Welcome to our Square Buttons category! This is Page 1 of 2 of Square Buttons related content. Below you will find articles, posts, coupons or samples featuring Square Buttons. To see our latest posts, visit Blog Home.
There are square deals happening everywhere this week! First, take a look at our five different sizes of square buttons … all of which you can customize online! Our pricing and quality can't be beat, and we've made it even more affordable when you use coupon code SQUARE20 this week only!
Our square buttons are perfect for grabbing attention and we offer a wide variety of sizes to accomplish your promotional goals! Our newest square size are our tiny 1″ square buttons. Our most popular square button size is 1.5″ Square Buttons but we also offer larger sizes up to 3″ wide.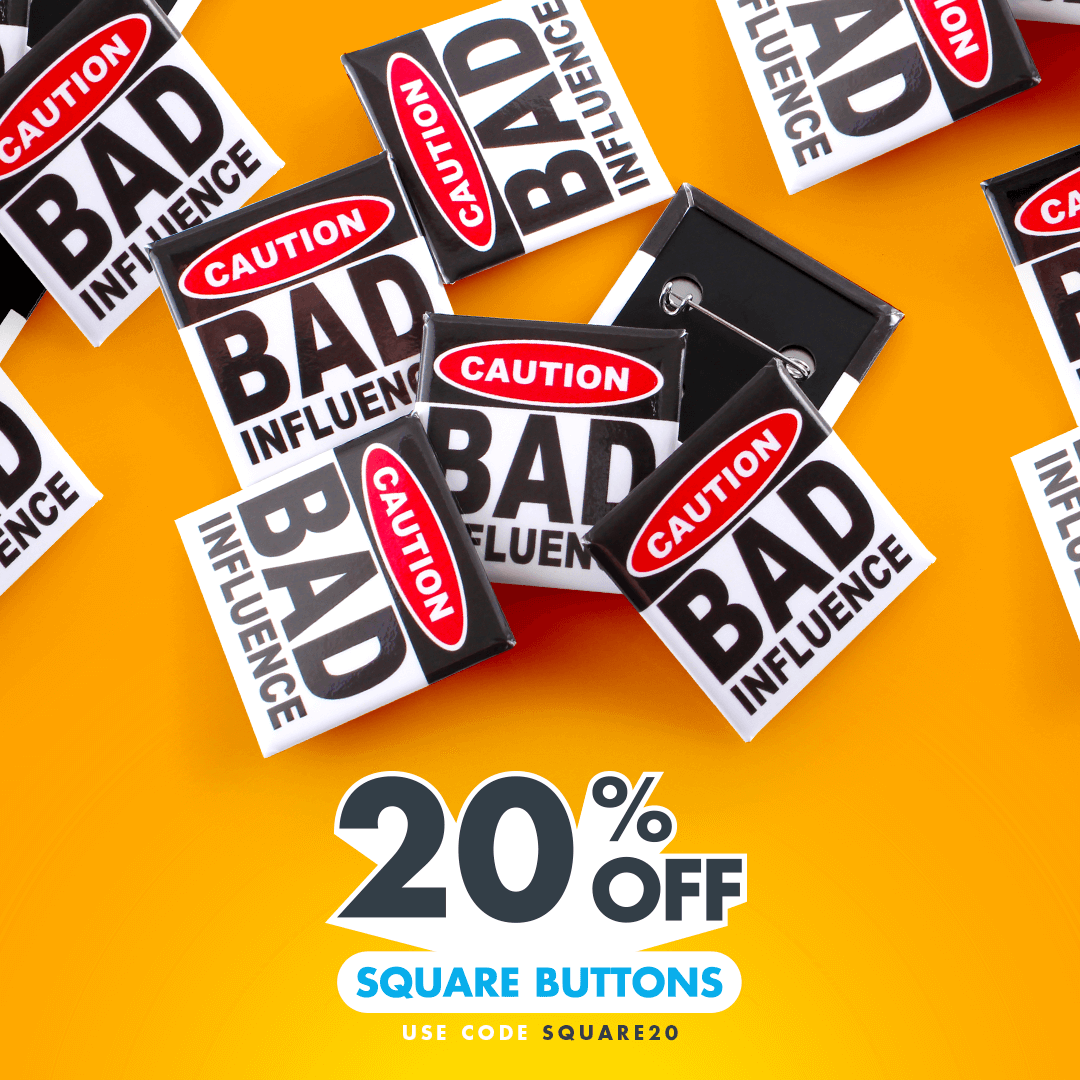 All of our square buttons feature metal body construction with a metal pin and a black plastic backing. These water-resistant buttons are easy to sanitize and are perfect for your promotional needs!
Square Stickers also 20% OFF at StandOut Stickers
Looking for another square promotional solution? Our sister company StandOut Stickers specializes in vinyl stickers and has Square Stickers on sale this week as well! Use the same coupon code SQUARE20 to take 20% OFF square vinyl stickers.
Enjoy a very similar online customizer experience when you design both square buttons AND square stickers!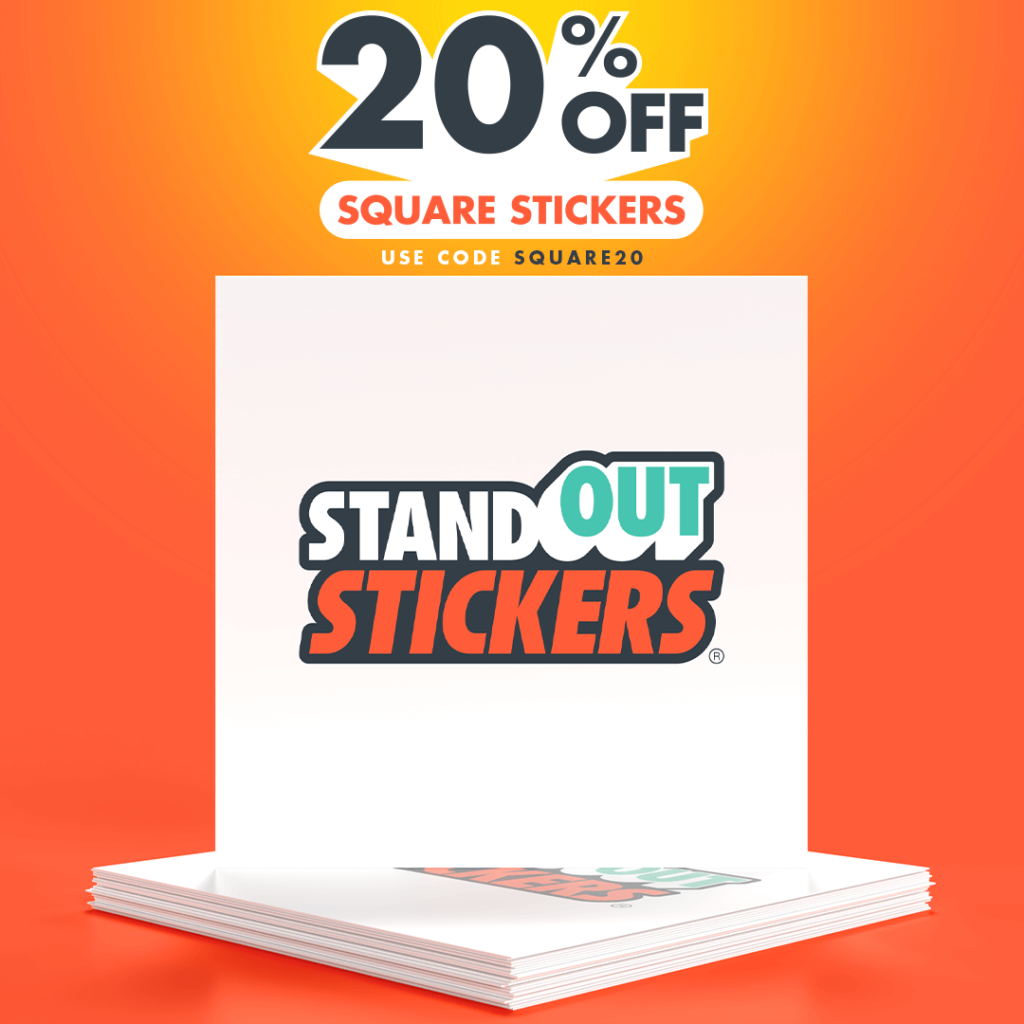 Last Modified: May 2nd, 2022
We have added a new no-cost option to our famous square buttons, now available in 5 sizes! Now when checking out, you can choose 'diamond' or 'square' orientation. This free option allows you to let us know which direction your design should be hung.
Our Square Buttons sizes are 1″ Square, 1.5″ Square, 2″ Square, 2.5″ Square and 3″ Square Custom Buttons
Please note that our 1″ Square buttons have the pin hung diagonally by default, so you won't see this option when ordering 1″ Square Buttons.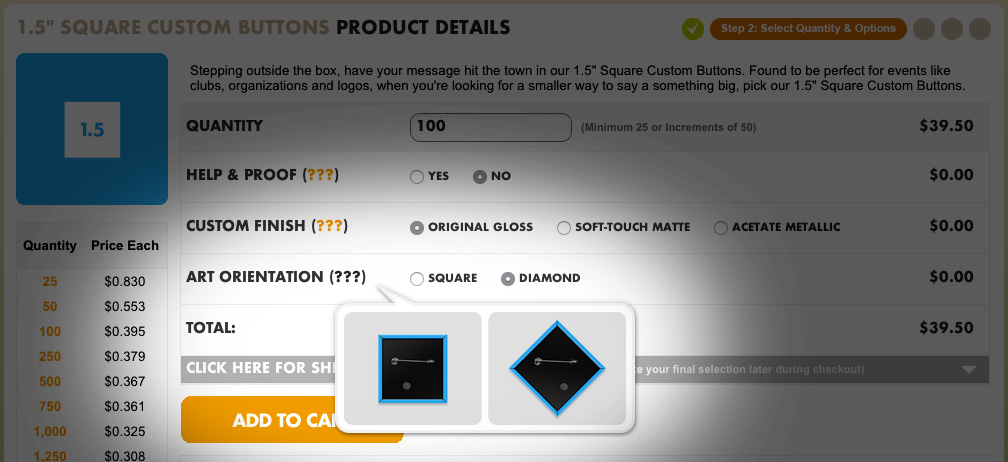 Last Modified: January 19th, 2015
We recently had a large order of 100,000 1.5″ square buttons come in. PureButtons is equipped to handle orders large and small! We got this order completed and shipped and thought we'd share this magnificent sight of such a large quantity of shiny square custom buttons ready to ship!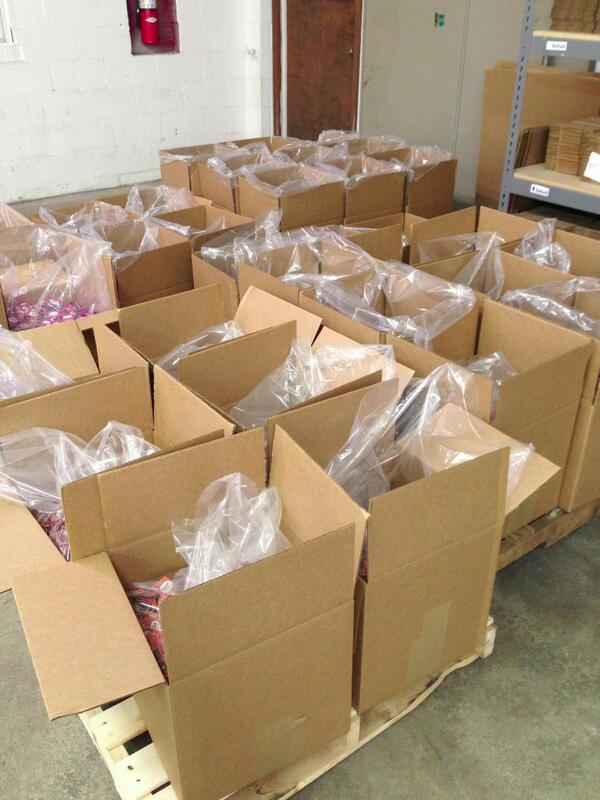 Last Modified: May 3rd, 2013
Take a look at our shipping department! Today's shipments are going to a lot of unique clients, but most notably, two of these pallets are heading to the Kentucky Derby! Keep the orders coming and thanks to all our great customers!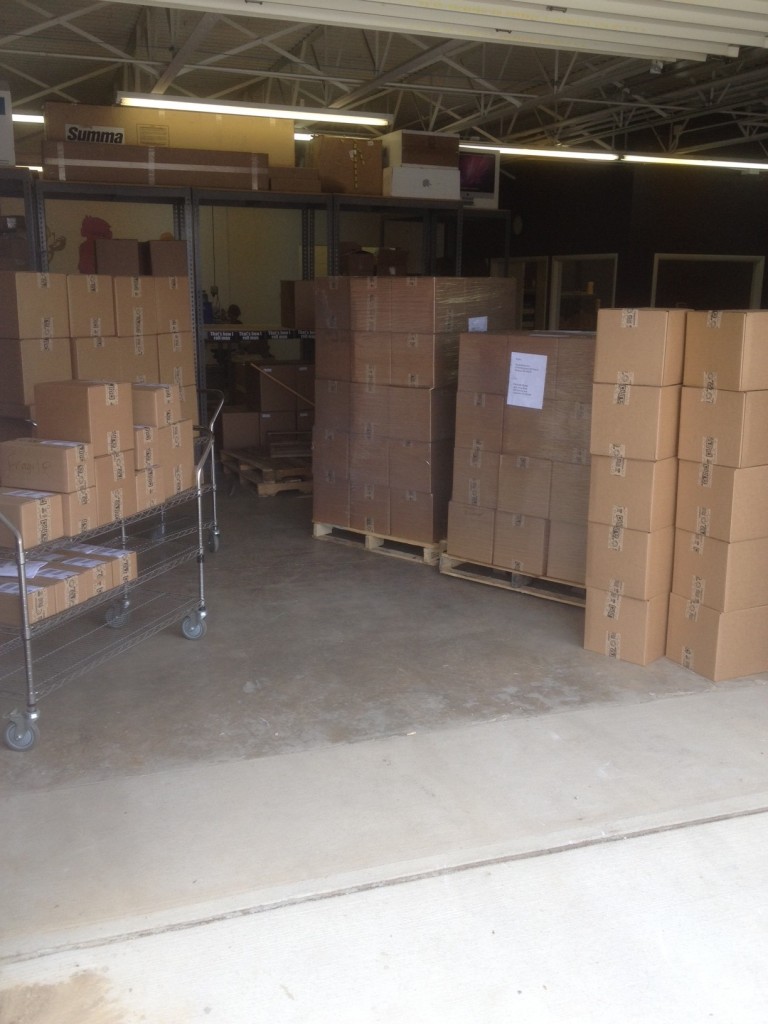 Last Modified: April 30th, 2012
We want you to feel 100% confident about your order from Purebuttons, so we've created a gallery of the backs of our custom promotional products. This will hopefully give you a better idea about what to expect.
Notice that each size and shape varies, so this information may be helpful when deciding which product is right for your unique project!
View our Product Backs Gallery here!
Last Modified: April 24th, 2012