Square Buttons
Welcome to our Square Buttons category! Below you will find articles, posts, coupons or samples featuring Square Buttons. To see our latest content, visit Home.
NEW!Diamond Orientation for square buttons
We have added a new no-cost option to our famous square buttons, now available in 5 sizes! Now when checking out, you can choose 'diamond' or 'square' orientation. This free option allows you to let us know which direction your design should be hung.
Our Square Buttons sizes are 1″ Square, 1.5″ Square, 2″ Square, 2.5″ Square and 3″ Square Custom Buttons
Please note that our 1″ Square buttons have the pin hung diagonally by default, so you won't see this option when ordering 1″ Square Buttons.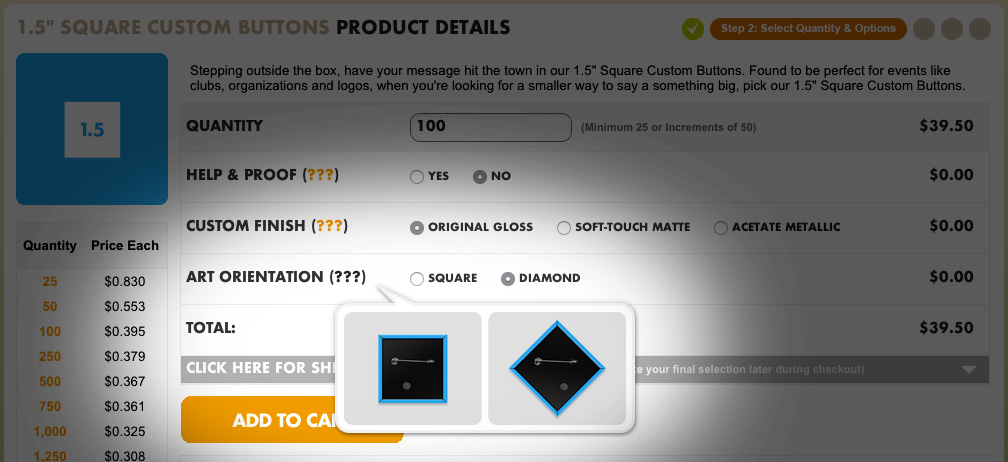 100,000 square buttons out the door!
We recently had a large order of 100,000 1.5″ square buttons come in. PureButtons is equipped to handle orders large and small! We got this order completed and shipped and thought we'd share this magnificent sight of such a large quantity of shiny square custom buttons ready to ship!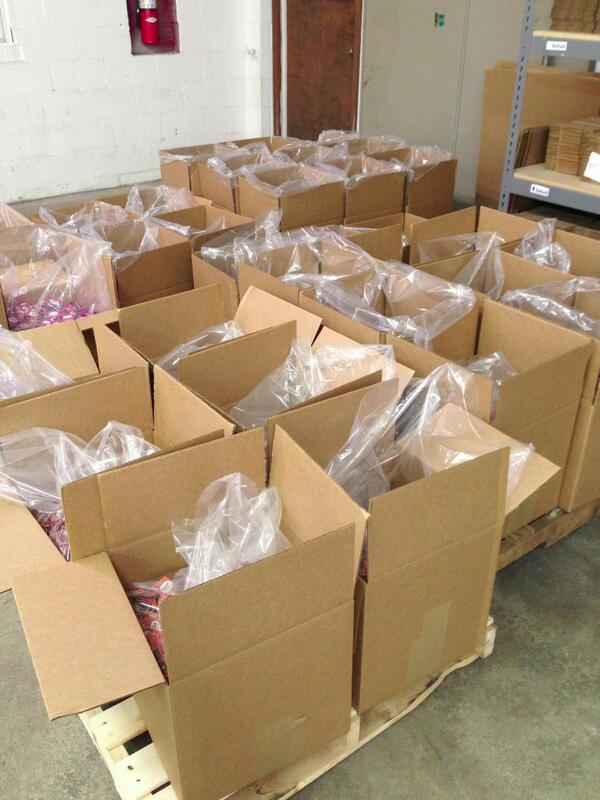 Busy Day at PureButtons
Categories:
Advertising Buttons
,
Art Buttons
,
Award Buttons
,
Custom Buttons
,
Custom Fridge Magnets
,
Custom Keychains
,
Custom Pocket Mirrors
,
Custom Zipper Pulls
,
Oval Buttons
,
Round Buttons
,
Square Buttons
Take a look at our shipping department! Today's shipments are going to a lot of unique clients, but most notably, two of these pallets are heading to the Kentucky Derby! Keep the orders coming and thanks to all our great customers!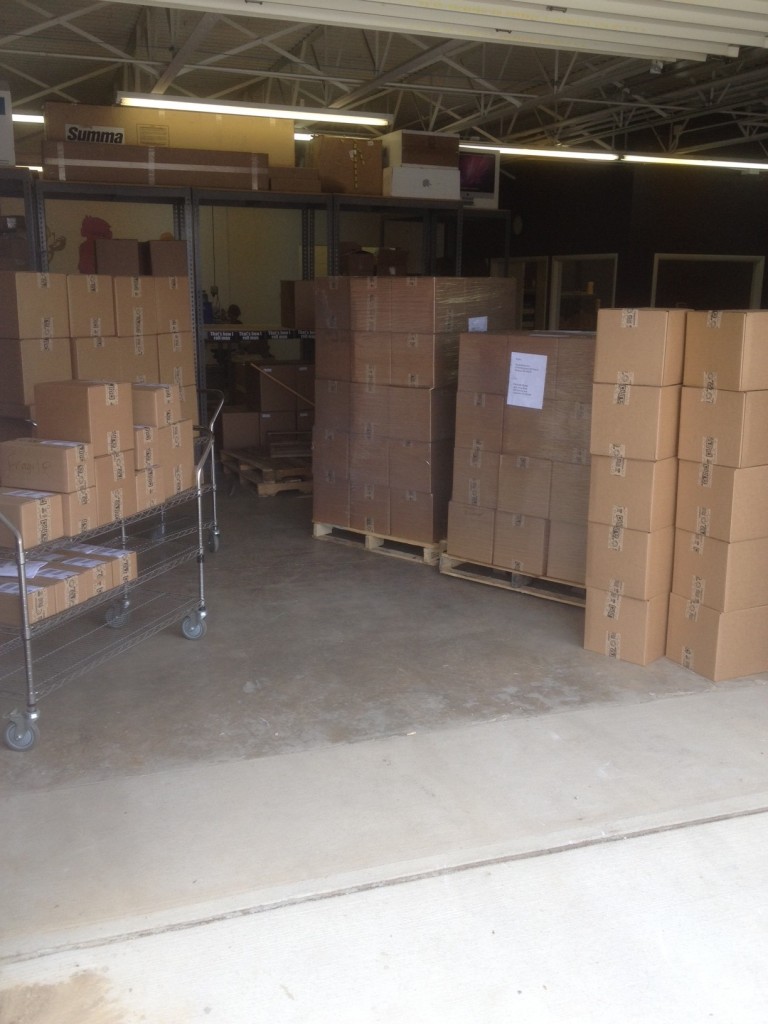 It's Hip to be Square!
We were admiring these square button designs and wanted to share this unique product that is great for a variety of applications. These 1.5″ Square buttons grab attention and are made with the highest-quality materials. You can even get 1.5″ Square magnets which are featured in the samples below. Check out more button samples here and order your square buttons today!
You can order as few as 50 buttons or order more for lower prices! 1.5″ Square buttons are as low as 21 cents each!
Call 800-710-2030