We have added a new no-cost option to our famous square buttons, now available in 5 sizes! Now when checking out, you can choose 'diamond' or 'square' orientation. This free option allows you to let us know which direction your design should be hung.
Our Square Buttons sizes are 1″ Square, 1.5″ Square, 2″ Square, 2.5″ Square and 3″ Square Custom Buttons
Please note that our 1″ Square buttons have the pin hung diagonally by default, so you won't see this option when ordering 1″ Square Buttons.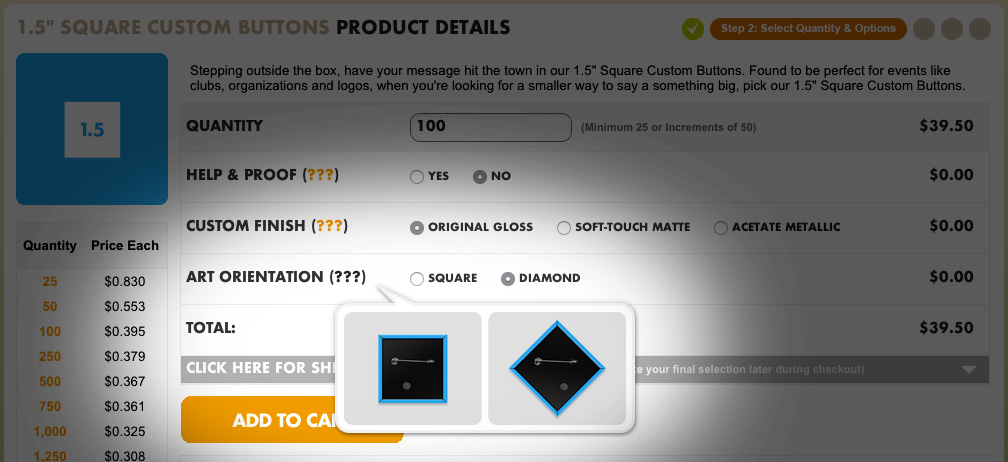 Last Modified: January 19th, 2015