We're very proud of these beautiful custom die cut button packs we recently created for Jorge Garza, aka Qetza. Check out the beautiful detail in the backer card design and the strong iconic designs on the buttons. The custom buttons also have rim text which you can see peeking out underneath the buttons in the second image!
You can buy some great t-shirts from the Qetza store and see more artwork at Qetza.com!
Last Modified: January 5th, 2021
Take a look at our shipping department! Today's shipments are going to a lot of unique clients, but most notably, two of these pallets are heading to the Kentucky Derby! Keep the orders coming and thanks to all our great customers!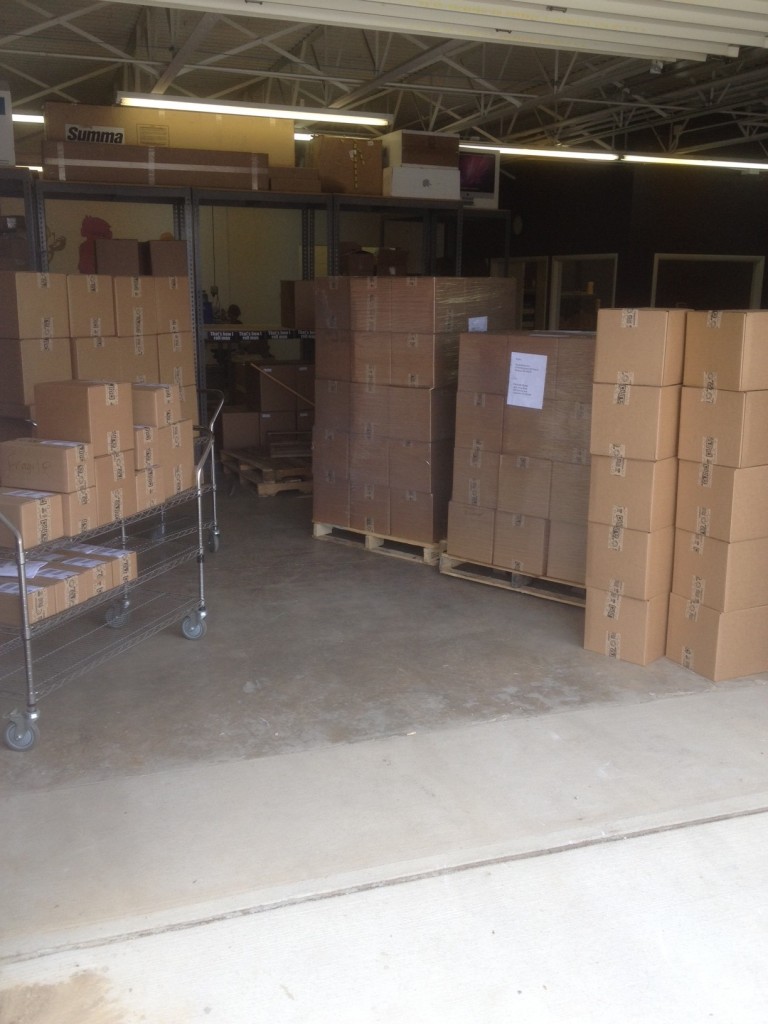 Last Modified: January 5th, 2021
At an art festival in St. Joseph called Trails West!, which features arts from around the St. Joseph area, they sell buttons to help raise money for the local arts. This year they are expecting to sell close to 15,000 art buttons, up from 10,000 the year previous. We also have noticed an increase in orders from graphic designers and artists. From our discussions with some of these artists and designers, they are selling a lot of them. They told us the key to selling a lot of art buttons is first and foremost, creativity.
Be creative with the button or art button packaging. And the other is visibility. People and fans need to know you're selling buttons, and they also need to know where to find them. We will post some examples of some good art buttons in a latter post.
Last Modified: September 2nd, 2008