Welcome to our Custom Zipper Pulls category! This is Page 1 of 3 of Custom Zipper Pulls related content. Below you will find articles, posts, coupons or samples featuring Custom Zipper Pulls. To see our latest posts, visit Blog Home.
Our round custom zipper pulls are on sale, this week only!
Custom zipper pulls are a unique way to advertise your brand or event on any backpack or jacket. They feature your full color artwork printed in your finish of choice and come in two round sizes. Choose from either 1″ or 1.25″ wide zipper pulls.
All of our custom zipper pulls feature metal body construction just like our custom buttons, but they have a black plastic zipper pull base and a metal clip.
Zipper Pulls are fun and collectable, and easy to design online in our free tool. When you do, you'll get an instant proof to approve before checking out.
There's no minimum, so it's easy to try a wide variety of designs before you buy a bulk quantity.
Order Custom Zipper Pulls and take 20% OFF with code ZIPPER20
Last Modified: April 4th, 2022
We are please to announce that our fantastic custom zipper pulls are 15% OFF for a limited time with coupon code ZIPPERPULL15
Order Zipper Pulls in two sizes:
1.25″ Round Custom Zipper Pulls
These custom zipper pulls are great rewards for students, party favors, and brand enhancers! Create custom products in our easy customizer tool today!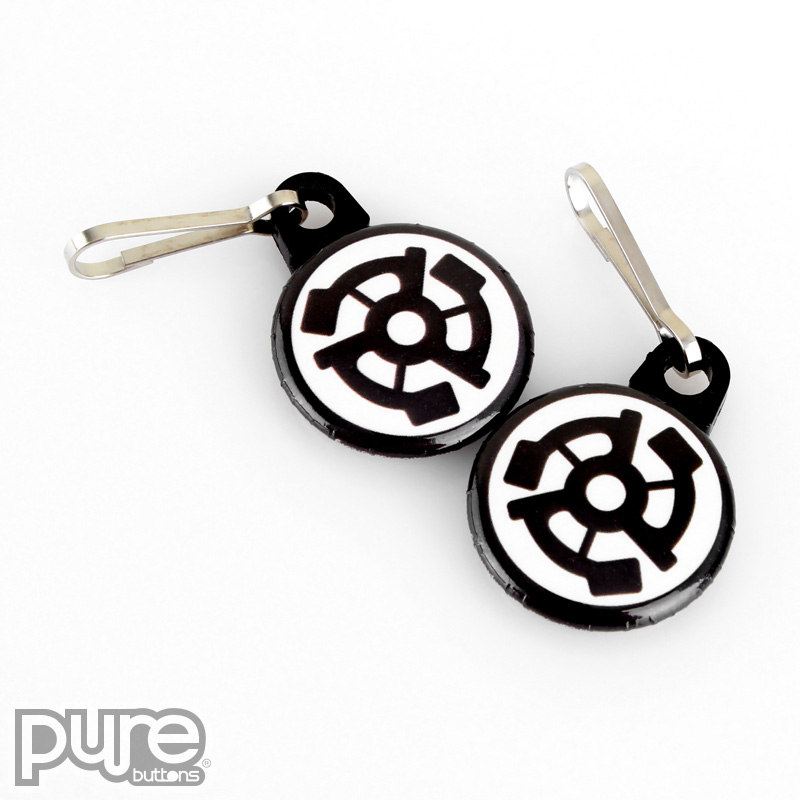 Last Modified: February 5th, 2018
Take 15% off our Custom Zipper Pulls with coupon code ZIPPERPULL15
Now through April 1 take 15% off your orders of custom zipper pulls with promo code ZIPPERPULL15
Or enjoy free shipping on all contiguous USA orders over $30 with promo code FREESHIP
This free shipping code will also discount your express shipping options. Enjoy!
Thanks!
The Pure Buttons Team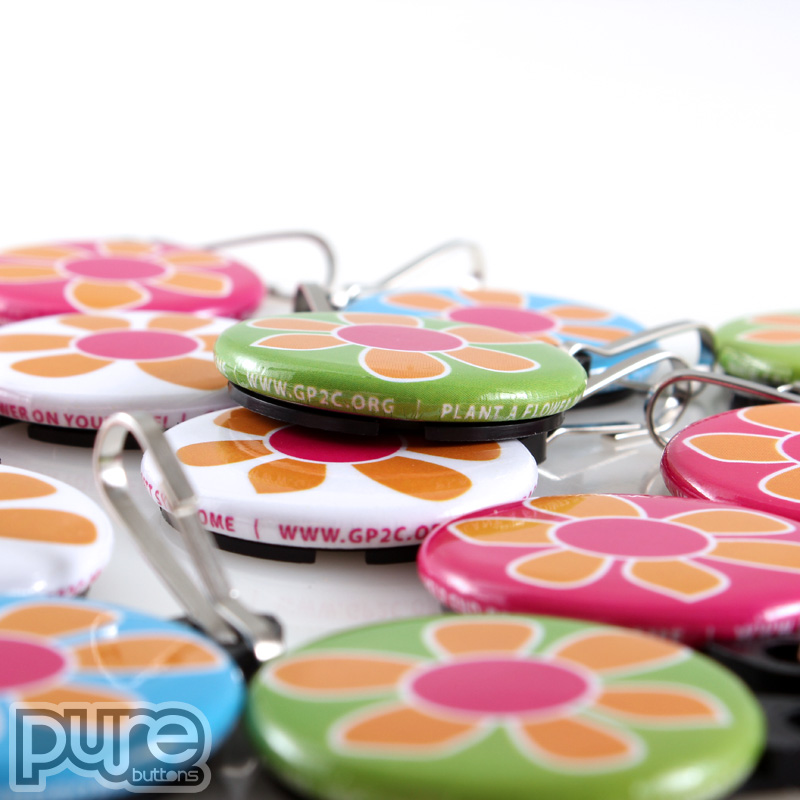 Last Modified: March 16th, 2016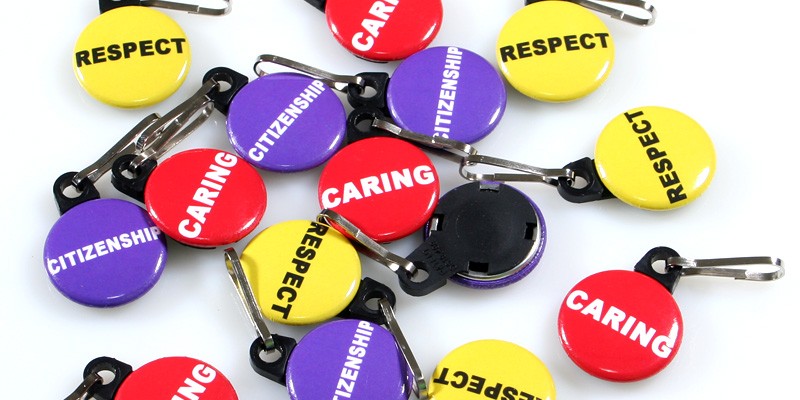 We're featuring our great custom zipper pulls this month, now until October 31! Take 15% off your zipper pull order with promo code ZIPPERPULL15.
Our zipper pulls are just like our 1″ Round and 1.25″ Round custom buttons, but they feature a black plastic back with a metal clip. These are great for party favors, promotional swag and decoration for clothes, bags, and more.
Try one of our more obscure products and save big today!
Last Modified: October 16th, 2014
Get your shine on! Metallic finish option now available for all of our custom products! Just select "Yes" for the "Acetate Finish" option at checkout.
For a small upgrade fee, we will print your design on clear acetate rather than white paper. This allows the metallic button body to shine through your design. In turn your design will have a metallic brushed steel look in any places that are 'white' in your design.
Light to mid-tone colors will also appear metallic but could look more washed out than when printed on white, as they may become lost against the metallic background.
Black will block the metallic shine completely.
This option will darken your overall design significantly.
Clean vector graphics with lots of high contrast and rich colors and white space will produce the best results.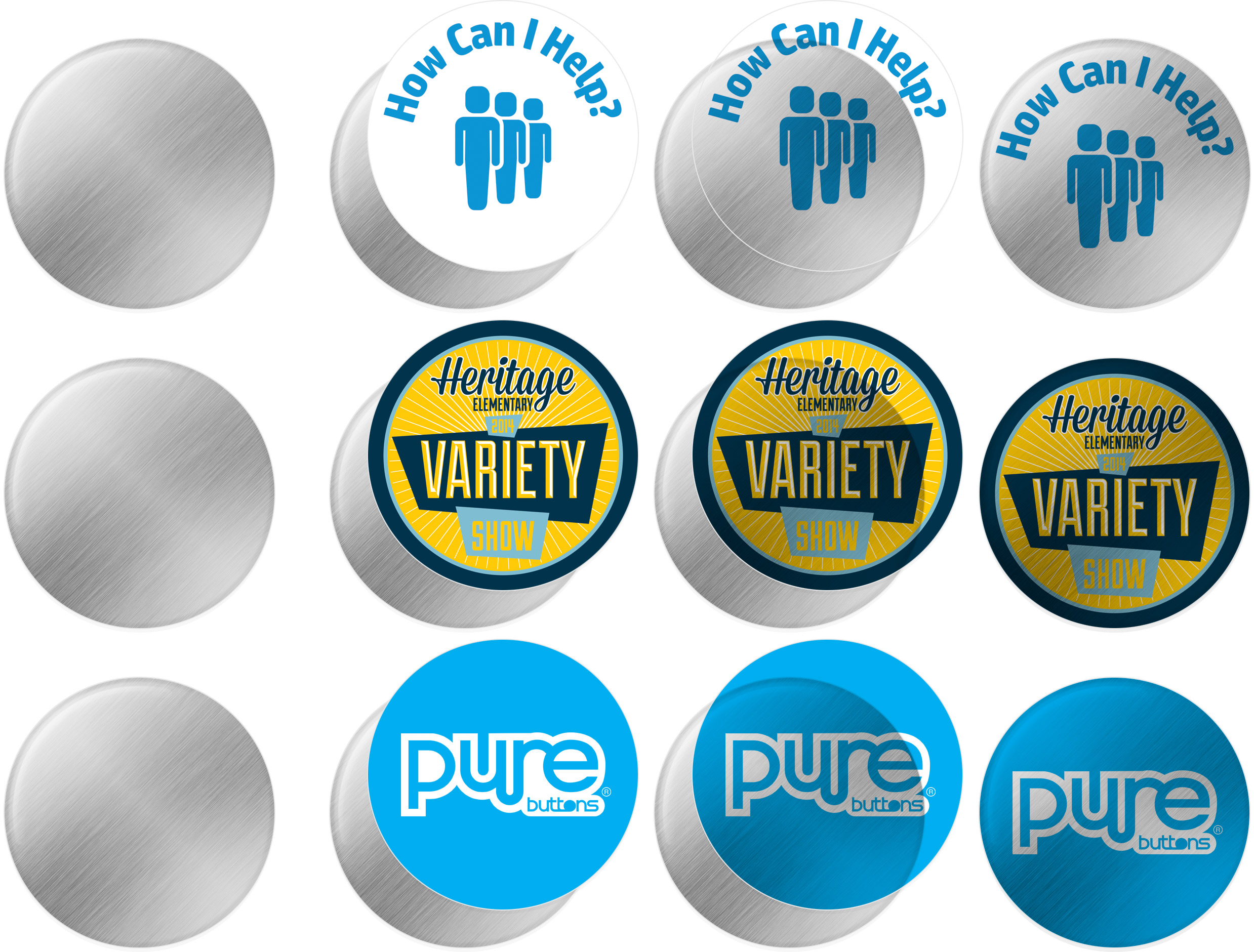 Digital proofs aren't guaranteed to accurately show the representation of a metallic finish. Since the finish changes based on the light that hits the design, you will experience greater clarity in bright light and lower clarity in dim light.
Accurate color reproduction is not guaranteed when choosing metallic finish as each design varies based on pigment density in your design. Choose standard finish if this is a concern.
Last Modified: August 28th, 2014