Sales
Welcome to our Sales category! Below you will find articles, posts, coupons or samples featuring Sales. To see our latest content, visit Home.
25% OFF Products Quantity 5 or Less
For a limited time you can get 25% OFF any products in your cart with qty 5 or less per product. This is an excellent opportunity to order our popular custom face buttons
Use coupon code FACEBUTTONS at checkout.
This coupon is valid on all of our custom promotional products except for button packs (min 25) and gift cards.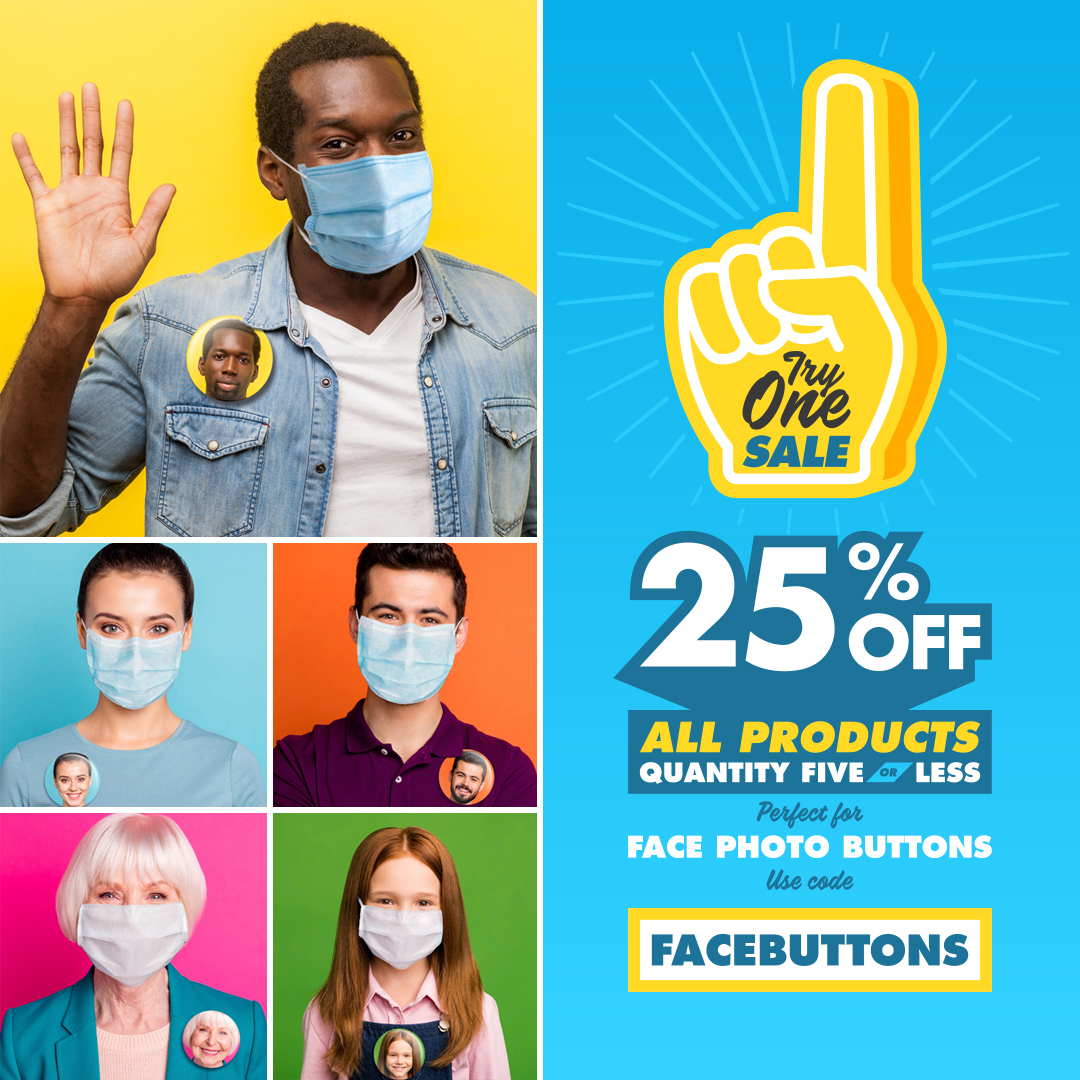 Take a BITE out of our custom buttons pricing!
For a limited time, take 20% OFF all custom buttons 1.25″ or larger with coupon code BUTTONS20
This offer won't last long! Personalize your own pin-back buttons in our free online tool and get a free instant digital proof to approve before you order.
Positive reviews have been pouring in from teachers getting ready for the new school year. Face photo buttons are an affordable and fun way to show who's behind the mask while social distancing. Put young ones at ease with your bright and shiny smiling face on a large custom button. Our buttons are easy to personalize in our online tool and you'll get an instant digital proof to approve before you order. Custom buttons are water-resistant and easy to disinfect too!
Order Custom Buttons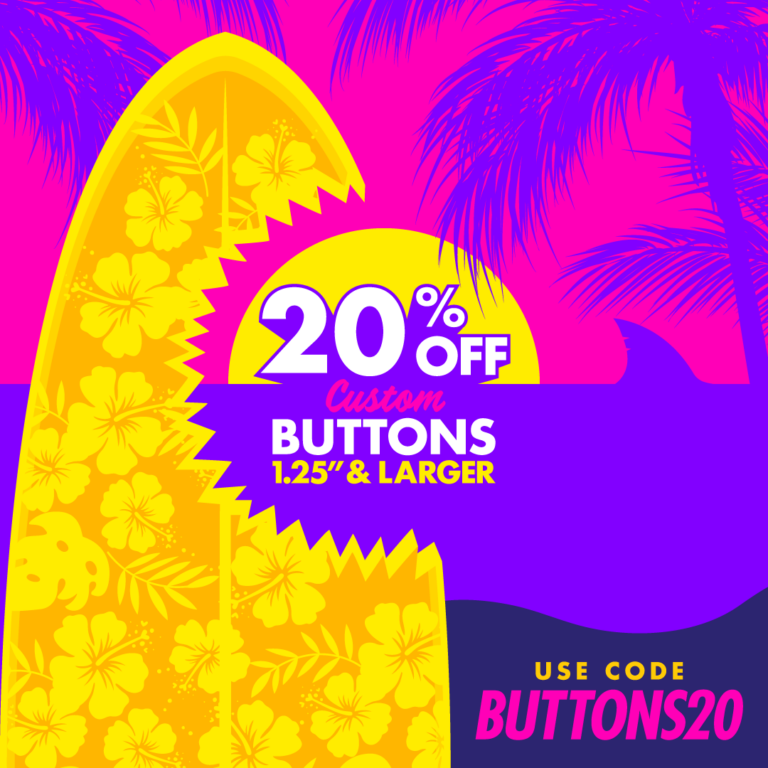 15% OFF Pure Buttons Gift Cards
We have an unprecedented deal for you: 15% OFF Pure Buttons Gift Cards with code SPRING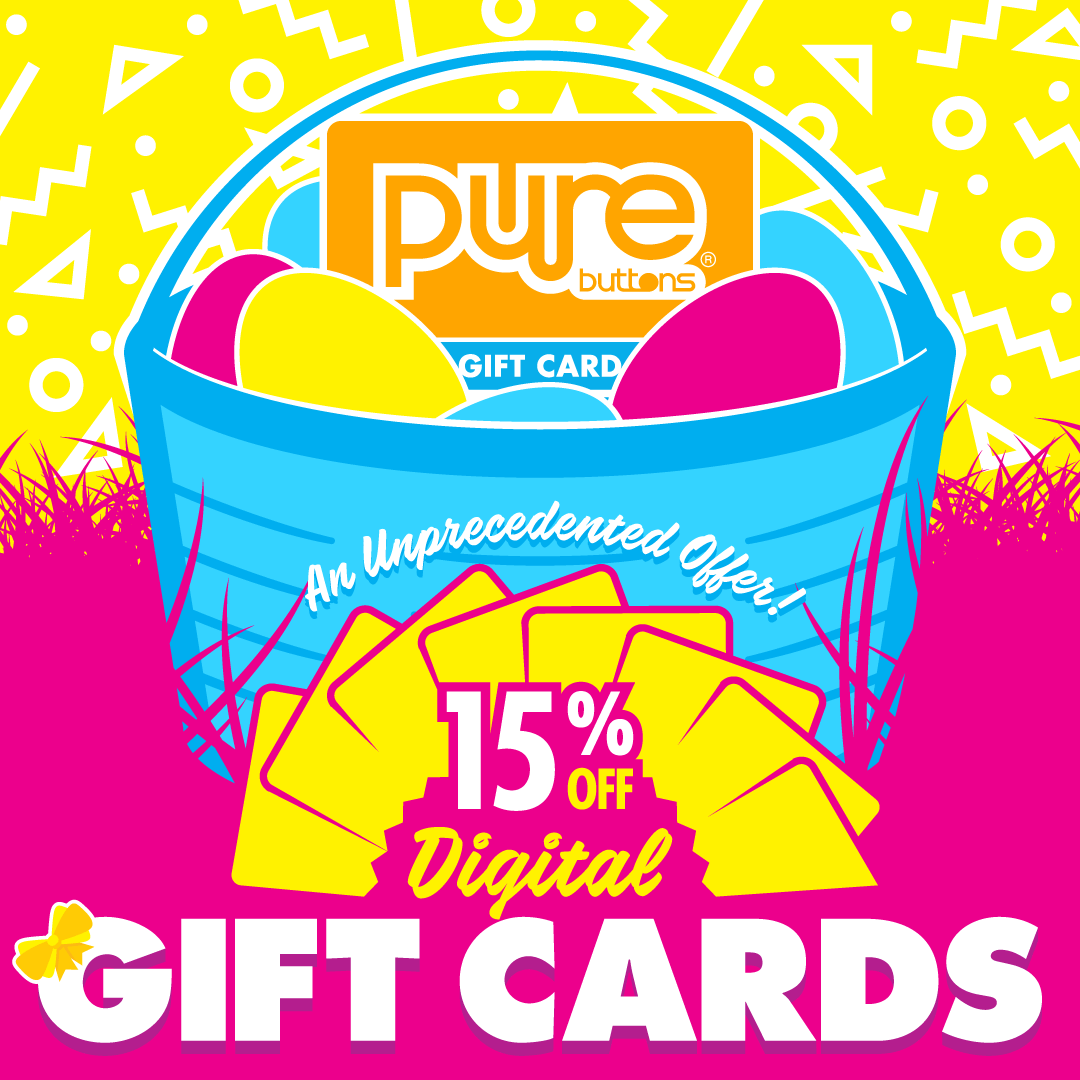 Why is this such a great deal? We usually never run a sale on gift cards because of the ability to stack coupons. If you buy a gift card at a discount now, and then use those funds during another future promotional offer it is like using two coupons at the same time!
When you purchase a Pure Buttons gift card you get a digital copy of the card that you purchase so you always know where your code is. Once a code has been partially used on an order, we automatically store the remainder of the gift card balance on your payment options for future orders.
It's even EASIER to order gift cards than it is to order custom buttons! Simply choose a gift card value, enter a recipients name / email address, and in moments you'll be saving 15% off your gift card purchase with code SPRING
Offer valid for a limited time only!
Fridge Magnets 20% Off This Week
20% OFF Fridge Magnets w/ code MAG20
THIS WEEK! Take 20% off any of our incredible custom Fridge Magnets with code MAG20. We have 19 shapes and sizes, all able to be customized in-browser with our easy tool.

Order Custom Fridge Magnets
and take 20% OFF with code MAG20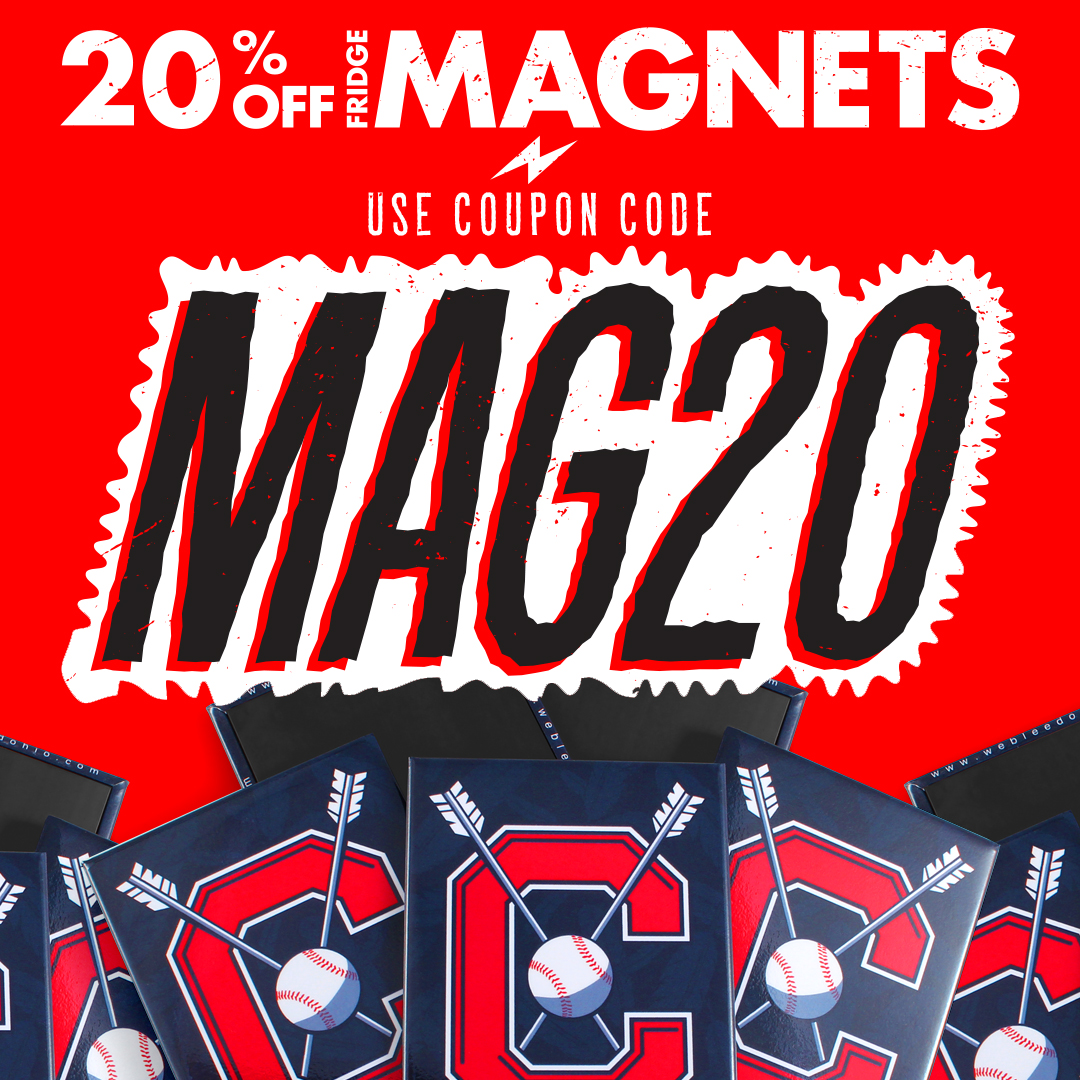 Custom Button Packs 20% Off
If you like our buttons, you'll love our button packs! We offer a variety of button packs with one to six buttons on a full color backer card.
We also offer individual wrapping for each button pack to keep your packs clean and retail-ready!
Order Custom Button Packs
and take 20% OFF with coupon code PACKS20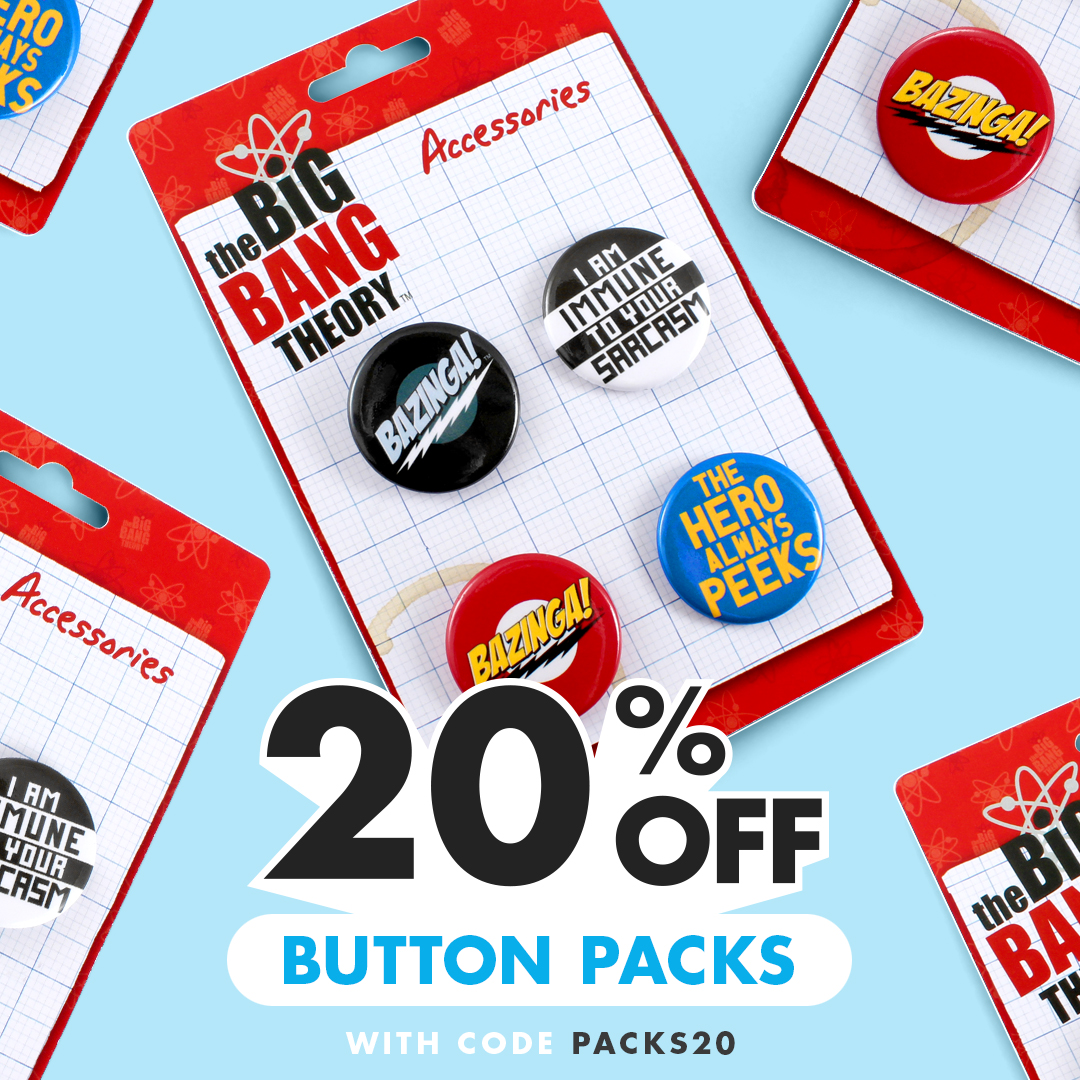 Call 800-710-2030