Welcome to our Rectangular Buttons category! This is Page 1 of 1 of Rectangular Buttons related content. Below you will find articles, posts, coupons or samples featuring Rectangular Buttons. To see our latest posts, visit Blog Home.
Did you know we offer FOUR unique sizes of rectangle buttons? They're great for name tags and grabbing attention! This week, you can use coupon code RECT20 to take 20% OFF Rectangle Buttons.
Rectangular buttons can be personalized online in our easy customizer tool. When you do, you'll get an instant digital proof to approve before checking out.
Rectangle buttons come in our three finish options: glossy buttons, soft-touch matte buttons, or metallic acetate finish.
Check out the example of rectangle promotional buttons for Home Depot in the image below. These buttons were used for in-store promotions encouraging customers to sign up for a contractor card or credit card.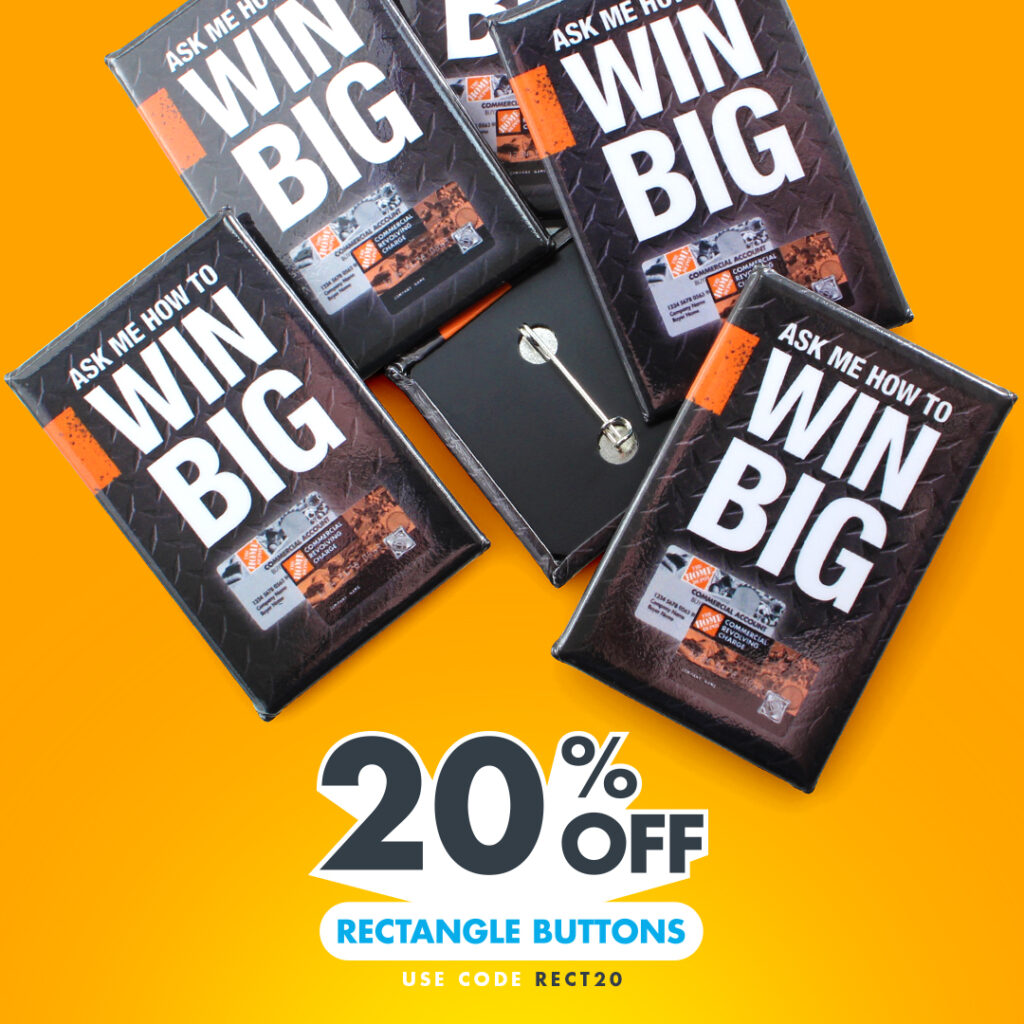 Our sister company StandOut Stickers has rectangle stickers on sale this week too! You can use the same coupon RECT20 to take 20% OFF rectangle stickers. You'll enjoy a similar customization experience and get an instant digital proof before checking out too.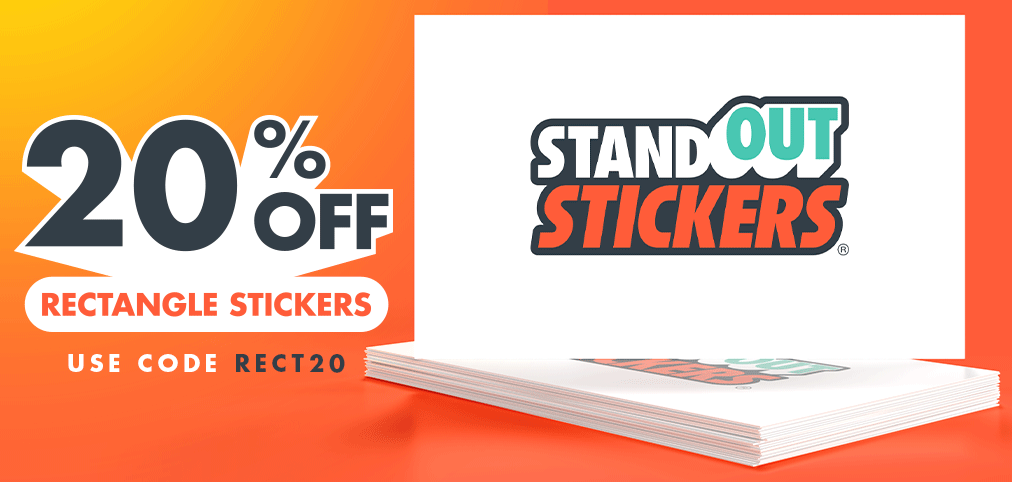 Last Modified: May 9th, 2022
We want you to feel 100% confident about your order from Purebuttons, so we've created a gallery of the backs of our custom promotional products. This will hopefully give you a better idea about what to expect.
Notice that each size and shape varies, so this information may be helpful when deciding which product is right for your unique project!
View our Product Backs Gallery here!
Last Modified: April 24th, 2012
You may or may not have noticed that all of our button templates have areas designated for rim printing. This is a great way for you to add a url, email address, or any kind of text you want on the button, but not on the face of your product. Check out just a couple examples of rim printing and remember to use this great feature next time you order custom buttons, fridge magnets, zipper pulls, or pocket mirrors!
More uses for rim text could be adding Copyright / Trademark information, licensing #'s, email address, phone numbers, web urls or just other informational text.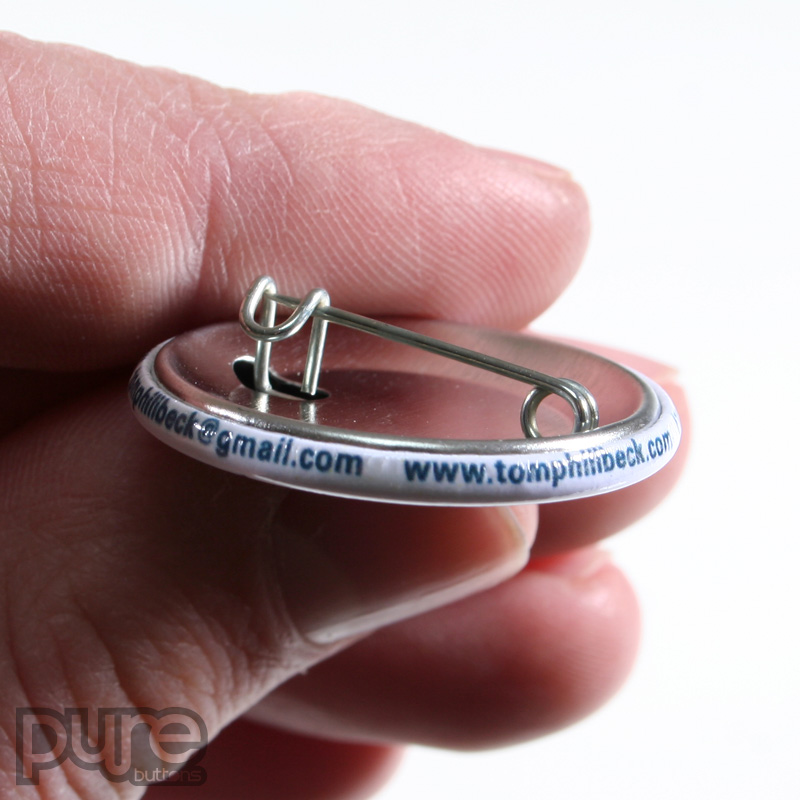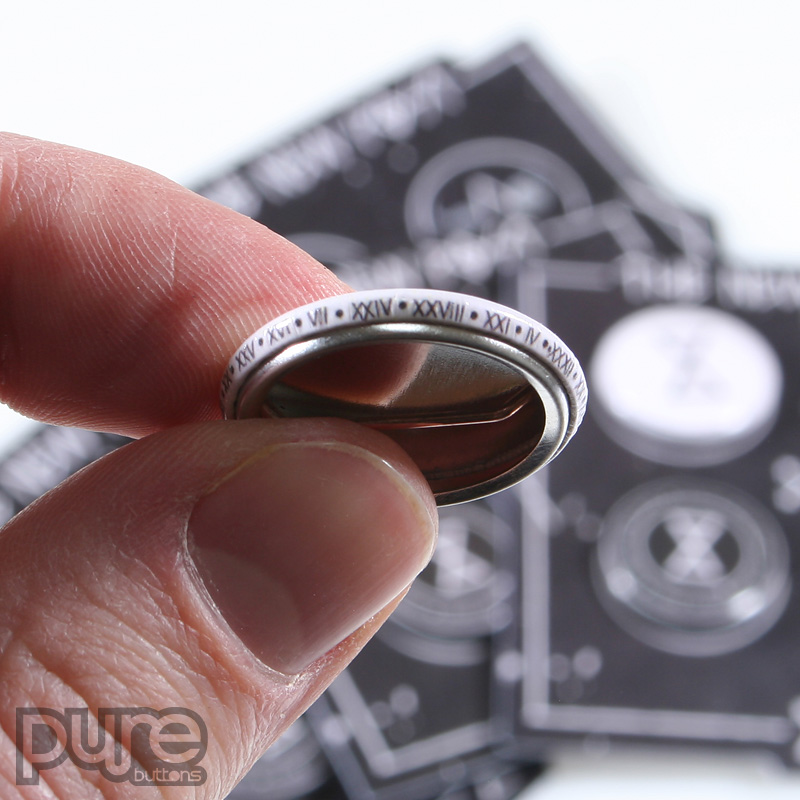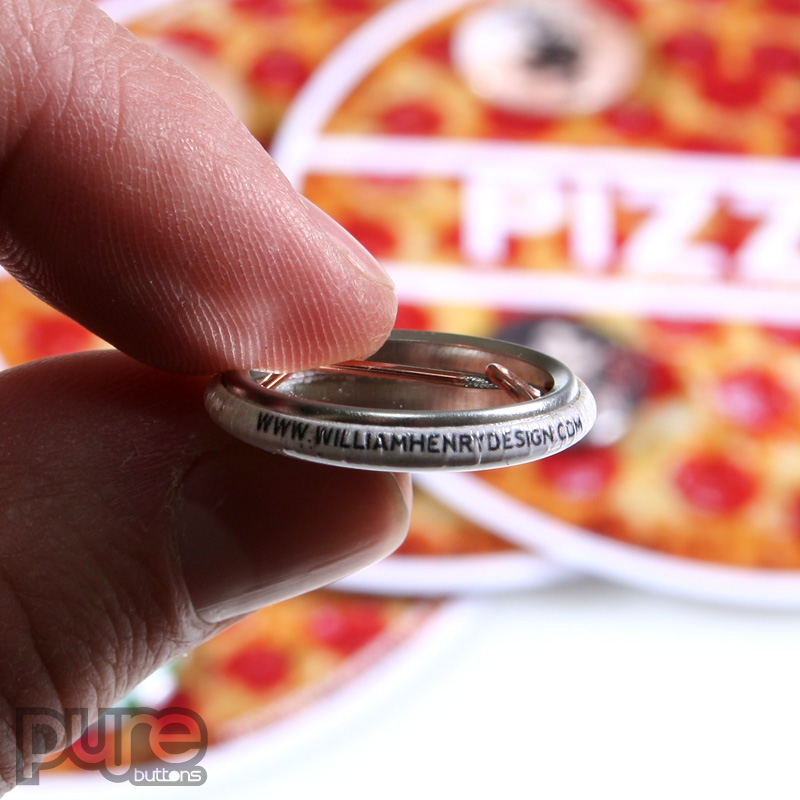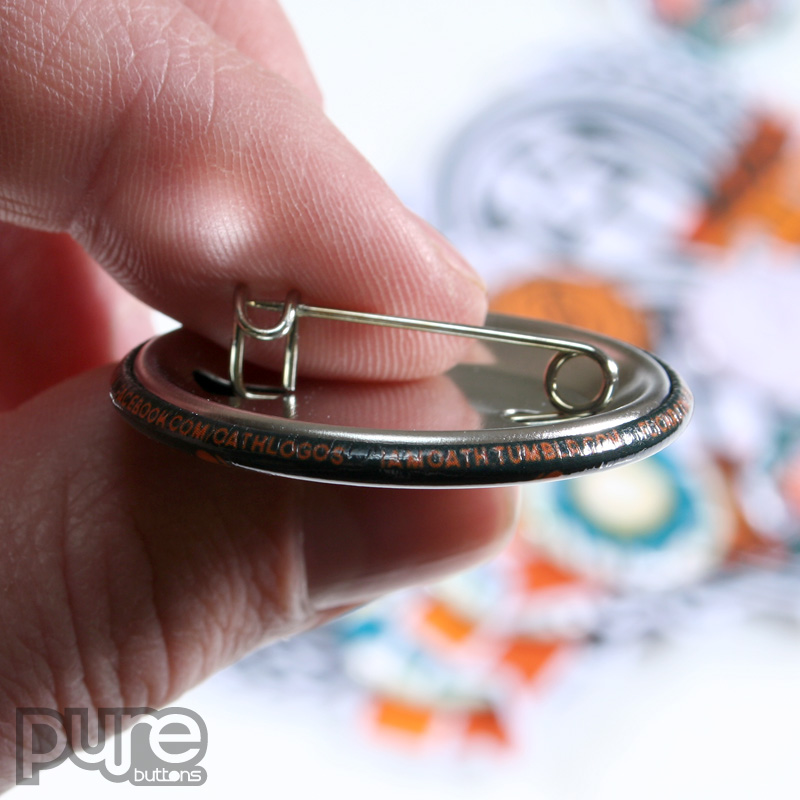 Here is an example of utilizing the rim area for a unique art pattern. Use your imagination to put a little surprise in your button design!

Last Modified: February 23rd, 2012
Have you been looking for a promotional product that stands out from the traditional circular button?
Well, look no further, because PureButtons is now offering custom rectangular buttons! These custom rectangular buttons measure in at 1.75'' x 2.75'' and work great as promotional and advertising products!
We recently completed an order for the National Association of Health Care Assistants (NAHCA). NAHCA is a non-profit organization whose mission is to elevate the professional standing and performance of caregivers through recognition and education, while building a strong alliance with health care providers in order to maximize quality care.
Pictures of their order can be seen below:

Last Modified: April 19th, 2023