Custom Buttons
Welcome to our Custom Buttons category! Below you will find articles, posts, coupons or samples featuring Custom Buttons. To see our latest content, visit Home.
Healthy Halloween Treat Idea: Custom Buttons!
This halloween is certainly going to be different than in years past. Social distancing and sanitization are concerns, and shared candy bowls can be a disease vector.
It's time to start thinking about holiday treats that don't have to be eaten to be enjoyed!
Pure Buttons has a suggestion: Custom Buttons! You can use our free online tool to create Halloween buttons and get an instant digital proof to approve before checkout.
Your halloween buttons will be appreciated much longer than a piece of candy! Our durable pin-back buttons are made with high quality materials and will last for years.
Our custom buttons are water-resistant and can be sanitized easily to help prevent the spread of disease!
Order Custom Buttons for a healthy halloween treat in these unprecedented times!
Check out the example below of halloween buttons we recently printed for a customer.
Have a safe, healthy and Happy Halloween!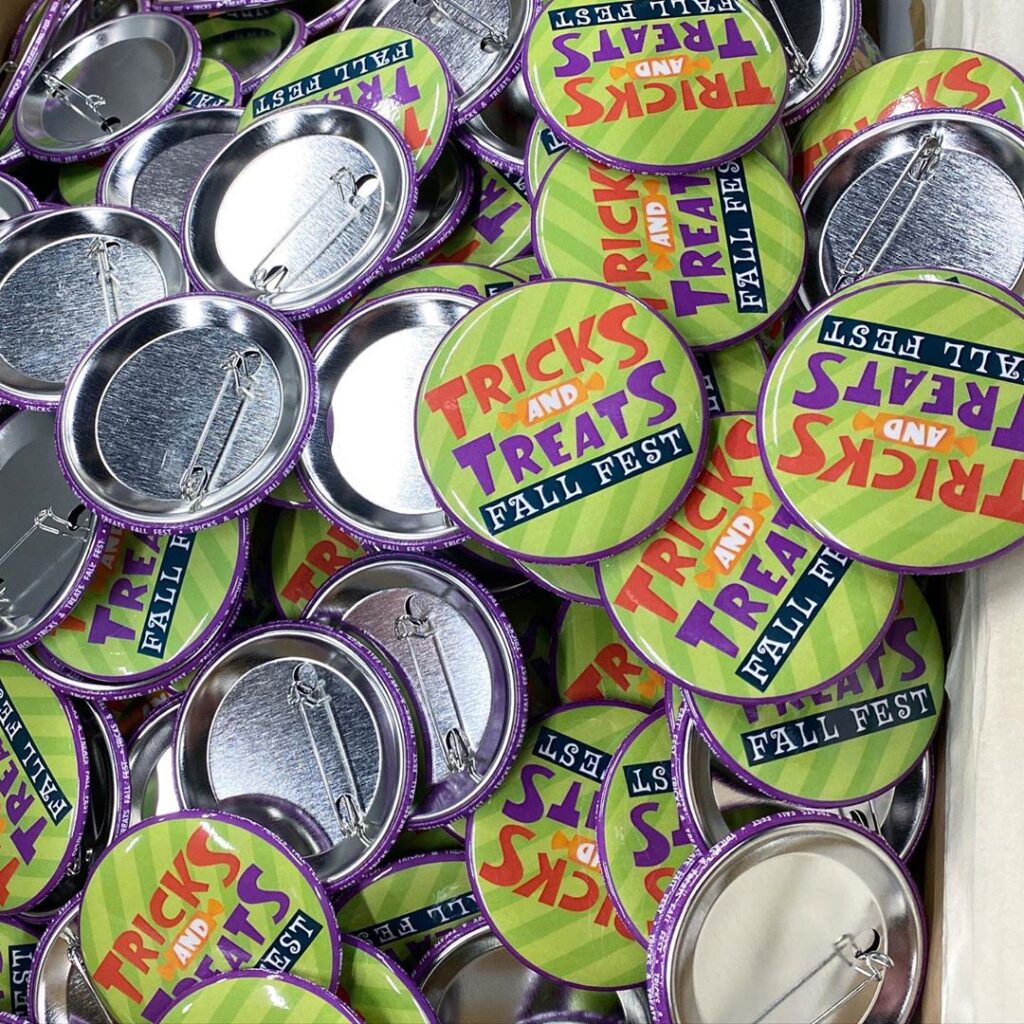 Custom Buttons 20% OFF This Weekend Only!
Get heard with our incredible custom buttons! This weekend, take 20% OFF any order of pin-back Custom Buttons size 1.25″ or larger with code BUTTONS20
Order Custom Buttons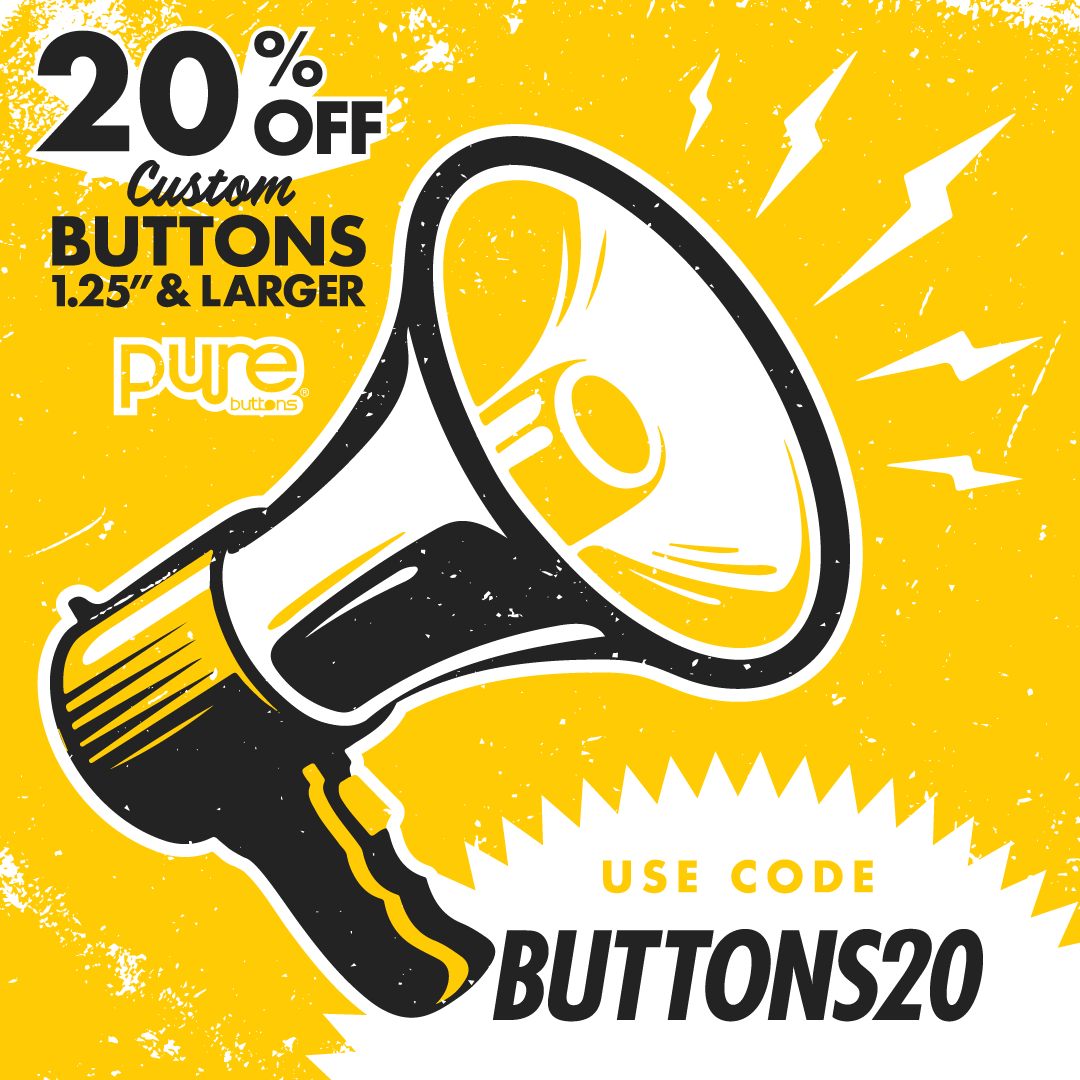 Protest Buttons
In light of recent events, we have seen an increase in orders of protest buttons. Our high quality protest buttons are made in USA and feature your choice of original gloss or soft touch matte finish.
Peaceful protests and activism has always been associated with custom buttons and we find that buttons are a great canvas to get your campaign for social change noticed. Others who share your goals can identify themselves with protest buttons that feature a unique or striking graphic design.
Design your own protest buttons in our free and easy tool and get an instant digital proof to approve before you order. Our high-quality pin-back buttons will help you spread the word about your campaign.
Every effective political action requires concise messaging and protest buttons by Pure Buttons can be a valuable part of your grass roots activism.
We also offer a gallery of campaign button designs that are free to customize. All of the colors and fonts can be edited when you choose one of these professional button designs. You can also easily drop in your logo, artwork or photos. Alter these free designs in any way to produce a high quality protest button online fast.
Free Custom Buttons coupons running out!
We are offering any new or existing customer a coupon worth up to $24 off an order of custom buttons 1.25″ and up. This $24 credit is enough to get 100 FREE 1.25″ round custom buttons but you are welcome to use it on any quantity, size or shape 1.25″ or larger.
Use Code MILLION to score this unprecedented offer!
Get your Free Custom Buttons now while the coupon is still available! We only release 200 coupons per week and when they're gone, they're gone!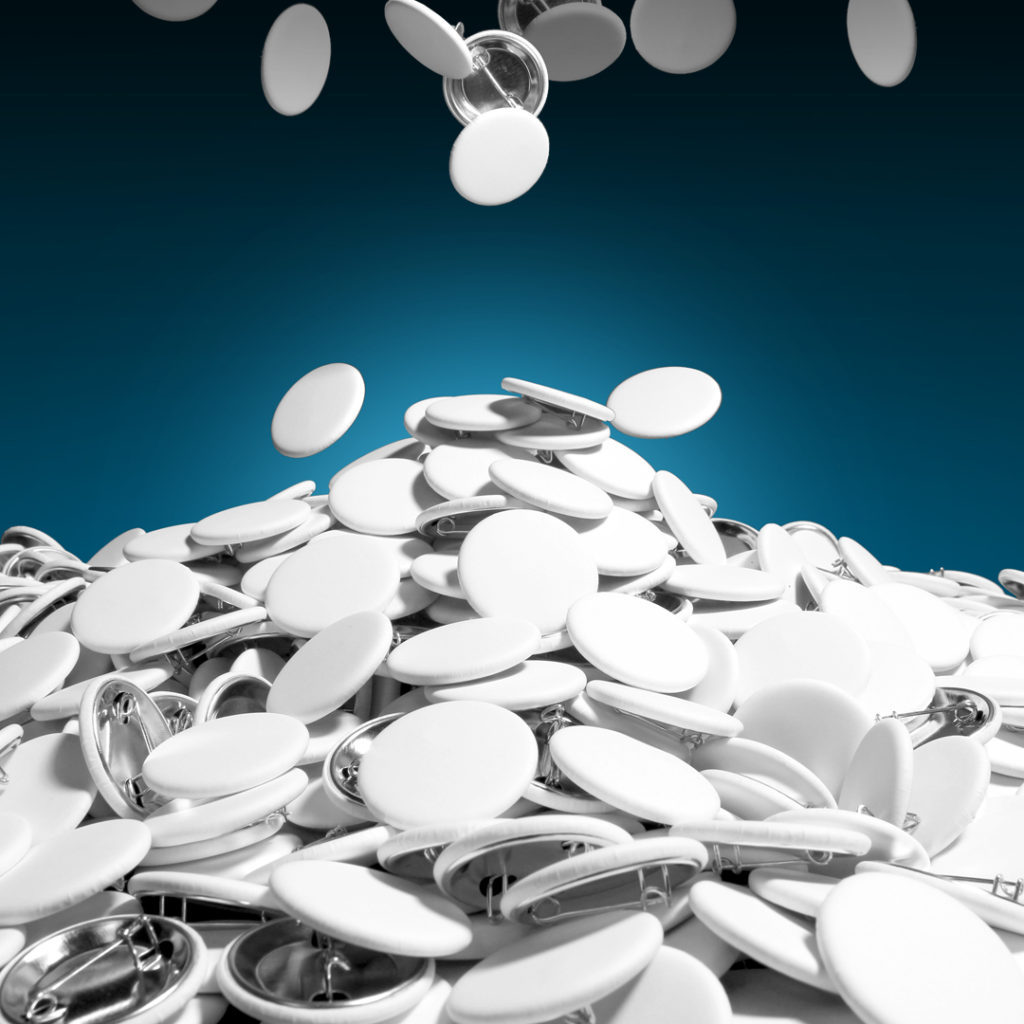 One coupon use per customer
20% OFF One Inch Round Custom Buttons
Our best-selling 1″ Round Custom Buttons are 20% OFF for a very limited time with coupon code ONEINCH

Our amazing 1″ Round Custom Buttons are available in standard gloss or soft-touch matte finish and are a popular way to promote your brand, art, or cause.
You can create custom products in our easy customizer tool and get a free instant digital proof before checking out.
Use Coupon Code ONEINCH to take 20% OFF when you order 1″ Round Custom Buttons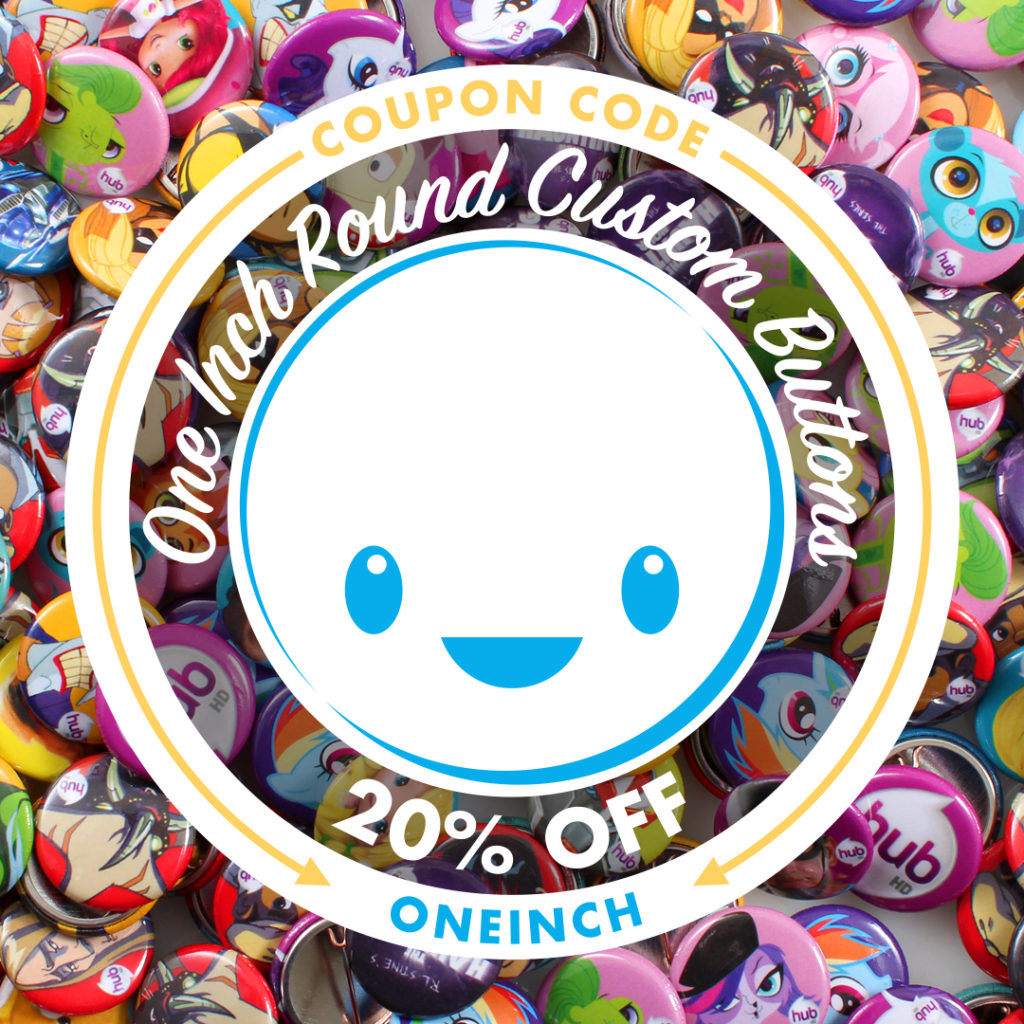 Call 800-710-2030