There are square deals happening everywhere this week! First, take a look at our five different sizes of square buttons … all of which you can customize online! Our pricing and quality can't be beat, and we've made it even more affordable when you use coupon code SQUARE20 this week only!
Our square buttons are perfect for grabbing attention and we offer a wide variety of sizes to accomplish your promotional goals! Our newest square size are our tiny 1″ square buttons. Our most popular square button size is 1.5″ Square Buttons but we also offer larger sizes up to 3″ wide.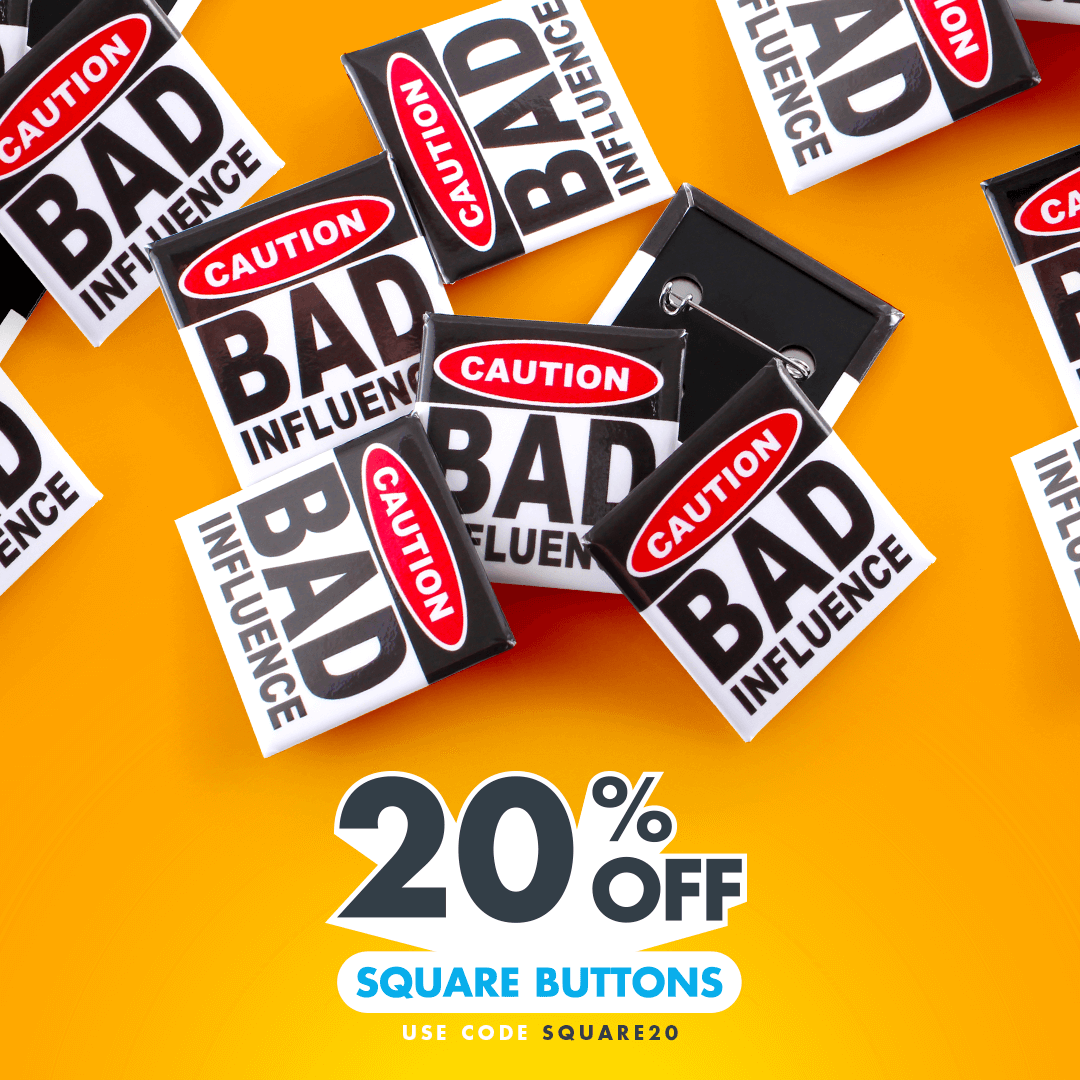 All of our square buttons feature metal body construction with a metal pin and a black plastic backing. These water-resistant buttons are easy to sanitize and are perfect for your promotional needs!
Square Stickers also 20% OFF at StandOut Stickers
Looking for another square promotional solution? Our sister company StandOut Stickers specializes in vinyl stickers and has Square Stickers on sale this week as well! Use the same coupon code SQUARE20 to take 20% OFF square vinyl stickers.
Enjoy a very similar online customizer experience when you design both square buttons AND square stickers!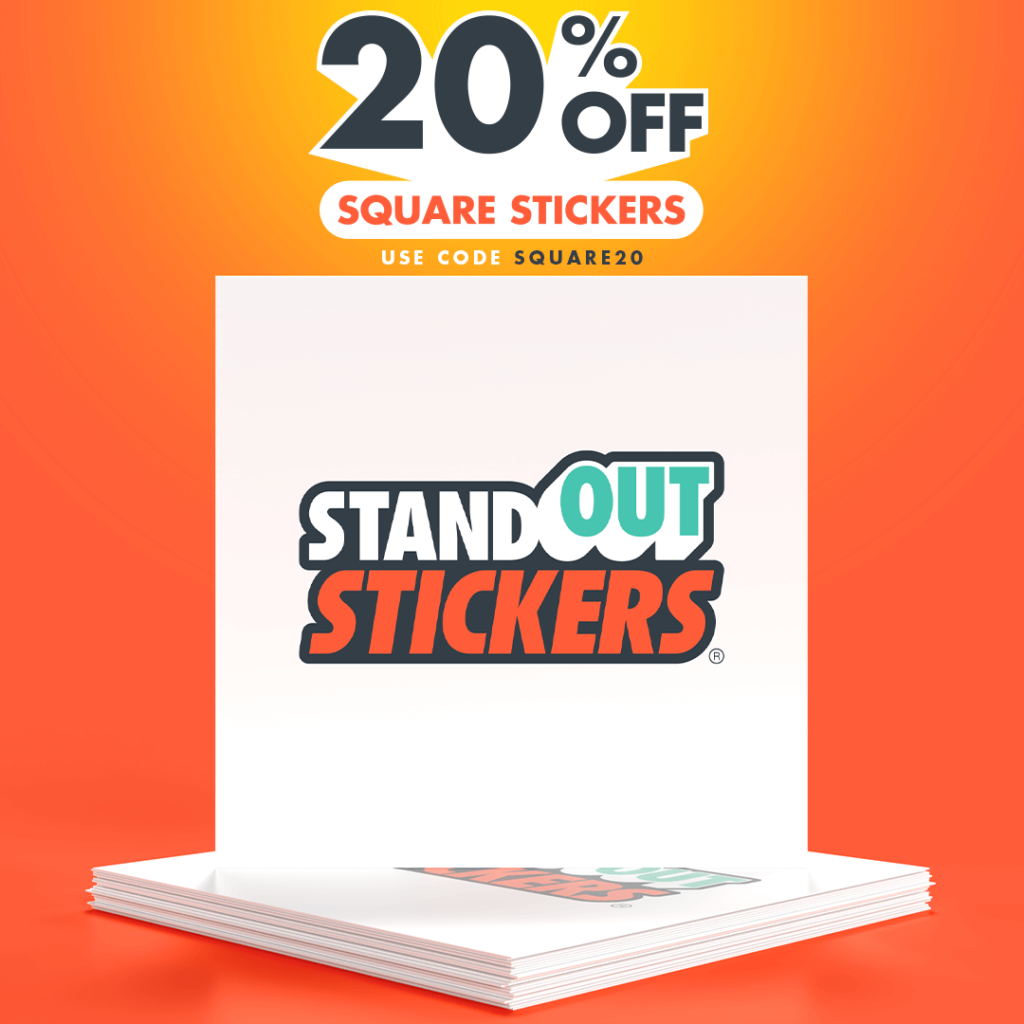 Last Modified: May 2nd, 2022