Round Buttons
Welcome to our Round Buttons category! Below you will find articles, posts, coupons or samples featuring Round Buttons. To see our latest content, visit Home.
Custom 2.25″ Buttons
Do you need custom buttons for a show or an event? If so, our custom 2.25″ round buttons could be the solution for you! These buttons work great as advertising products and will certainly stand out when pinned onto your shirt.

Shown above are our custom 2.25″ buttons.

Close-up of our high quality 2.25″ buttons!
Fill in the Blank Buttons!
Showcased in this blog post are some custom buttons we made for a salon owner. Each one of these 1.75″ Round Custom Buttons with an area on each button to write a message or name.

As seen above, each custom button has an area to write a name or message!

Shown above is a close up of each custom 1.75″ button.
These buttons would work great if you own a restaurant or business as reusable name tags! Names can be easily added by hand to each button.
Launch Captain Custom 1.25″ Buttons
Today we are showcasing an order of custom 1.25″ buttons. We thought these buttons looked pretty cool – what do you think?
Recent Order – Custom 1″ Buttons
We had a pretty cool order of 1 inch buttons come through the other day, so we figured we would take a moment to showcase them in today's blog. This particular order consisted of multiple different artworks which you can see below.

Custom 1″ Buttons – Black and red artwork

Custom 1″ Buttons – Blue and white artwork

Custom 1″ Buttons – Green and white artwork

A nice collage of custom 1″ buttons
Busy Day at PureButtons
Categories:
Advertising Buttons
,
Art Buttons
,
Award Buttons
,
Custom Buttons
,
Custom Fridge Magnets
,
Custom Keychains
,
Custom Pocket Mirrors
,
Custom Zipper Pulls
,
Oval Buttons
,
Round Buttons
,
Square Buttons
Take a look at our shipping department! Today's shipments are going to a lot of unique clients, but most notably, two of these pallets are heading to the Kentucky Derby! Keep the orders coming and thanks to all our great customers!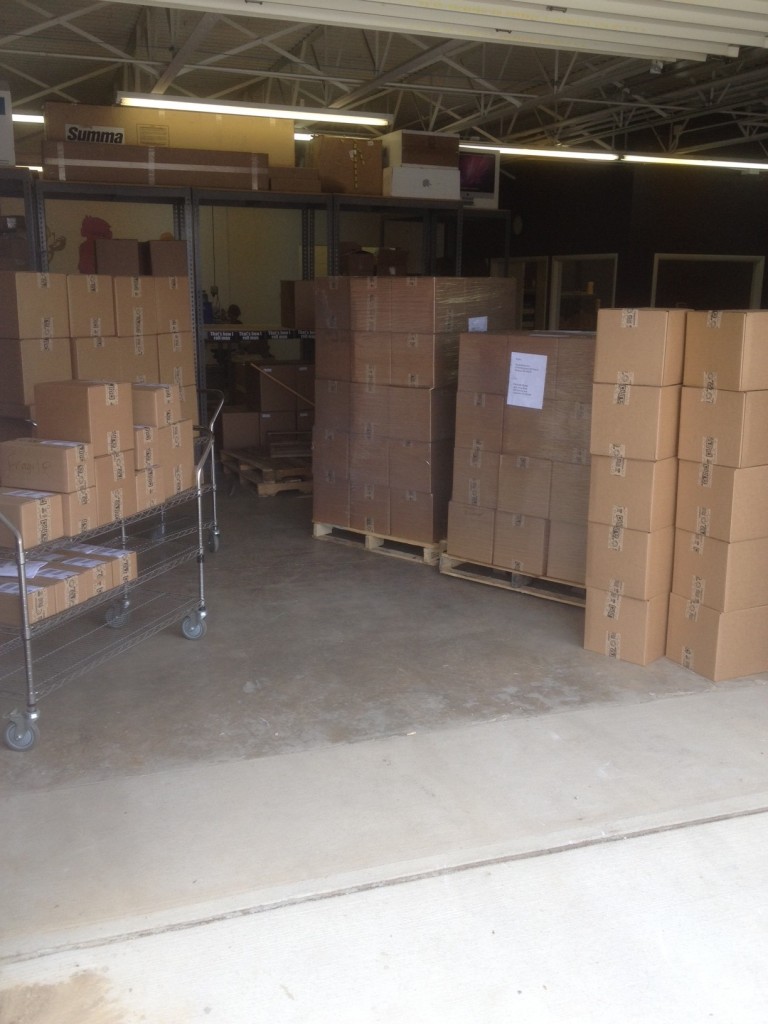 Call 800-710-2030