Welcome to our Advertising Buttons category! This is Page 1 of 3 of Advertising Buttons related content. Below you will find articles, posts, coupons or samples featuring Advertising Buttons. To see our latest posts, visit Blog Home.
Showcased in this post is an order of 3 Inch Round Buttons we completed for Prince George's County School. These custom buttons work great as promotional or advertising products! For more information regarding our custom 3 inch buttons, visit PureButtons.com
Last Modified: December 14th, 2014
Do you need custom buttons for a show or an event? If so, our custom 2.25″ round buttons could be the solution for you! These buttons work great as advertising products and will certainly stand out when pinned onto your shirt.

Shown above are our custom 2.25″ buttons.

Close-up of our high quality 2.25″ buttons!
Last Modified: December 14th, 2014
When national home-improvement retailer Home Depot needed to run an in-store promotion, they turned to PureButtons to create high-quality custom buttons to advertise their latest WIN BIG with Home Depot campaign.
Customers who open a commercial account with Home Depot can be eligible for rewards under this promotion. Many major retailers find that custom buttons offer a great opportunity to advertise various promotions and events on the uniforms of employees, at checkout and in-person customer interactions.
PureButtons is capable of creating custom buttons for large orders like those placed by major retailers and small personal orders as small as 50 buttons. Try us out today!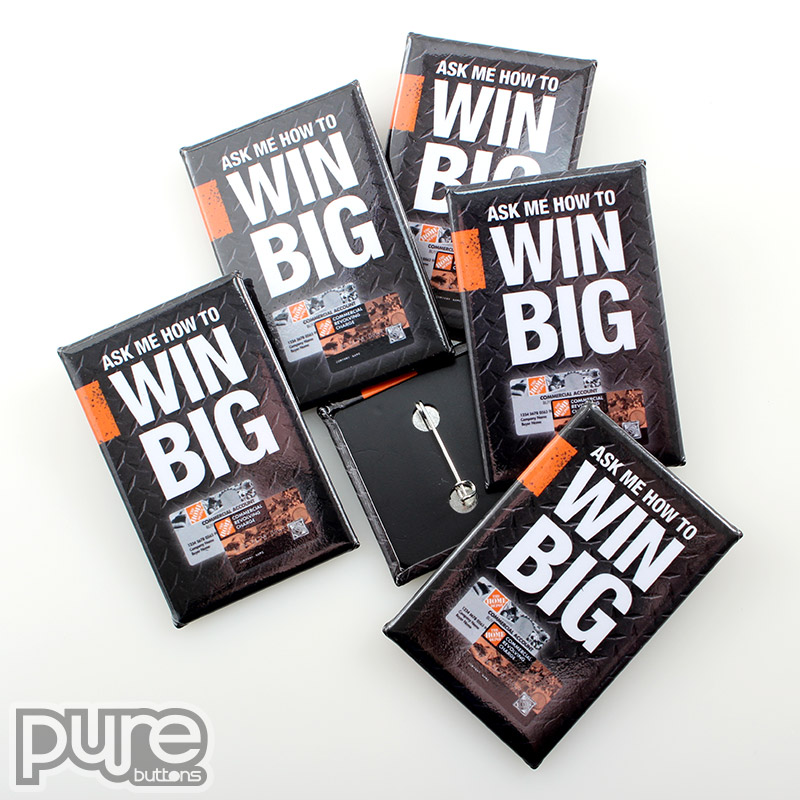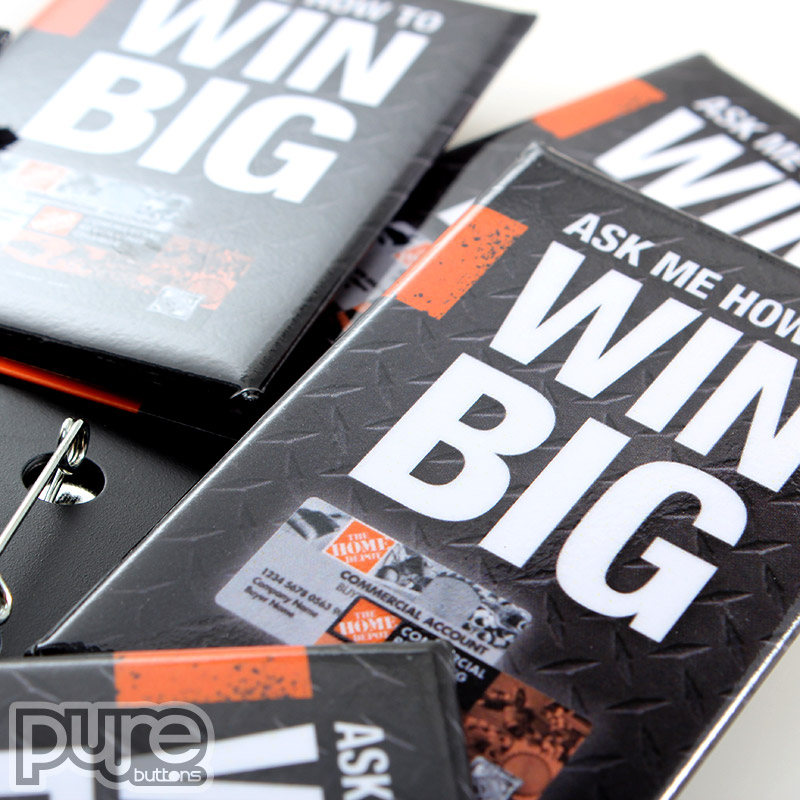 Last Modified: February 25th, 2013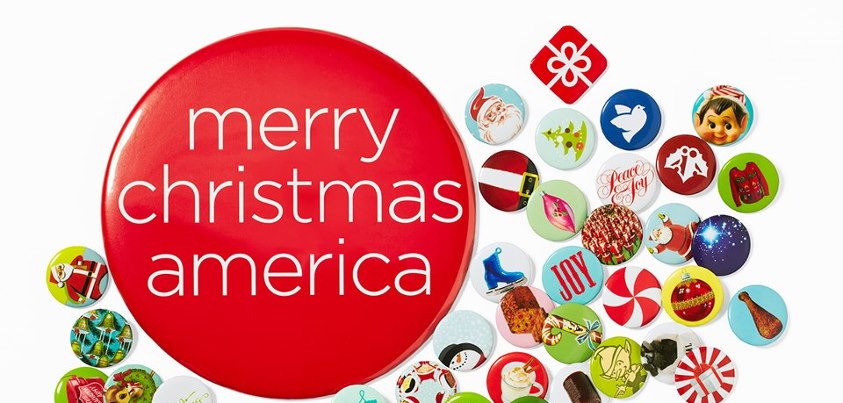 Printing and shipping 80 million buttons is no small feat!
"Instead of mailing out millions of coupons, we'll be handing out millions of buttons…We believe in acts of generosity." – CEO Ron Johnson in an exclusive interview with USA TODAY
National retailer JCPenney has decided to theme its entire holiday shopping promotion around custom buttons. Their mailers, promotional materials, catalogs, and in-store decorations are all designed around custom buttons that feature reindeer, gifts, christmas trees, snowflakes, and more. Every customer gets custom buttons through the end of the year, and each button has a 7-digit code that can be entered on the JCPenney website, to redeem a chance at gift cards and more.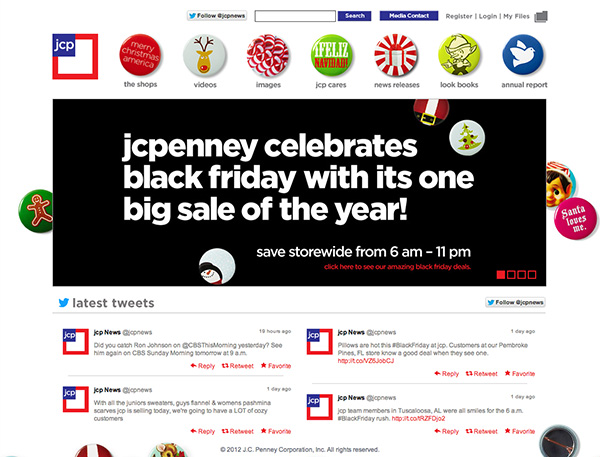 We're very excited about this huge promotional campaign that brings custom buttons into the news and builds public awareness of how fun custom buttons are to give and collect. If a national chain like JCPenney trusts custom buttons to push their holiday sales, and lure in potential customers, then you can be sure that PureButtons Custom Buttons will help your brand succeed.
Custom buttons make great collectables, and for artists, custom button packs make great affordable stocking stuffers to sell for the holidays!
Last Modified: November 25th, 2012
Beggars Brewery is a small production brewery & taproom located in Traverse City, Michigan. They had these beautiful custom button packs created to celebrate their grand opening this fall. The detail and quality of these designs is fantastic and we're very proud to have been involved in the creation of this great pack.
You can check out Beggars Brewery on Facebook for beer-related updates!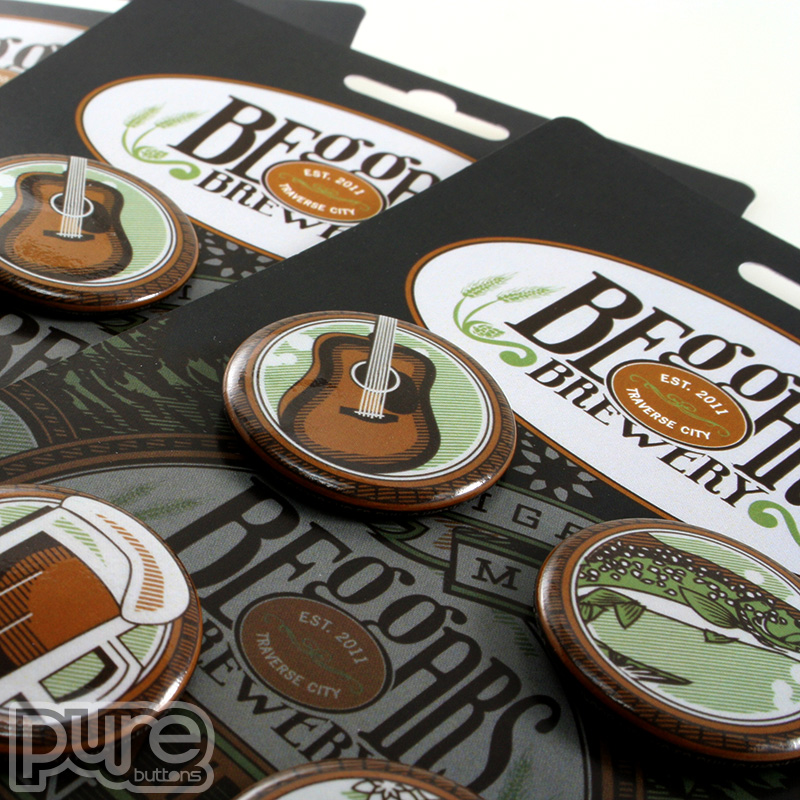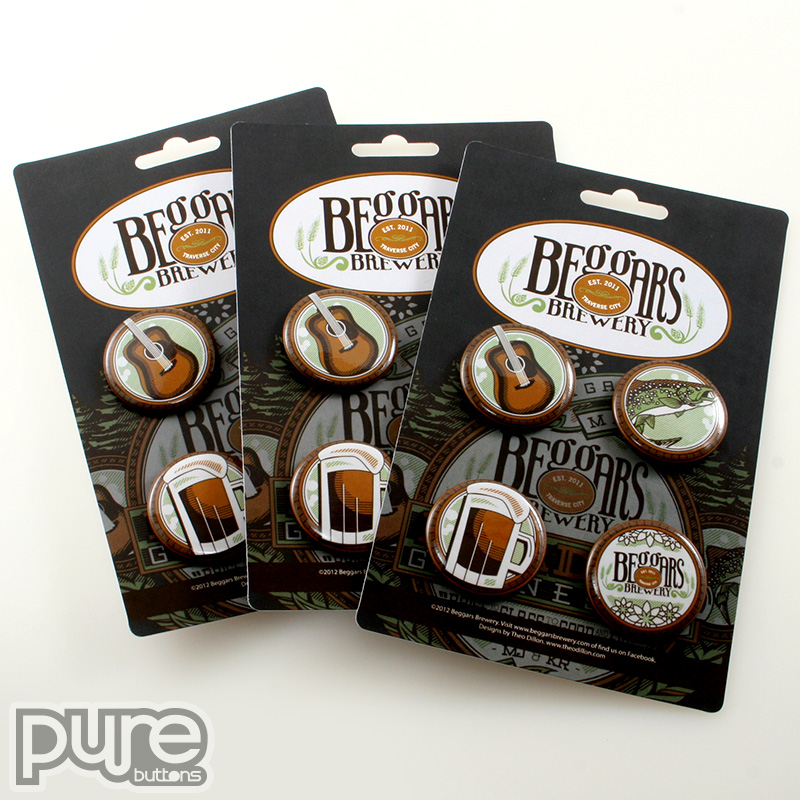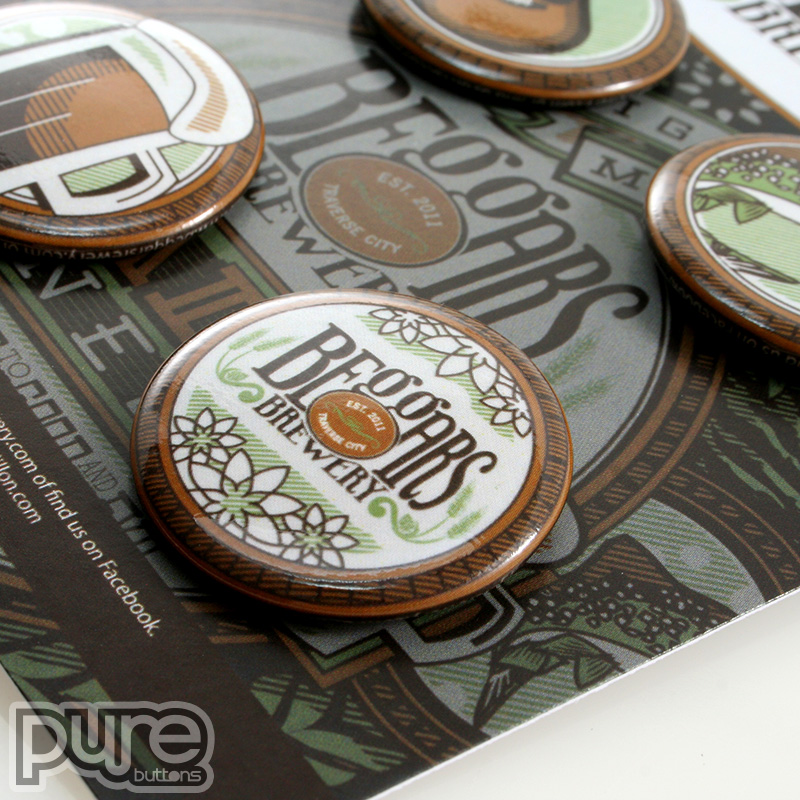 Last Modified: September 4th, 2012