Client Showcase
Welcome to our Client Showcase category! Below you will find articles, posts, coupons or samples featuring Client Showcase. To see our latest content, visit Home.
Robot Envy Zenith
One of our customers has a really neat Kickstarter Campaign running right now. Take a look at their press release below and contribute if you'd like to support this great independent art project: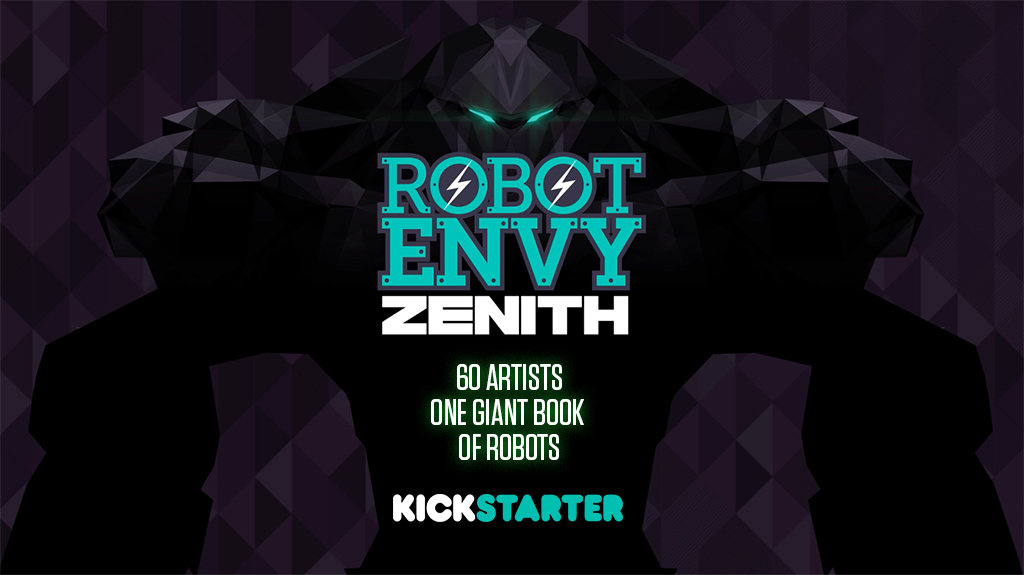 Robot Envy: Zenith features a collection of the finest robot artwork in existence. One giant robot book; 60 incredible robot artists; illustrators and sculptors from around the world. We feature some of the most inspiring artists today—like Dacosta, Brian Despain, Boris Bakliza, Emerson Tung, Bambino Monkey and Eric Joyner—just to name a few! The book itself is a hardcover, 196+ page, art book. The interior pages will beautifully display all of the amazing artwork in vivid detail. This book will melt your face off. Period.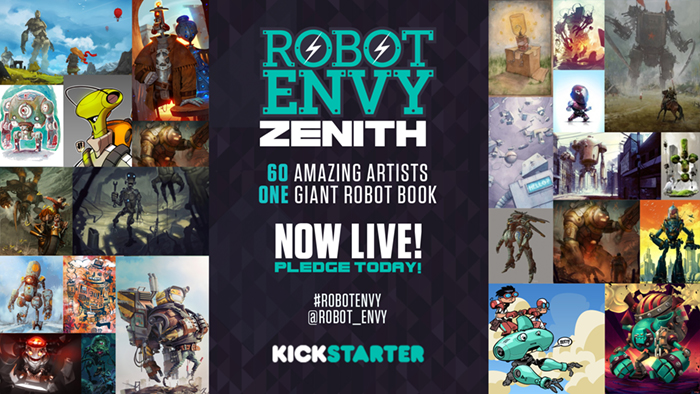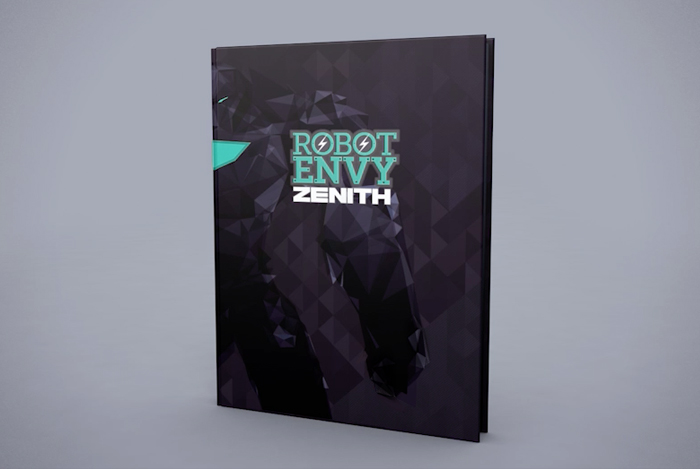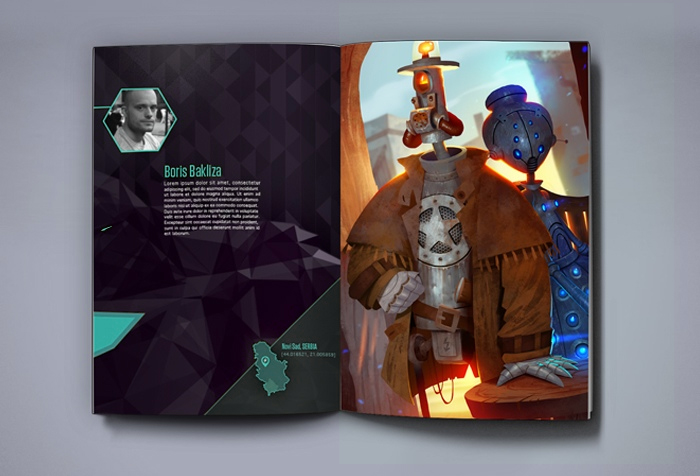 One fun component of the Robot Envy books are sticker sheets. Stickers are awesome! In the first Robot Envy project, I had a kiss-cut sheet of 4 stickers. I worked with Josh from Stand out Stickers and they turned out awesome! I loved them. The fans loved them. I had to reprint more. So naturally, I'm going with Stand out Stickers again, this time with big kiss-cut sheets of full-color robots!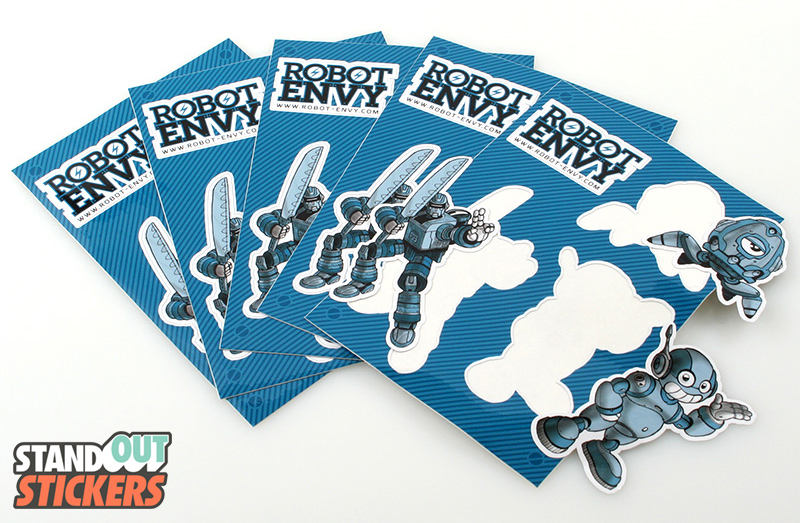 As a promotion, any backer that pledges (or has pledged) $40 and up will receive these awesome stickers! We are very proud of the artists, the stickers themselves and Stand out Stickers. We just gotta share them, because they are just so cool!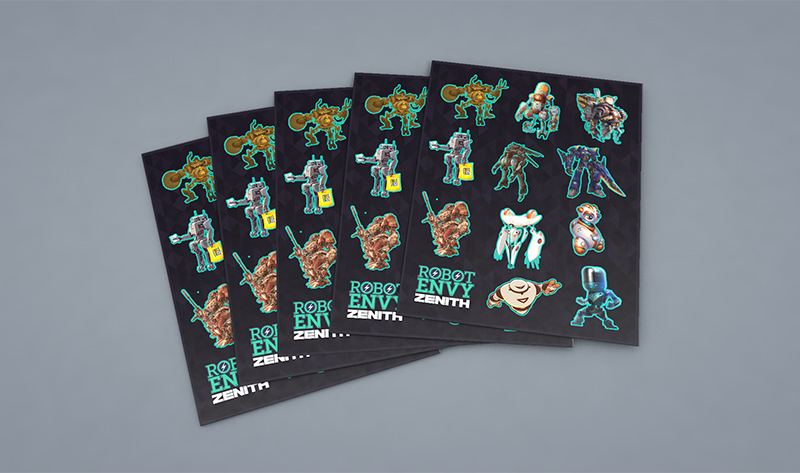 There are only 8 days left for Robot Envy: Zenith. Pledge a robot today! You will not be disappointed! Go Robot Envy! https://www.kickstarter.com/projects/davpunk/robot-envy-zenith
LEGO Mindstorm Robotics Classes Buttons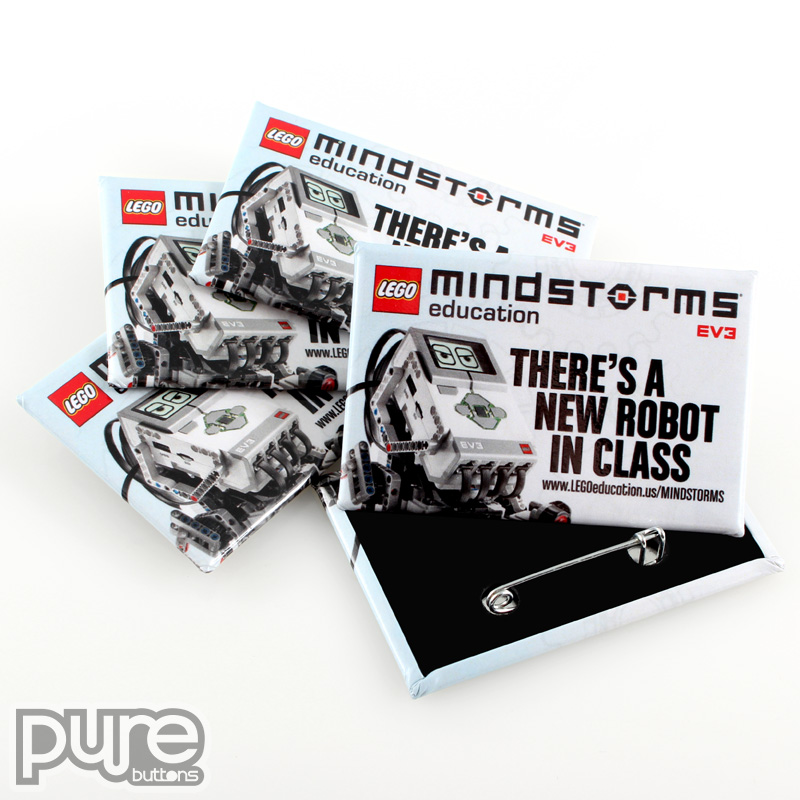 We recently created these rectangle custom buttons for LEGO Mindstorms Robotics Classes. This product line by LEGO allows schools to offer accessible robotics technology and allows student activities groups to participate in robotics competitions. According to the LEGO website:
The LEGO® MINDSTORMS® Education EV3 platform is the third generation of LEGO Education robotics technology designed for classroom use. It is a full teaching solution developed with educators to actively engage students in a number of key curriculum areas such as computer science, science, technology, engineering, and math. The new curriculum for EV3, Design Engineering Projects, was written with Common Core and Next Generation Science Standards in mind.
Custom Stencils for Campfire Conspiracy, band from Cleveland (Video)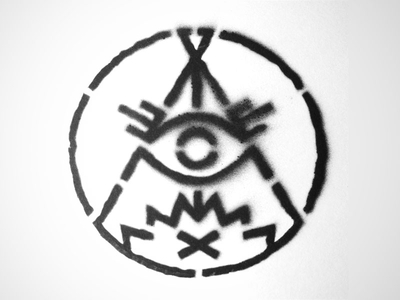 While we usually create custom button packs and die cut button packs with our cutting machines, we're always up for a challenge and looking for ways to push our digital cutters to the limit. We recently had that opportunity!
We were contacted by Go Media's Jeff Finley to produce some custom die cut stencils for his new band Campfire Conspiracy. These stencils would be used with spraypaint to mark various surfaces with the bands logo. We used our amazing robotic die cutting machine to cut the logo into laminated card stock to ensure a material that would hold up to spray painting.
Check out the video below of our machine that usually creates custom button packs at work cutting custom stencils:
And finally a video of the stencil in action!
Thanks to Jeff Finley for this opportunity to create something truly unique! You can get music by Campfire Conspiracy on their BandCamp profile, name your own price!
Mike Smith "One Inch Wonders"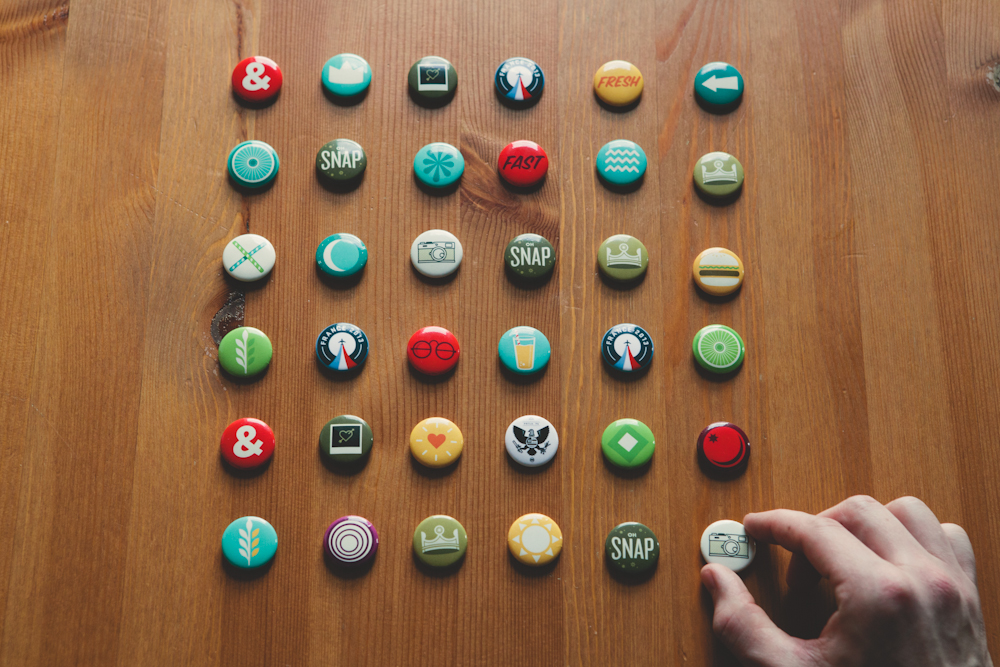 We were recently sent a link to this blog post by a happy customer, Mike Smith. We were thrilled with the gorgeous button photos and thoughtful words about our best-selling products, 1″ Round Custom Buttons.
"Over this past year I found out about Pure Buttons and kind of went off with reasons as to why I needed to make tons of tiny little pins; restaurants, art shows, friends, vacations, and whatever else just happened to come up. No one really NEEDS buttons but it's these little 1″ circles that make people happy for some reason. There is something awesome about such a small space, there's no room for any tricks, long ass headlines, or bullshit. Just unbelievably simple colors, icons or words."
Disney Pixar BRAVE available on Blu-Ray & DVD
You may remember that earlier this year we created custom buttons for the newest Disney Pixar movie Brave. These 2.25″ custom buttons were used to promote the film's theatrical release. Now you can own the film on Blu-Ray and DVD. PureButtons is proud to work with the best animators in the world at Disney Pixar. Get your copy today!
Brave stars Billy Connolly, Kelly Macdonald, and Emma Thompson
Call 800-710-2030