Custom Buttons Blog
Welcome to The Button Post by Pure Buttons! A blog where we discuss all things related to custom pin-back buttons and other custom promotional products that Pure Buttons offers. Stick around for coupons to score cheap pinback buttons, new button product announcements and more!
Covid-19 Vaccine Buttons En Español
We are pleased to announce that many of our new covid-19 vaccine buttons are available with Spanish translations. You can order one button or get huge bulk discounts with larger quantities.
We also now offer these buttons as clothing magnets. These clothing magnets use high powered neodymium magnets to attach to clothing instead of our traditional pin-back buttons.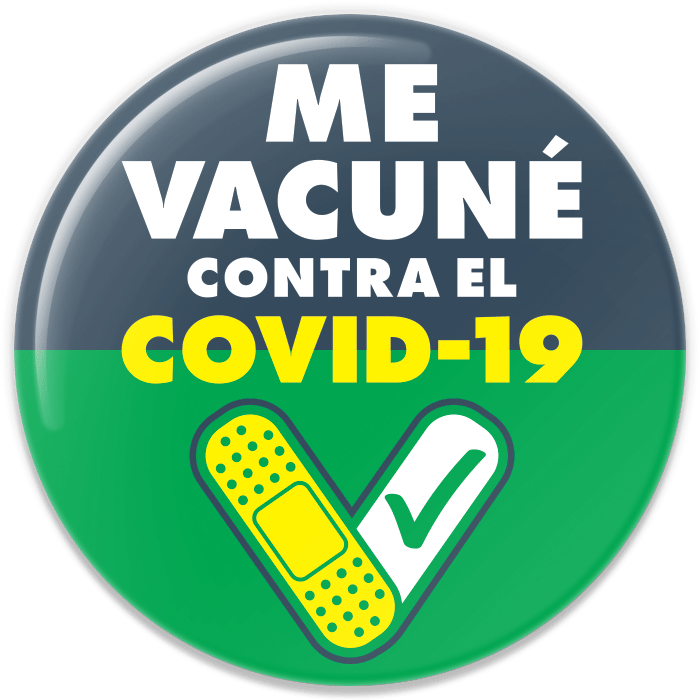 Me Vacuné Contra El COVID-19 Button is available now in two sizes. 1.5″ wide and 2.25″ wide.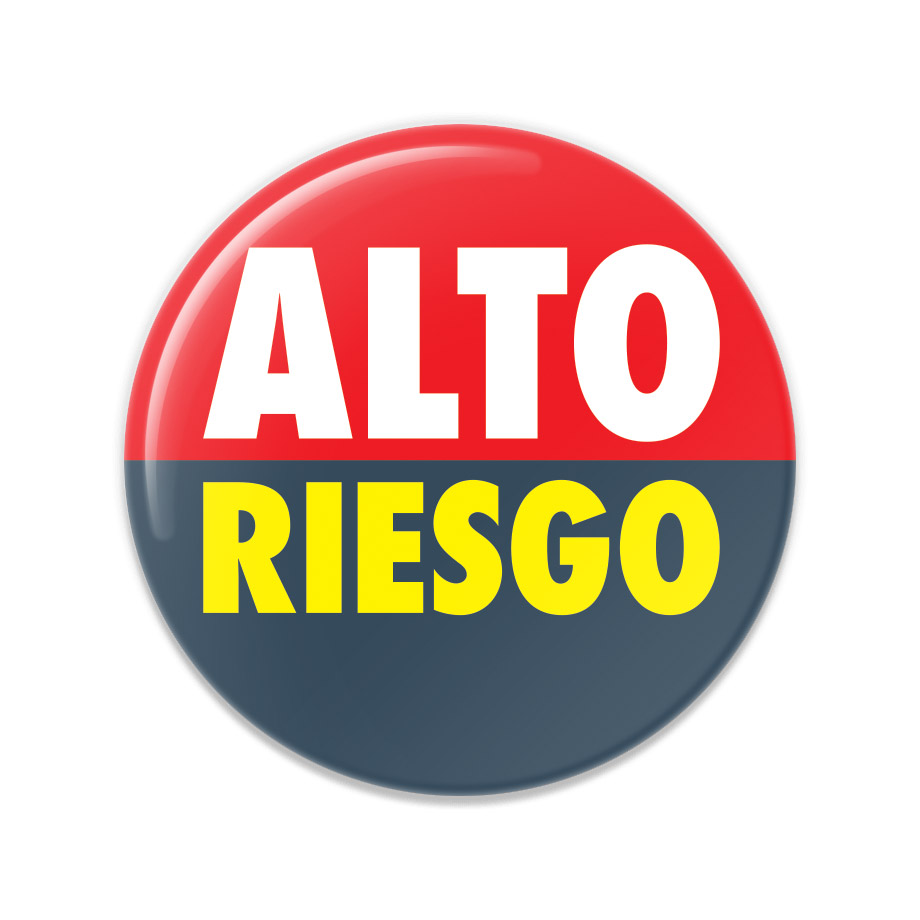 Our High Risk button is available translated as our Alto Riesgo Button.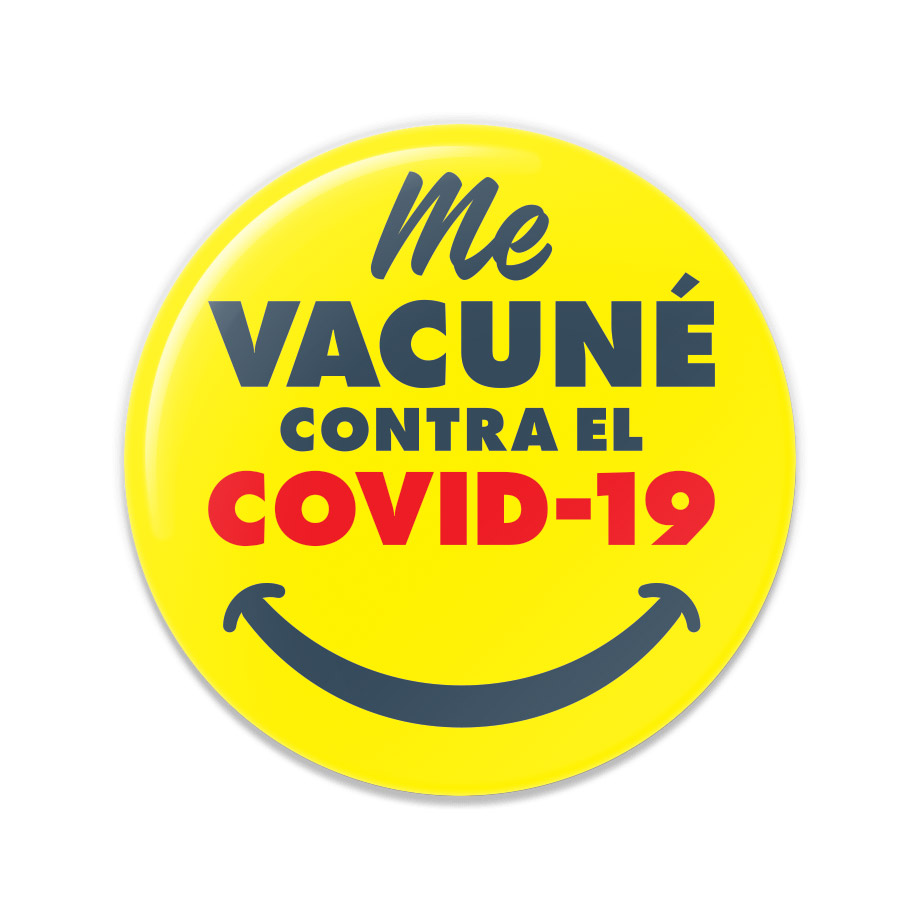 Our most popular smiley face design is available translated Me Vacuné Contra El COVID-19 Smiley Button.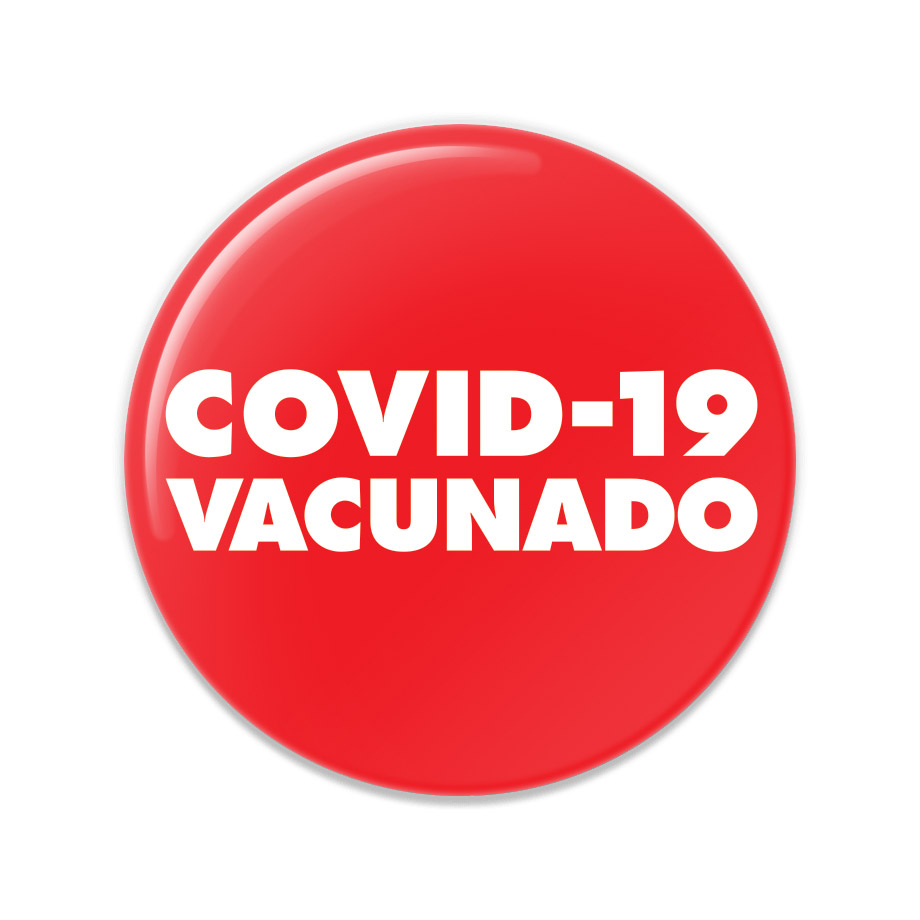 Our straight forward COVID-19 Vacunado Button grabs attention!
Two new Covid Vax Button Designs
We are pleased to announce two brand new COVID-19 Vaccine Button designs available for purchase as either a pin-back button or clothing magnet in two sizes: 1.5″ round and 2.25″ round.
I Got My Vax Button is a bold button design with large text and an illustration of a vaccine syringe. Get noticed when you're in public with this vaccine button design.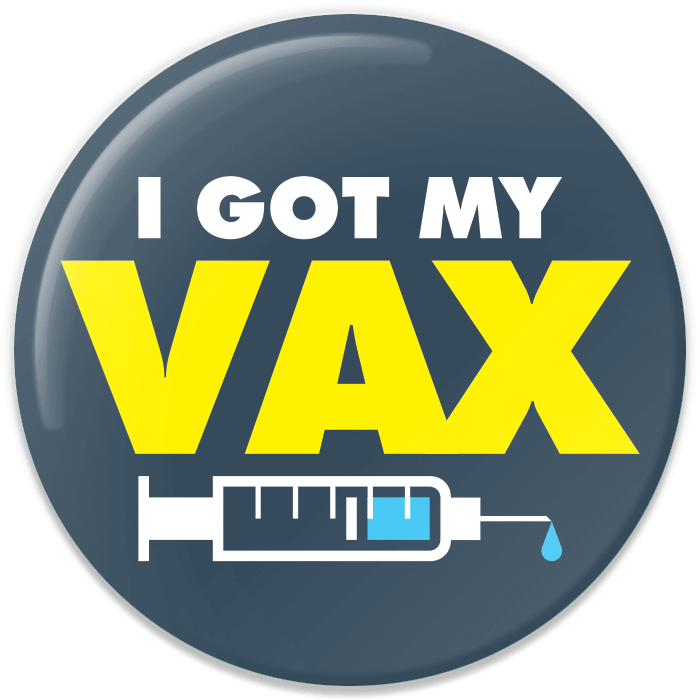 Vaxxed To The Max Button design is ready to grab attention and get some laughs when you wear it out. This bright yellow button design featured bold easy to read text and is available now!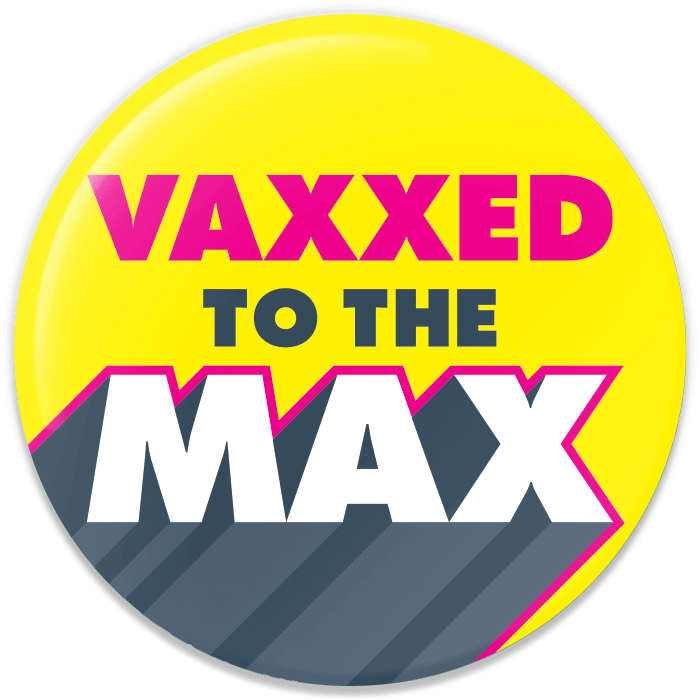 Enjoy bulk discounts when you order higher quantities for friends, family and co-workers. Or just get one for yourself!
Raise vaccine awareness and let others know that you're vaccinated with these easy to read button designs. We are currently offering six unique coronavirus vaccine button designs for you to choose from. These popular buttons are helping people be identified all around the world!
Stay safe out there!
Covid Vaccine Buttons Now Available As Clothing Magnets
We have added a clothing magnet upgrade option to our popular COVID-19 Vaccine Buttons. Now, instead of our classic pin-back button, you can choose to order our covid vaccine buttons with a neodymium magnet that holds on tight to clothing without the need for a pin to pierce cloth. Our clothing magnets can even be displayed on your refrigerator or any other magnet-ready surface.
Simply choose the clothing magnet option and add to cart. From there you can modify your desired quantity and checkout. Our easy website makes checkout a breeze.
Our most popular design is our I'm COVID-19 Vaccinated Smiley Button which features a bright yellow smiley mouth and easy to read bold text. Thousands of people around the globe are wearing this button to let the world know they're happily vaccinated for COVID-19.
Our coronavirus vaccine buttons are a great way to identify yourself in public as a vaccinated person. We also offer a High Risk Button for individuals who need to still remain more careful as public life resumes this year.
Covid-19 Buttons en Español
We also now offer these coronavirus vaccine button designs translated into spanish upon request. Or, contact us for a unique request!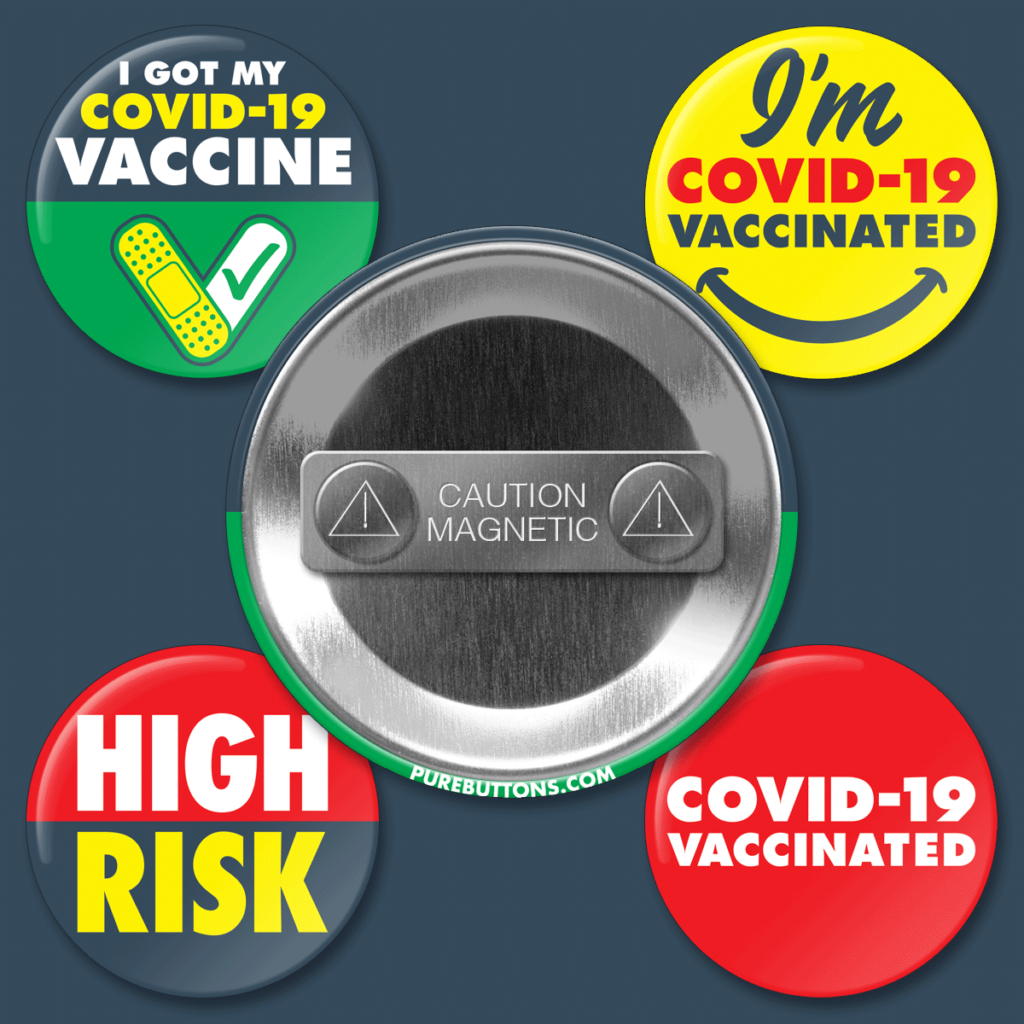 Cedar Point Button Stop Loaded with Button Boxes
This weekend, we attended opening weekend of our favorite amusement park, Cedar Point! We were so excited to see their new Button Stop shop featuring tons of unique button designs all sold out of our custom button boxes. This pagoda style building was once a hat shop, but now houses thousands of unique custom buttons ready to be collected by park visitors!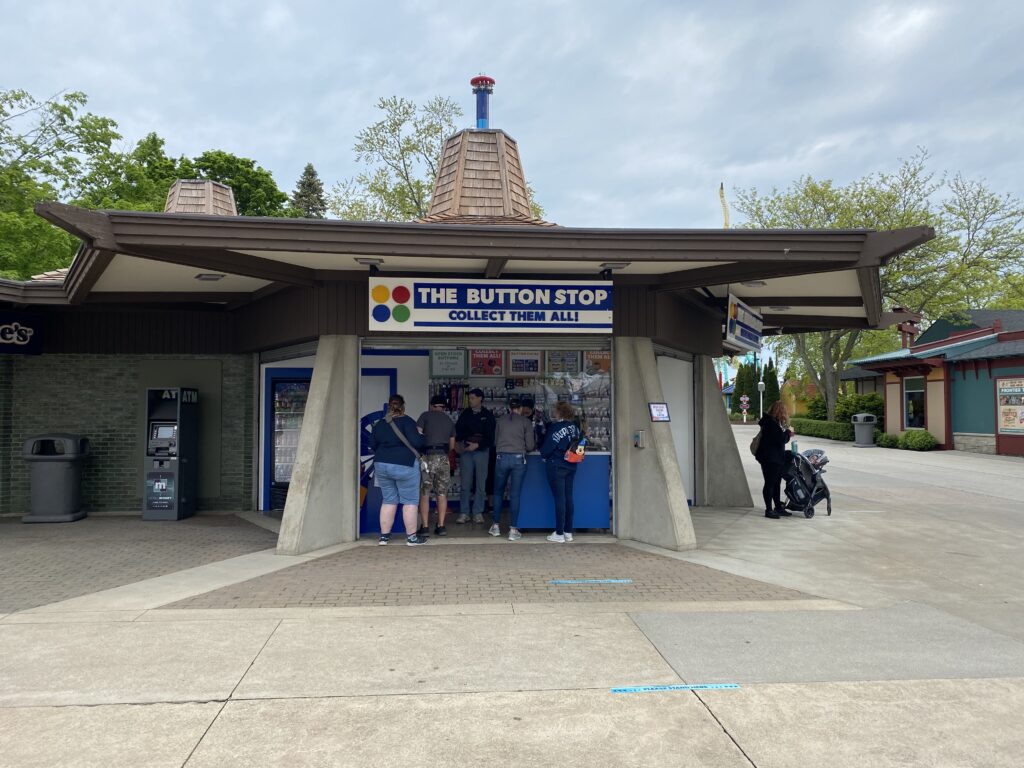 The Button Stop at Cedar Point Amusement Park. Sandusky, Ohio
Inside, park guests are invited to choose from a wide selection of limited edition button designs featuring current attractions of the park and attractions and events from years past. Special limited edition buttons are also circulated around the park. Our button boxes are self-serve and make for an attractive presentation in any retail setting.
In the photo below you can see how the park is selling their custom buttons in a self-serve style. Open button boxes are presented with the button design they contain attached to the pop up top of the box. You can also spot some closed button boxes waiting on the shelf behind the open boxes.
Bright and colorful signage advertises the custom button designs as well as passholder exclusive buttons and button packs. Lanyards are also sold which the buttons can be attached to!
We've never seen so many button boxes displayed at once. This was a great surprise!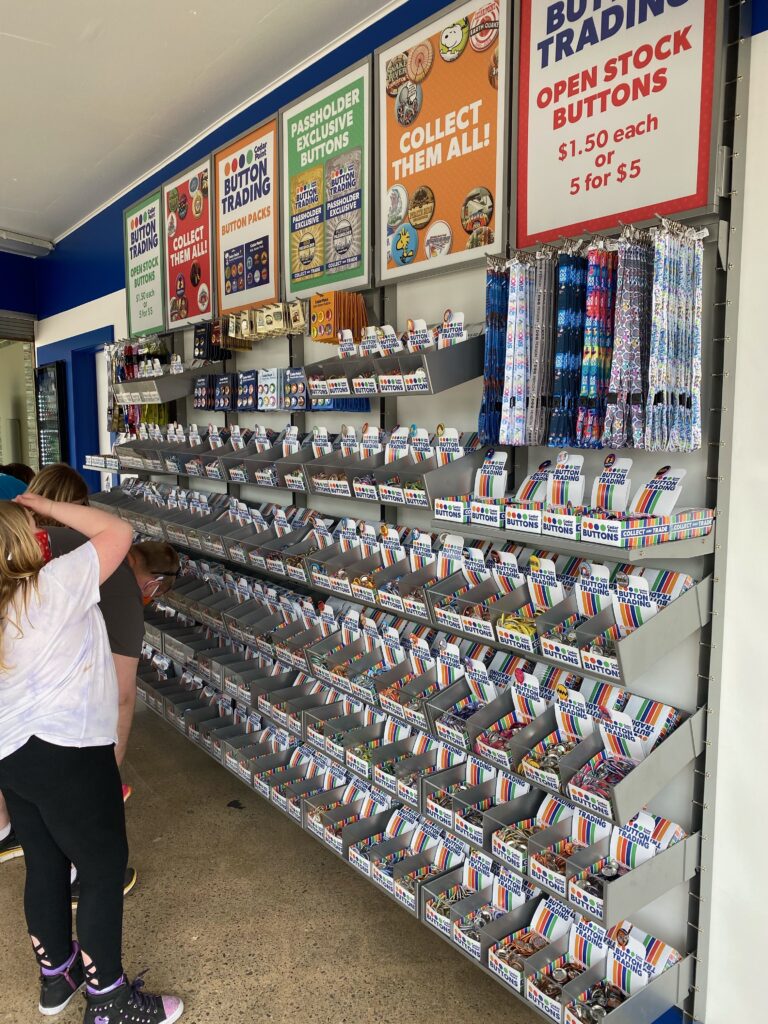 In addition to bulk buttons sold out of button boxes, Cedar Point is selling button packs which are perfect button retail packaging and are available in any size or shape. With our custom button packs, you can die cut your backer card whatever shape you'd like! We offer a wide variety of standard button pack options for order on our website, or contact us for something completely unique.
Cedar Point is an incredible theme park built on a Lake Eerie peninsula right outside Sandusky, Ohio. A quick 1.5 hour trip from PureButtons headquarters! We love visiting the park regularly. If you've never been, consider visiting this unique theme park and while you're there, pick up some custom buttons in The Button Stop shop!
You can virtually ride one of their most famous steel roller coasters Millenium Force in this youtube video!
Cedar Point is a globally awarded theme park with some of the best roller coasters in the world. We're so happy they've decided to include custom button boxes and custom button packs in their amusement park merchandise offerings.
Celebrate Important Milestones With Our New Personalized Anniversary Gifts
Our customized products are some of the best personalized anniversary gifts you can give your spouse or significant other this year. They're affordable, long-lasting, and thoughtful ways to say "I Love You" or even "Thank You".
What do you get for someone who has everything?
When you need to get a gift for someone who seemingly has everything they need, it is a great idea to look to sentimental gifts that have more meaning than expense. People appreciate the gesture of a personalized gift more than how much you spend on it. There's a great importance of giving a gift that will be remembered and cherished by the recipient for years to come.
That's where our high quality and affordable personalized anniversary gifts come in.
Our three new personalized anniversary gift templates are ready to customize with your favorite photo or logo. Whether you're celebrating your 50th wedding anniversary, or 3 months together, any occasion is perfect for our photo gifts.
Our personalized gifts cost about the same as a greeting card but last longer and mean so much more. Why would you choose a generic store-bought card when you can create a personalized anniversary gift in minutes online?
Planning an anniversary party?
Our affordable anniversary templates make great anniversary party favors. If you're planning a big anniversary party, what better way to share in your love and appreciation for the guests of honor than with a party favor featuring their photo and names. They'll be the hit of the party and won't cost you much to create when you score our bulk pricing discounts!
Art Deco Anniversary
Looking for a classy anniversary photo gift? This is the perfect template for you. Plus it's so easy to use. Just choose your favorite photo and add custom text with our simple editor tool.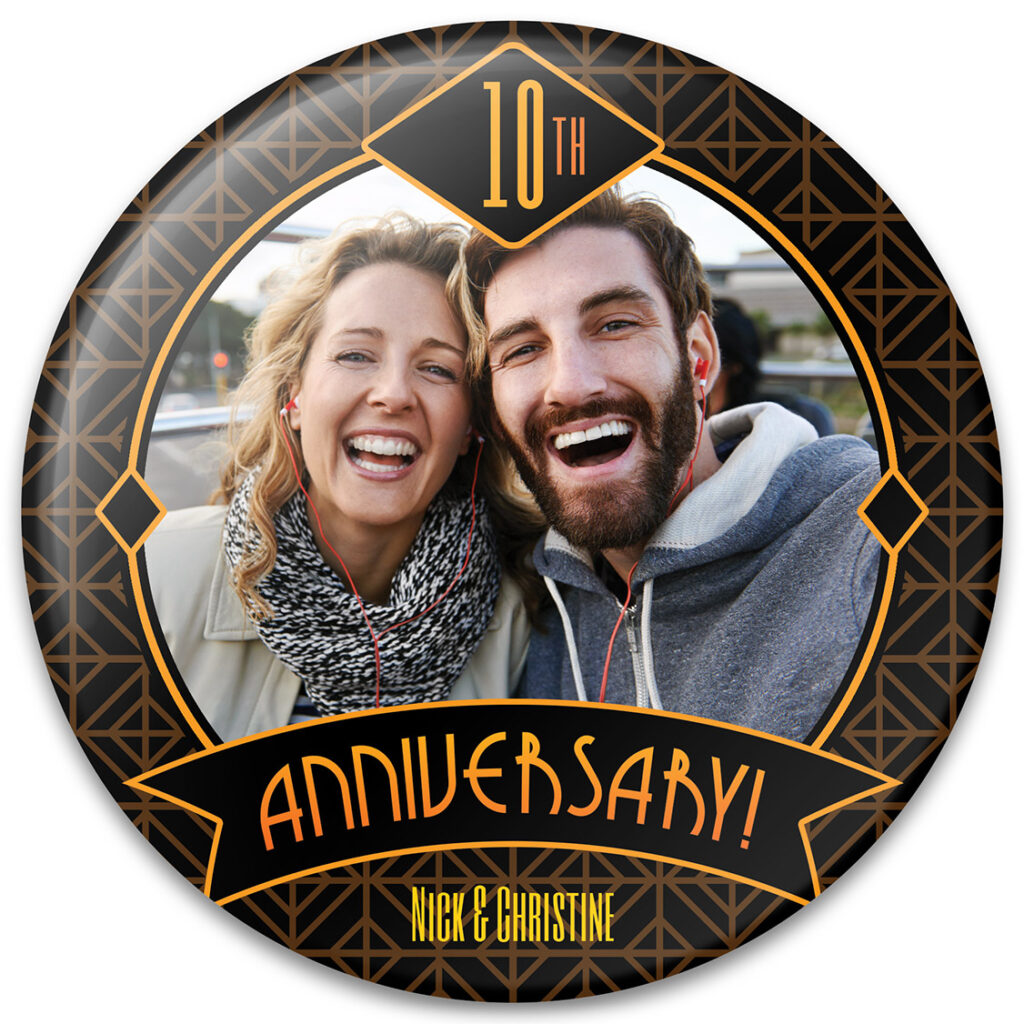 Heritage Anniversary
Customize this photo gift template with your own years and names. You don't have to be celebrating a 50th wedding anniversary- it can be for any length of time when you customize the text on this template!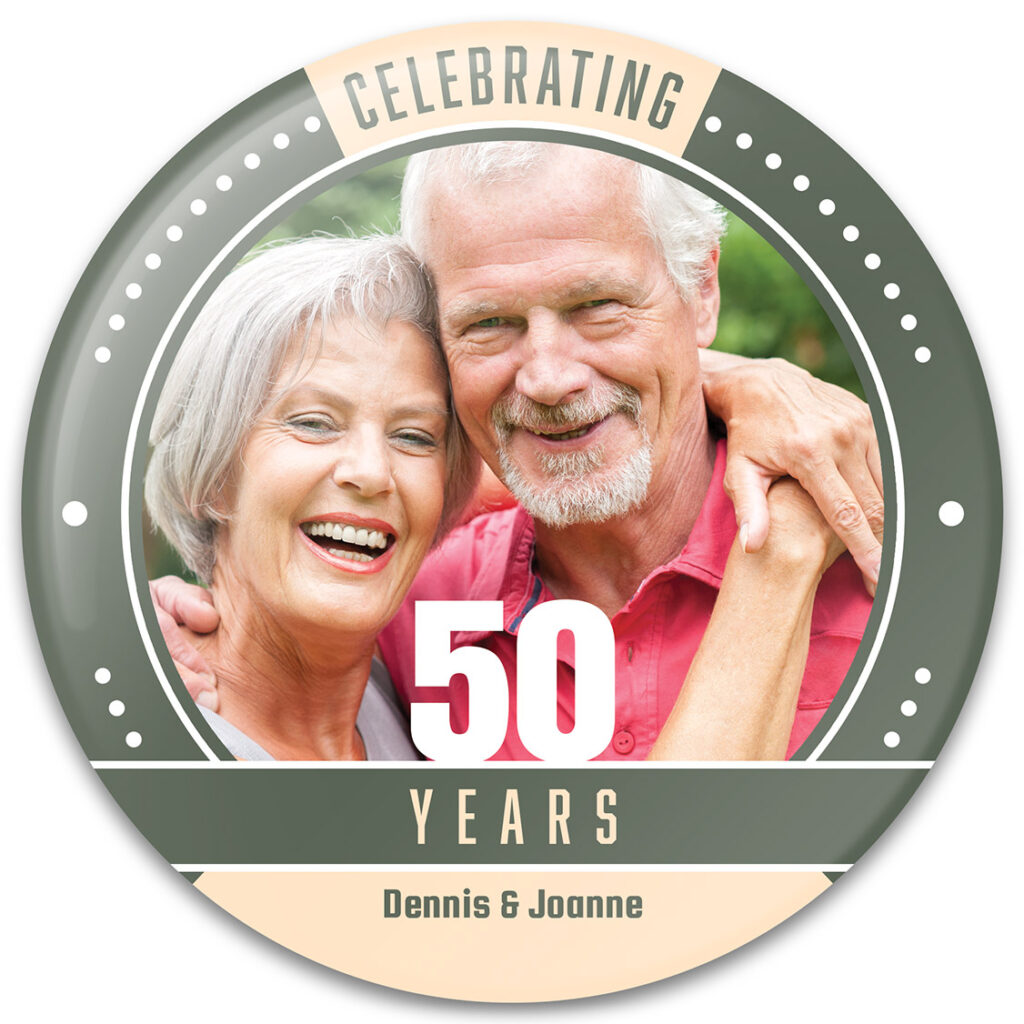 Anniversary Party
Give this as a present or print one out for yourself! Either way you will be able to enjoy this beautiful anniversary design for years to come because our high quality custom products make long-lasting personalized anniversary gifts.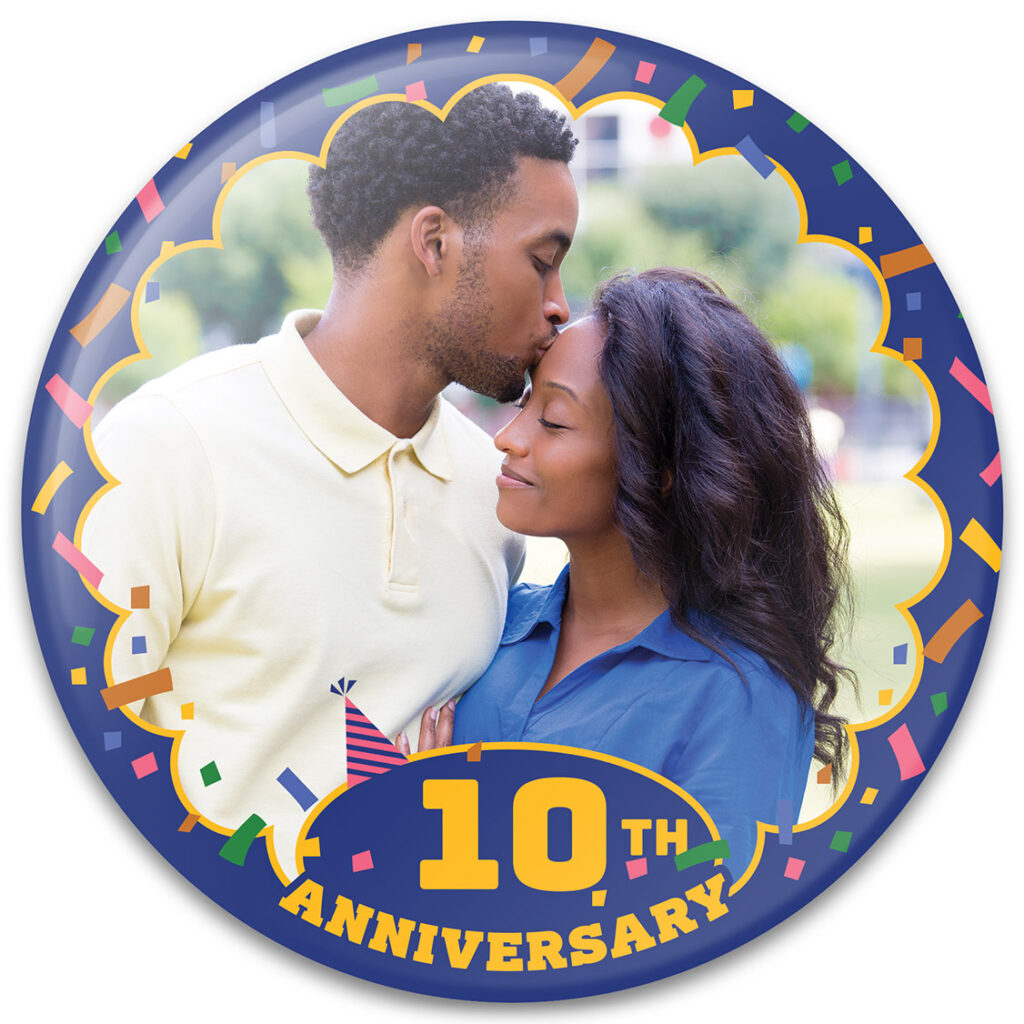 Work anniversaries count too!

All of our custom anniversary gift templates are gender neutral and many of the styles do not reference romantic anniversaries, so they are perfect for celebrating a work anniversary! Reward your long term employees with a token of appreciation. You can add your company logo to any of these designs and add your employees name and years of service to create a high quality commemorative plaque celebrating their work anniversary. Our large 6″ Magnetic easel is perfect for this use.
Show your loved ones that they are special and unique with a personalized anniversary gift, exclusively at Pure Buttons!
Call 800-710-2030