Custom Buttons Blog
Welcome to The Button Post by Pure Buttons! A blog where we discuss all things related to custom pin-back buttons and other custom promotional products that Pure Buttons offers. Stick around for coupons to score cheap pinback buttons, new button product announcements and more!
Custom Bottle Openers 20% OFF This week!
Our fantastic magnetic custom bottle openers are featured this week with a 20% OFF Sale! These 2.25″ Round Custom Bottle Openers feature an all-metal back with a strong neodymium magnet to catch loose caps and hang up on your refrigerator when you're done using it. This is the perfect custom swag idea for breweries or companies of all types!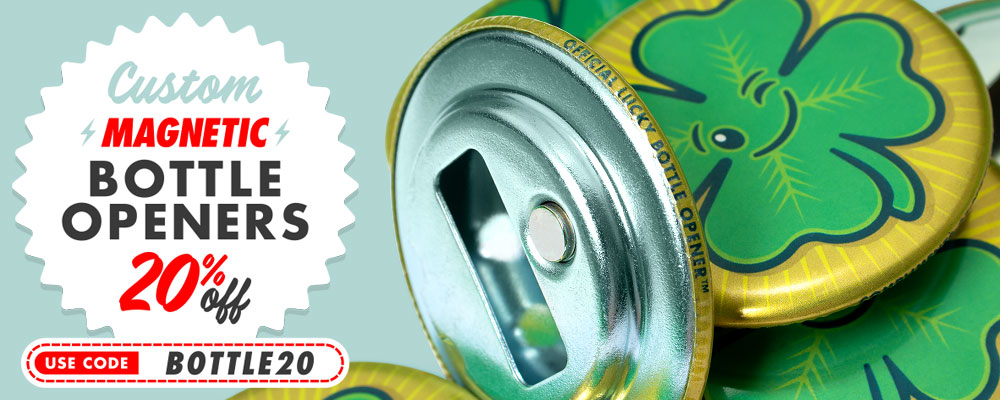 Design your own custom bottle opener featuring your logo in our easy online tool! When you do, you'll get an instant digital proof to approve before you checkout.
Ordering custom bottle openers has never been easier and now with this weeks coupon, custom bottle openers are more affordable than ever!
Our minimum order is just ONE custom bottle opener! Try ordering them along with our custom drink coasters for the ultimate pairing of custom swag!
Use coupon code BOTTLE20 when you Order Custom Bottle Openers
Custom Buttons 20% OFF This Weekend Only!
Get heard with our incredible custom buttons! This weekend, take 20% OFF any order of pin-back Custom Buttons size 1.25″ or larger with code BUTTONS20
Order Custom Buttons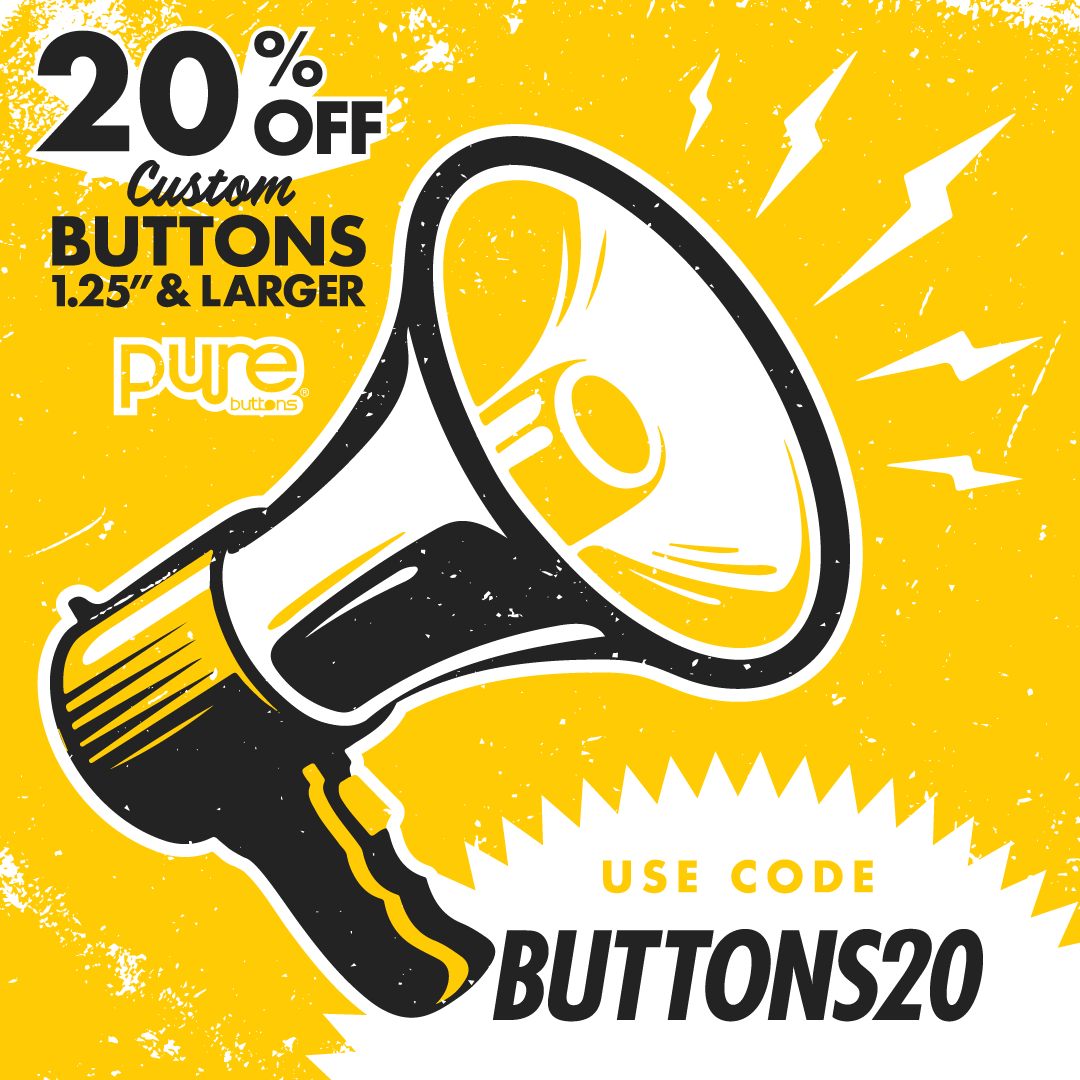 Campaign Button Designs added to online customizer tool
You can now find our popular campaign button designs right in our customizer tool by choosing "Add Image + Text" and then "Choose From Designs". In this menu you'll find our galleries of assets we have provided to make a successful custom button design. Choose your favorite design for your campaign buttons and edit the colors or add custom text or a photo to create a one of a kind campaign pin design.
You can use these campaign button designs on any of our custom promotional products, not just pin-back buttons! We offer a wide variety of custom merch that you can design online and when you do, you'll get an instant digital proof to approve before you checkout.
Give it a try:
Create Custom Products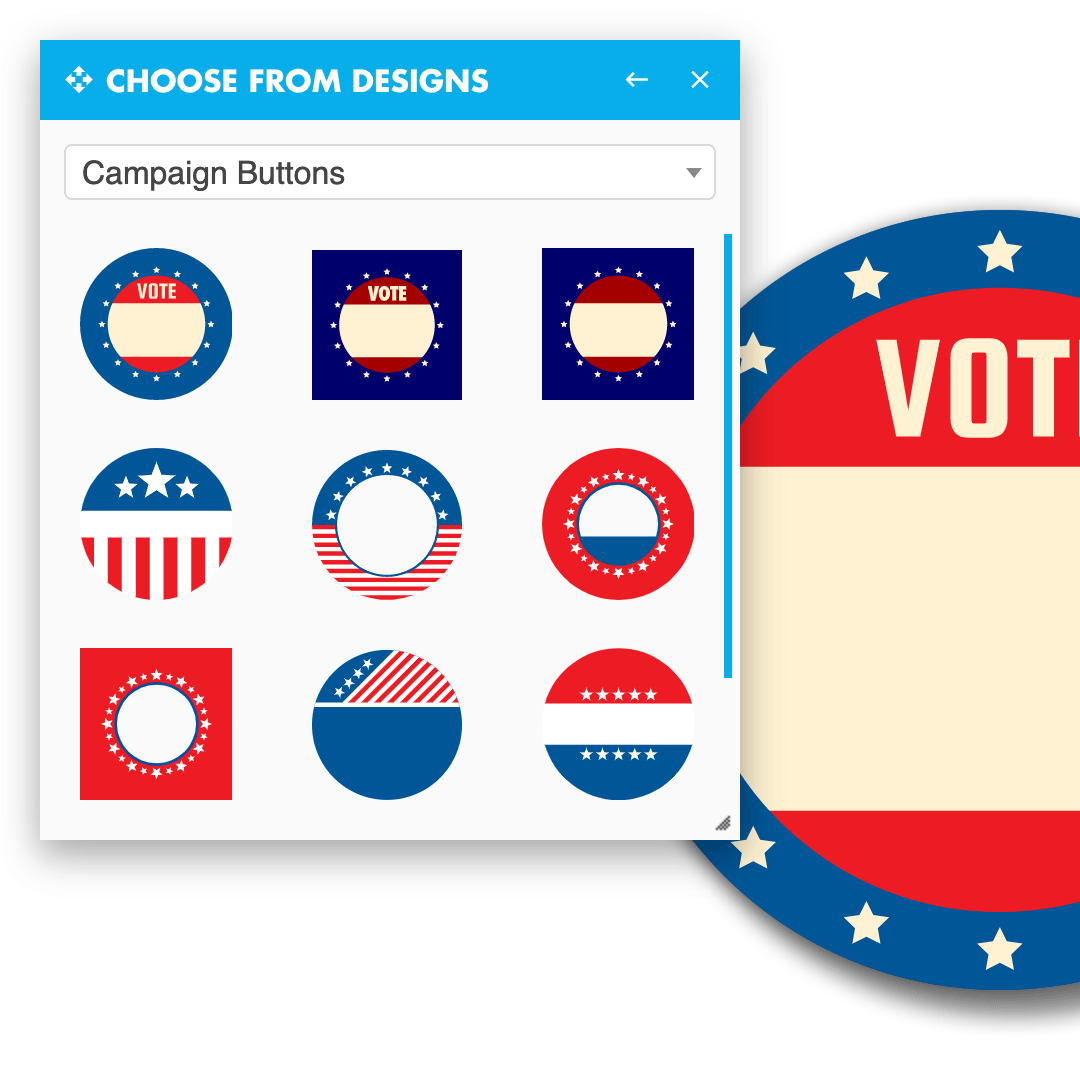 New Directional Arrow Floor Decals Available at StandOut Stickers
Our sister company, StandOutStickers.com has released two new floor decal designs to help direct foot traffic through any facility or business. Just like the previous floor decals we featured, these slip-resistant floor decals have strong adhesive and a textured surface for safety.
Order Custom Floor Decals & for a limited time StandOut Stickers is offering 20% off floor decals with code FLOOR20
The high res floor decal sample photos below highlight the unique anti-slip texture that is only available on custom floor decal products by StandOut Stickers.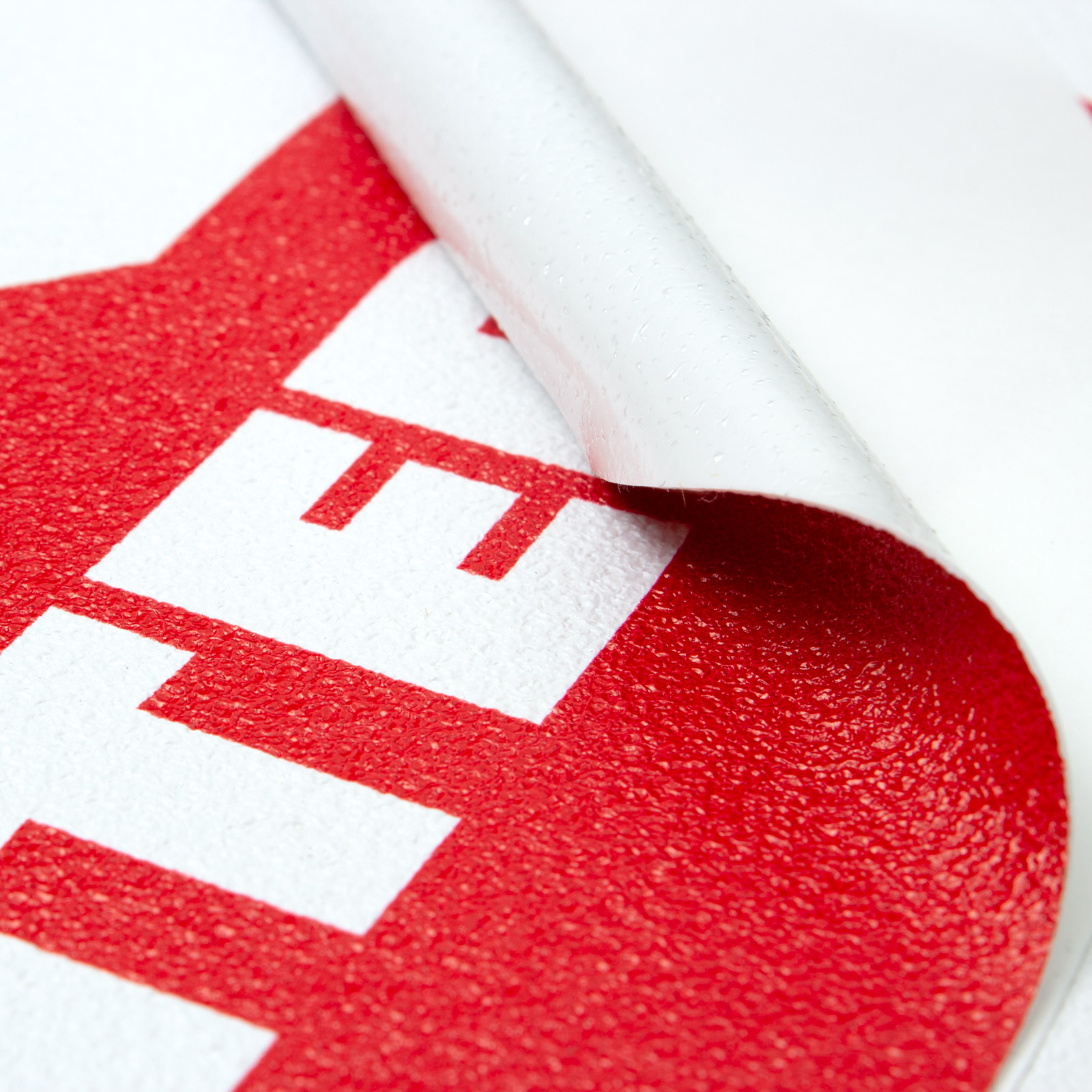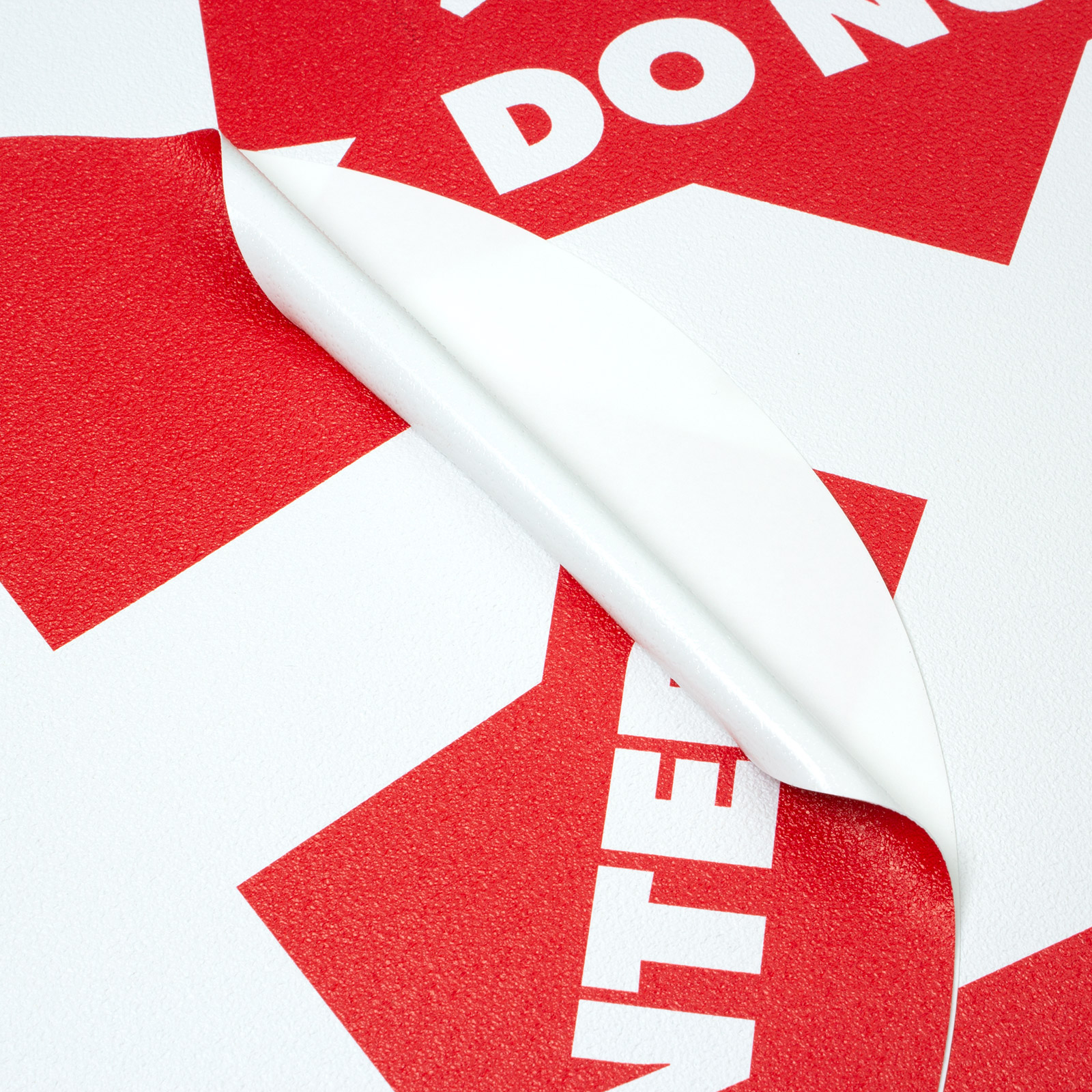 Do Not Enter Floor Decal. This floor graphic has a rugged anti-slip texture and features stunning red and white graphics that let people know they should not proceed. Use these floor decals to direct foot traffic to encourage social distancing or simply create an orderly flow through your facility. These custom floor graphics are also good for general purpose when you have areas you do not want the general public to enter.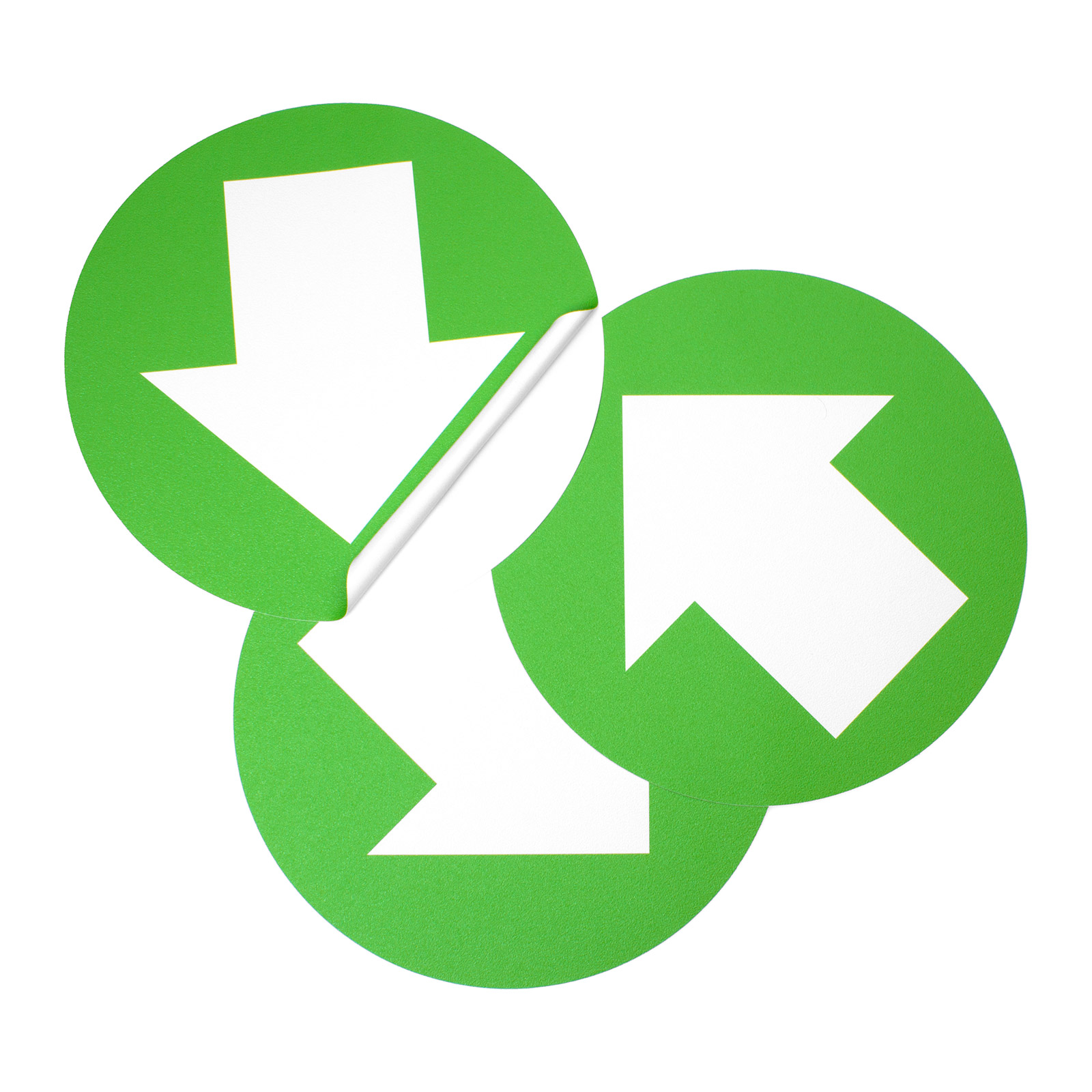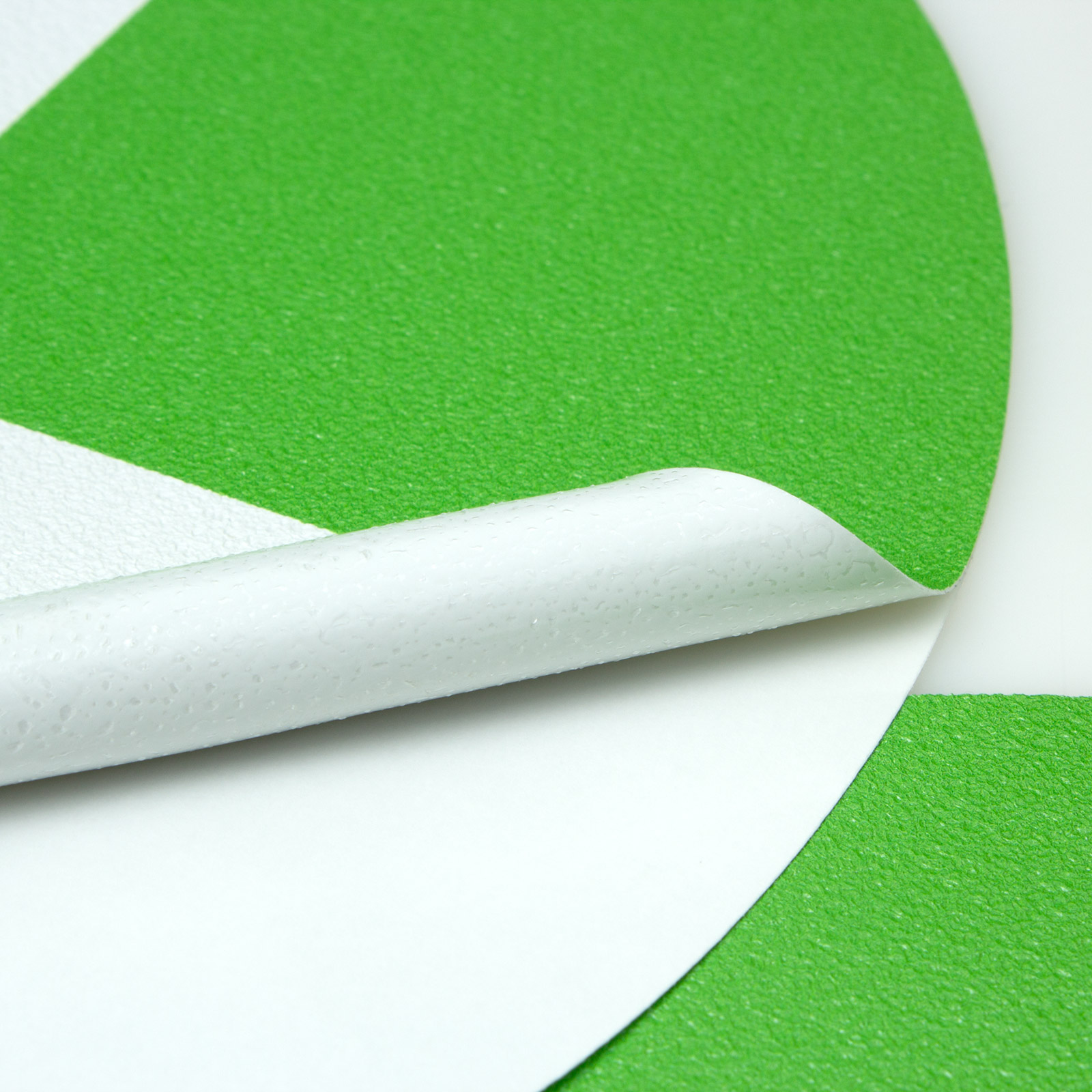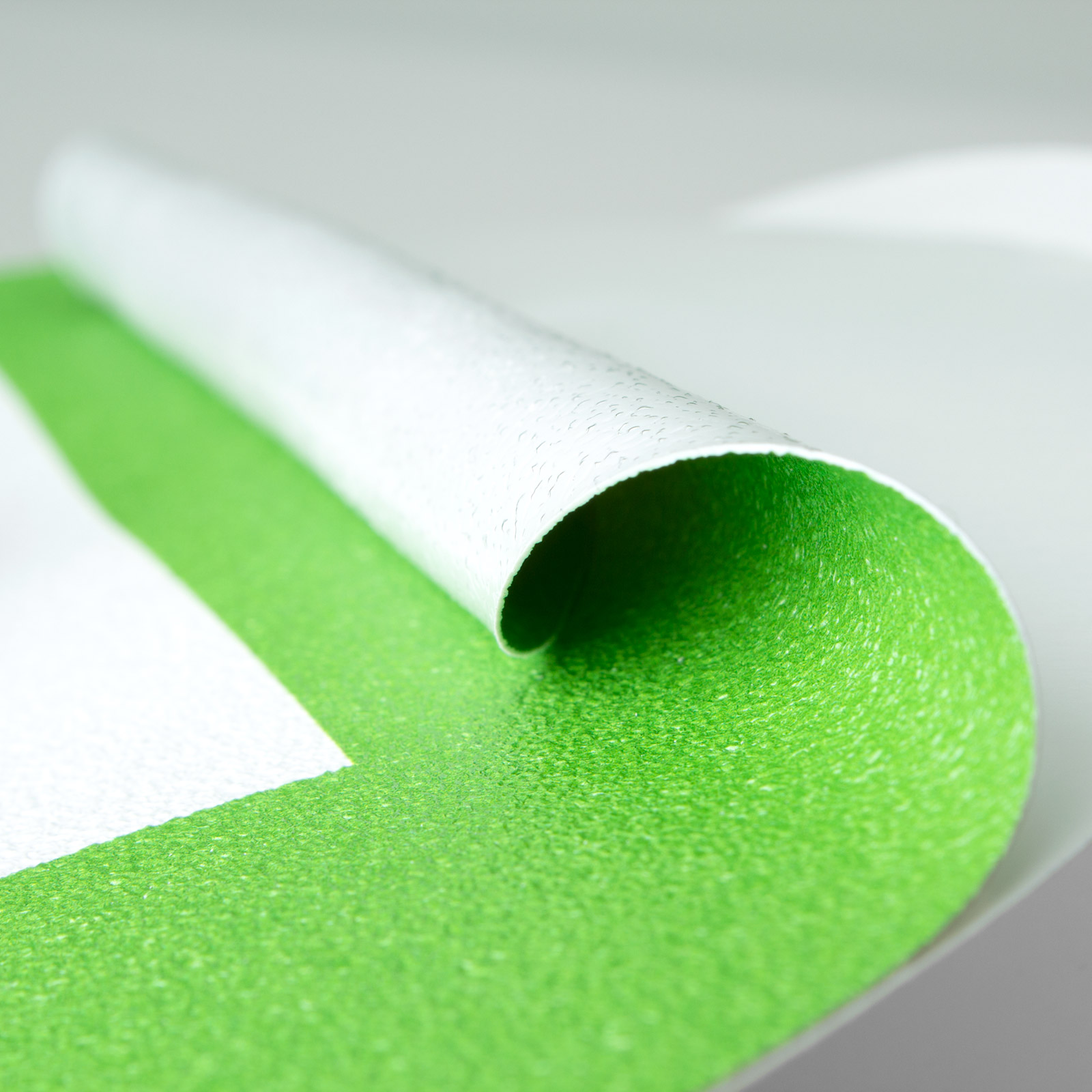 Directional Arrow Floor Decals are used for directing foot traffic in order to encourage social distancing, but they have a million uses! This omni-directional arrow design can be used to point anyone anywhere!
Protest Buttons
In light of recent events, we have seen an increase in orders of protest buttons. Our high quality protest buttons are made in USA and feature your choice of original gloss or soft touch matte finish.
Peaceful protests and activism has always been associated with custom buttons and we find that buttons are a great canvas to get your campaign for social change noticed. Others who share your goals can identify themselves with protest buttons that feature a unique or striking graphic design.
Design your own protest buttons in our free and easy tool and get an instant digital proof to approve before you order. Our high-quality pin-back buttons will help you spread the word about your campaign.
Every effective political action requires concise messaging and protest buttons by Pure Buttons can be a valuable part of your grass roots activism.
We also offer a gallery of campaign button designs that are free to customize. All of the colors and fonts can be edited when you choose one of these professional button designs. You can also easily drop in your logo, artwork or photos. Alter these free designs in any way to produce a high quality protest button online fast.
Call 800-710-2030