Welcome to our PureButtons News category! This is Page 1 of 30 of PureButtons News related content. Below you will find articles, posts, coupons or samples featuring PureButtons News. To see our latest posts, visit Blog Home.
We are excited to announce that we will soon be replacing our service review and product reviews with verified reviews managed by Trustpilot.
Trustpilot is a verified reviews service that contacts our real customers to share their experiences, good or bad, and publish them in an open and unbiased way. We will no longer have an open reviews form that anyone can access. Reviews will only be allowed by verified customers, similar to the "verified purchase" tag you'll often see on reviews on Amazon.com and other online retailers.
We hope these verified Pure Buttons Reviews show you the quality, excellent customer service, and speed that we've perfected over the years.
Take a look at some of our latest Verified Pure Buttons Reviews:
Last Modified: February 4th, 2023
If you've never given our custom acrylic keychains a shot, now is your chance! We offer two shapes of custom keychains: round keychains and rectangle keychains.
Both shapes can be designed online in our easy and free tool. Simply add your favorite photo or artwork, logo or custom text and generate an instant digital proof.
Our keychains are made of high quality crystal clear acrylic plastic and feature a chromed metal keyring. You can choose to have matching sides or two unique designs at no additional cost.
Use coupon code KEYCHAIN20 to take 20% OFF any order of custom keychains for a limited time.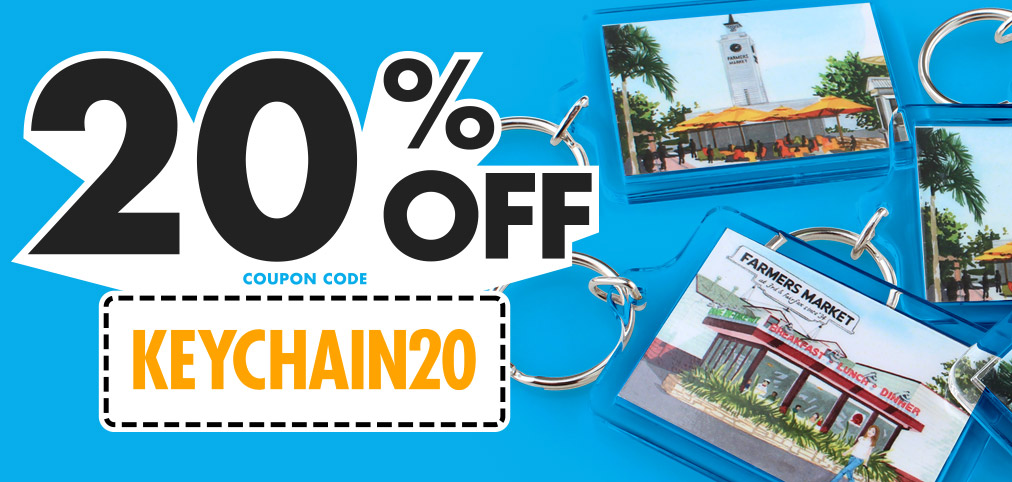 Last Modified: November 8th, 2022
The leaves are falling, the air is chilling, and ornament season is upon us! That's why this week you can take 15% OFF any order of personalized ornaments with code ORNAMENT15
Our custom Christmas ornaments can be personalized online with your favorite photo, logo or graphics. Get an instant digital proof when you design ornaments online!
There's no minimum order, but you can enjoy huge bulk discounts on all of our custom products, including ornaments.
If you're looking to create Christmas photo gifts this season, we have a gallery of free to use templates that will help you create a memorable design. Choose from any of our creative design templates, add your photo and personalize the text. In minutes you'll create a beautiful gift-worthy design featuring your favorite photo! It's free to try!
Use coupon code ORNAMENT15 for 15% off custom ornaments.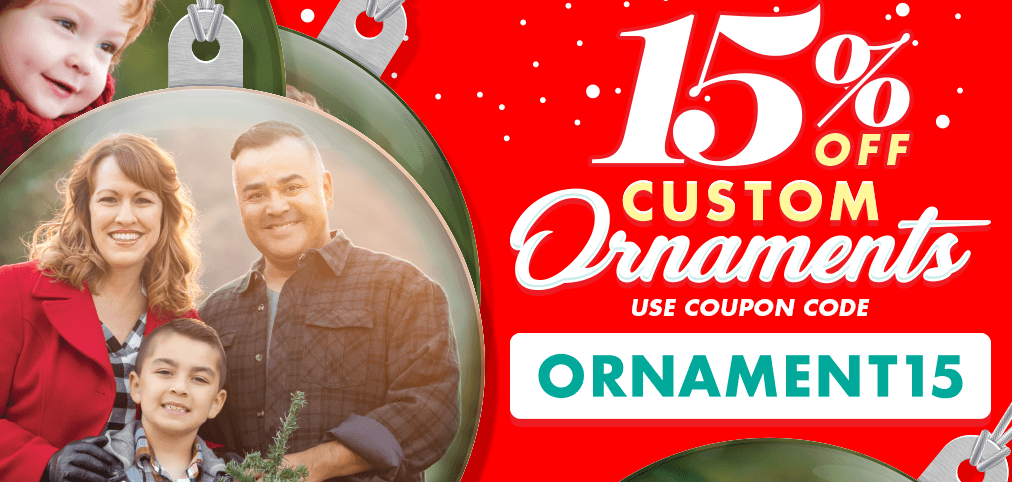 Last Modified: October 17th, 2022
We're super excited to announce our new headquarters in Brunswick, Ohio! We are currently finishing up a move a few miles north of our old location in Medina. If you're a local customer who picks up orders at our facility, please make a note that our new address is:
Pure Buttons
2991 Interstate Parkway
Brunswick, OH 44212
This new headquarters facility has more square footage which will allow us to produce even more custom buttons than ever before! We'll also have room to branch out, develop new products and finishes too.
In the coming months we'll share more and more behind the scenes content from the new facility. We've got a lot planned so stay tuned to our blog and social media accounts!
We're making this move with our sister company StandOut Stickers, so if you're also a local customer there, please make note of the address change. Thanks!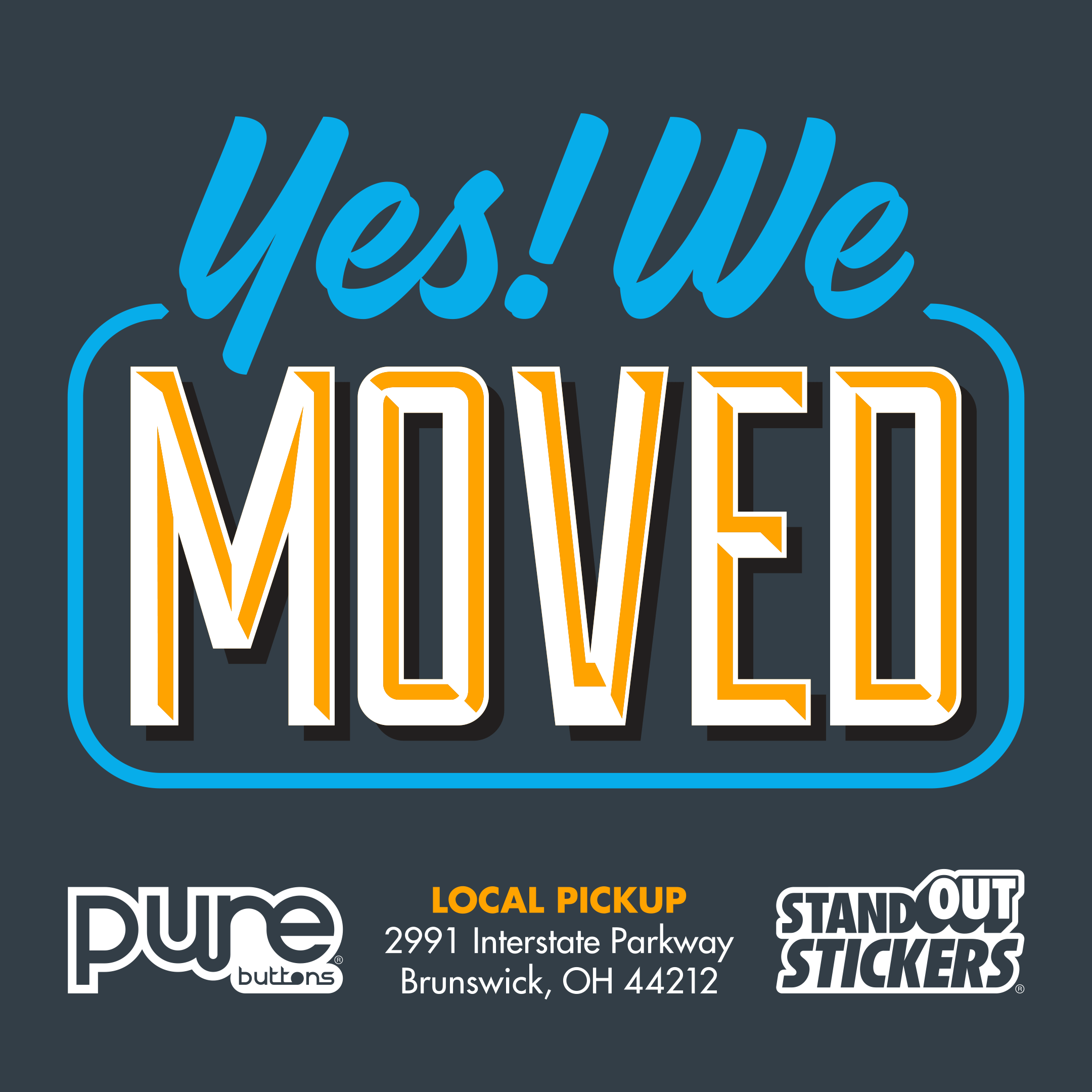 Last Modified: August 2nd, 2022
As fans of music we're always looking for new artists and live performances. We love youtube music channels like NPR Tiny Desk, Daytrotter and Jam in the Van. We recently got together with Jam in the Van to produce some official merchandise for their live events! Now moving forward you may spot a Pure Buttons logo in the background of performances.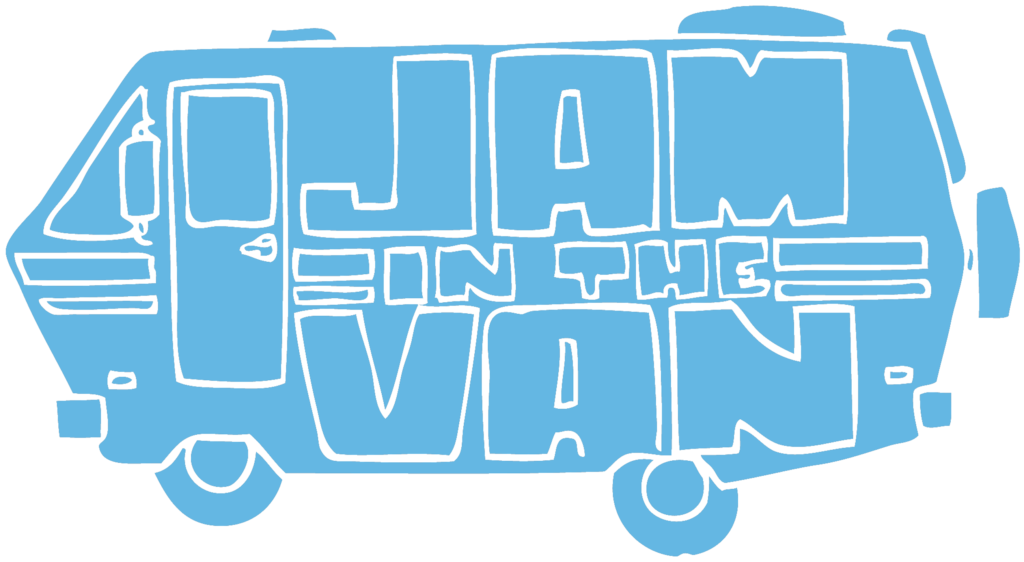 Check out Jam in the Van on Youtube to see what sets them apart.
Jam in the Van is a traveling recording studio. The "van" is actually an RV loaded with recording gear and musical equipment by Orange Amps. The van travels around to music festivals all over the nation and invites musical acts to "jam"! They hit major festivals like SXSW but also hit smaller festivals to give upcoming acts an opportunity to record live performances.
Pure Buttons seemed like a perfect fit to sponsor Jam in the Van. Our custom promotional products are the gold standard for bands and record labels looking for an affordable way to offer custom merchandise to fans. We offer low minimums, fast turnaround and high quality that artists and labels have relied on for over almost two decades! We work with the biggest record labels and bands in the world to produce high quality band merch at the best prices.
We printed a variety of custom buttons for Jam in the Van, packaged in our excellent pop-up button display boxes for retail display at live events. Jam in the Van also chose to print some custom bottle openers that go perfectly with their live music BYOB attitude.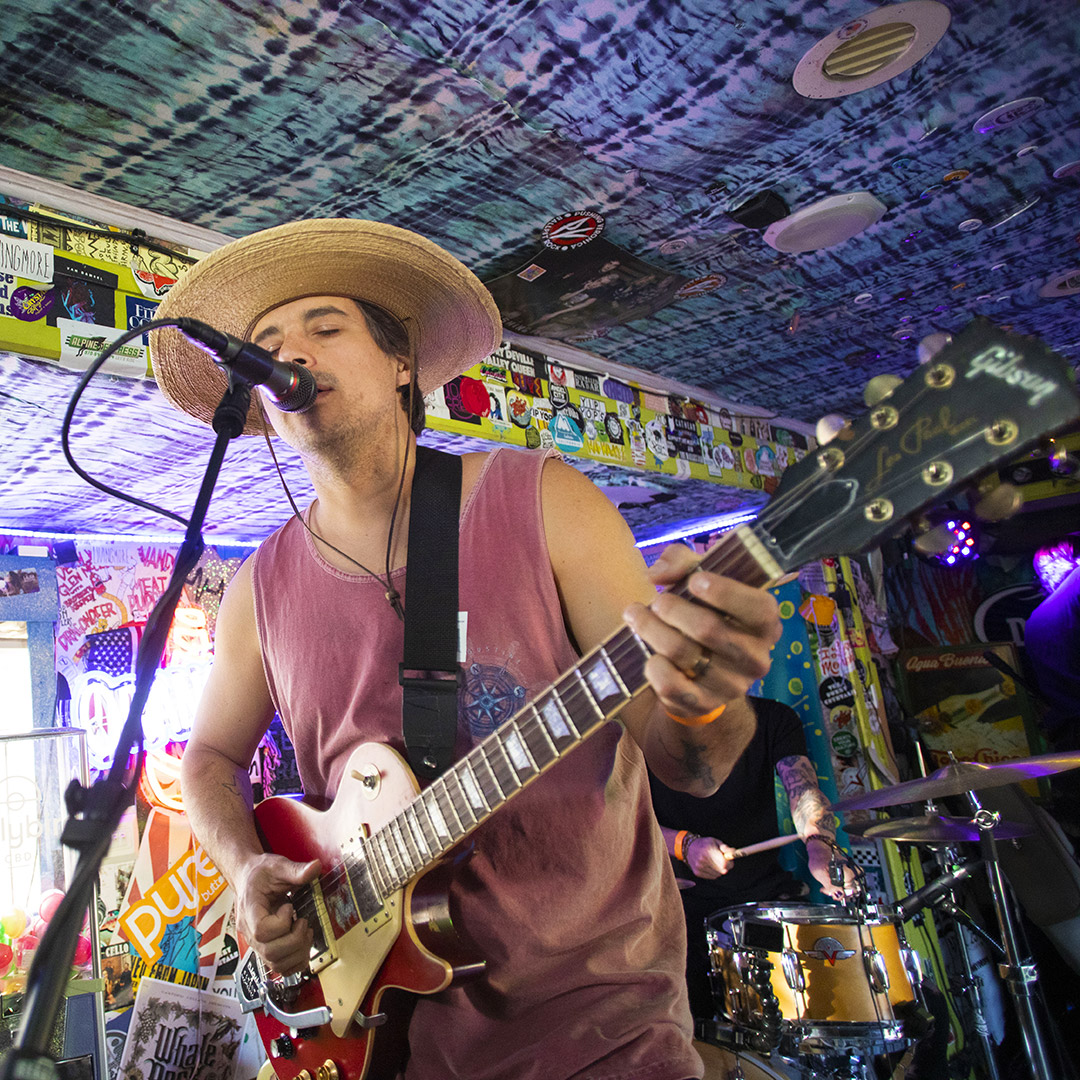 Jam in the Van has a physical location in Los Angeles where they hold regular concerts and comedy shows, and a new facility is under development for Austin, Texas! You could say they're really going places fast!
We have also sponsored Jam in the Van with our custom sticker company StandOut Stickers. We printed custom die cut stickers that Jam in the Van gives out at live events and sells on their website. You can get your own Jam in the Van Logo Sticker at their online store. And you'll find assorted unique sticker designs at live events.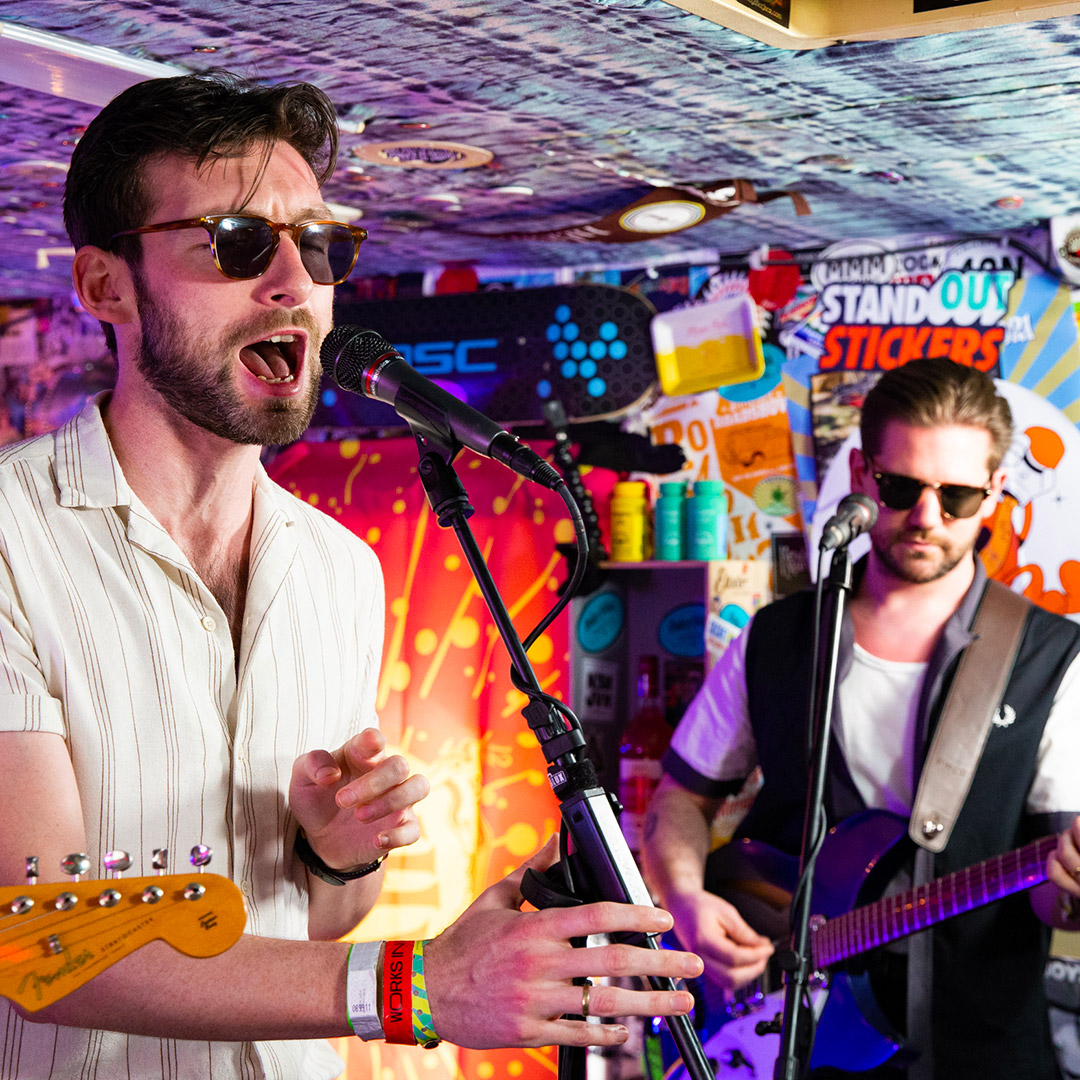 Thanks to Jam in the Van for letting us hitch a ride in the Van!
Last Modified: July 8th, 2022