Welcome to our Custom Stickers category! This is Page 1 of 1 of Custom Stickers related content. Below you will find articles, posts, coupons or samples featuring Custom Stickers. To see our latest posts, visit Blog Home.
Our sister company, StandOut Stickers just announced their first new sticker finish in six years. The new glitter stickers feature a high gloss finish with tons of super fine transparent metallic glitter flake.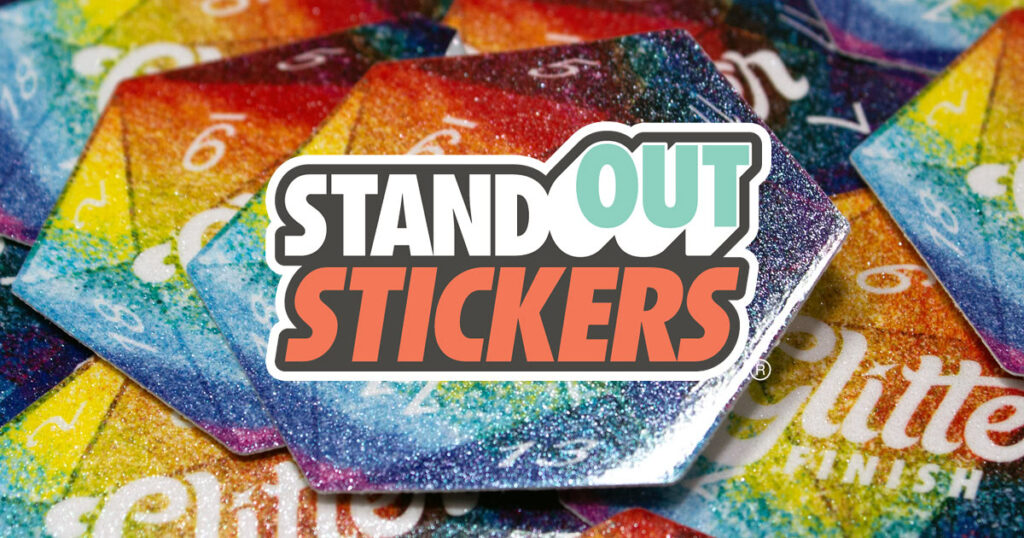 This glitter is more of a semi transparent silver glitter, not rainbow glitter or a hologram glitter effect, but actual glitter flake similar to the kind found in automotive or boat finishes. The sticker material is laminated with this as a top coat which provides extra durability and the glittery shimmer effect!
This now makes three unique sticker finishes that you can choose from when you order custom stickers. The original glossy finish and matte finish are offered at no additional cost. The new glitter sticker finish is offered as a premium upgrade.
You can order glitter stickers of any size or shape. Simply choose the glitter finish option when you're ordering. StandOut Stickers offers bulk discounts on higher quantities and prices are even lower on standard sticker shapes like circle, square, rectangle or oval stickers.
For the rest of this week, Circle Stickers are on sale 20% off with code CIRCLE20 – a great opportunity to check out this new glitter sticker finish at a great price!
Check out some sample photos below and learn more about glitter stickers on the StandOut Stickers website.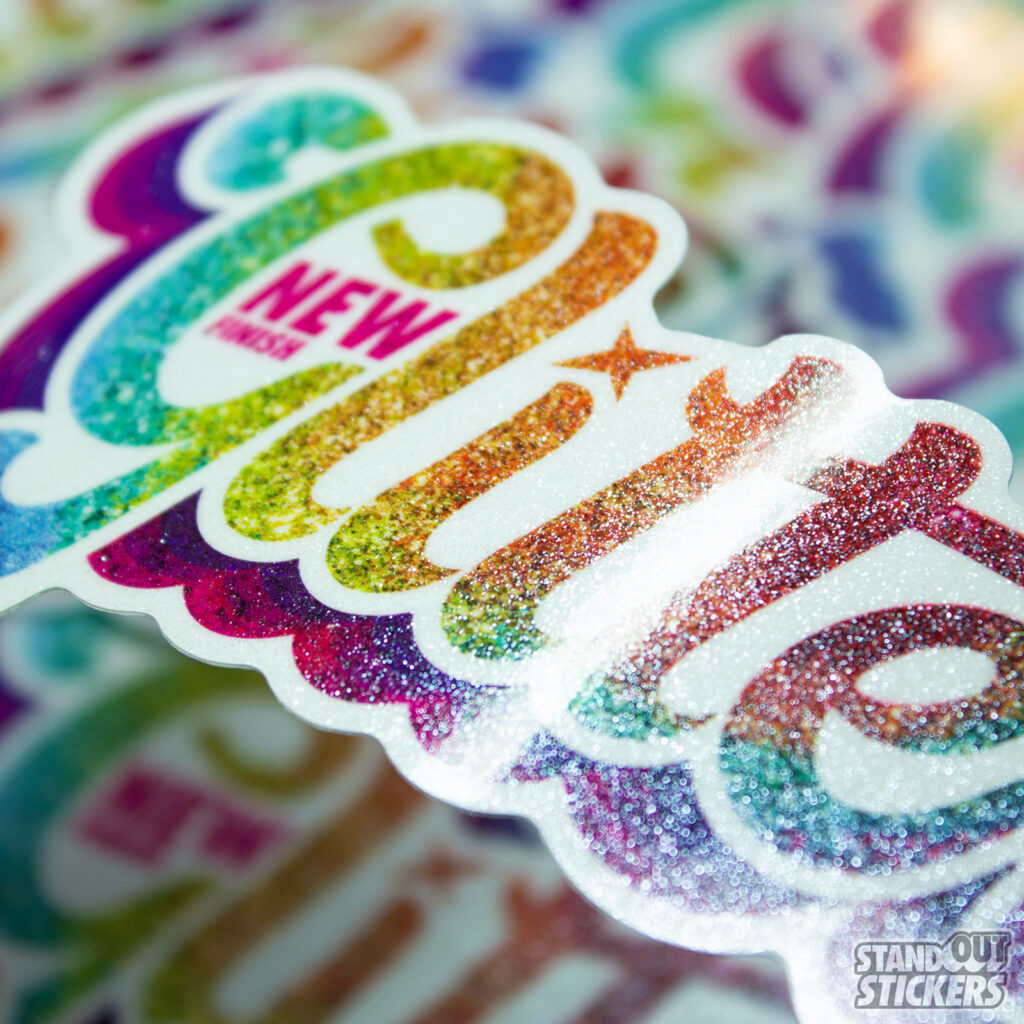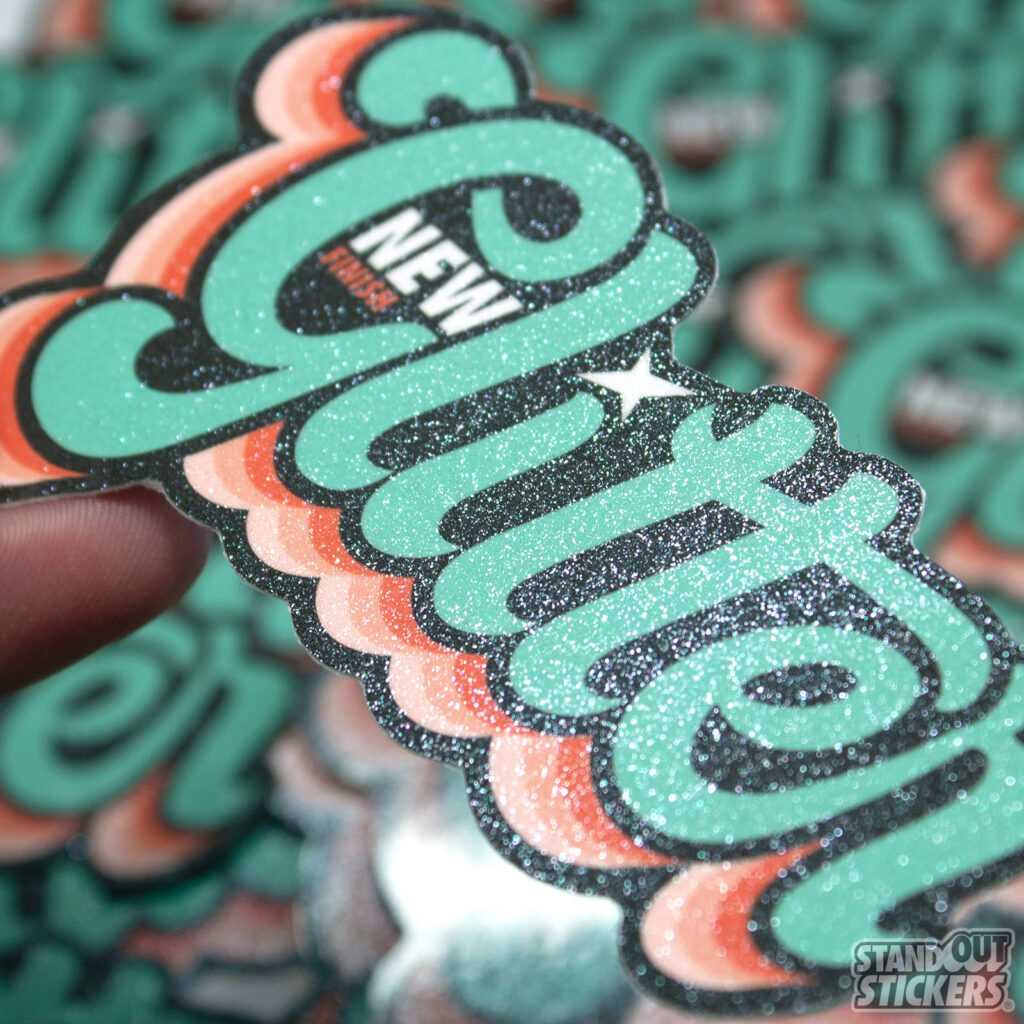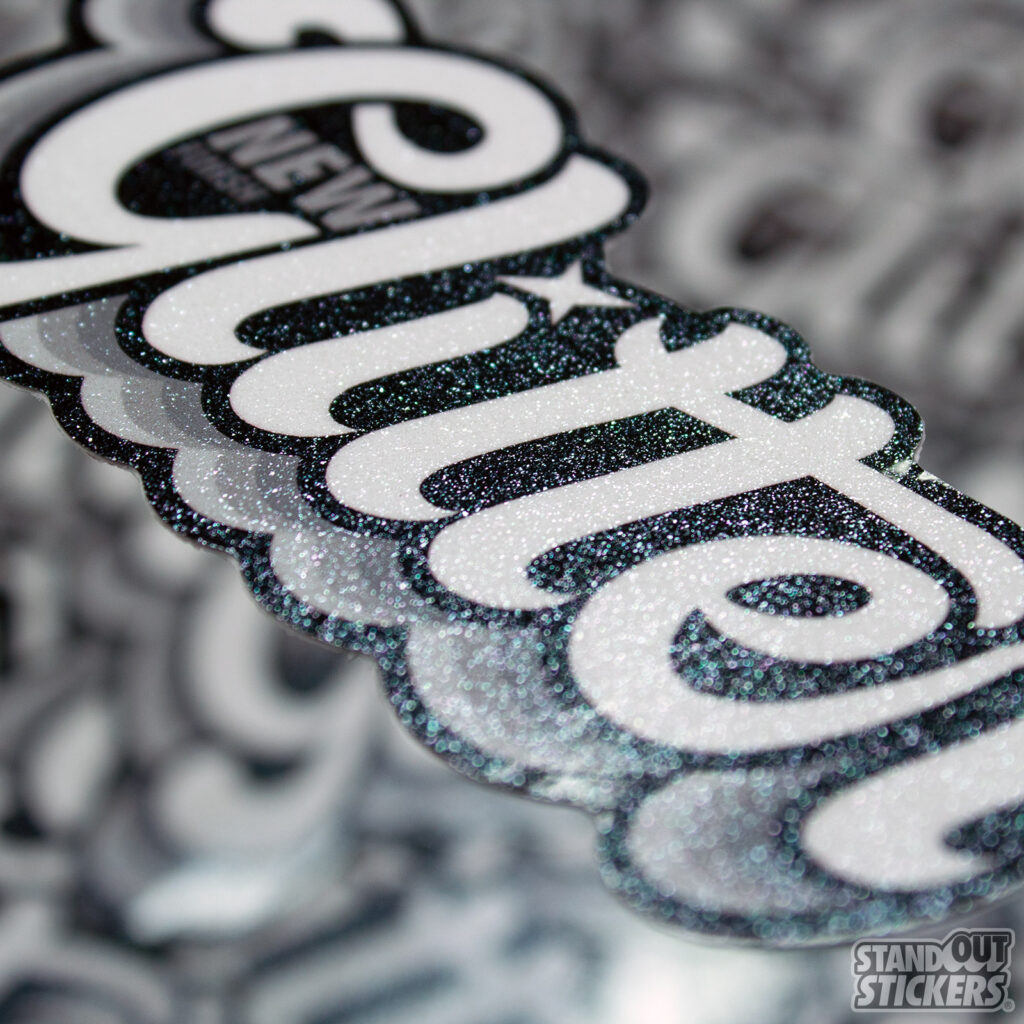 Last Modified: March 3rd, 2021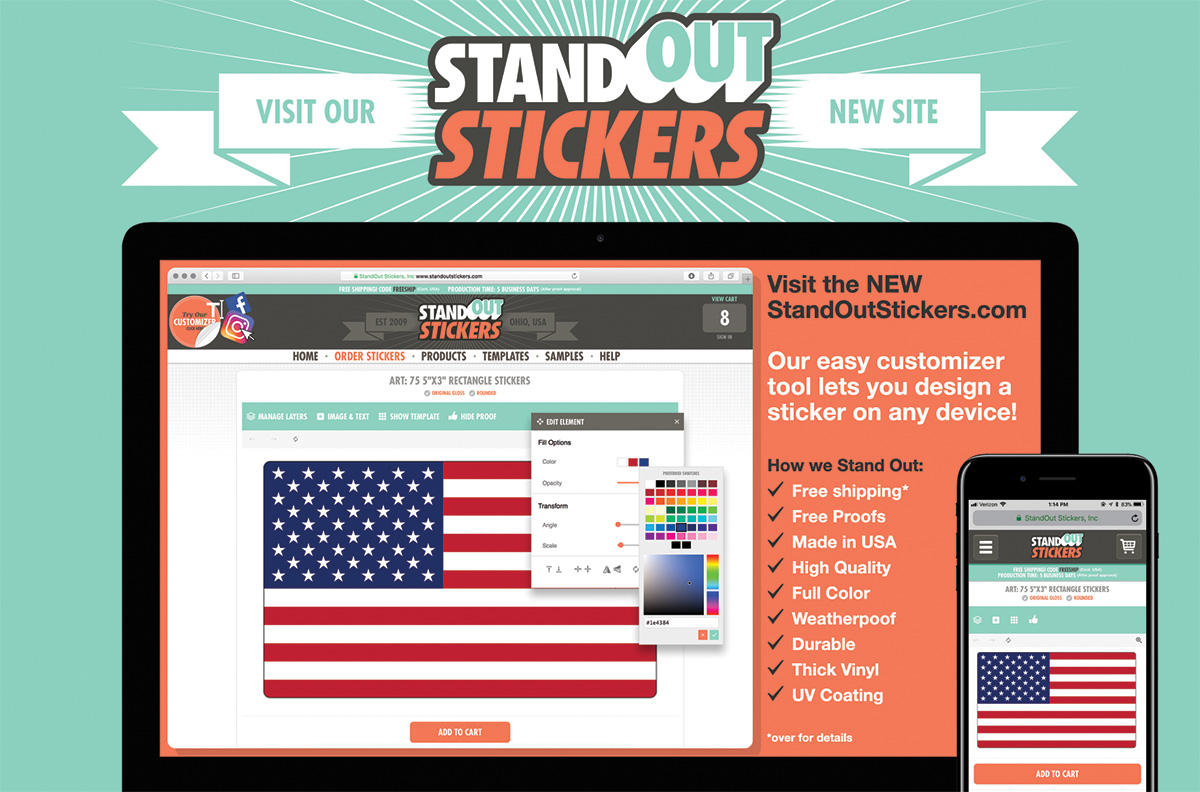 StandOut Stickers is proud to announce a brand new website where you can order custom stickers with ease! Use our new FREE Customizer Tool to design custom stickers in your browser, on any device!
The new StandOutStickers.com gives you the same great online experience as PureButtons.com
✔ Free Shipping (click for details)
✔ Free Proofs
✔ Free Customizer Tool
Just like PureButtons, we offer 15% OFF Reorders with promo code REORDER15
If you're looking for custom stickers, please try our sister company StandOut Stickers. Enjoy the same world-class customer service, attention to detail, and high standards for quality! Our stickers are printed, cut and shipped from the same PureButtons facility in Ohio, USA. StandOut Stickers is committed to American manufacturing!
Visit the NEW StandOutStickers.com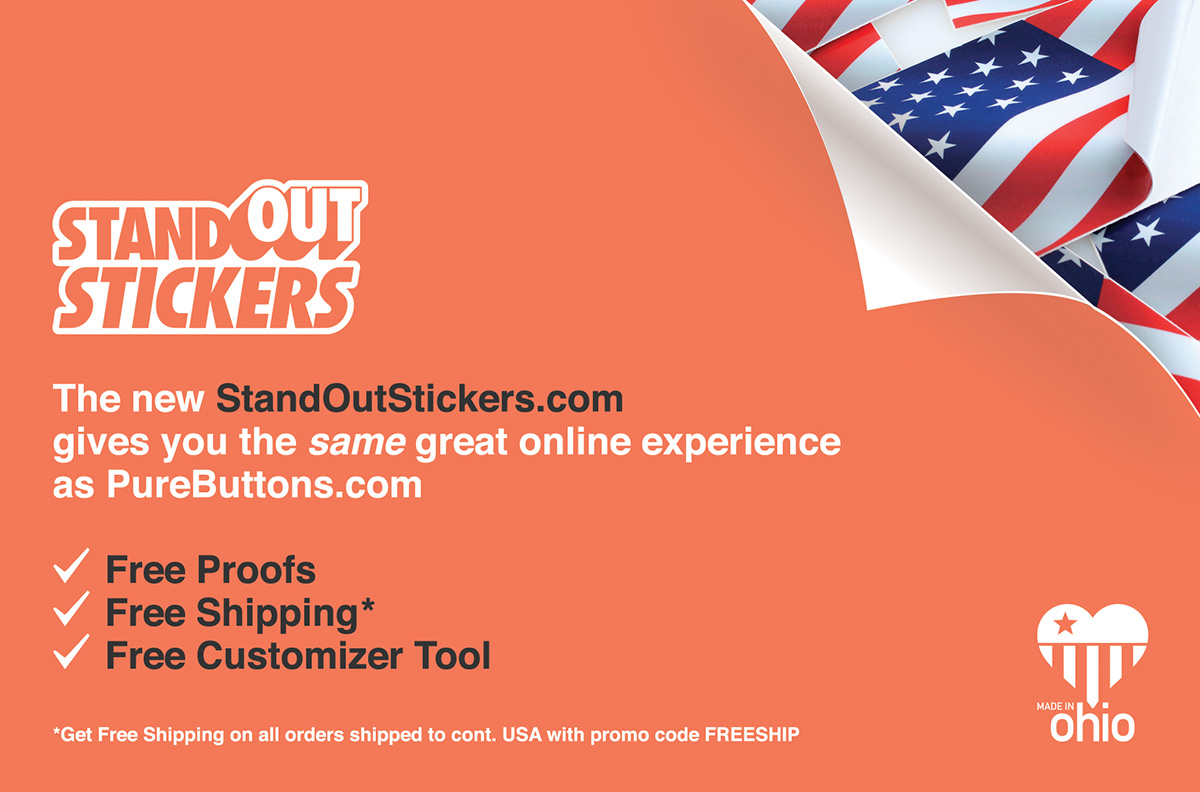 Last Modified: November 22nd, 2017
Our customers love our soft-touch matte finish buttons, so we are proud to announce that StandOut Stickers now offers custom stickers with a matte finish. This matte finish sticker upgrade is available for no additional cost for a limited time. Take a look at the samples below and consider choosing Matte Finish next time you order custom stickers from StandOut Stickers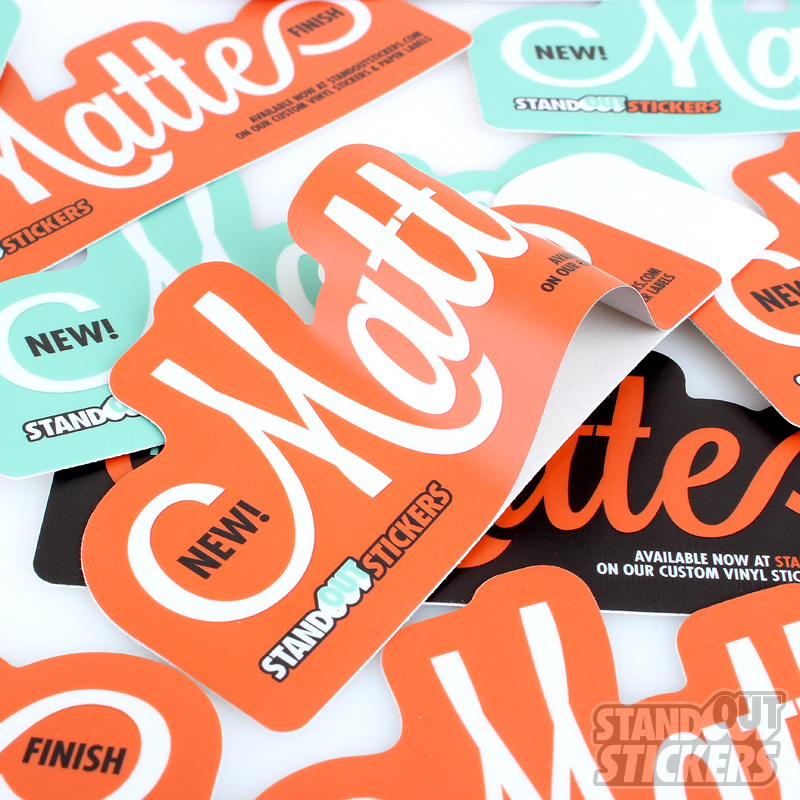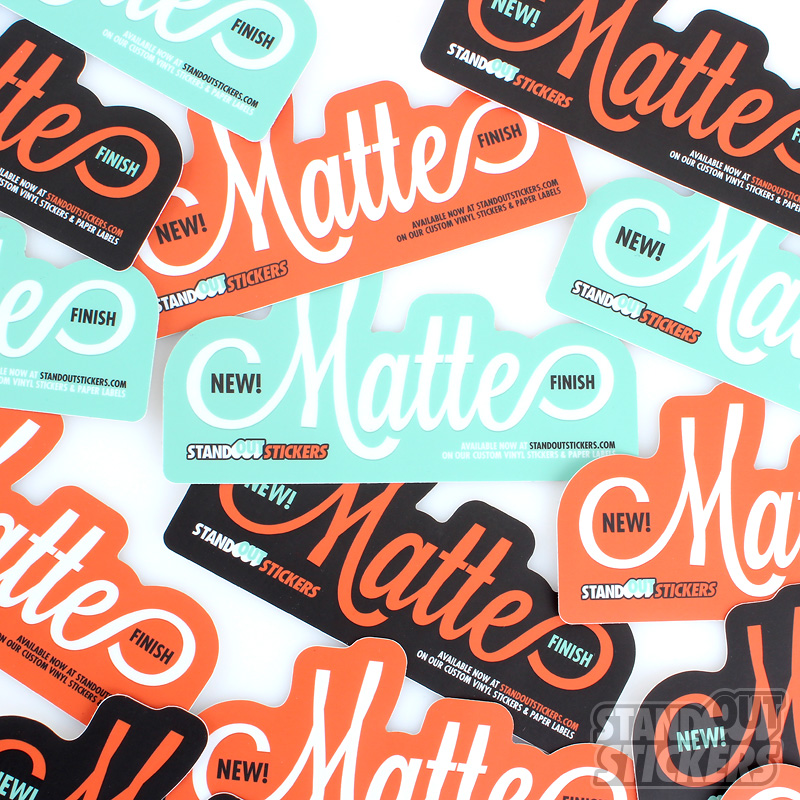 Last Modified: July 29th, 2015
Many of our customers aren't aware that we also have a custom stickers company called StandOut Stickers. Our sticker quality is unmatched, featuring razor sharp print clarity, a high gloss or smooth matte finish option at no additional cost, free shipping with promo code FREESHIP (cont. usa) and best of all, the stickers are made right here in Ohio, USA.
So if you're looking for custom bumper stickers, or sticker sheets, we do it all. We have lower pricing for our circle stickers, square stickers, rectangle stickers and oval stickers. But if you want a custom shape, we also offer affordable, high quality die cut stickers.
All of these stickers are made of durable vinyl, for indoor and outdoor use and last for years. Our high gloss or smooth matte finish is UV Resistant and weather resistant, ensuring extended lifespan.
Custom vinyl stickers of all shapes: circle stickers, oval stickers, rectangle stickers, square stickers and die cut stickers are a great way to promote your brand along with our custom buttons and other custom promotional products. So the next time you're looking for stickers, try StandOut Stickers!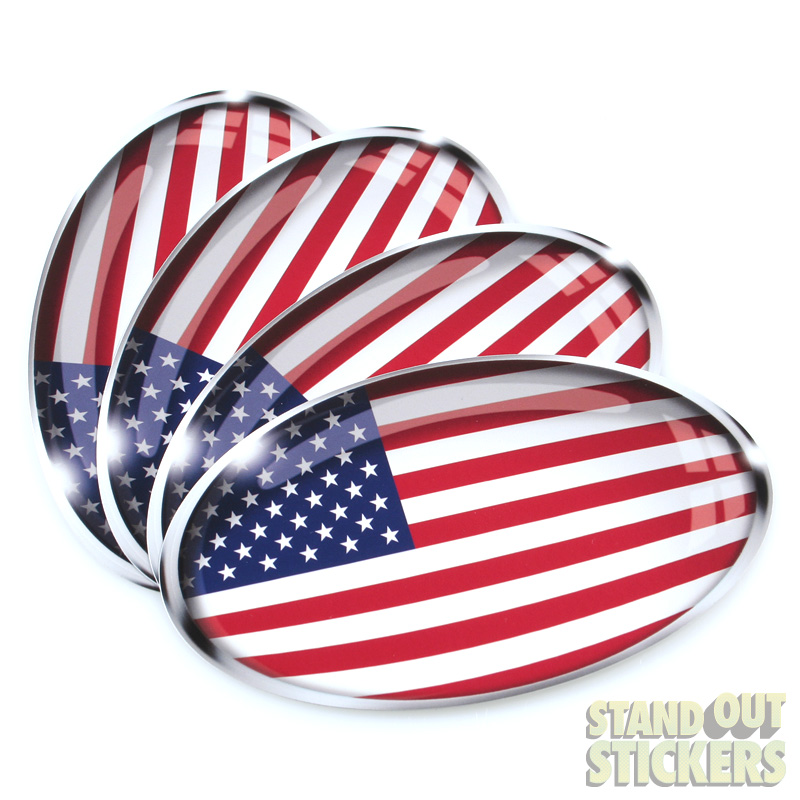 Last Modified: July 3rd, 2015