Personalized Ornaments 25% OFF
Our new and exclusive product: Personalized Ornaments are 25% OFF with code ORNAMENT for a limited time!
Print your favorite photos on custom Christmas ornaments and give them as affordable stocking stuffers. These ornaments also look great when you print your logos and artwork on them!
Choose from one of our pre-made templates in our Christmas Photo Gifts gallery and simply add your photo to create a beautiful custom ornament in minutes!
Order Personalized Ornaments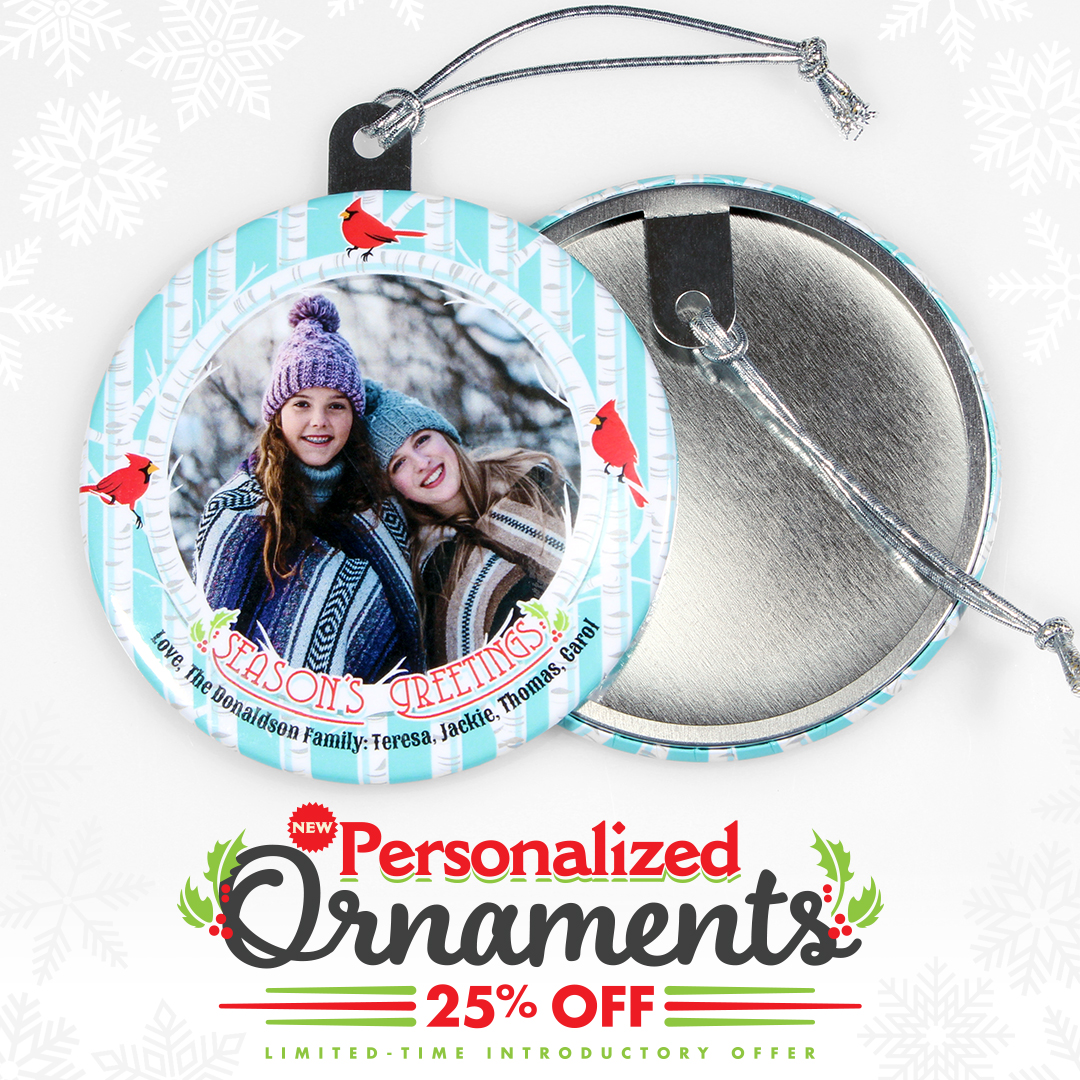 Personalized Ornaments 25% OFF for a limited time!
Our new, patent-pending Ornaments are ready to be customized in our free and easy tool. These long-lasting custom ornaments feature metal construction and are available in Gloss, Matte and Metallic Acetate finish. Try our Free Customizer Tool.
These aren't just Christmas Ornaments! Use them for any kind of promotion by hanging them anywhere, all year long with their metallic elastic cord.
Order Personalized Ornaments and take 25% OFF for a limited time with coupon code ORNAMENT only at PureButtons.com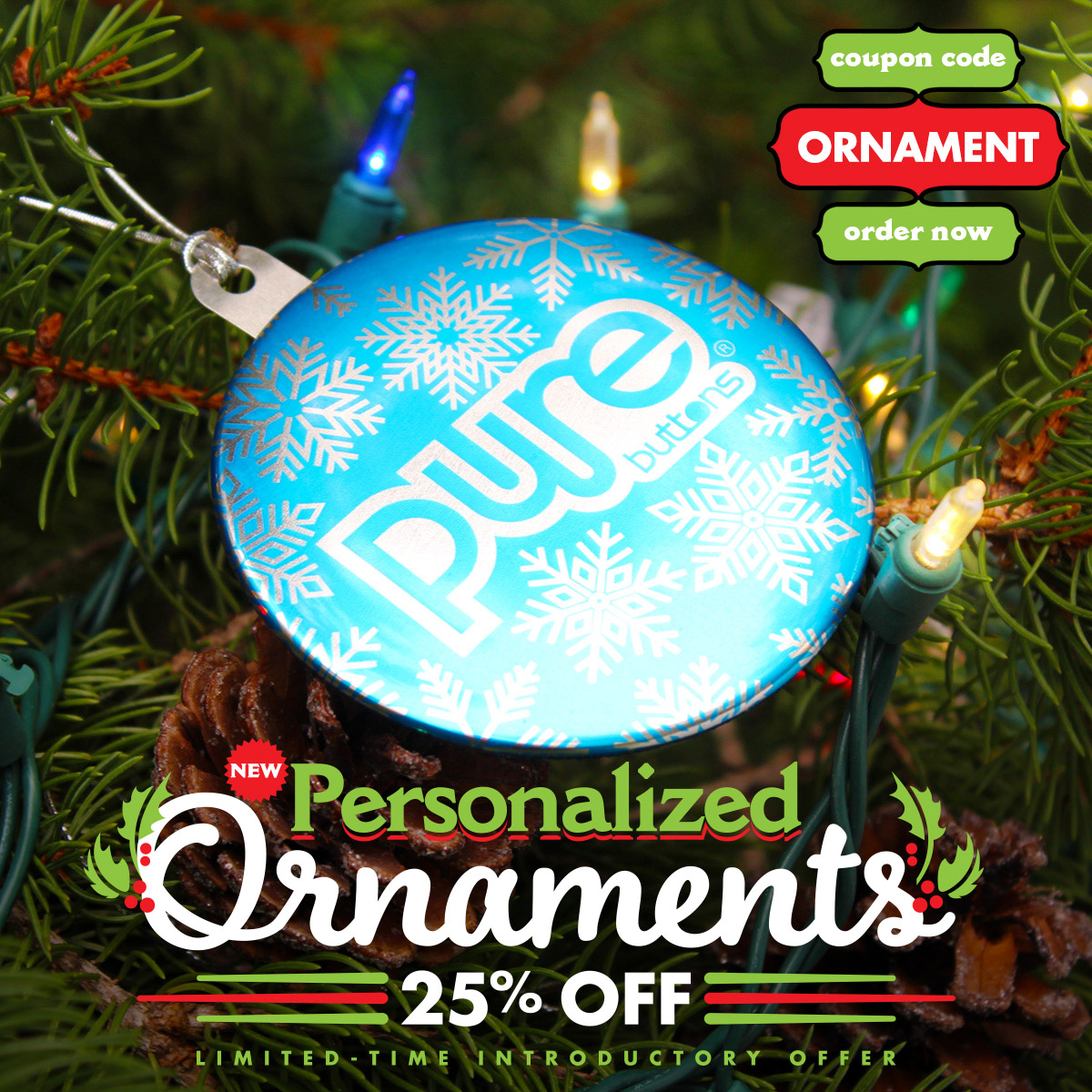 Personalized Ornaments Now Available!
The newest member of our custom promotional products family is our exclusive, patent pending Personalized Ornaments! These round ornaments are 3.5″ wide and are available to customize in our free tool, and with our free Christmas Photo Gifts templates.
Design Custom Christmas Ornaments in minutes, easily and affordably with our new personalized ornaments.
These custom ornaments aren't just for Christmas! Hang ornaments anywhere using the included metallic elastic loop. Print your company logo on our personalized ornaments and hang them around the office. Print your favorite photos on these personalized ornaments to decorate your home with unique photo gifts all year round!
The options are endless with personalized ornaments from PureButtons.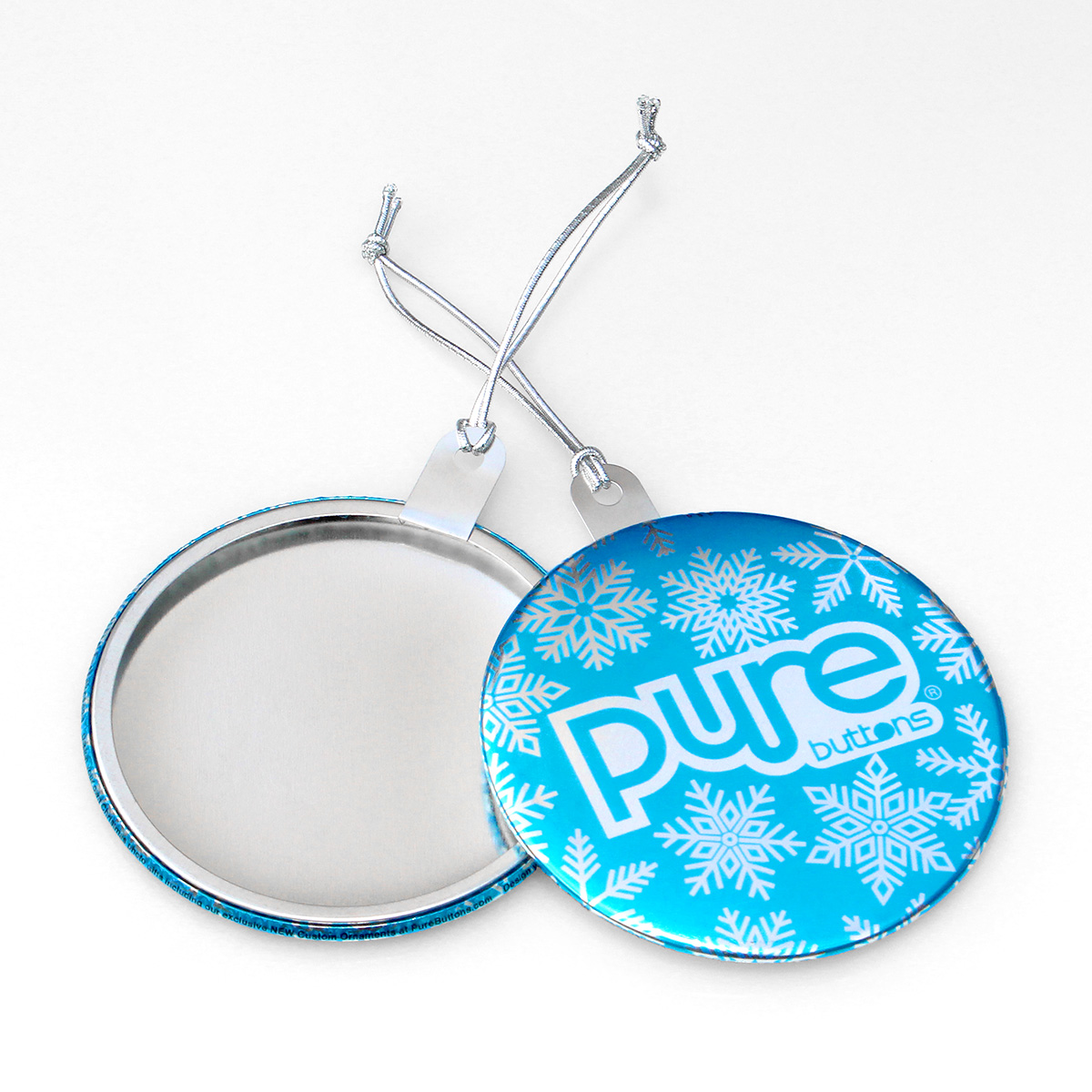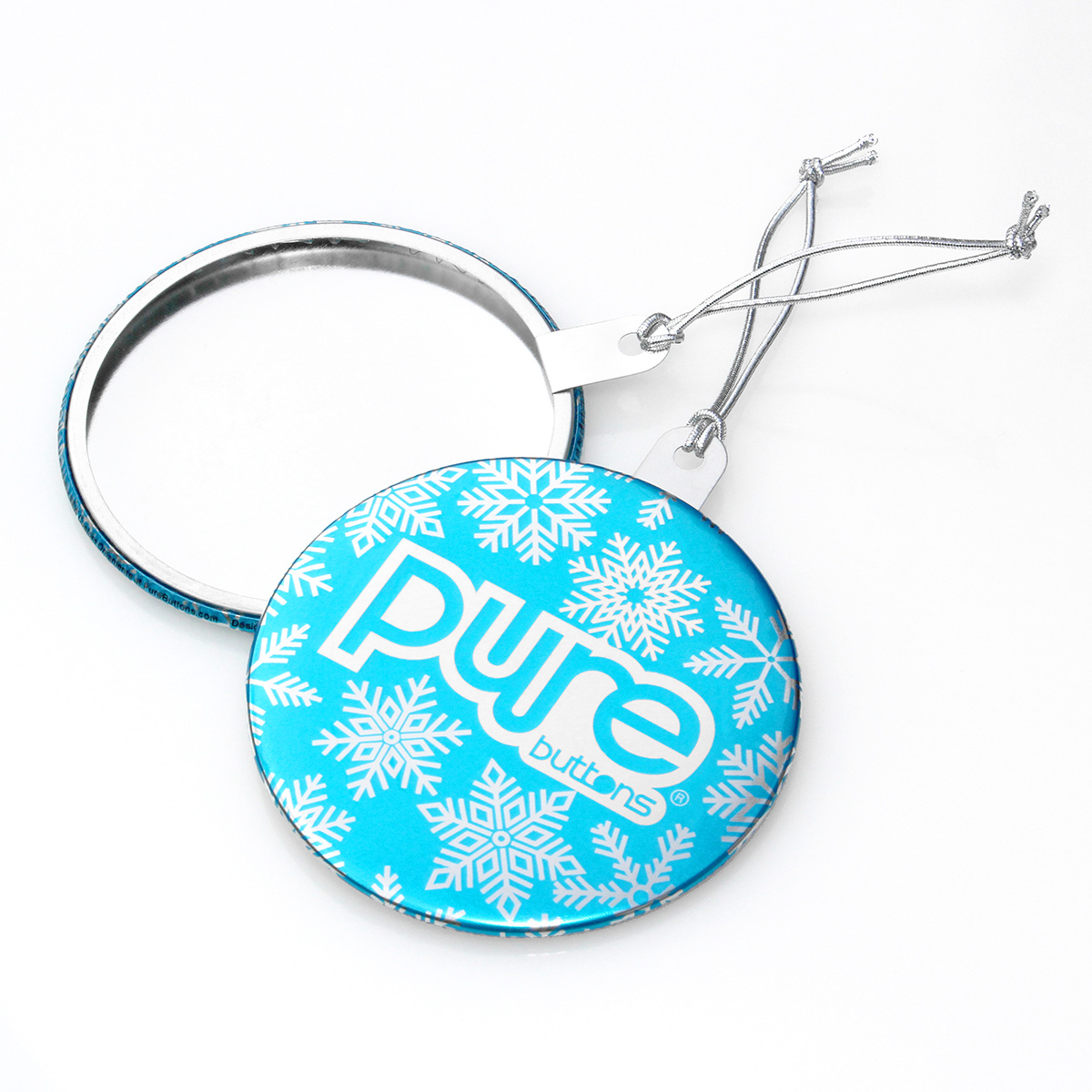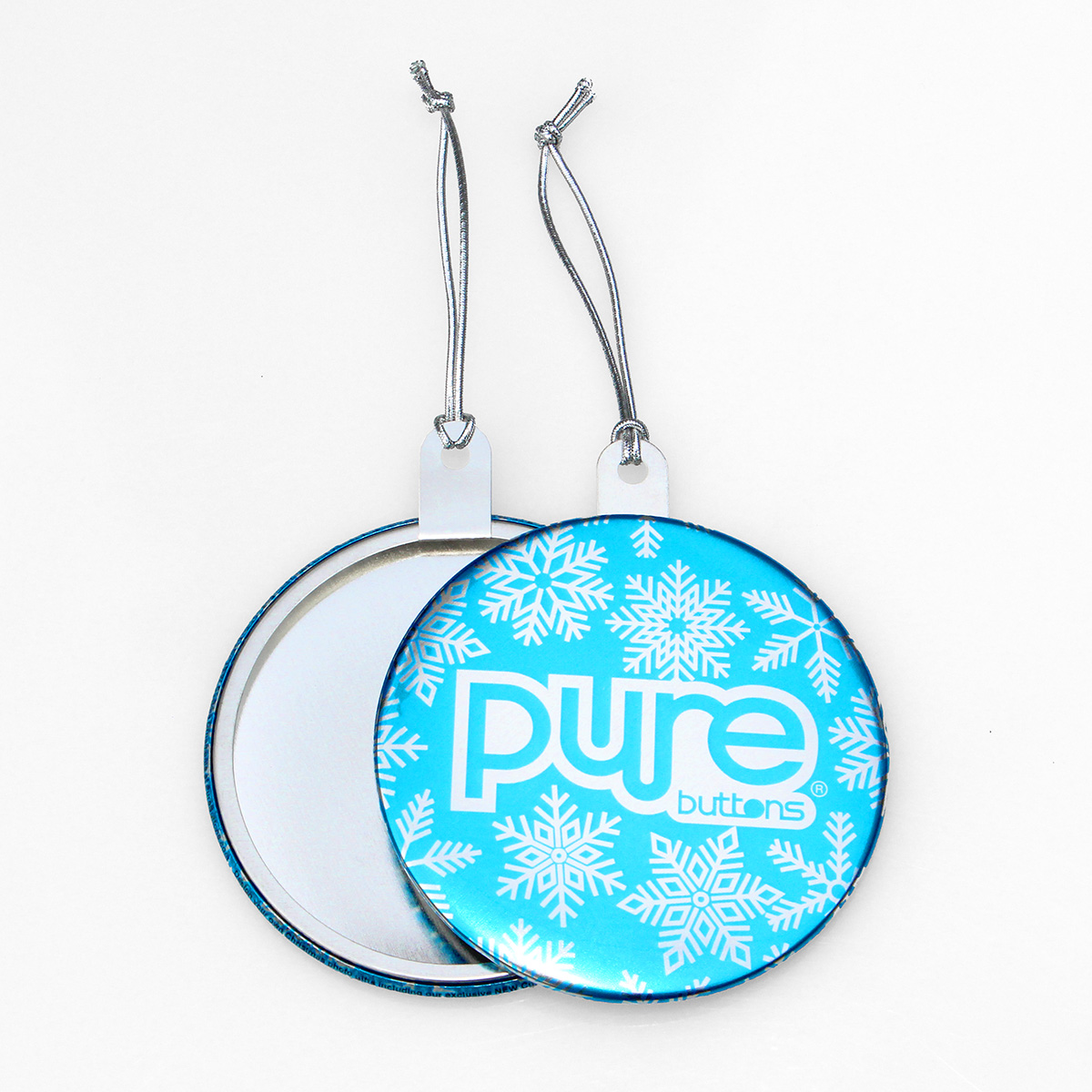 Call 800-710-2030