When you have something in mind and don't see it offered on our site, never hesitate to contact us. We worked with The CSK Group to develop a completely custom button pack, using unique paper stock, and a perforation which transformed the button pack into an information sheet and a bookmark!
These unique double-sided information sheets were handed out as trade show giveaways and the included 1.5″ Round Custom Button accent helped grab attention and interest people in taking the customer's materials!
We created these packs with 2 versions of the button. A yellow robot with a blue heart, and a green robot with a yellow heart.
Have an idea? We're open to suggestions! Let us know how we can help you develop your vision!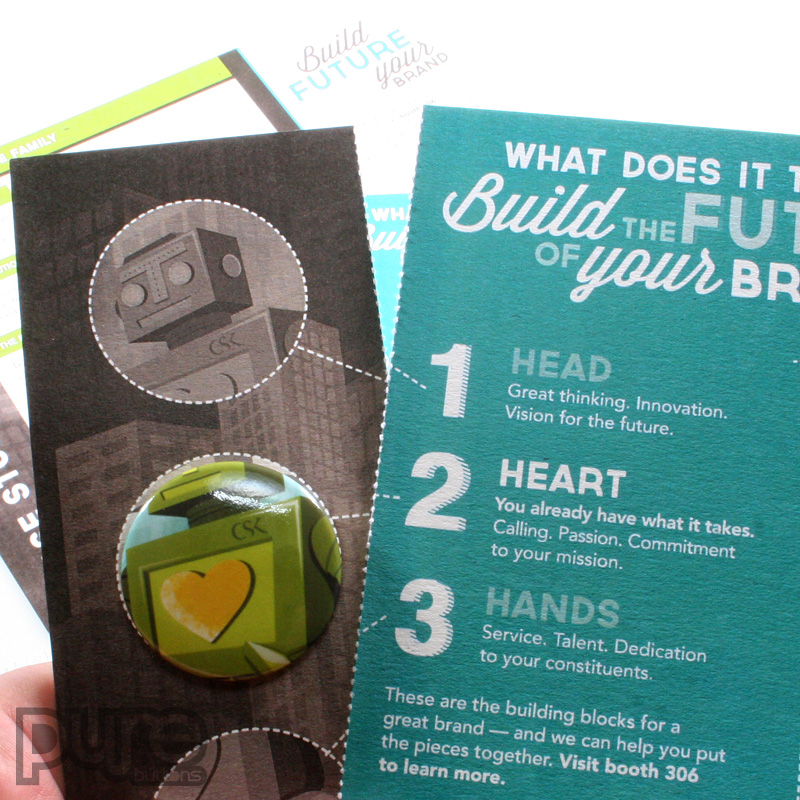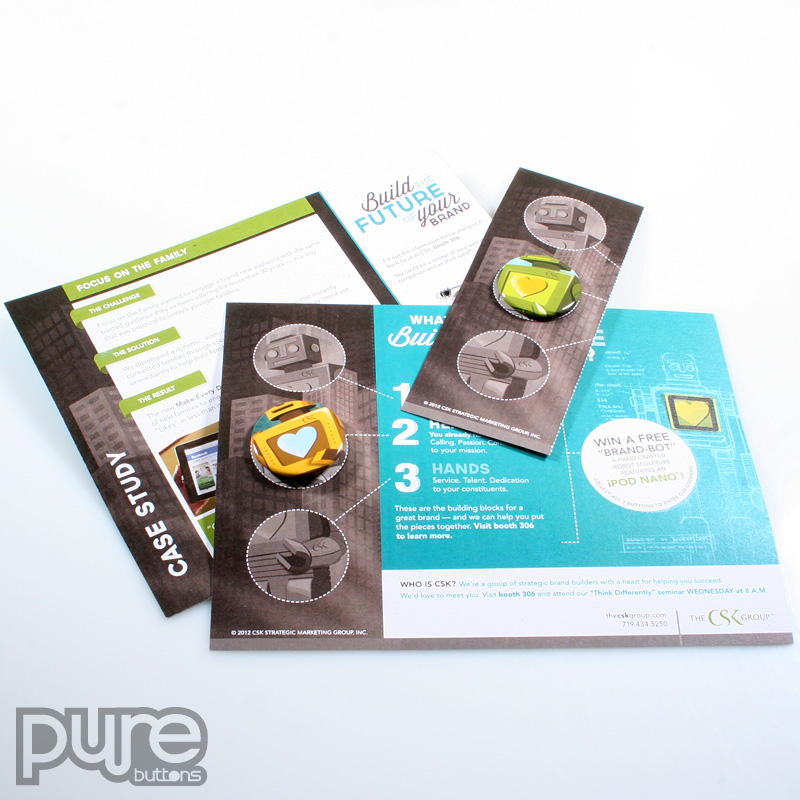 Last Modified: April 22nd, 2012