Mother's Day
Welcome to our Mother's Day category! Below you will find articles, posts, coupons or samples featuring Mother's Day. To see our latest content, visit Home.
New Mother's Day Photo Gift Templates Added
We have just added six new templates to our Mother's Day Photo Gifts gallery. Mother's Day is coming up and your mom or grandma deserves a unique and personalized gift! Just your luck, our personalized mother's day gifts are about the same price as a greeting card.
We offer Mother's Day photo gift templates on all of our 3.5″ products including fridge magnets, ornaments, mirrors, coasters, buttons and more. We also offer these personalized photo gifts on our large 6″ magnetic easel display, a unique product that features both a magnetic back and a pop out easel for table top display.
Our 6″ magnetic easel replaces the framed prints of the past, instead print your family photos on this unique and eye catching format.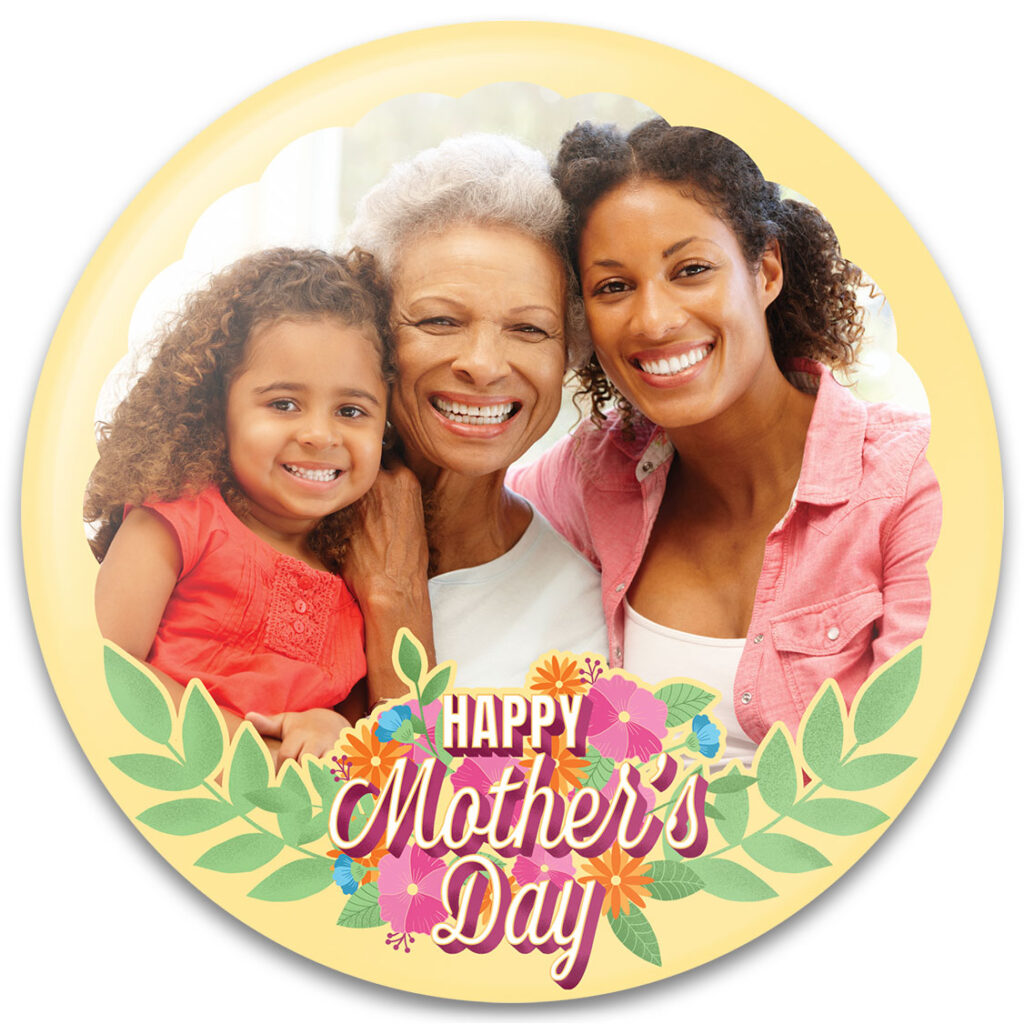 This lovely new design reads "Happy Mother's Day" and has a large scalloped edge photo area. Just drop in your best photo to create a fantastic photo gift for mom in minutes.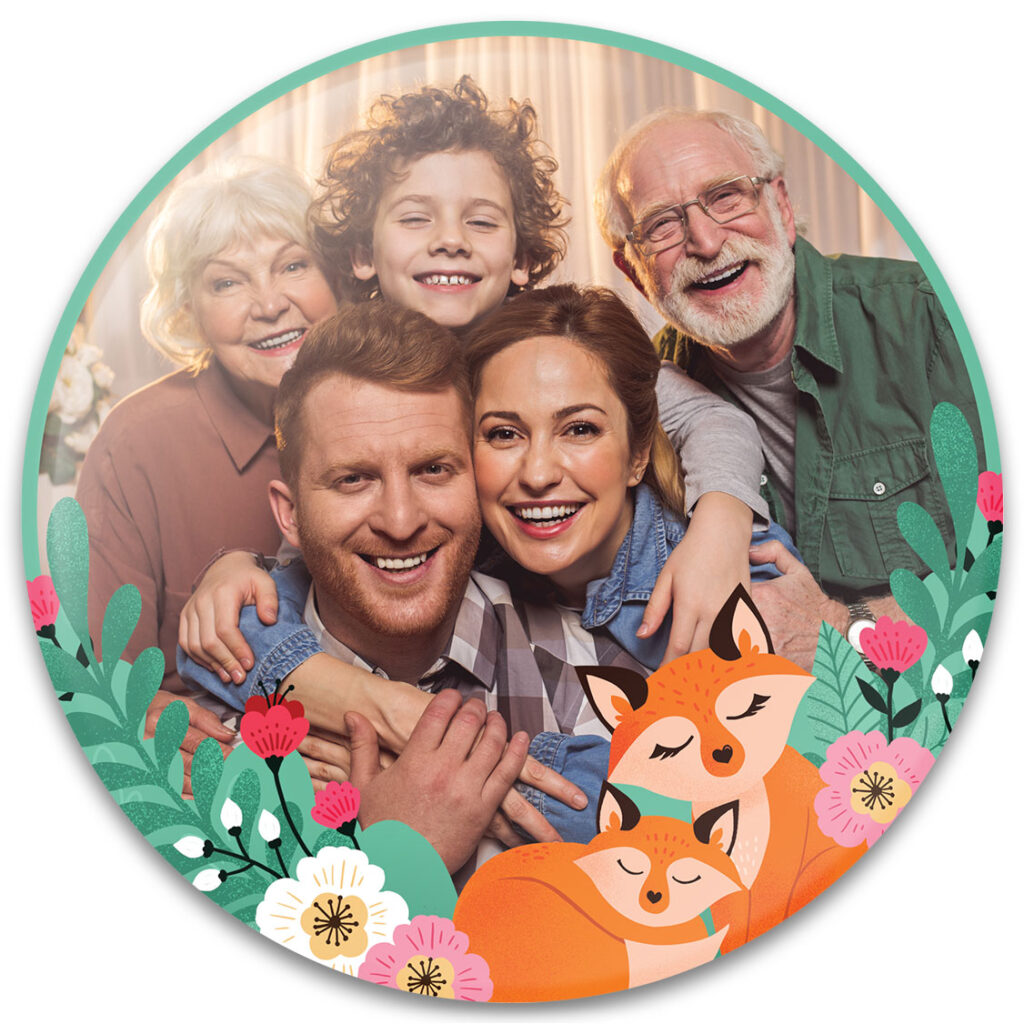 Our Foxy Mama photo gift design is easy to customize with its large photo area. Simply drop in a photo mom will love and approve your instant digital proof! This is a great way to dress up your favorite photos and make it extra special.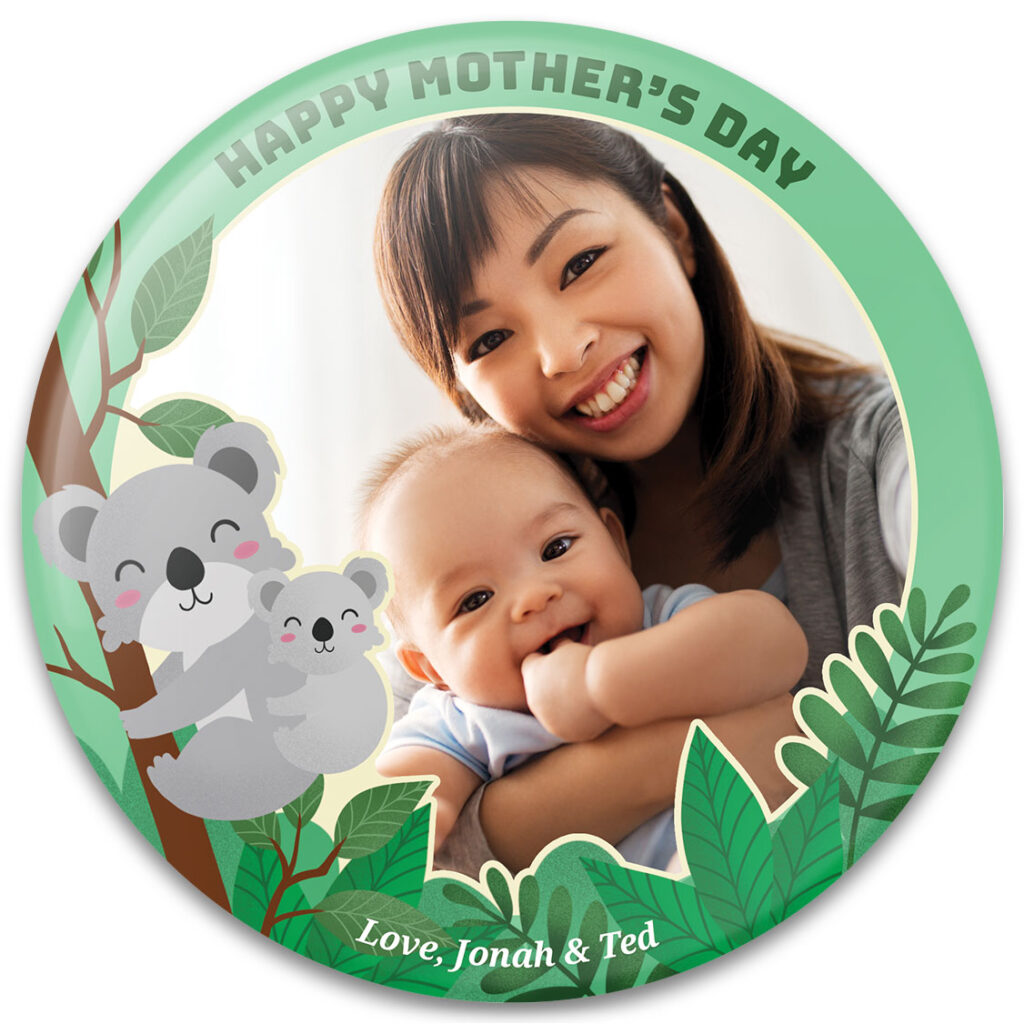 Spend Koalaty Time with mom or grandma and this cute photo gift design featuring two lines of customizable text for a truly unique gift idea!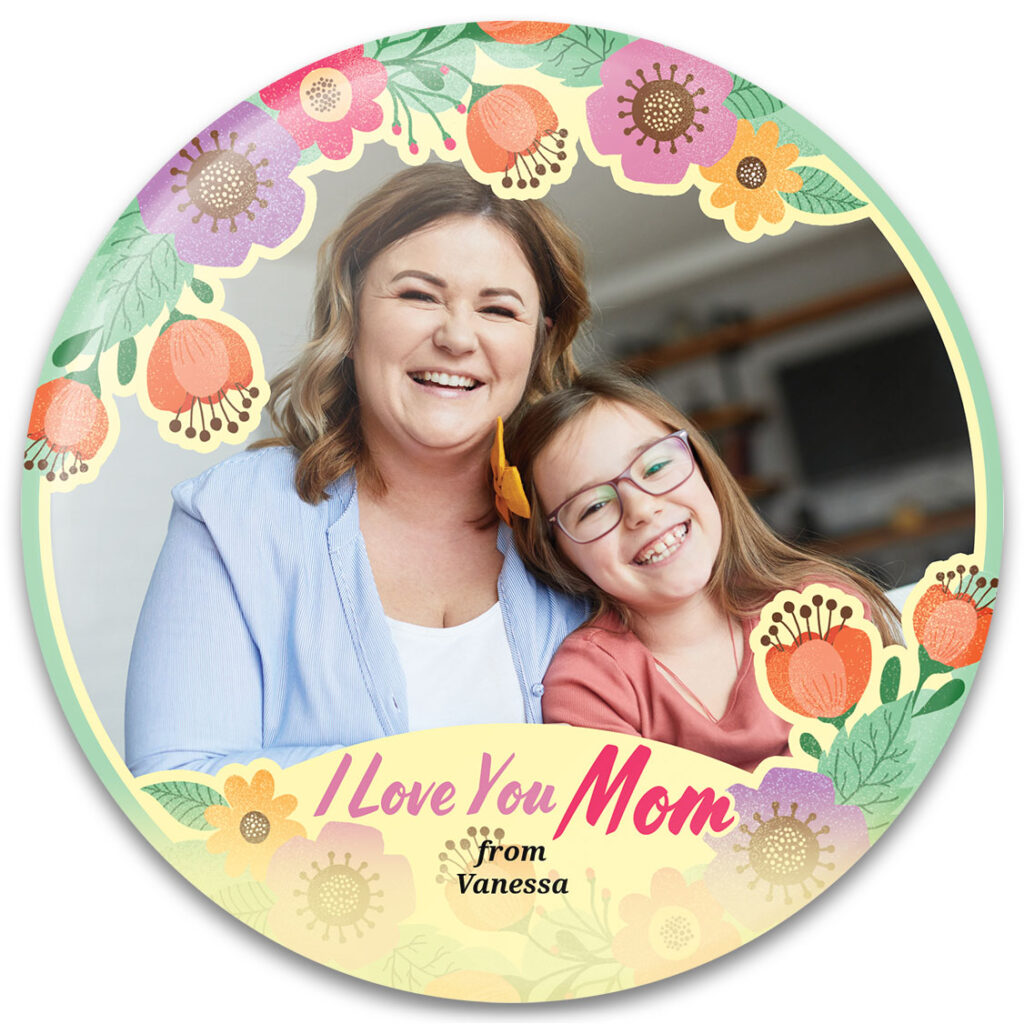 This new Mother's Day Flowers design says "I Love You Mom" and features two lines of customizable text along with a large photo area.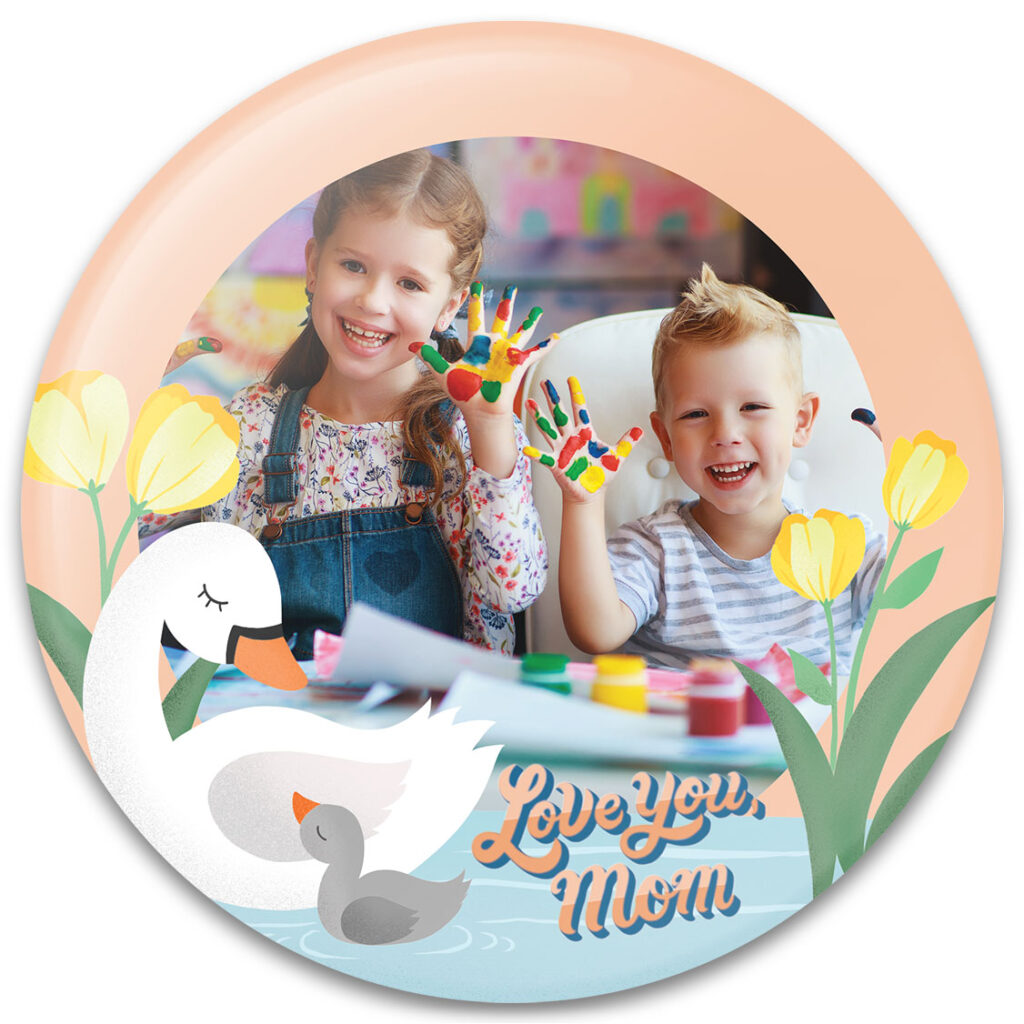 You're not an Ugly Duckling, you're a swan! And your beautiful mother deserves this lovely photo gift design. Add a photo that mom will cherish and create a unique photo gift on any of our 3.5″ products including our very popular custom fridge magnets.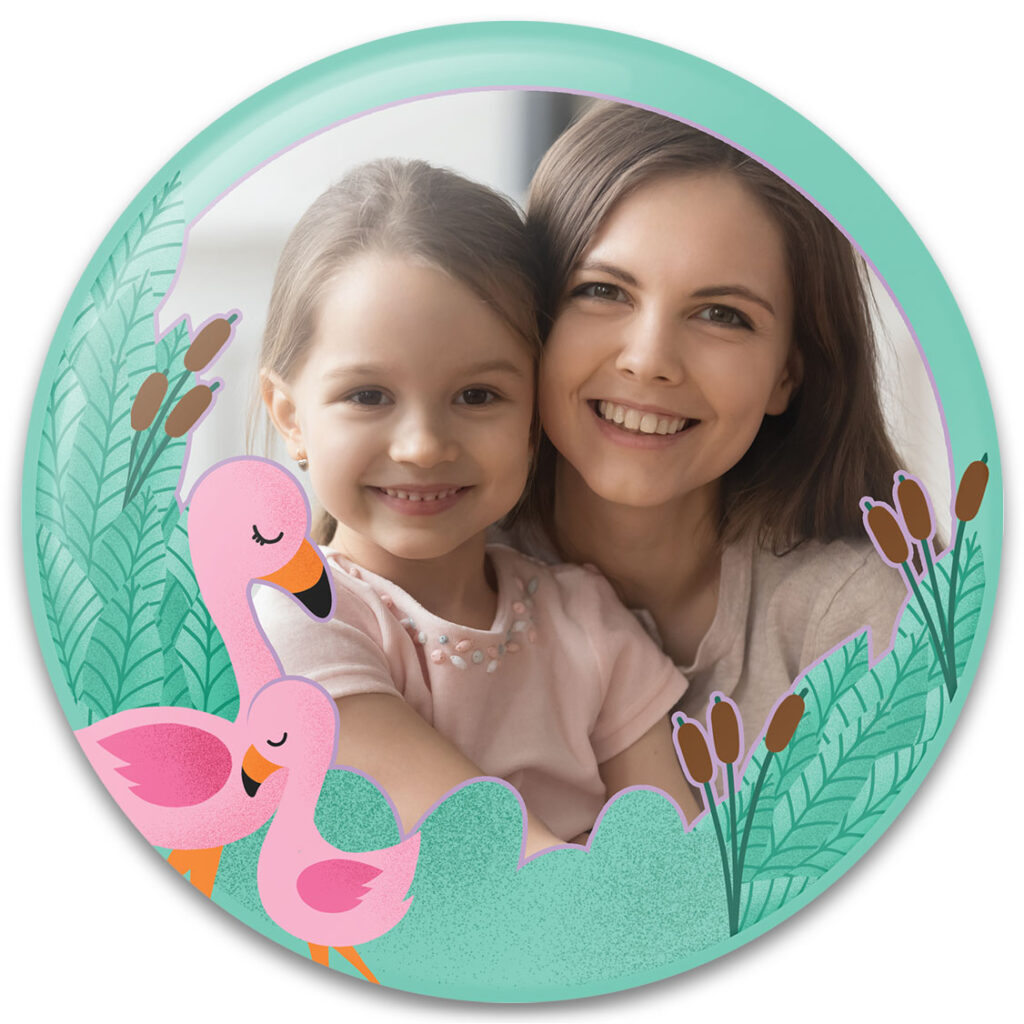 Tell your mom she's a Flamingood Mom with this beautiful photo gift border. Simply drop in your favorite portrait and this frame will elevate it to new heights, just for mom, or grandma.
20% Off Magnetic Easel for Mothers Day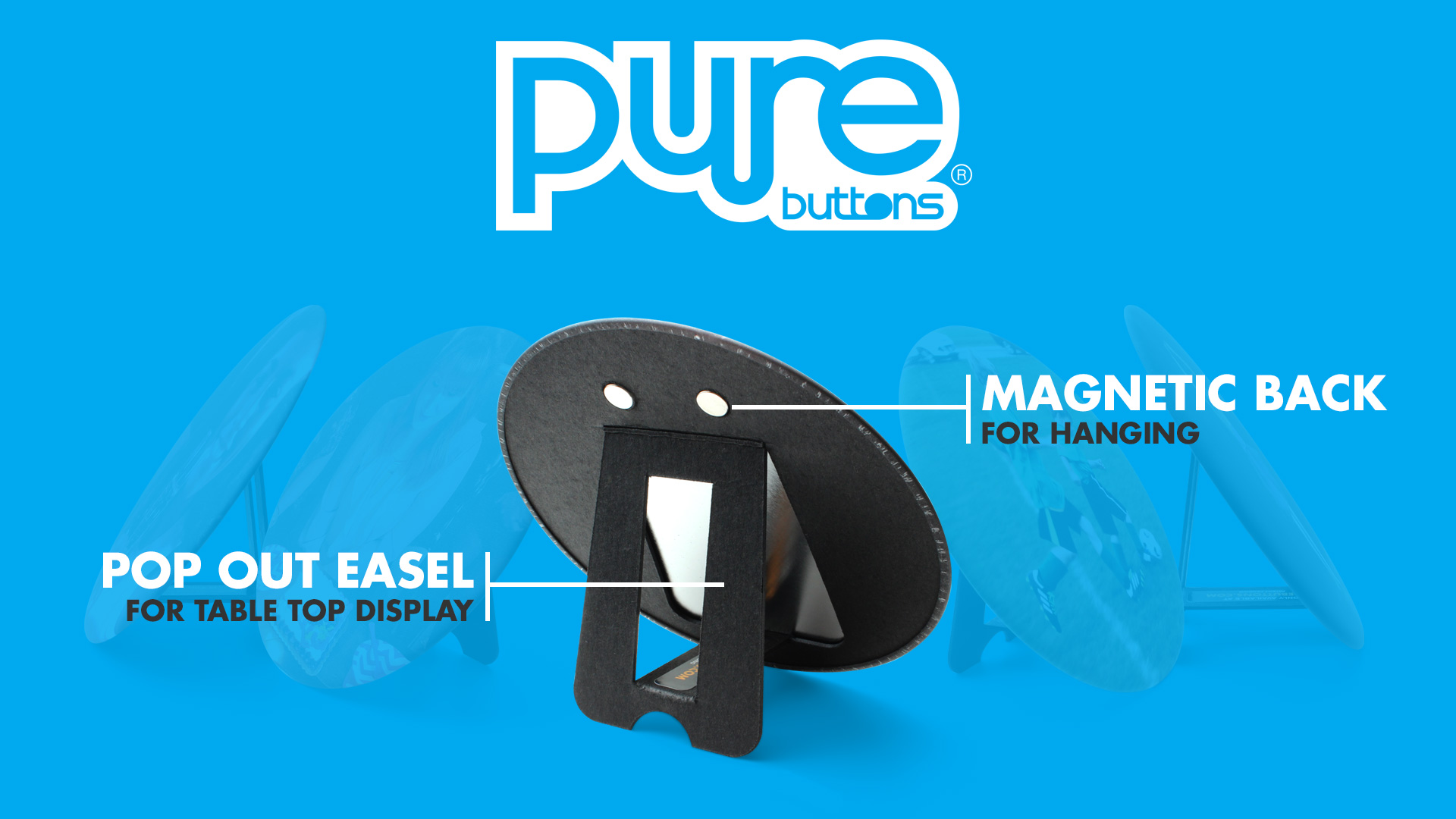 Our 6 Inch Magnetic Easel is a GREAT photo gift.
1) It's free to customize and get an instant digital proof in our easy art tool. Customize Now.
2) It can be displayed on a table with the pop-out easel back.
3) It can be hung on the fridge with its two STRONG neodymium magnets.
4) It is printed in full color and available in original gloss and soft-touch matte finish.
Order Magnetic Easels
20% OFF with code EASEL20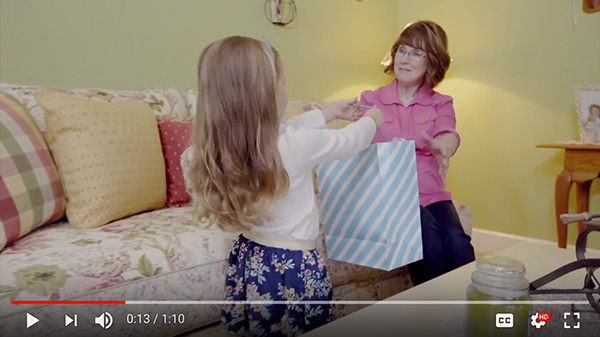 Video: Magnetic Easel – The Perfect Photo Gift!
The perfect photo gift is a few clicks away at PureButtons- Our 6″ Magnetic Easel is a large and attractive canvas to showcase your artwork or favorite photos.
Customize one for mom today! Take 20% OFF with code EASEL20

Start with a free and adorable template
You can start your Mother's Day easel design with one of our beautiful and free creative templates on our Design Gallery.
Or start from scratch and upload your favorite photo for mom.
Either way, you'll have an easy and affordable photo gift designed in minutes and shipped to you or directly to mom!
Take 20% OFF our amazing Magnetic Easel with code EASEL20
Offer ends 5.13.18
Affordable Mother's Day Gift Ideas

Heads up! Mother's Day is May 13! Get mom a thoughtful and affordable Photo Gift from PureButtons.com
Our easy art tool lets you create a customized photo gift and get an instant digital proof on any device.
Checkout is a breeze and production time is a quick 1-3 business days. All orders are manufactured and shipped from our shop located in Ohio, USA.
Either start with one of our adorable templates, or start from scratch in our easy customizer tool – simply add your favorite photo and text and checkout.
Moms LOVE our large fridge magnets & magnetic easel. Put your smiling face on it and we'll ship it directly to her.
Visit PureButtons.com for affordable Mother's Day gift ideas
Custom Mothers Day Photo Gifts
Mothers day is approaching- and what better way to show mom you care than a customized photo gift by purebuttons!
Our beautiful Mother's Day Photo Gifts showcase adorable artwork, and feature a space to add your own photo and custom text.
Our easy and free customizer tool allows you to add your photo from your computer, instagram or facebook and checkout in seconds with our Amazon Pay one-step order process.
Wish Mom a happy mothers day with an affordable custom mother's day photo gift at purebuttons!

Mom would love a customized photo gift!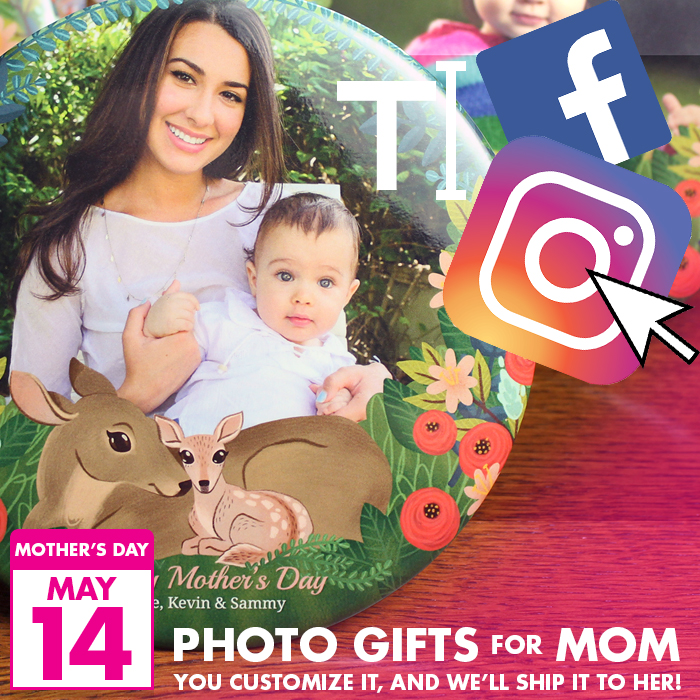 Our free customizer tool makes it easy to personalize any of our products for mom, grandma, or anyone!
Our 6″ Magnetic Easel makes a GREAT Mother's Day Card, for about the same cost as a premium greeting card, you can have a completely personalized memento that she'll cherish for years!
Use promo code 2XEASEL for a buy one, get one free deal on our 6″ Magnetic Easels!
Call 800-710-2030