Gift Cards
Welcome to our Gift Cards category! Below you will find articles, posts, coupons or samples featuring Gift Cards. To see our latest content, visit Home.
Win a $100 PureButtons Gift Card
On Friday 10/29/21 we are giving away a $100 PureButtons digital gift card to one lucky person (and their friend).
The rules are simple:
1) Follow @purebuttons on instagram.
2) ❤️ Like this post
3) Comment and tag your most creative friend who may like to win a PureButtons gift card
4) Wait to see if you're picked on Friday 10/29/21 around noon EST.
Thanks for following PureButtons on social media! We love seeing photos of your orders and hope you enjoy seeing what is in production!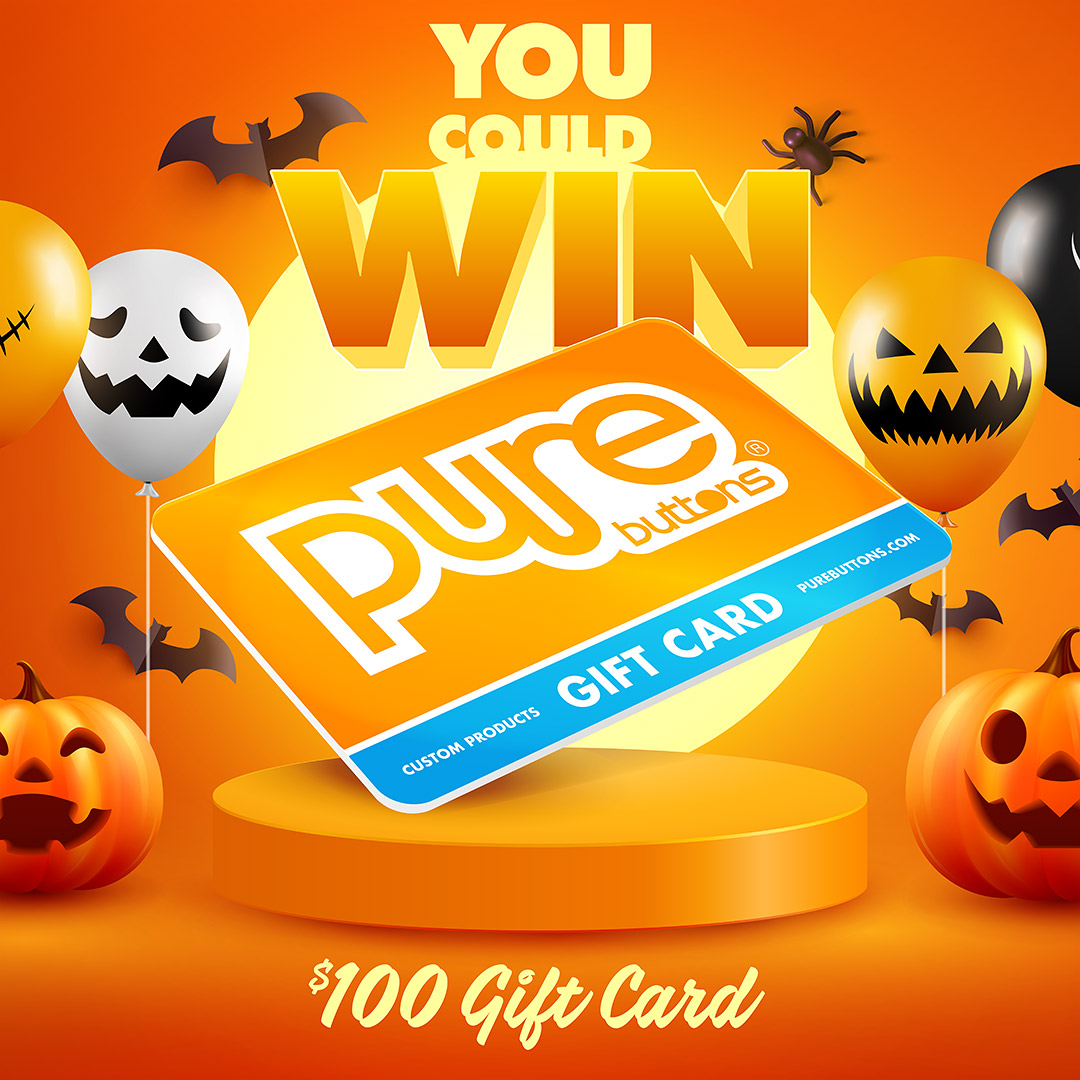 Win a Gift Card and Send Mom a Photo Gift!
We are giving away TEN $25 gift cards on instagram Monday. So head over to the post and check it out!
To enter, simply do the following:
1) ❤️ Like the post
2) Tag a friend who's mom would also like a Mother's Day photo gift!
We will choose five pairs of winning friends and DM you each a gift card code if you win!
If you win, you can use the gift card to buy any custom merch, but we really think you should send your mom a custom Mother's Day Photo Gift. Mother's day (May 9th) is coming soon! You can design them online in minutes and we'll ship it right to her doorstep.
Our Mother's Day Photo Gifts are easy to personalize and our high quality products will last and be appreciated for many years to come!
Either way, hurry over to instagram and enter our giveaway by liking the post and tagging a friend before we choose five pairs of random friends on Monday!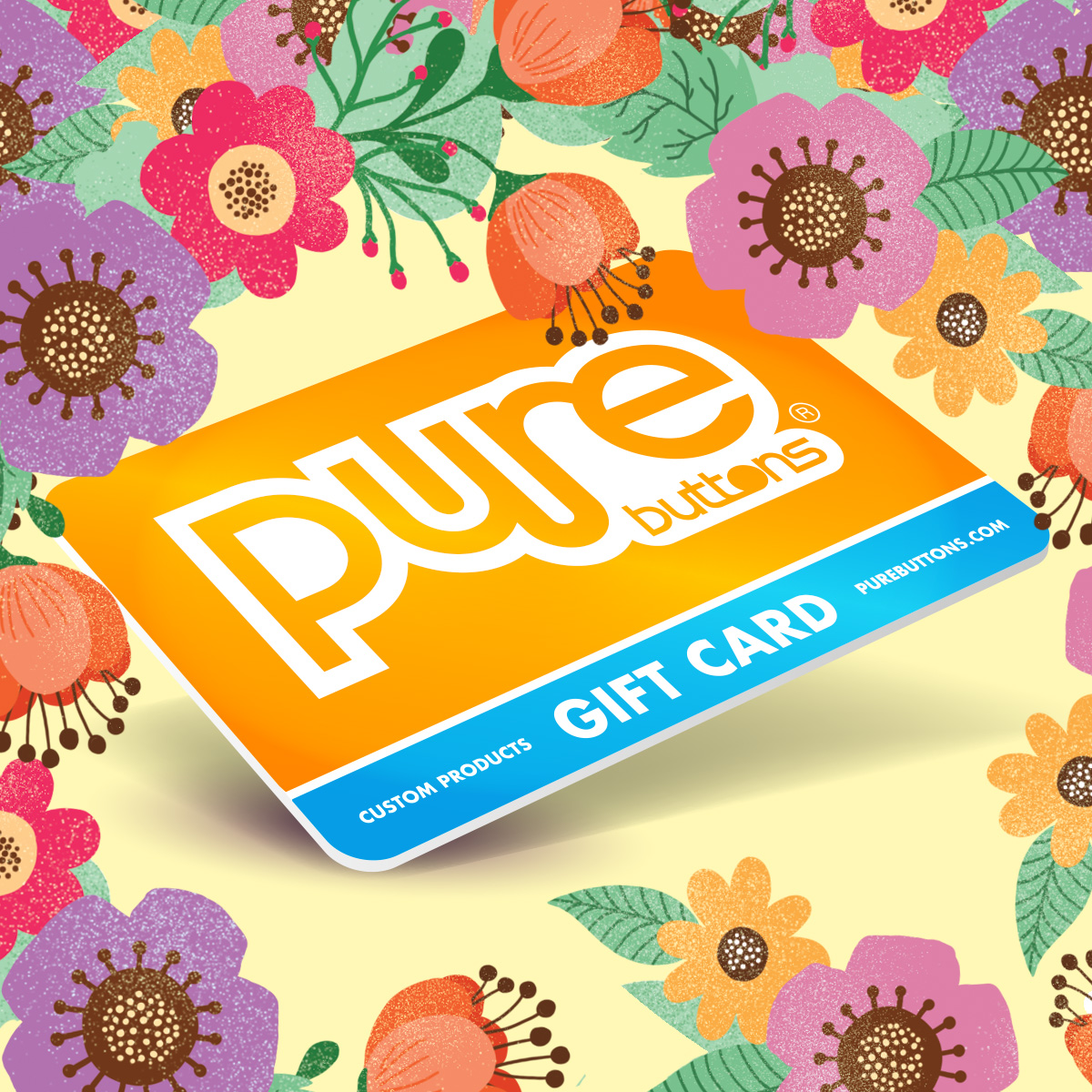 Last minute gift idea: Pure Buttons Gift Cards!
Our digital gift cards can be sent in any amount to any e-mail address. Send joy to the inbox of your favorite creative person with a Pure Buttons gift card!
Order Pure Buttons Gift Cards
P.S. We are giving away two $100 gift cards on our instagram profile. You could win one for yourself and a friend! Tag a creative friend to enter!
Winner will be chosen at random on Monday, December 28th.
Merry Christmas!
From the Pure Buttons Family
Made in Ohio Ho Ho!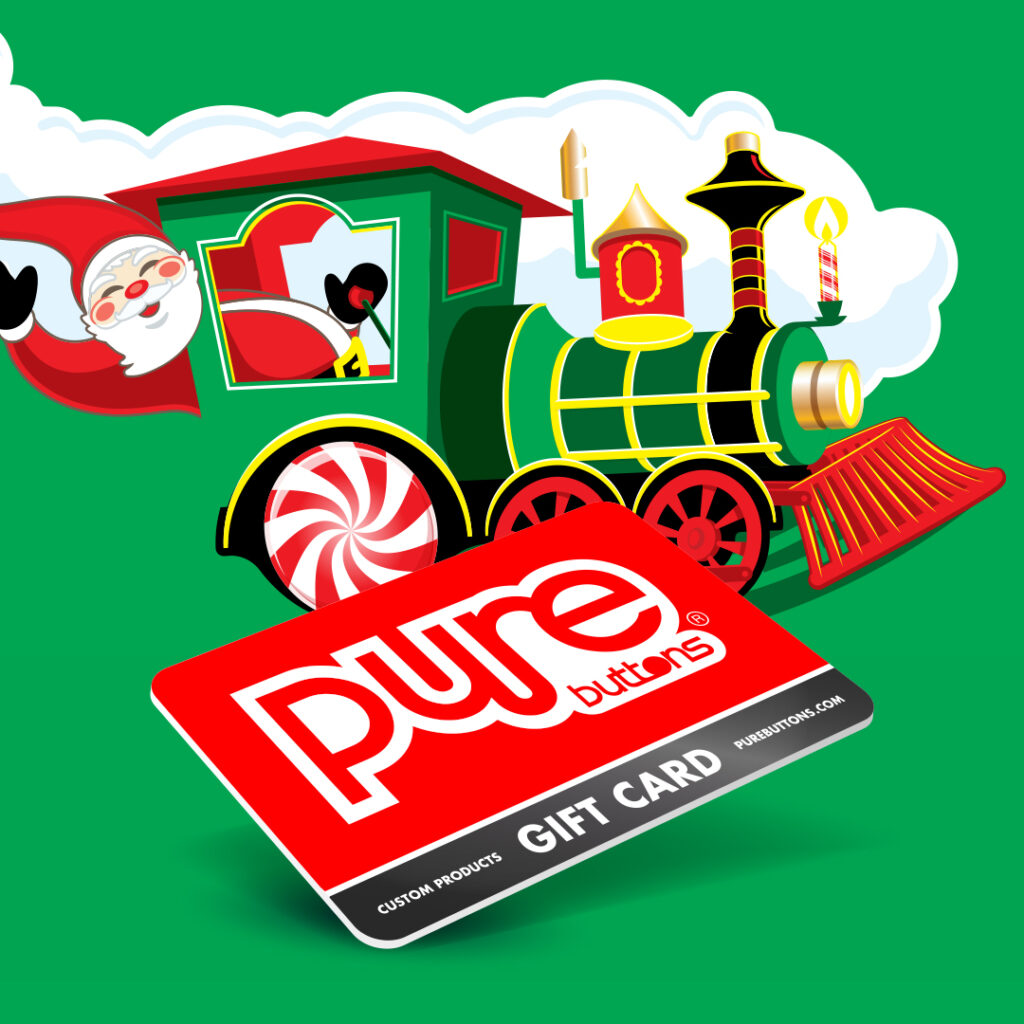 One more note: Our customer service will be operating remotely next week, so phone service will be unavailable in the final week of December. Please email any inquiries. Thanks!
Call 800-710-2030