Giveaway
Welcome to our Giveaway category! Below you will find articles, posts, coupons or samples featuring Giveaway. To see our latest content, visit Home.
Holiday Giveaway! Win a $100 PureButtons Gift Card
Happy Holidays! To kick off the season of giving we are giving away a pair of $100 digital gift cards to a lucky set of friends who enter at our instagram post.
Entering is easy:
1) ❤️ Like this post
2) 👋 Tag a friend
This $100 gift card could be used to order custom Christmas gift ideas like our Christmas photo gifts, Personalized Ornaments and more!
We'll choose a random winner and contact them around noon EST on Friday December 3rd.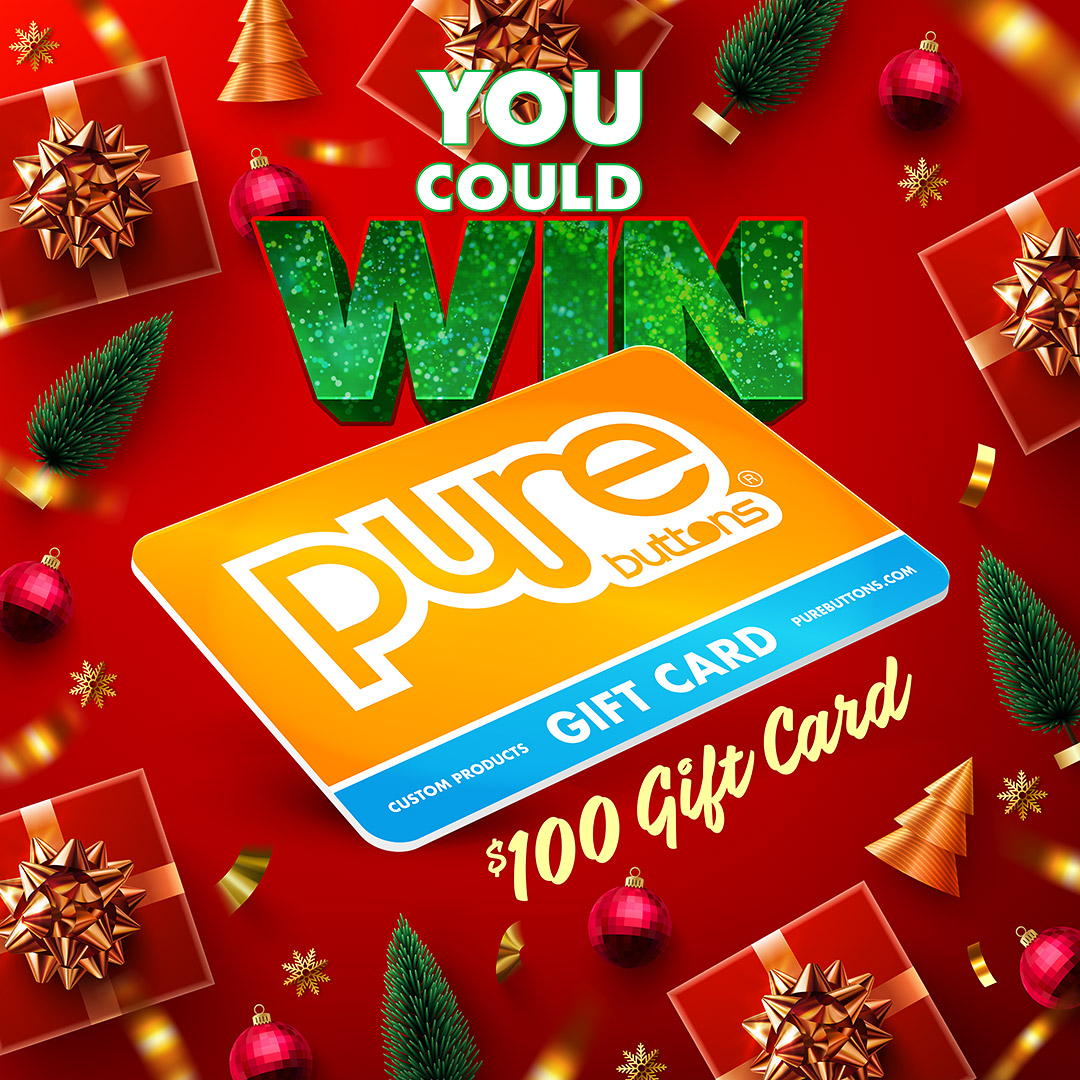 Win a $100 PureButtons Gift Card
On Friday 10/29/21 we are giving away a $100 PureButtons digital gift card to one lucky person (and their friend).
The rules are simple:
1) Follow @purebuttons on instagram.
2) ❤️ Like this post
3) Comment and tag your most creative friend who may like to win a PureButtons gift card
4) Wait to see if you're picked on Friday 10/29/21 around noon EST.
Thanks for following PureButtons on social media! We love seeing photos of your orders and hope you enjoy seeing what is in production!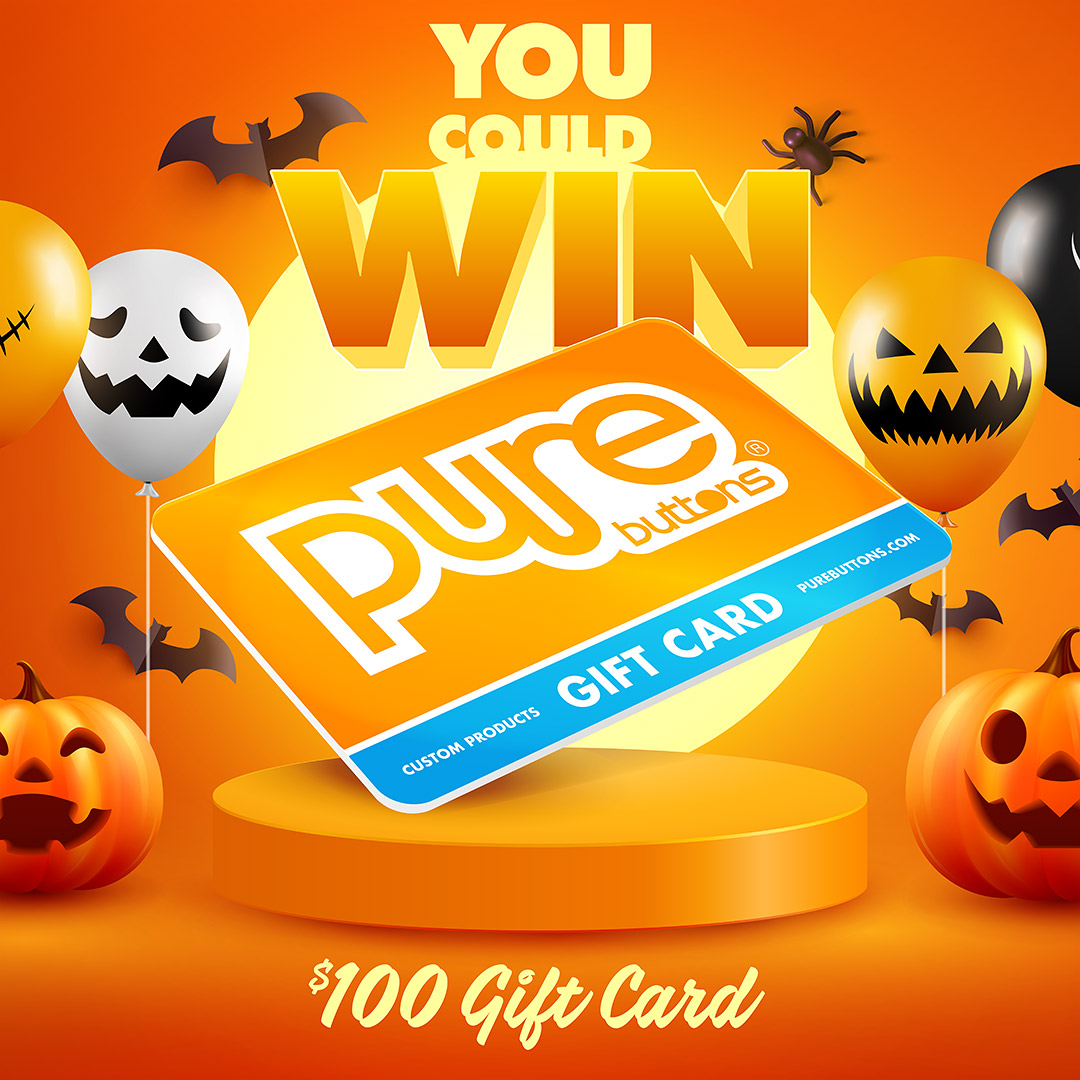 Win a Gift Card and Send Mom a Photo Gift!
We are giving away TEN $25 gift cards on instagram Monday. So head over to the post and check it out!
To enter, simply do the following:
1) ❤️ Like the post
2) Tag a friend who's mom would also like a Mother's Day photo gift!
We will choose five pairs of winning friends and DM you each a gift card code if you win!
If you win, you can use the gift card to buy any custom merch, but we really think you should send your mom a custom Mother's Day Photo Gift. Mother's day (May 9th) is coming soon! You can design them online in minutes and we'll ship it right to her doorstep.
Our Mother's Day Photo Gifts are easy to personalize and our high quality products will last and be appreciated for many years to come!
Either way, hurry over to instagram and enter our giveaway by liking the post and tagging a friend before we choose five pairs of random friends on Monday!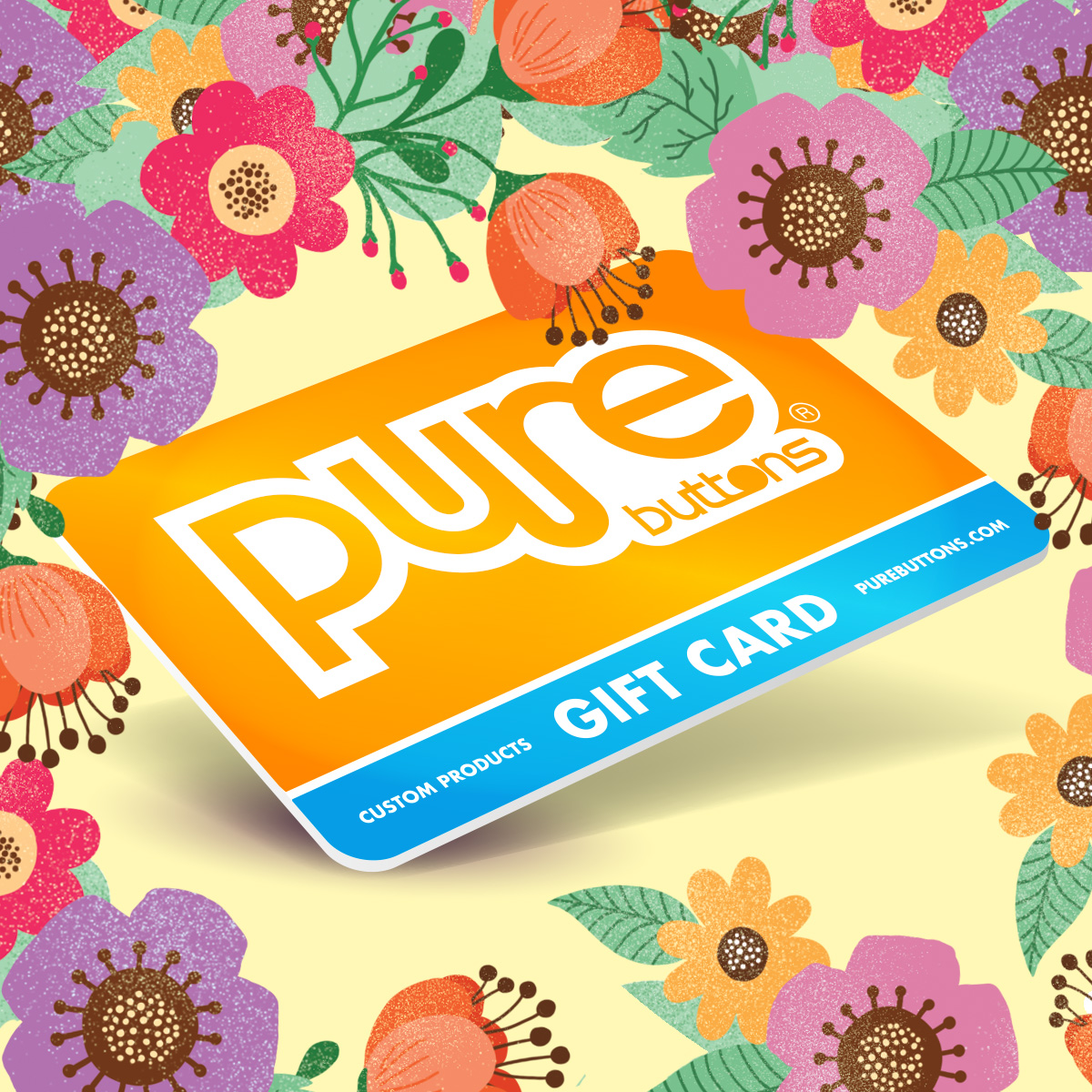 Win a $100 Pure Buttons Gift Card!
Our Pure Buttons Giveaways page has been updated with our latest giveaway! You can enter to win a $100 Pure Buttons gift card simply by completing some simple social media actions. Check it out!
If you win, you can use this gift card to purchase any of our custom promotional products like our famous custom buttons and so much more.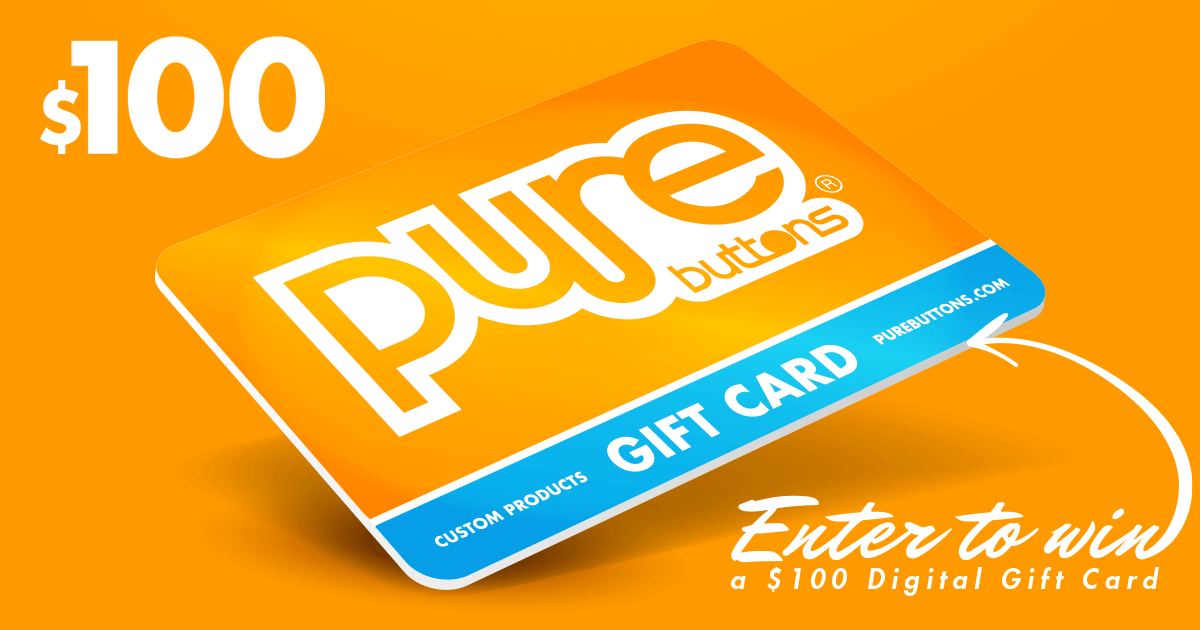 Win a $250 Pure Buttons Gift Card!
We are pleased to announce a new page on our website for Pure Buttons Giveaways!
Here you can participate and engage with us on social media to win Gift Cards and more. Our first contest is for a $250 Pure Buttons Gift Card.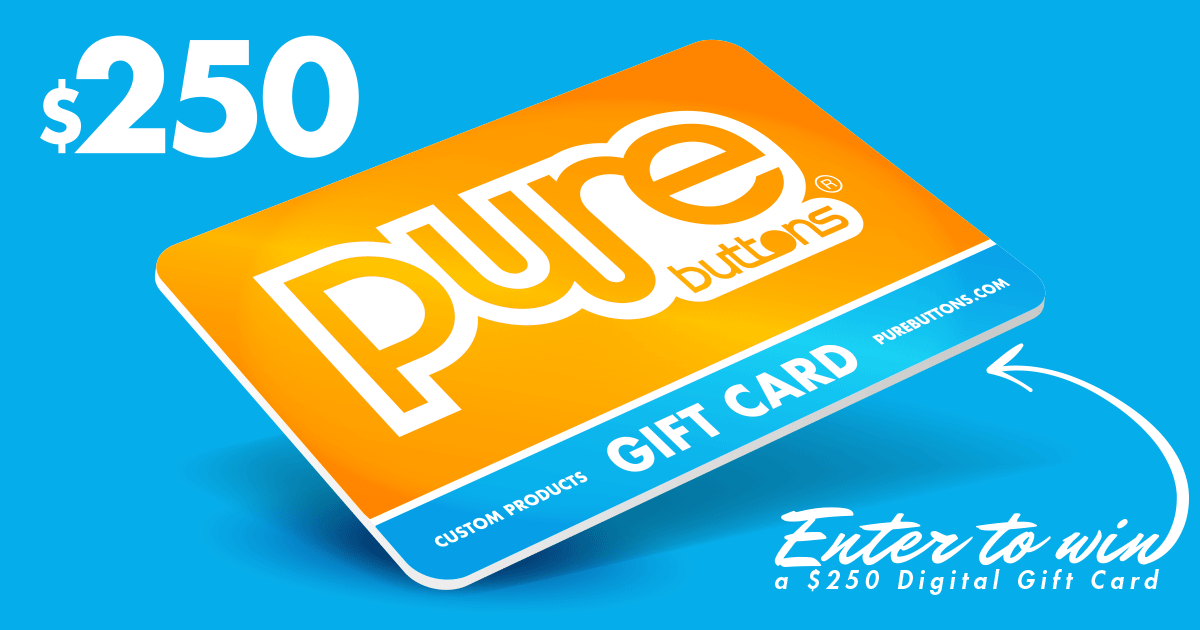 To enter, simply visit our new Pure Buttons Giveaways page and choose any number of actions to enter your name in the drawing.
You may complete multiple actions to be entered more times. The first winner will be picked in two weeks.
A few of the actions you can complete to enter are:
– Following, liking or engaging with our social media profiles
– Sending us a photo of your custom buttons or other Pure Buttons merch
– Writing a blog post about us
Visiting this very blog!

The more complex the action is, the more giveaway entries you can earn. Writing a blog post about Pure Buttons earns you a whopping 10 entries!

You can use Pure Buttons Gift Cards to purchase any of the custom promotional products or photo gifts that we offer.

We have also begun to give Pure Buttons gift cards to random friendly people who like / follow / subscribe / comment on social media.

Who will win next? It could be you!

No Purchase necessary. Reward / Gift Card has no monetary value and cannot be returned or exchanged. This promotion is in no way affiliated with Twitter, Instagram or Facebook, Linkedin, Pinterest, or YouTube.
Call 800-710-2030