We have just added six new templates to our Mother's Day Photo Gifts gallery. Mother's Day is coming up and your mom or grandma deserves a unique and personalized gift! Just your luck, our personalized mother's day gifts are about the same price as a greeting card.
We offer Mother's Day photo gift templates on all of our 3.5″ products including fridge magnets, ornaments, mirrors, coasters, buttons and more. We also offer these personalized photo gifts on our large 6″ magnetic easel display, a unique product that features both a magnetic back and a pop out easel for table top display.
Our 6″ magnetic easel replaces the framed prints of the past, instead print your family photos on this unique and eye catching format.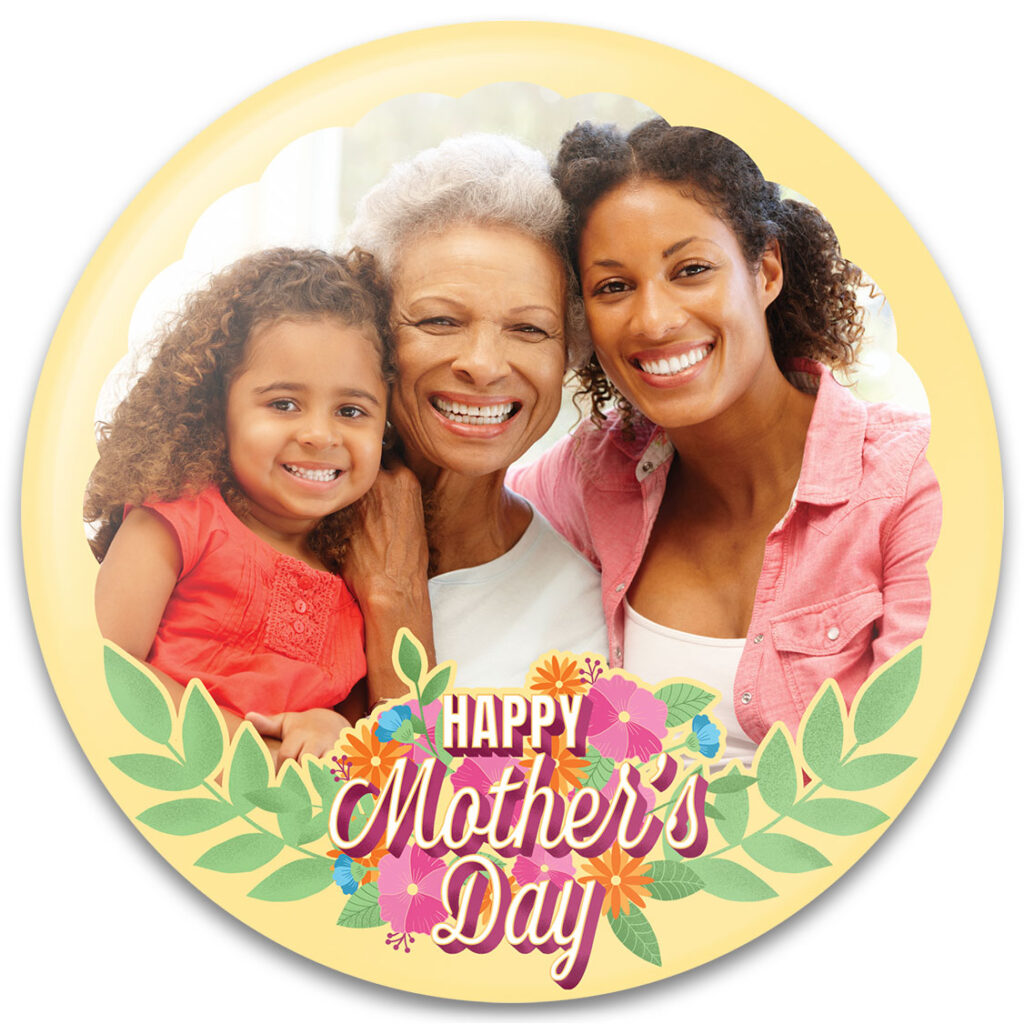 This lovely new design reads "Happy Mother's Day" and has a large scalloped edge photo area. Just drop in your best photo to create a fantastic photo gift for mom in minutes.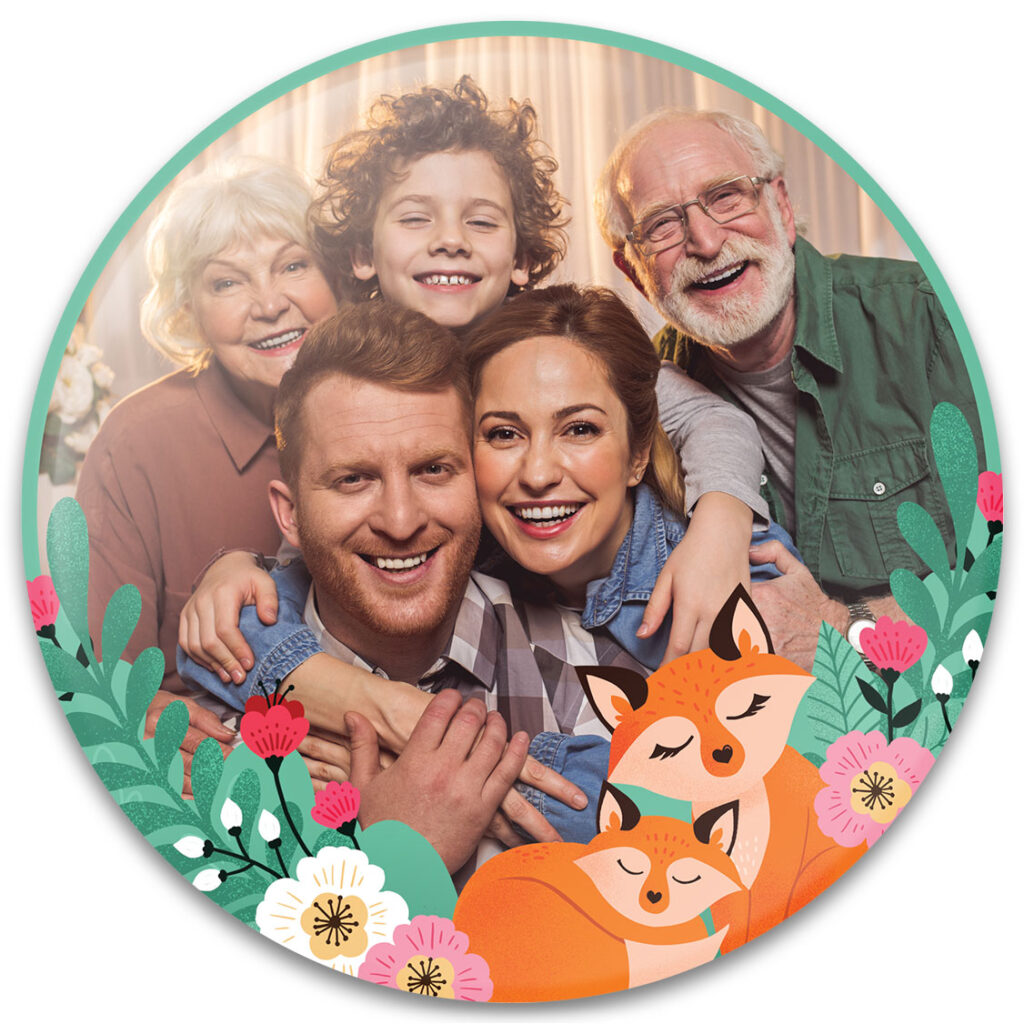 Our Foxy Mama photo gift design is easy to customize with its large photo area. Simply drop in a photo mom will love and approve your instant digital proof! This is a great way to dress up your favorite photos and make it extra special.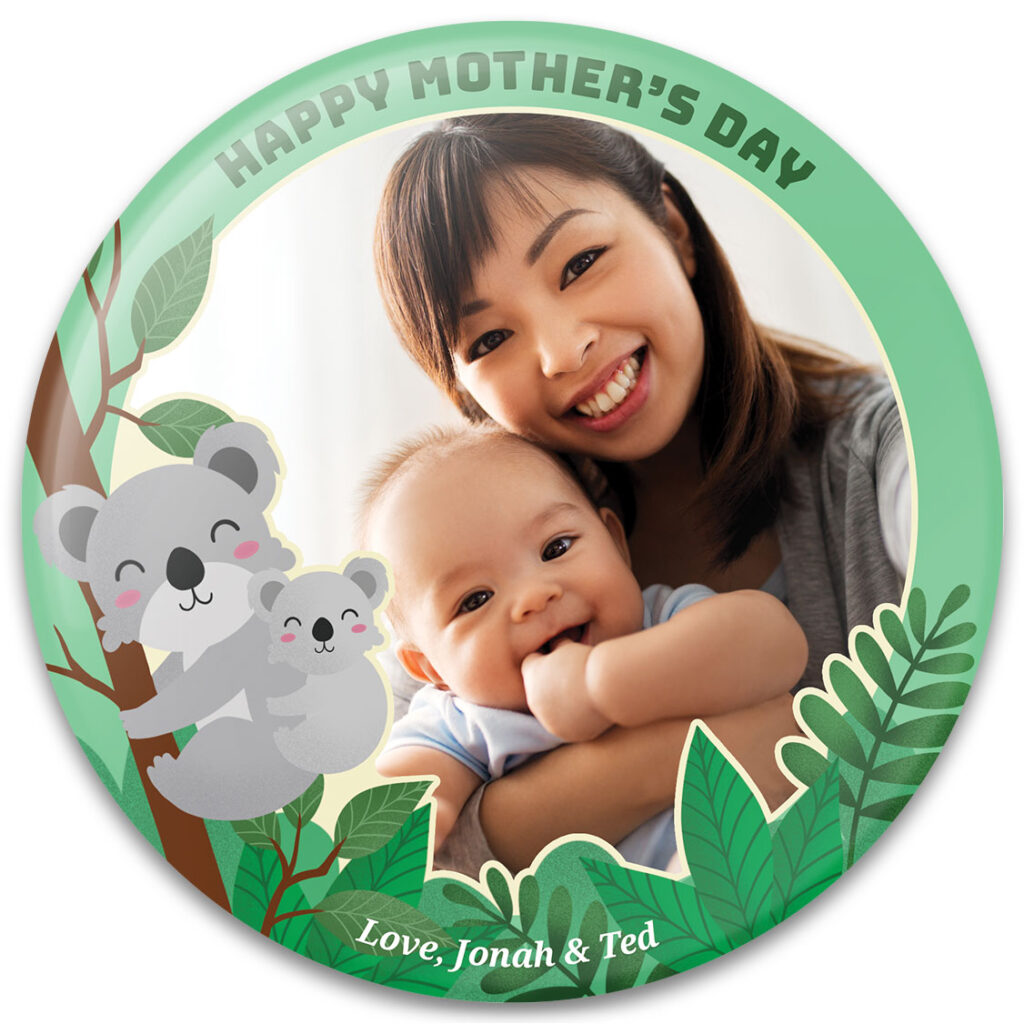 Spend Koalaty Time with mom or grandma and this cute photo gift design featuring two lines of customizable text for a truly unique gift idea!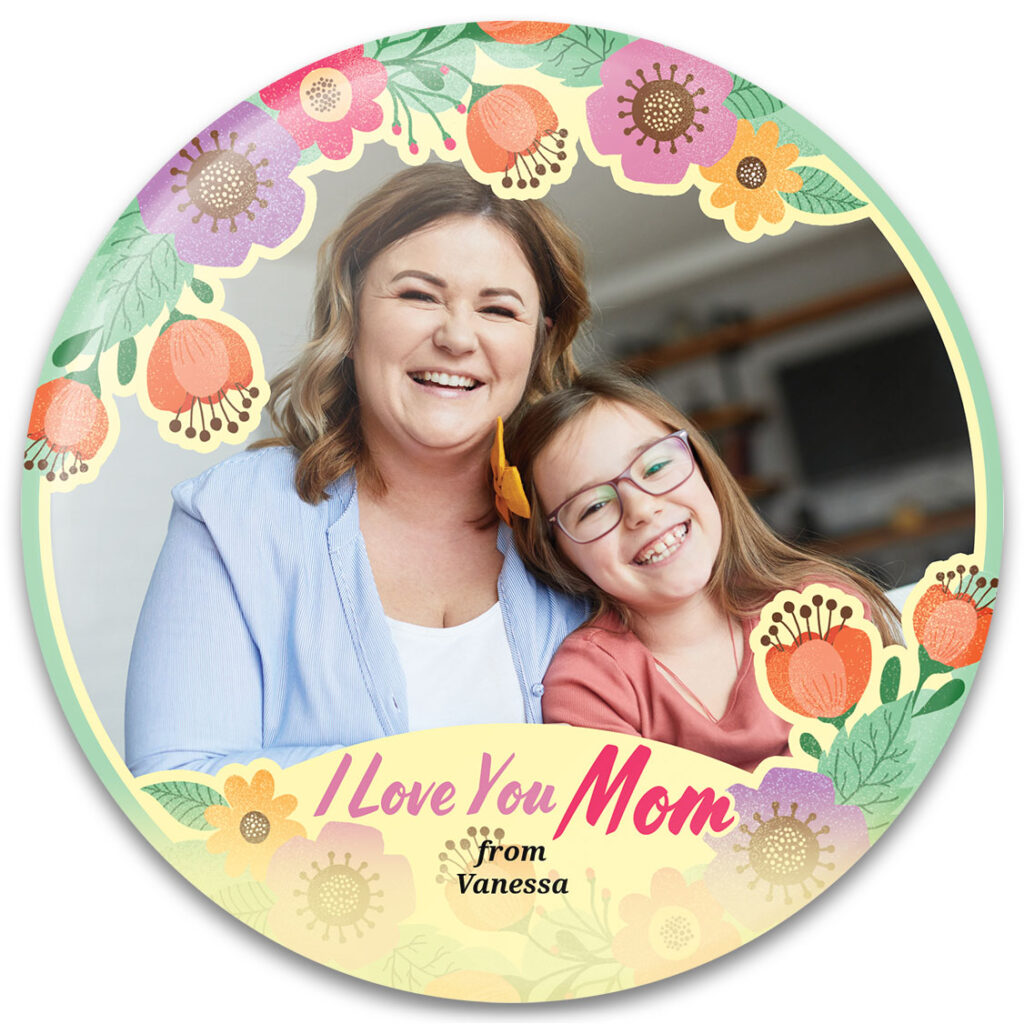 This new Mother's Day Flowers design says "I Love You Mom" and features two lines of customizable text along with a large photo area.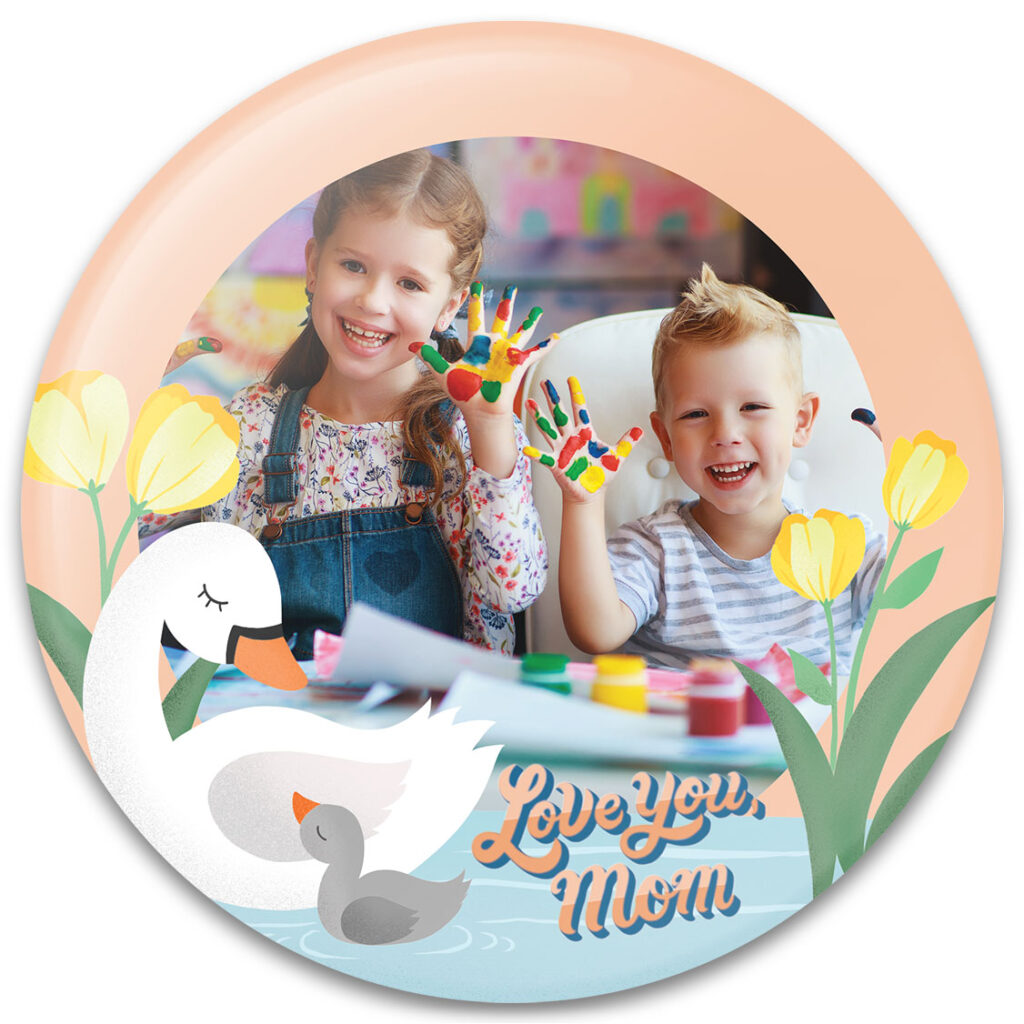 You're not an Ugly Duckling, you're a swan! And your beautiful mother deserves this lovely photo gift design. Add a photo that mom will cherish and create a unique photo gift on any of our 3.5″ products including our very popular custom fridge magnets.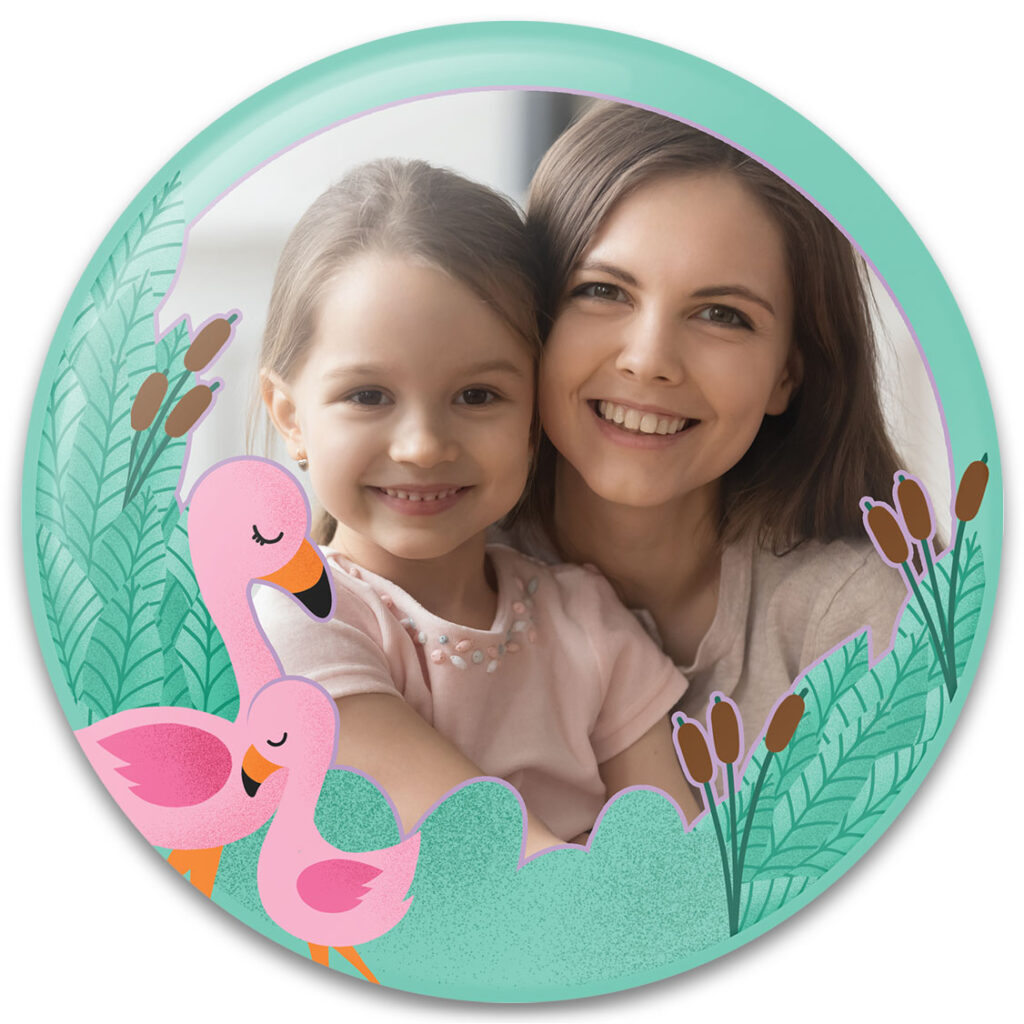 Tell your mom she's a Flamingood Mom with this beautiful photo gift border. Simply drop in your favorite portrait and this frame will elevate it to new heights, just for mom, or grandma.
Last Modified: March 23rd, 2021