Mother's Day is rapidly approaching! Why don't you try something unique this year? For about the same cost as a generic greeting card you can design a completely personalized 6″ Magnetic Easel. For a limited time you can take 20% OFF these unique photo frames with code MOM20
Our magnetic easel features strong magnets for hanging on the fridge, and a pop-out easel back for tabletop display. It is offered in two finishes and is built to last for years to come. You can design one from scratch with your favorite photo, or start with any of our free Mother's Day Photo Gift templates.
Take 20% OFF our exclusive 6″ Magnetic Easel with code MOM20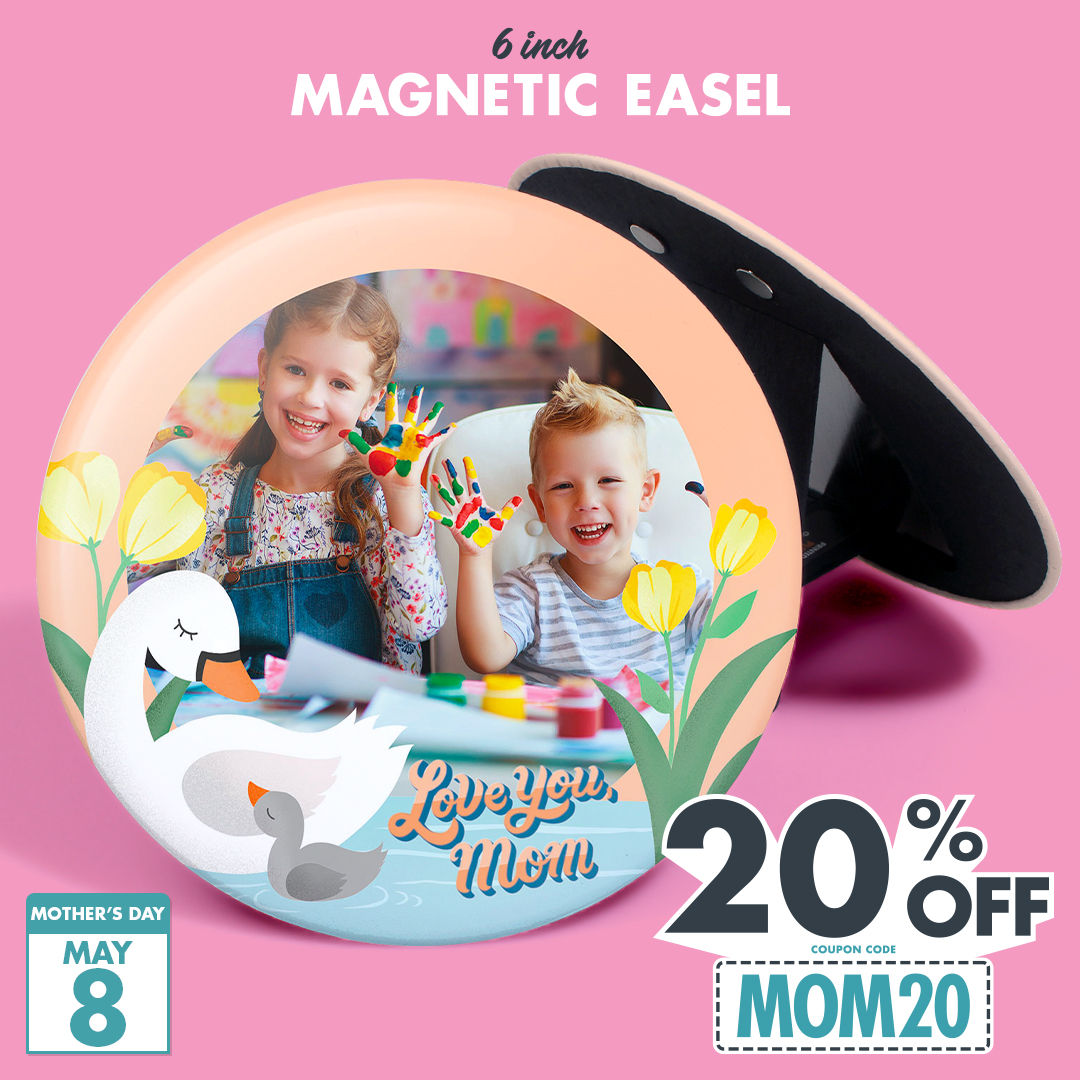 Mother's Day is MAY 8th! Don't forget Mom this year. She deserves something as unique as you!
Personalize Mother's Day Photo Gifts on our website and get an instant digital proof to approve before checking out. Our photo gift templates are offered on our full catalog of 3.5″ wide products: fridge magnets, coasters and more. We also offer these designs on our 6″ Magnetic Easels. Use code MOM20 to take 20% OFF our magnetic easels for a limited time!
There are no minimums. Design a single photo gift for your mom, or design multiples and give them to mom, grandma, and more! Any mother in your life would appreciate a personalized photo gift with a photo of their favorite smiling faces.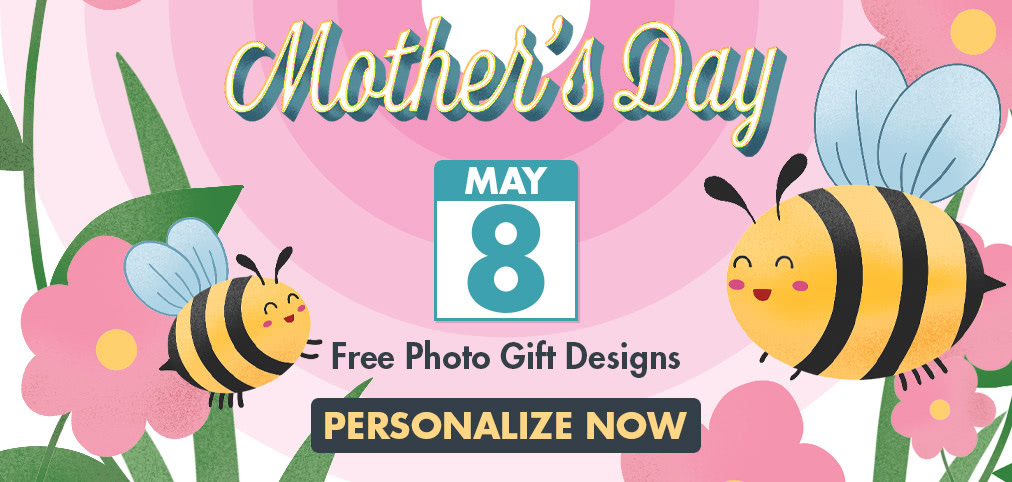 Last Modified: April 18th, 2022