Magnetic Easel
Welcome to our Magnetic Easel category! Below you will find articles, posts, coupons or samples featuring Magnetic Easel. To see our latest content, visit Home.
Mother's Day is May 8th! Take 20% OFF our Magnetic Easel
Mother's Day is rapidly approaching! Why don't you try something unique this year? For about the same cost as a generic greeting card you can design a completely personalized 6″ Magnetic Easel. For a limited time you can take 20% OFF these unique photo frames with code MOM20
Our magnetic easel features strong magnets for hanging on the fridge, and a pop-out easel back for tabletop display. It is offered in two finishes and is built to last for years to come. You can design one from scratch with your favorite photo, or start with any of our free Mother's Day Photo Gift templates.
Take 20% OFF our exclusive 6″ Magnetic Easel with code MOM20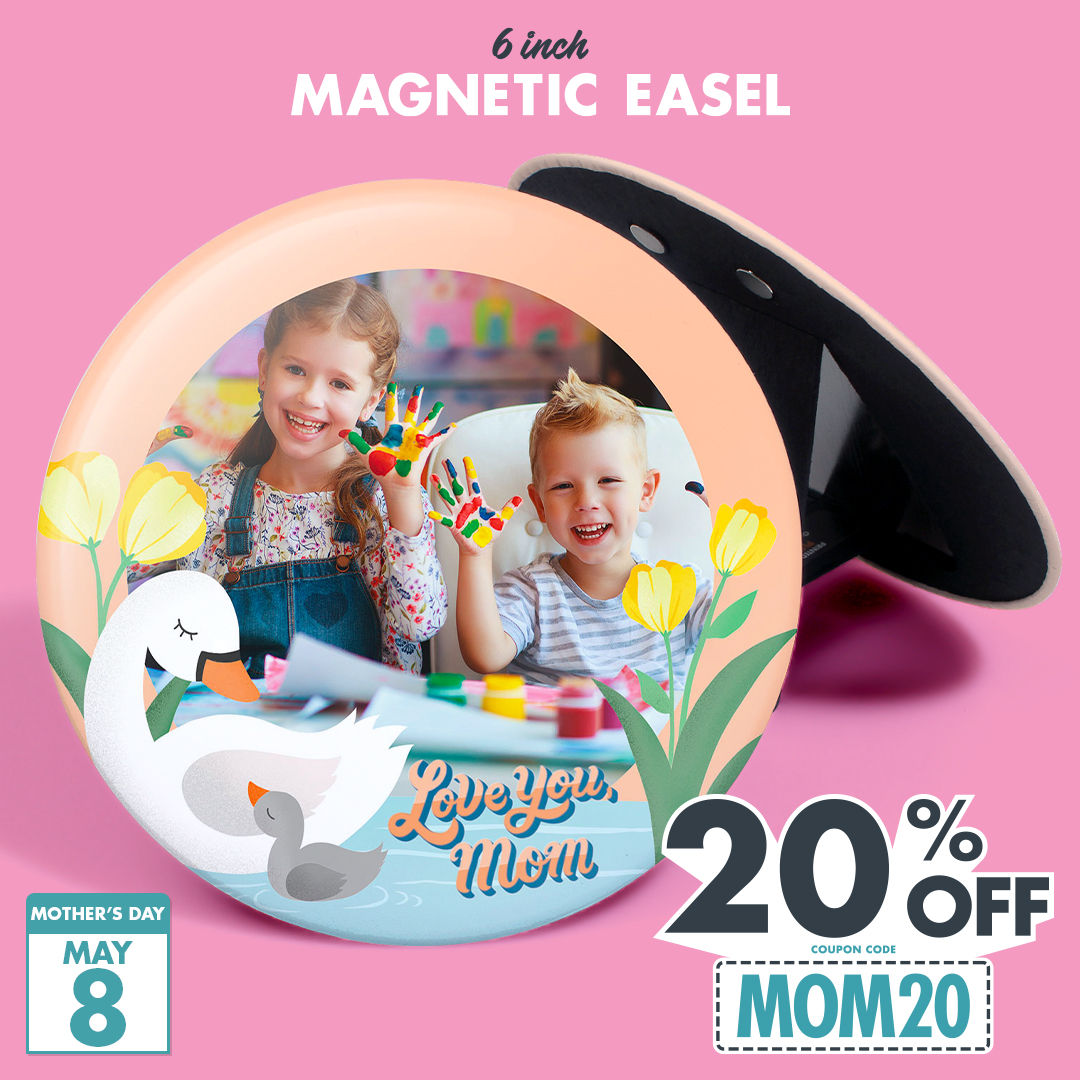 Mother's Day is MAY 8th! Don't forget Mom this year. She deserves something as unique as you!
Personalize Mother's Day Photo Gifts on our website and get an instant digital proof to approve before checking out. Our photo gift templates are offered on our full catalog of 3.5″ wide products: fridge magnets, coasters and more. We also offer these designs on our 6″ Magnetic Easels. Use code MOM20 to take 20% OFF our magnetic easels for a limited time!
There are no minimums. Design a single photo gift for your mom, or design multiples and give them to mom, grandma, and more! Any mother in your life would appreciate a personalized photo gift with a photo of their favorite smiling faces.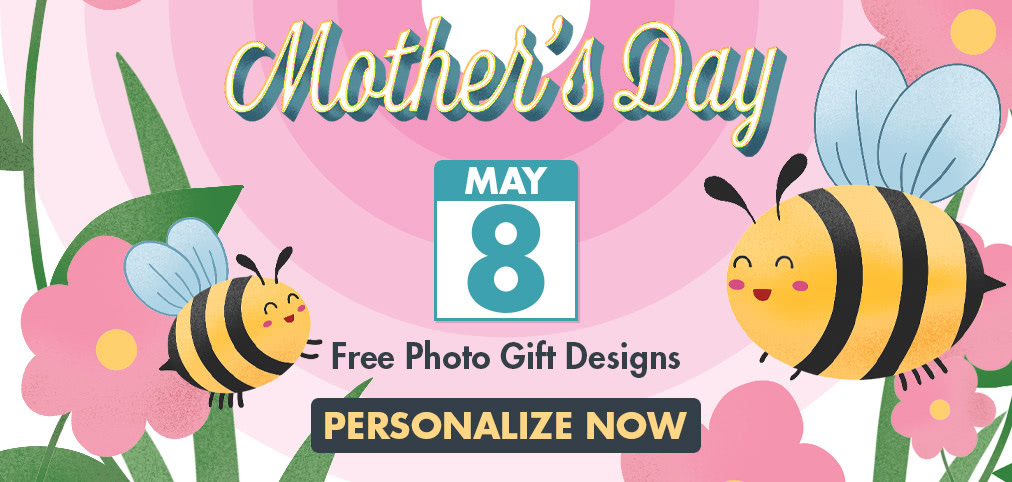 Have You Seen Our Magnetic Easel?
Our 6″ Magnetic Easel is a unique product, patented by Pure Buttons!
What's so unique about it?
It features two strong rare earth magnets for hanging on the fridge or filing cabinet. It also features a pop out easel back for table or desktop display. Its versatility and large size makes it one of our most unique custom promotional products, and you won't find it anywhere but Pure Buttons!
For a limited time, you can take 20% off our magnetic easels when you use coupon code EASEL20

Perfect for grabbing attention at conventions or merch tables, but also great for showcasing your favorite personal photos. Print your own photos for display in your home, or for gifting as an affordable photo gift.
Our large 6″ Magnetic Easel Display is able to be personalized online in our easy tool. Enjoy no minimums and free digital proofs.
Get 20% OFF our unique Magnetic Easels with code EASEL20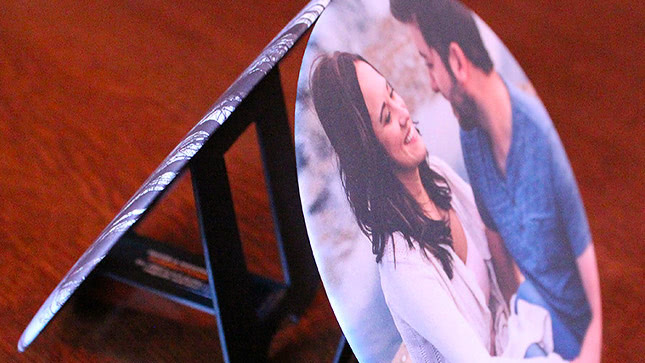 Magnetic Tic Tac Toe Game
We have produced a limited number of Magnetic Tic Tac Toe Game Boards for just $2.95! This unique and affordable stocking stuffer is built on our patented 6″ Magnetic Easel and includes TEN 1″ Round Fridge Magnets with metallic finish.
Our Magnetic Easel features a two strong neodymium magnets to let you hang it on any metal surface. It also includes a pop-out easel for table-top display. Also includes: Instruction sheet. Individually wrapped.
Order Today before they're gone forever!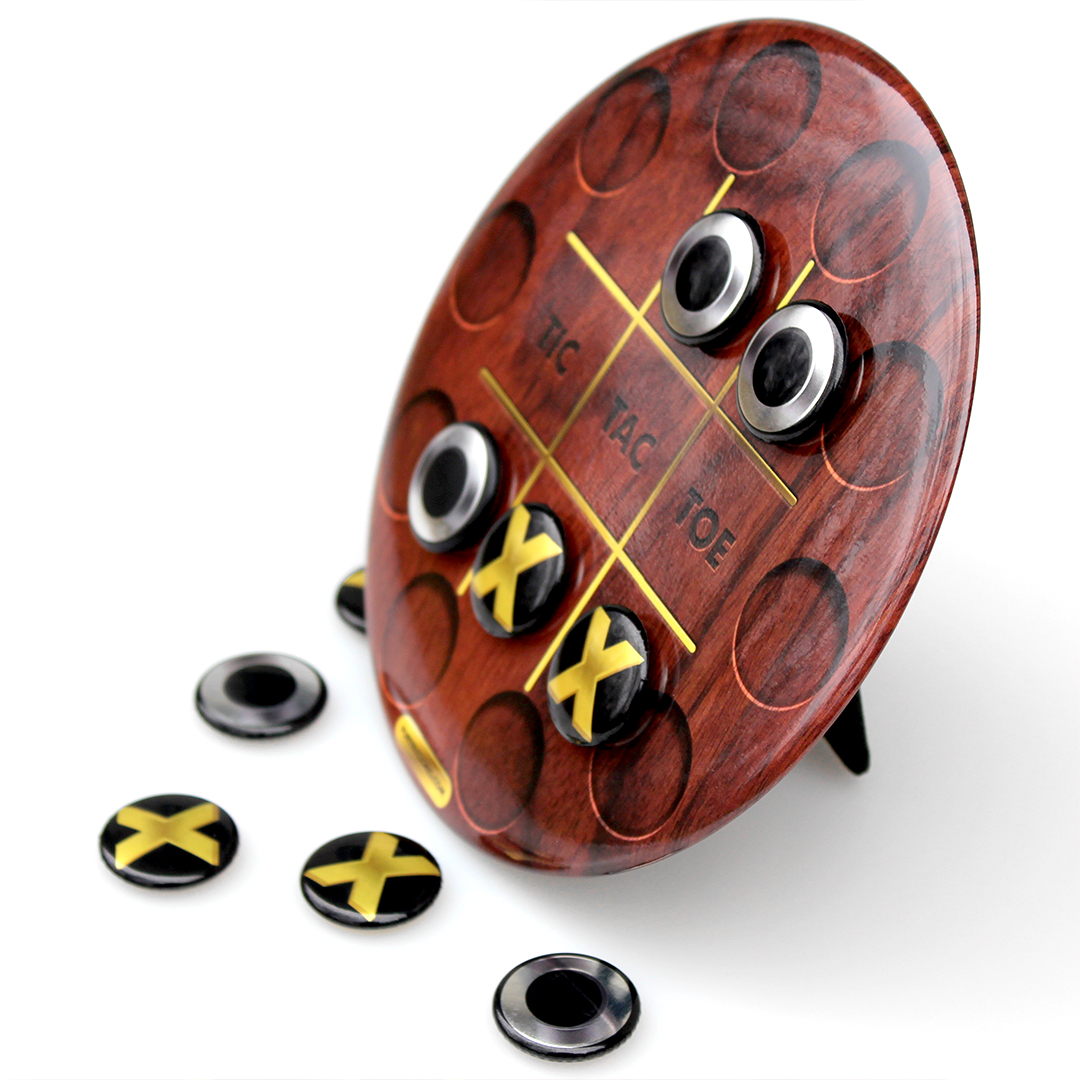 Magnetic Easel Tic-Tac-Toe Game Board!
We wanted to think outside the box with our patented Magnetic Easel so we created something functional and beautiful! This 6″ Magnetic Easel game board features TEN 1″ Round Fridge Magnets with metallic finish.
Take a look at the photos below and start thinking about how you can use this versatile and unique product! Our Magnetic Easel has a minimum order of just one piece! It's easy to create custom products in our free customizer tool. Try it today!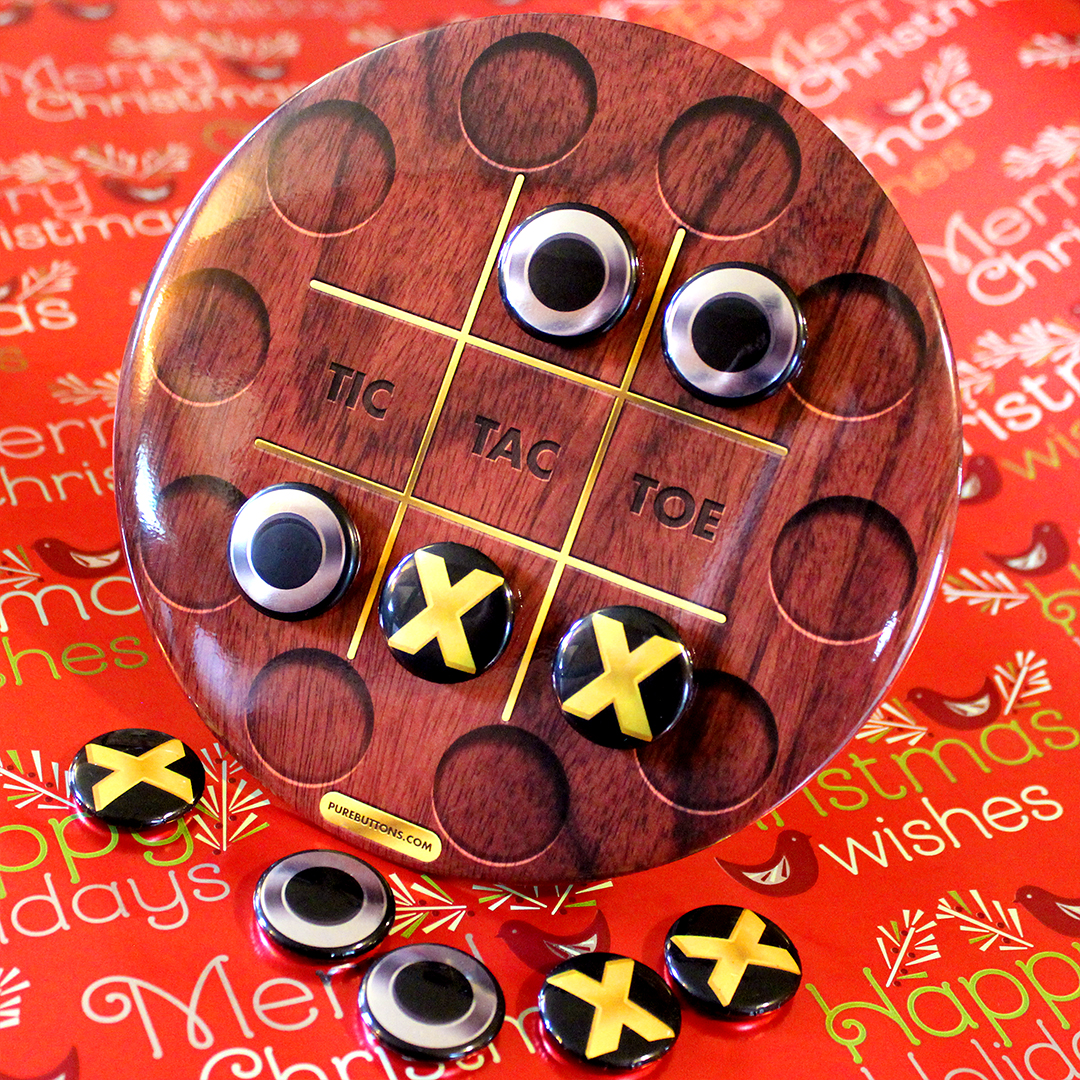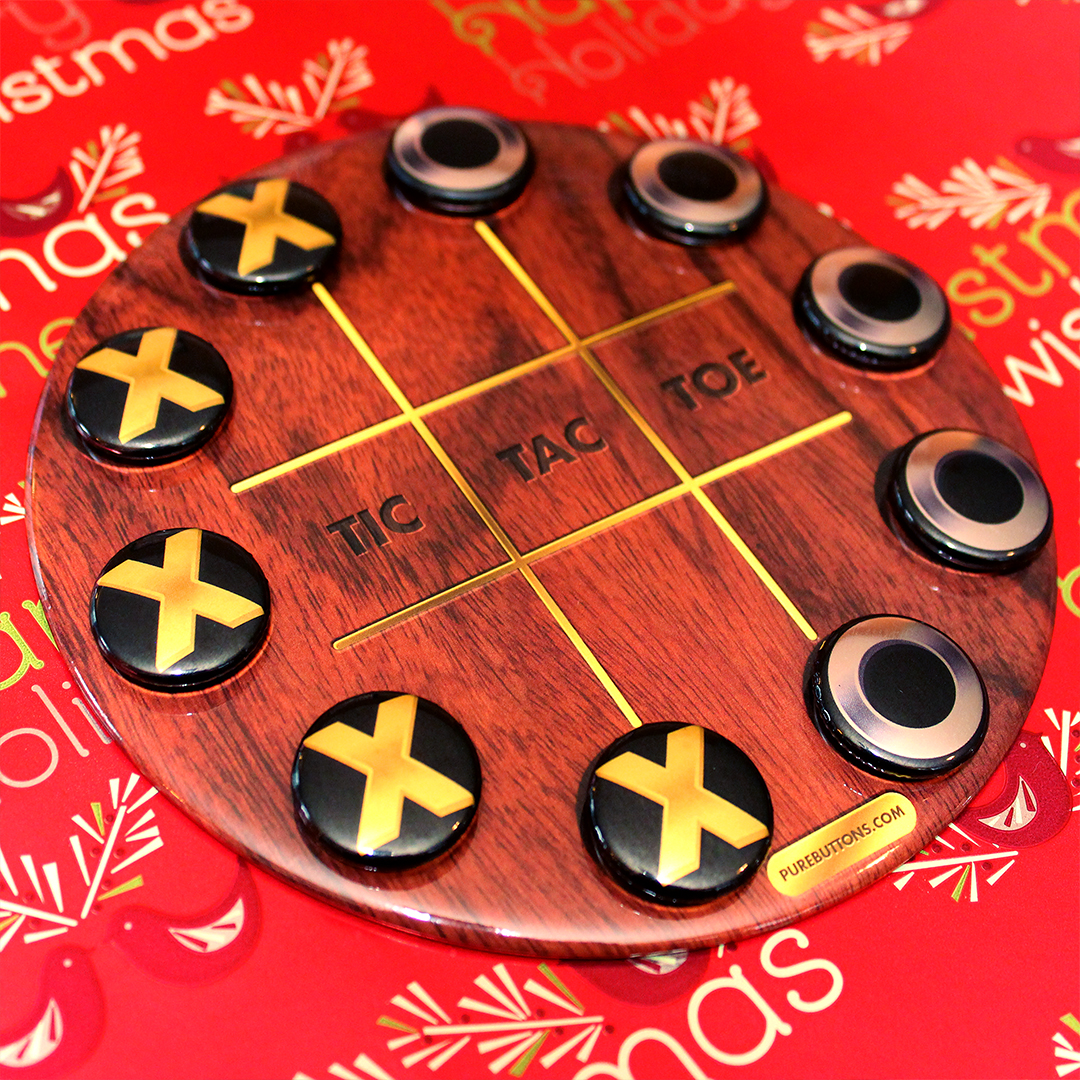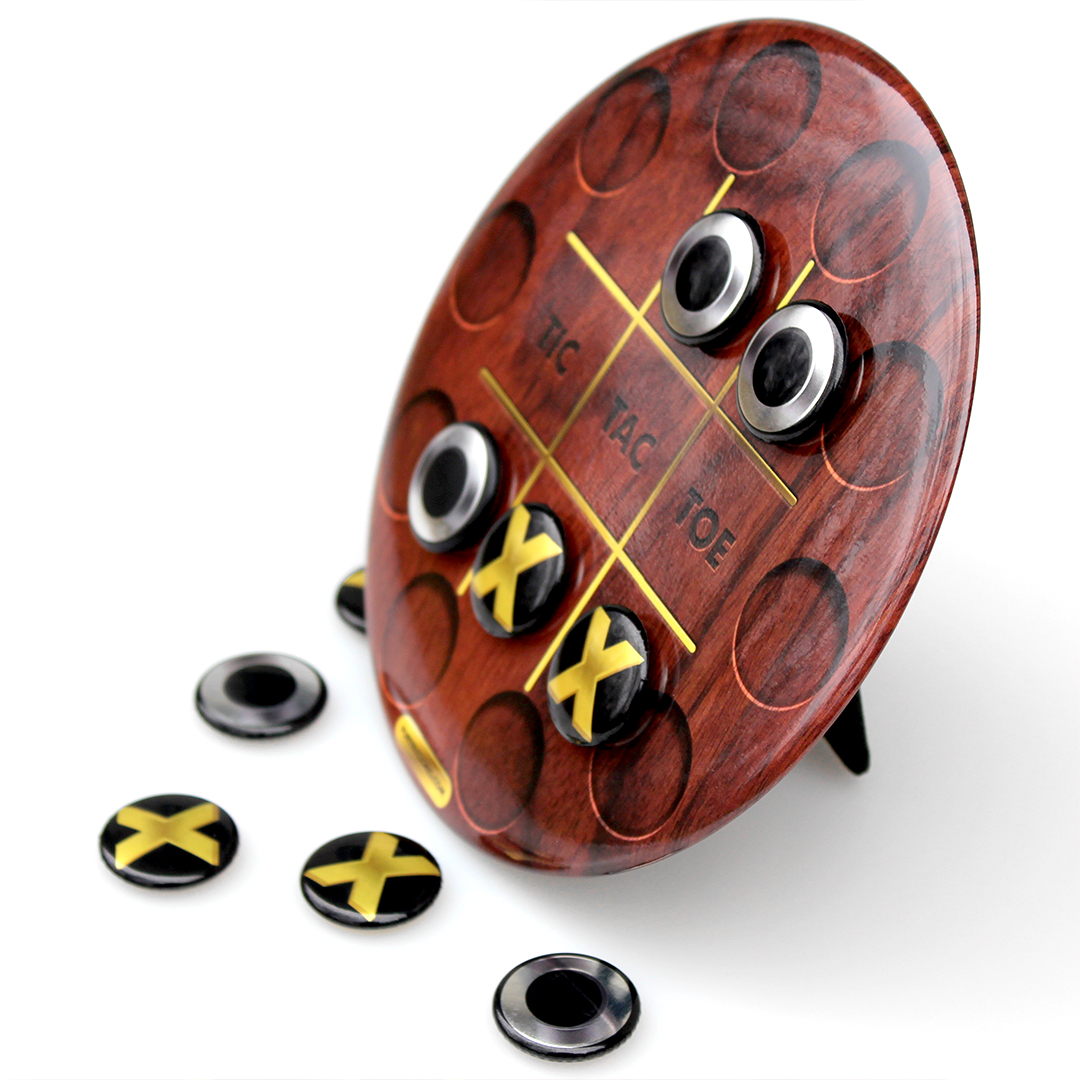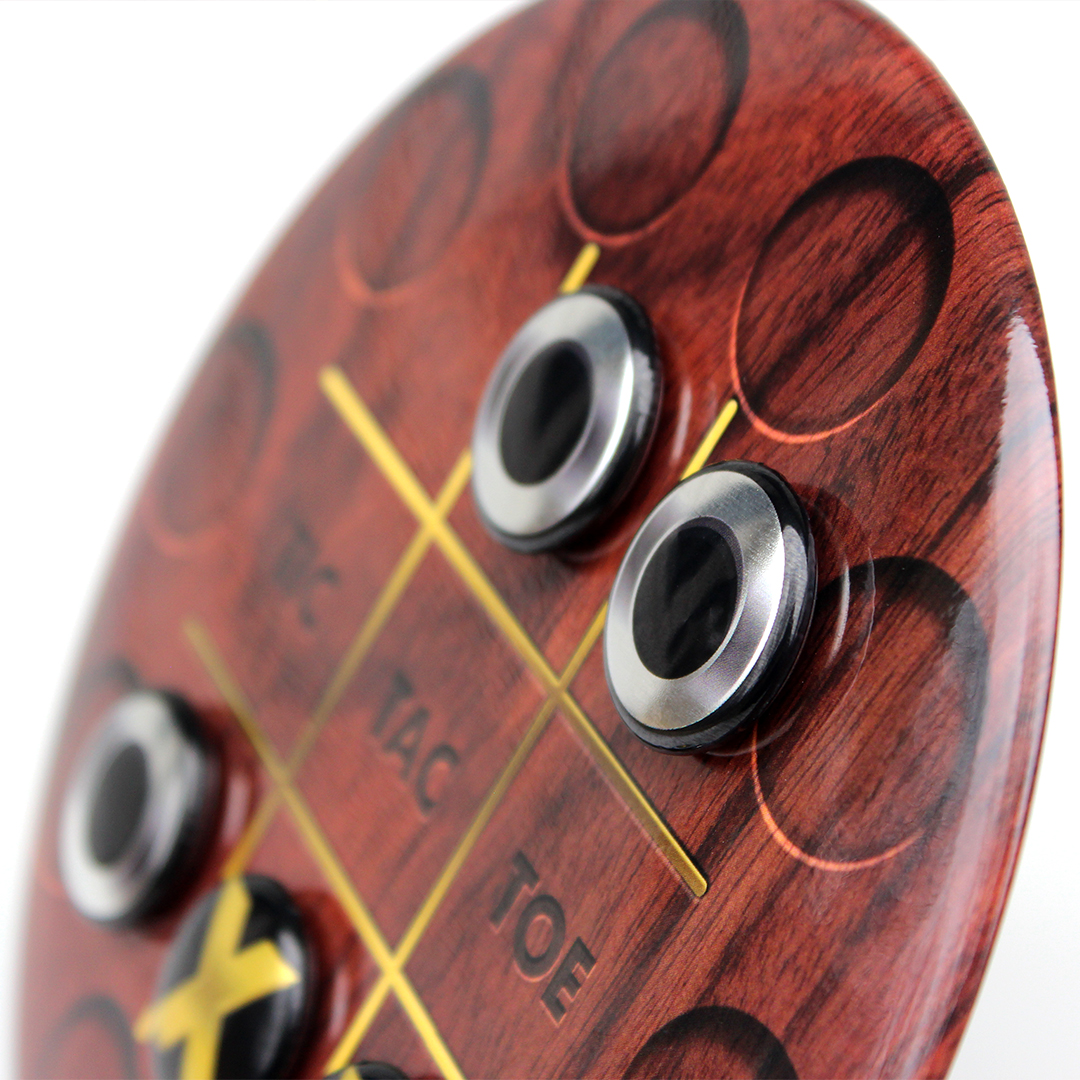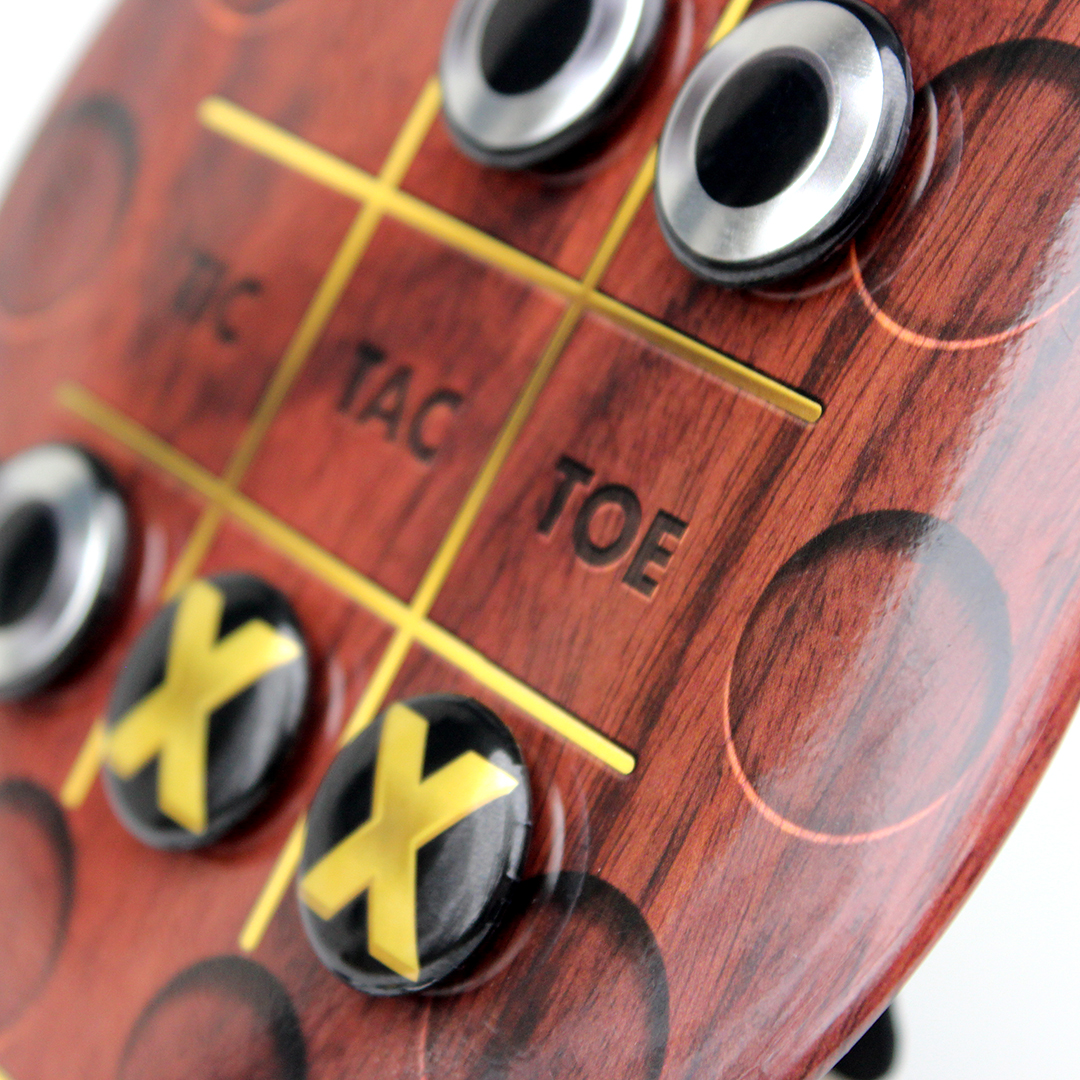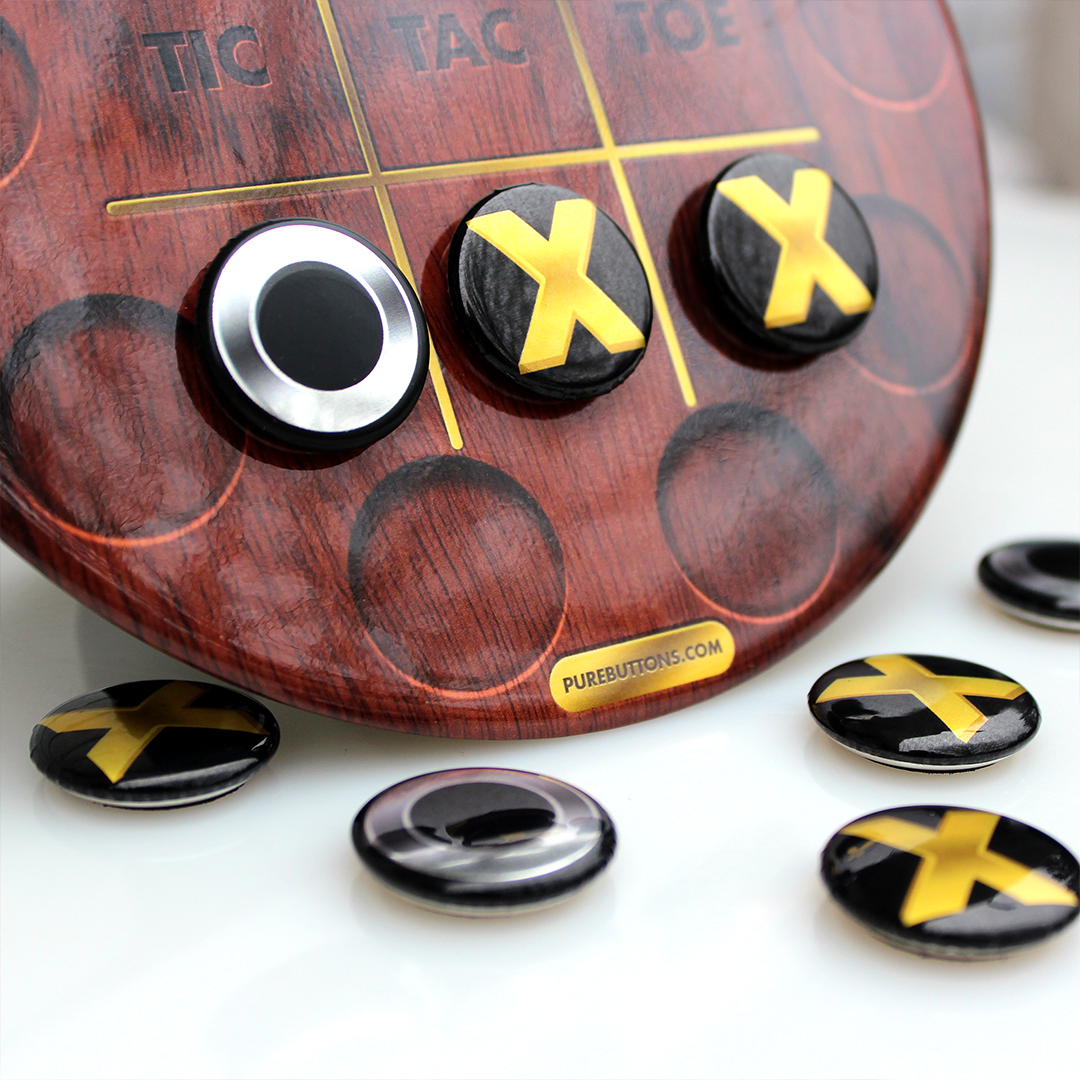 Call 800-710-2030