Magnetic Easel
Welcome to our Magnetic Easel category! Below you will find articles, posts, coupons or samples featuring Magnetic Easel. To see our latest content, visit Home.
Magnetic Tic Tac Toe Game
We have produced a limited number of Magnetic Tic Tac Toe Game Boards for just $2.95! This unique and affordable stocking stuffer is built on our patented 6″ Magnetic Easel and includes TEN 1″ Round Fridge Magnets with metallic finish.
Our Magnetic Easel features a two strong neodymium magnets to let you hang it on any metal surface. It also includes a pop-out easel for table-top display. Also includes: Instruction sheet. Individually wrapped.
Order Today before they're gone forever!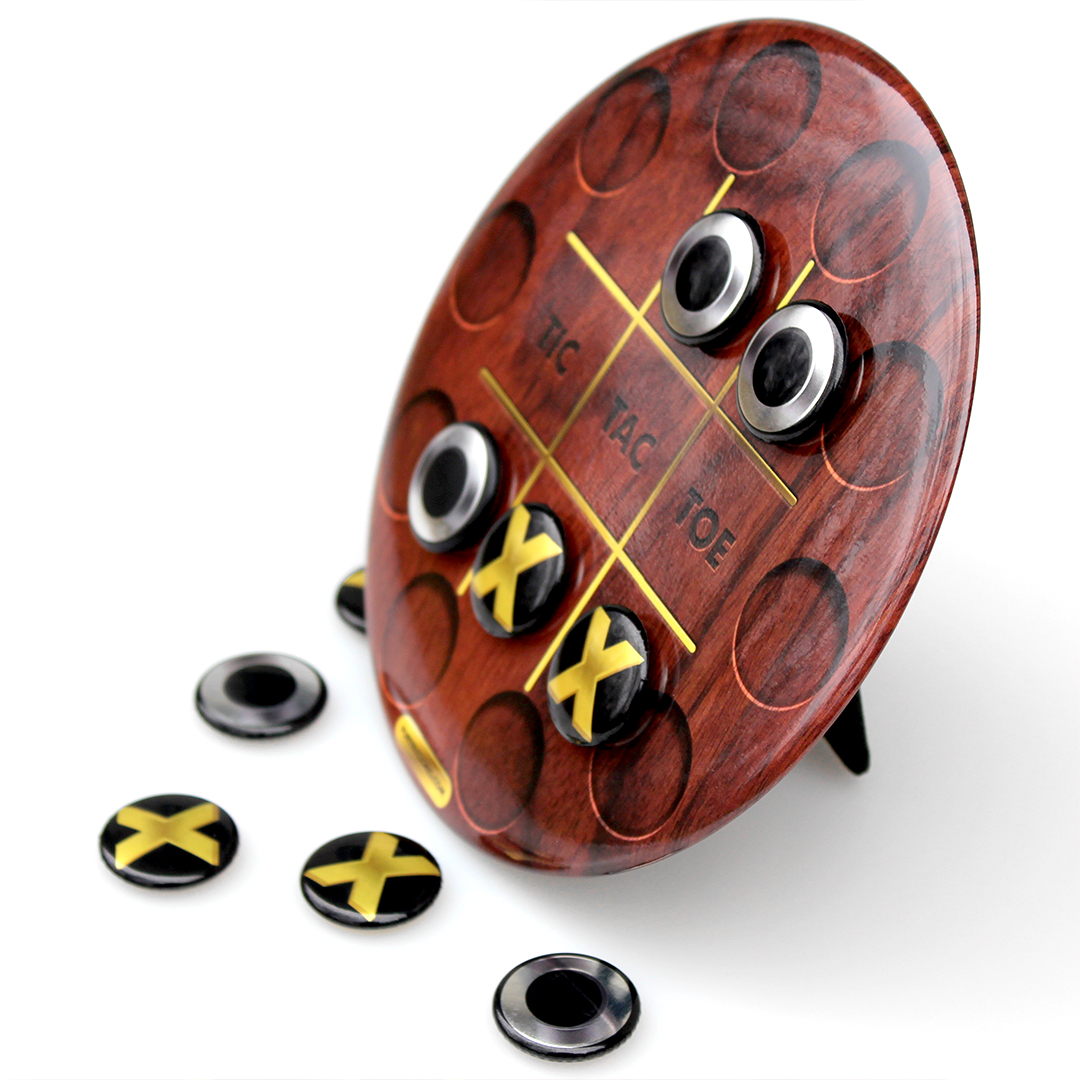 Magnetic Easel Tic-Tac-Toe Game Board!
We wanted to think outside the box with our patented Magnetic Easel so we created something functional and beautiful! This 6″ Magnetic Easel game board features TEN 1″ Round Fridge Magnets with metallic finish.
Take a look at the photos below and start thinking about how you can use this versatile and unique product! Our Magnetic Easel has a minimum order of just one piece! It's easy to create custom products in our free customizer tool. Try it today!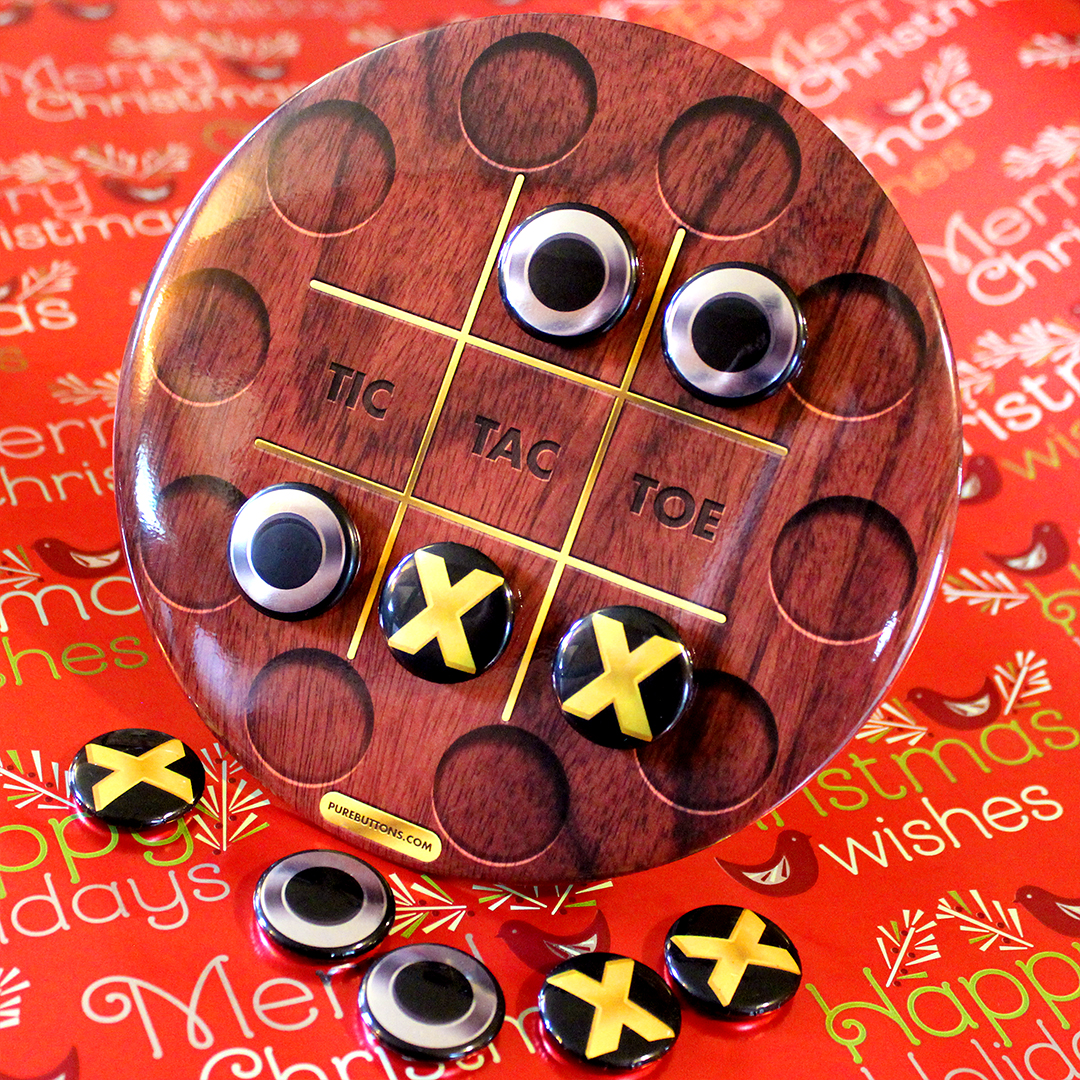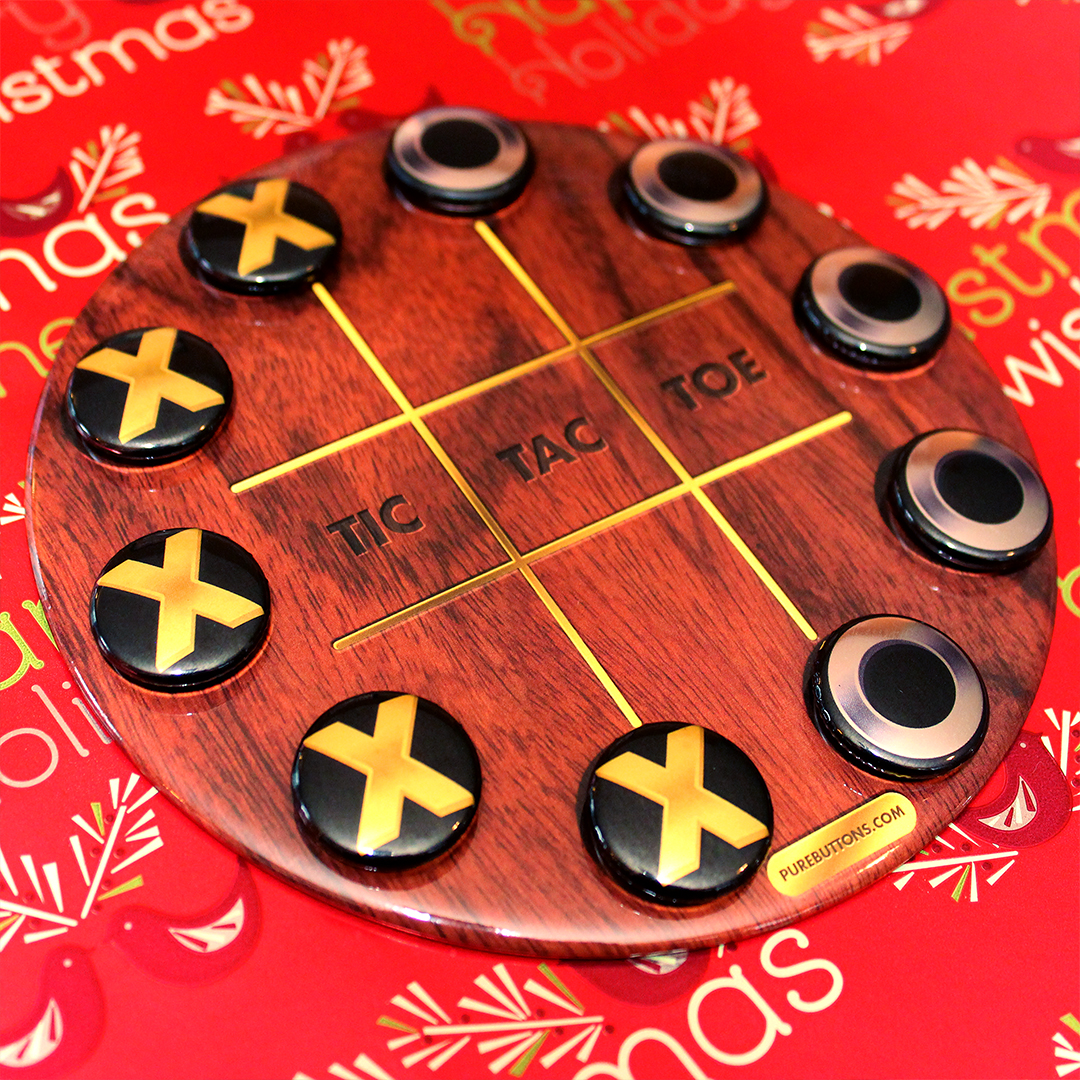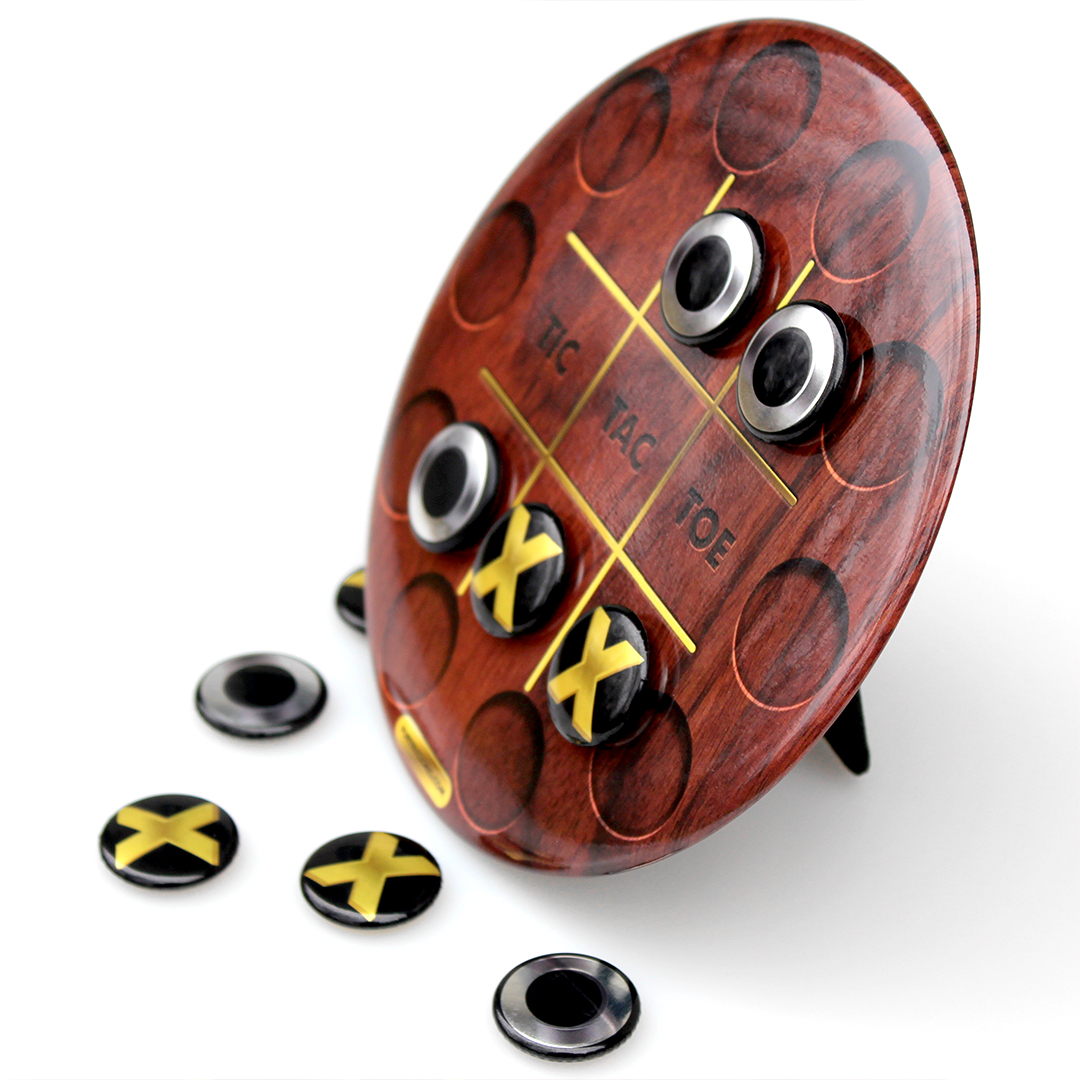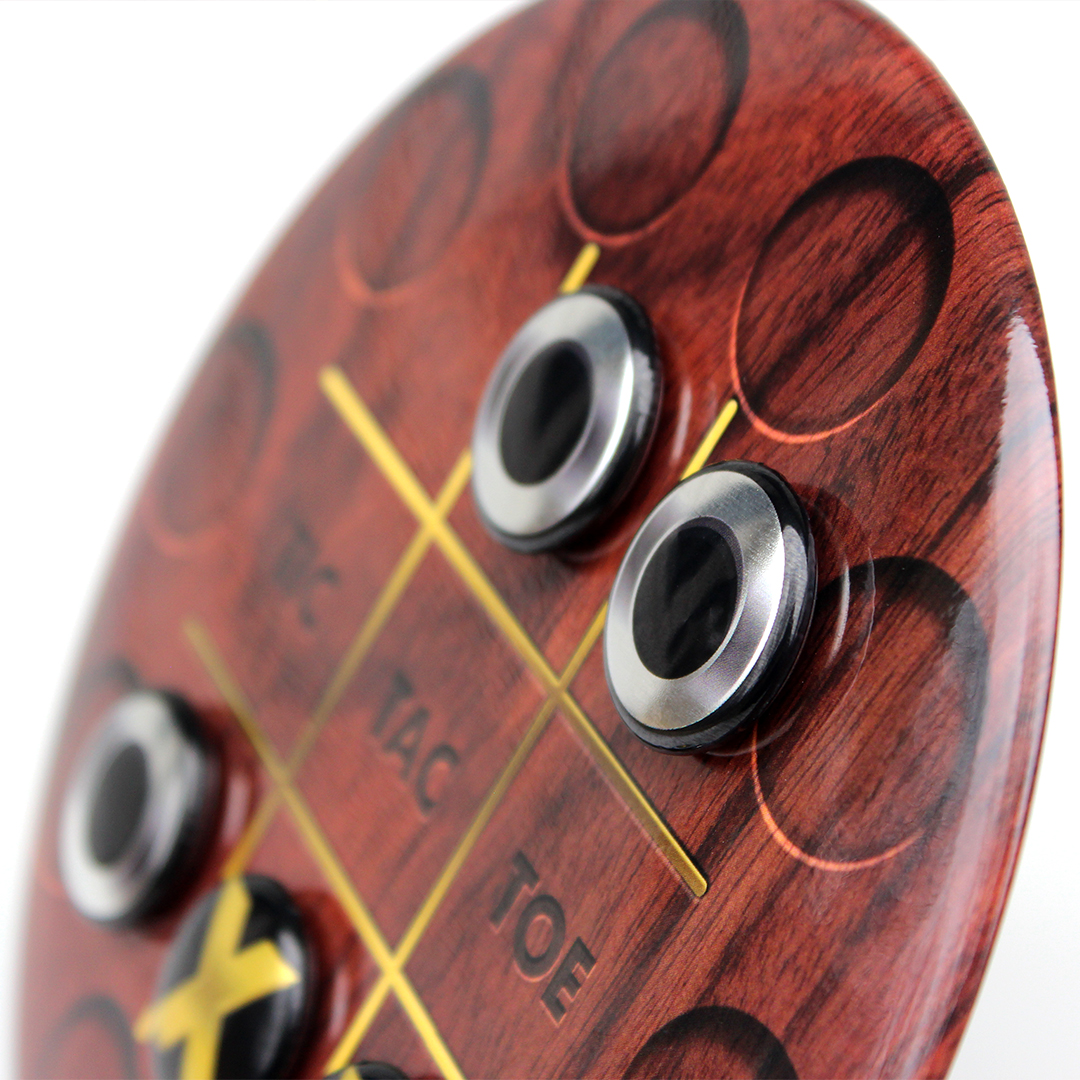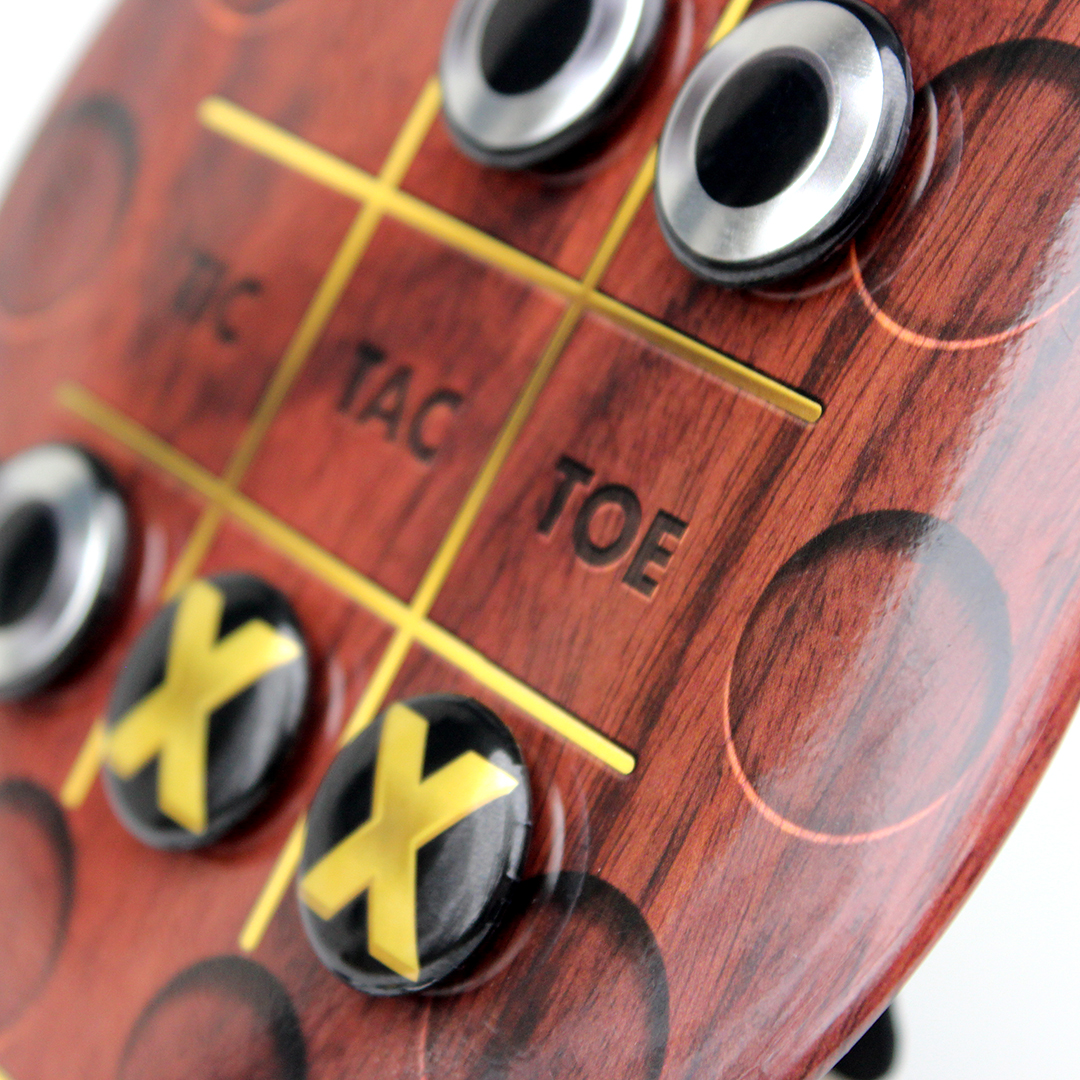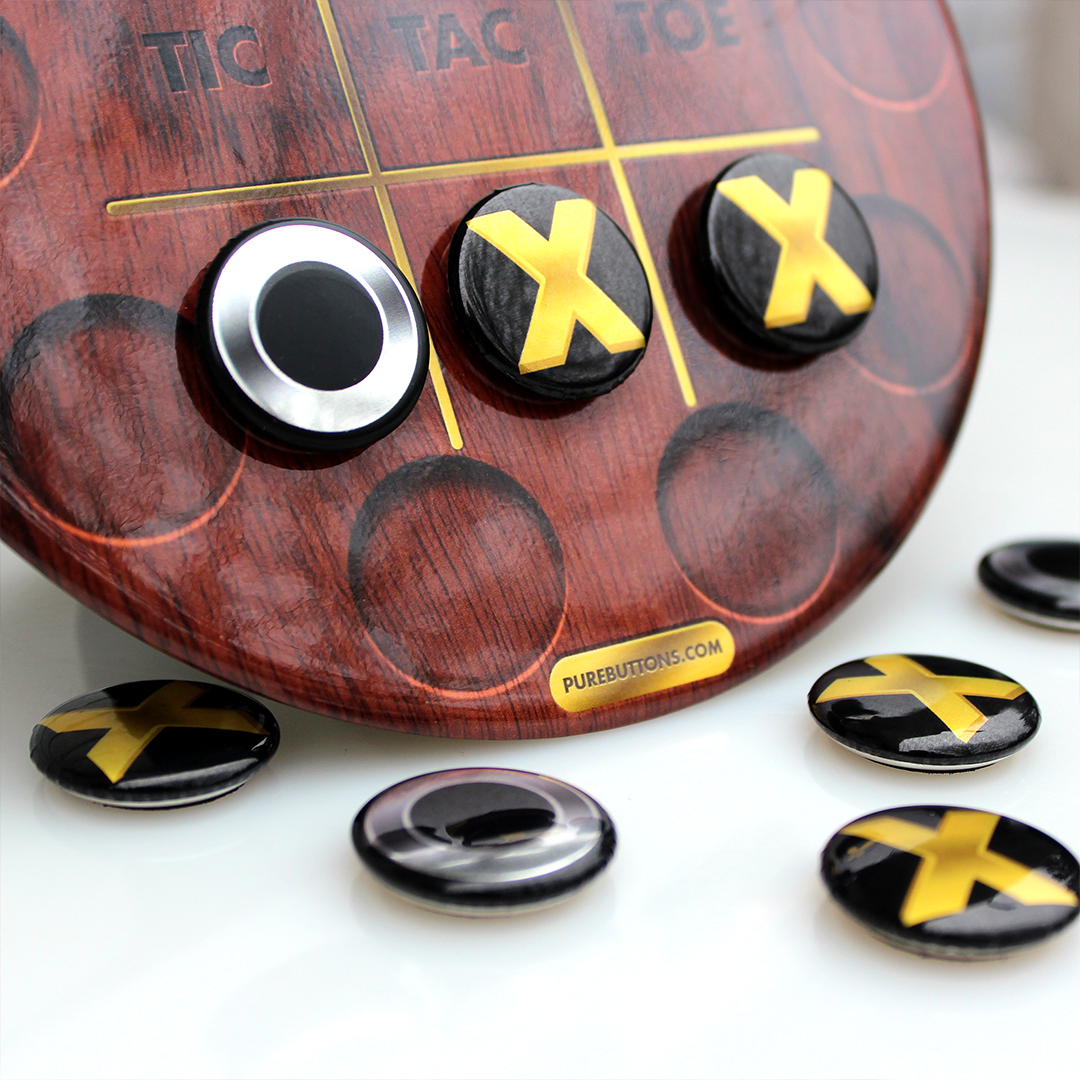 Rick Astley Fan Buttons
Artist Hannako Lambert made her boyfriend a Rick Astley bag for his birthday, and shared a tweet with us. The bag features cute illustrations of the crimson crooner on several sizes of custom buttons including our new 6″ Magnetic Easel.
Check out the tweet below to see the photos of this creative gift!
Not an artist? Don't worry! Our products make amazing Photo Gifts for your loved ones. Try our design gallery for inspiration!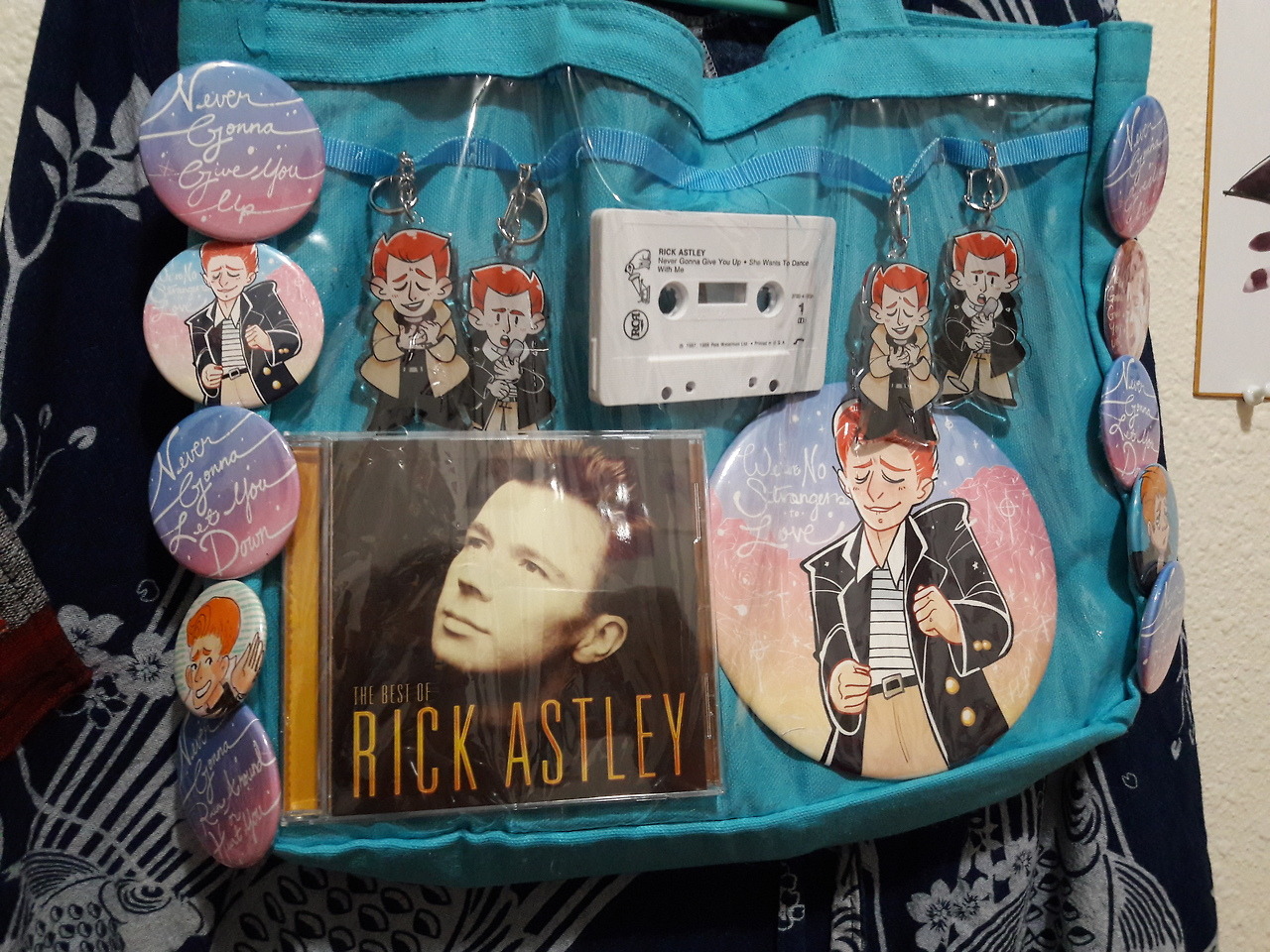 New! Lower prices on Magnetic Easels
We have lowered our pricing on our new 6″ Magnetic Easel. You can now get a single magnetic easel for just 7.50 and the prices go lower the more you order! These magnetic easels make an excellent photo gift for holidays and special occasions. Add your favorite facebook or instagram photos to your easel display with our simple to use customizer tool. Try it now at PureButtons.com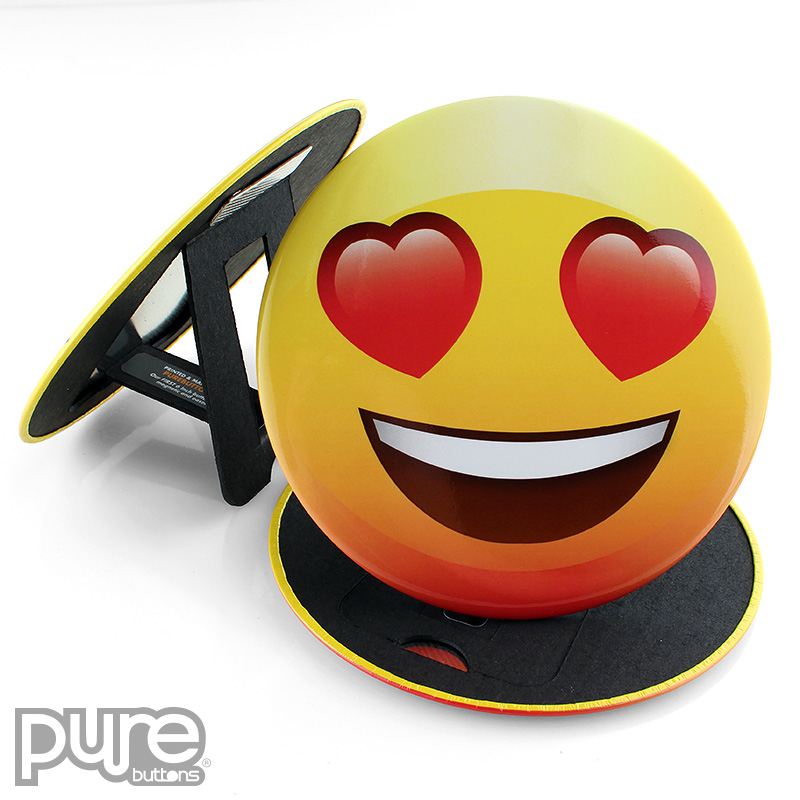 Call 800-710-2030