We are pleased to announce two brand new COVID-19 Vaccine Button designs available for purchase as either a pin-back button or clothing magnet in two sizes: 1.5″ round and 2.25″ round.
I Got My Vax Button is a bold button design with large text and an illustration of a vaccine syringe. Get noticed when you're in public with this vaccine button design.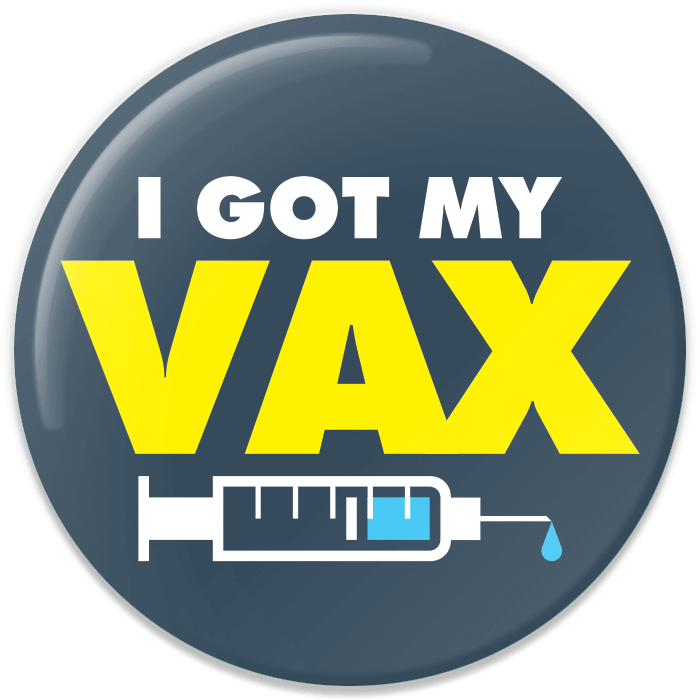 Vaxxed To The Max Button design is ready to grab attention and get some laughs when you wear it out. This bright yellow button design featured bold easy to read text and is available now!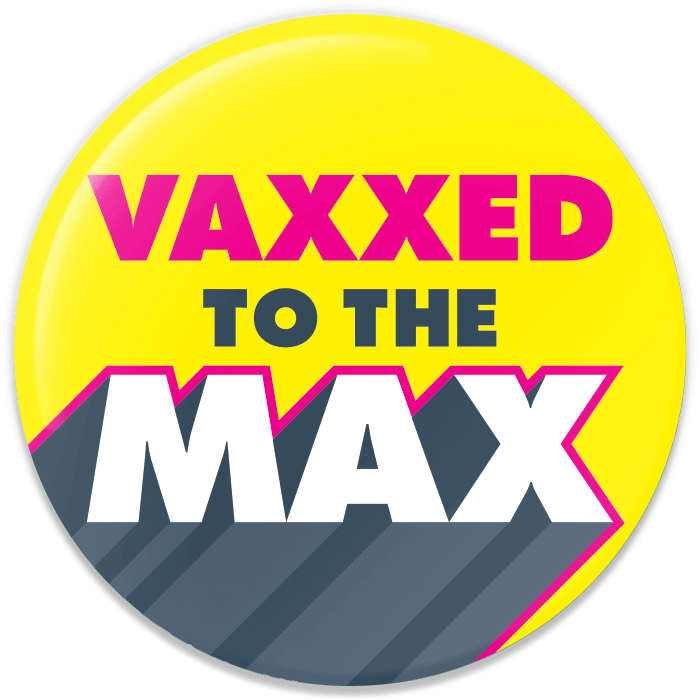 Enjoy bulk discounts when you order higher quantities for friends, family and co-workers. Or just get one for yourself!
Raise vaccine awareness and let others know that you're vaccinated with these easy to read button designs. We are currently offering six unique coronavirus vaccine button designs for you to choose from. These popular buttons are helping people be identified all around the world!
Stay safe out there!
Last Modified: May 28th, 2021