Now you can create COVID-19 buttons with our professional graphics, but in any style you'd like.
Our online art tool's Coronavirus design design gallery has been updated with our latest graphics. This includes our original social distancing button designs and our new covid vaccine button designs.
Covid vaccine buttons can be helpful in encouraging others to become vaccinated and reduce the spread of COVID-19.
All of our COVID-19 button designs are fully customizable. Choose your own colors and add your logo to create a completely unique coronavirus button design.
How to access:
Browse our gallery of coronavirus designs by choosing any of our customizable products and enter the art tool.

From there click the IMAGE & TEXT button in the tool bar (seen below), and then "CHOOSE FROM DESIGNS" in the floating window.
From here you can choose the Coronavirus gallery, or look at our other galleries of design assets.
Create a totally customized coronavirus button design right in your browser and get an instant digital proof.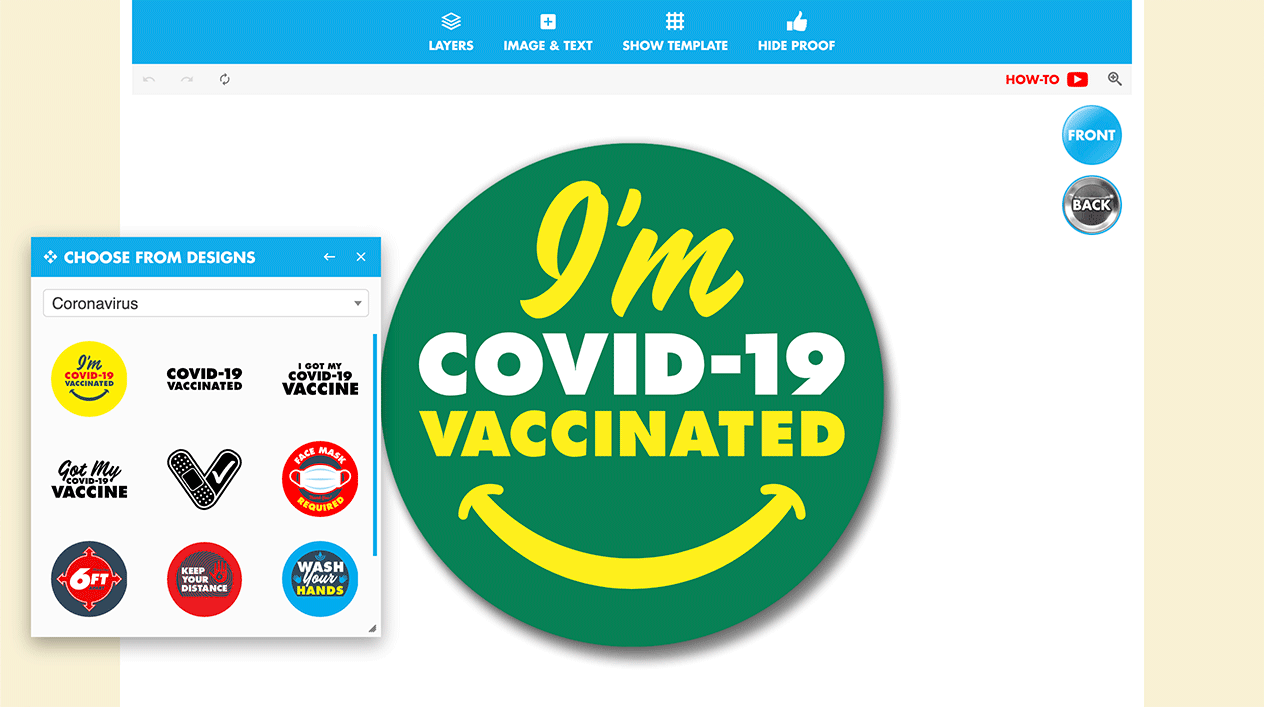 Last Modified: February 8th, 2021