We have added a clothing magnet upgrade option to our popular COVID-19 Vaccine Buttons. Now, instead of our classic pin-back button, you can choose to order our covid vaccine buttons with a neodymium magnet that holds on tight to clothing without the need for a pin to pierce cloth. Our clothing magnets can even be displayed on your refrigerator or any other magnet-ready surface.
Simply choose the clothing magnet option and add to cart. From there you can modify your desired quantity and checkout. Our easy website makes checkout a breeze.
Our most popular design is our I'm COVID-19 Vaccinated Smiley Button which features a bright yellow smiley mouth and easy to read bold text. Thousands of people around the globe are wearing this button to let the world know they're happily vaccinated for COVID-19.
Our coronavirus vaccine buttons are a great way to identify yourself in public as a vaccinated person. We also offer a High Risk Button for individuals who need to still remain more careful as public life resumes this year.
Covid-19 Buttons en Español
We also now offer these coronavirus vaccine button designs translated into spanish upon request. Or, contact us for a unique request!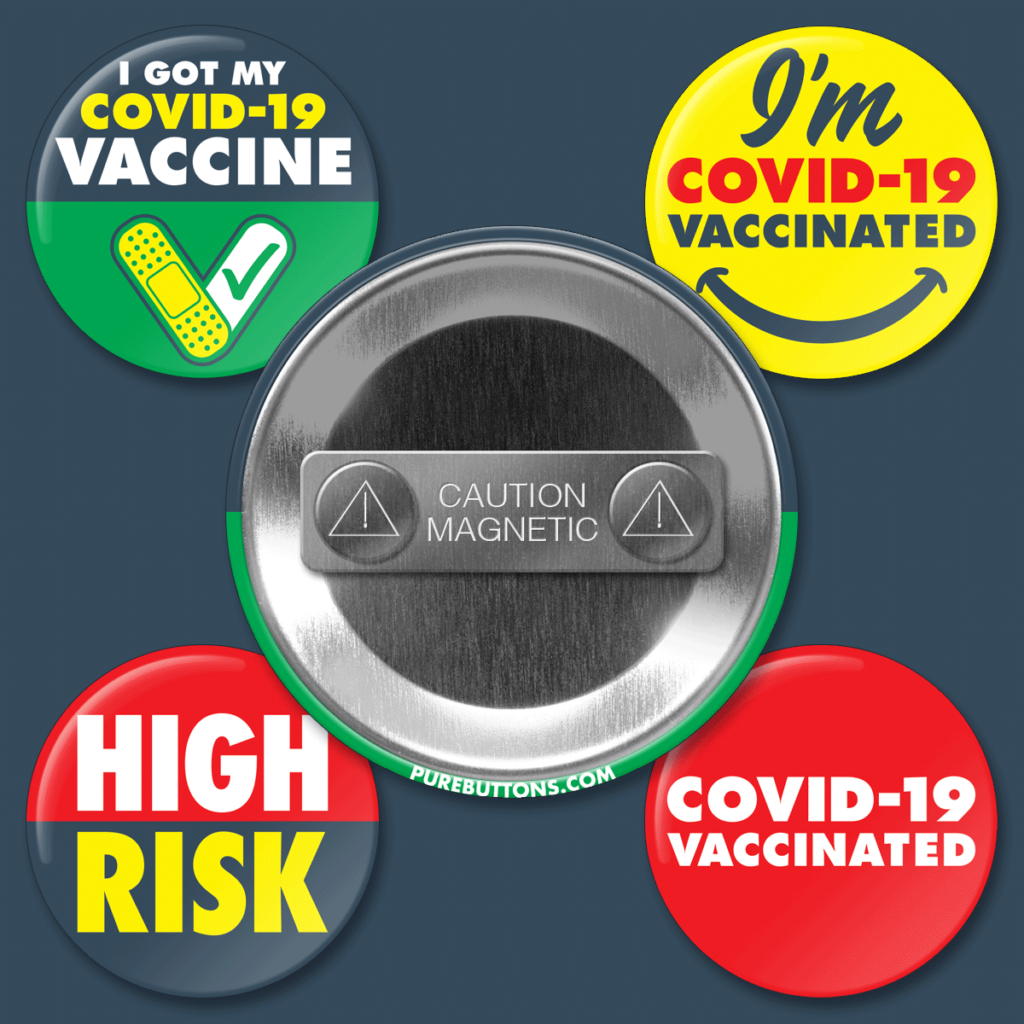 Last Modified: May 26th, 2021