Clothing Magnets
Welcome to our Clothing Magnets category! Below you will find articles, posts, coupons or samples featuring Clothing Magnets. To see our latest content, visit Home.
15% off Clothing Magnets, 4 New Clothing Magnet Sizes!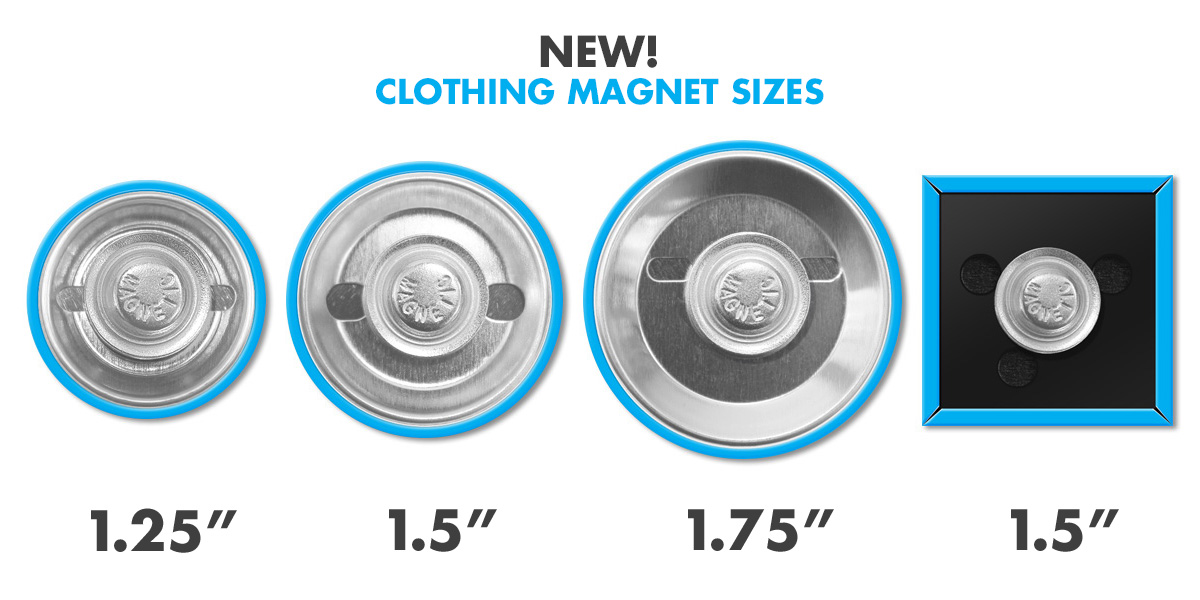 We recently launched four new Clothing Magnet sizes that are smaller and feature a single neodymium magnet post on the back.
For the month of April, take 15% off Clothing Magnets with code CMAG15
These durable, extremely strong magnets will hold your design to your shirt without the need for a pin hole in your garment. Also, the magnet can be used to hang your design on any metal surface.
15% OFF Clothing Magnets & new photo gifts
Happy new year! This month, take 15% OFF clothing magnets with code CMAG15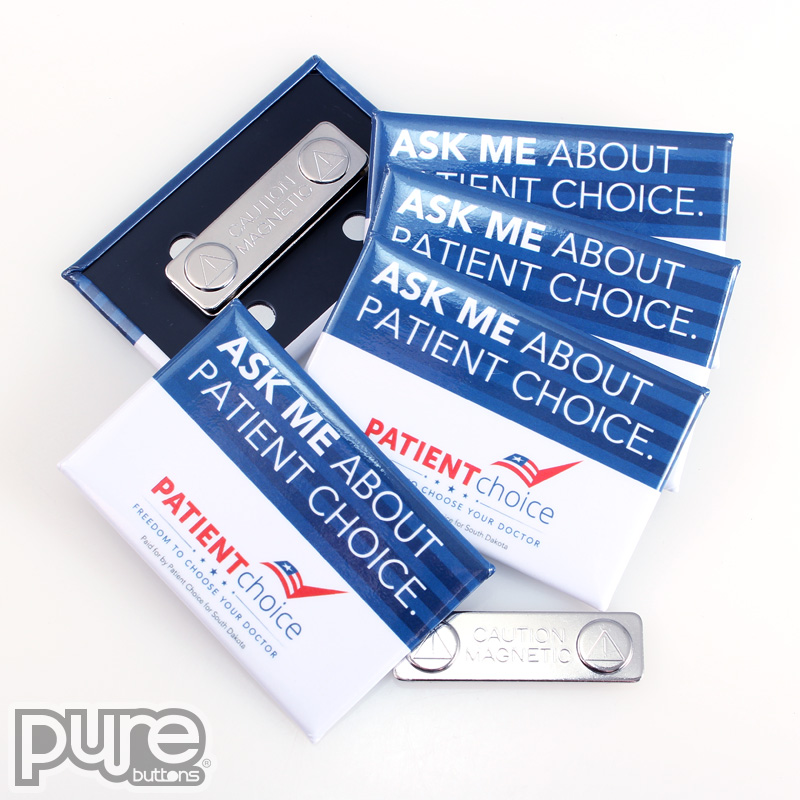 New photo gift designs for V-Day, B-Days & Baby
We've launched new free photo gift design galleries for Birthdays, Babies / Kids, and Valentine's Day, or any day you want to show your loved ones how you feel.
Simply select a design, add a photo (from your phone, computer, instagram, or facebook) and add to cart. These beautiful border designs are free to use and help you create a gift that your loved ones will cherish!

15% OFF Clothing Magnets for a limited time
Clothing Magnets make great name tags, and are perfect for any situation when you don't want to pin through formal or business attire.
For a limited time take 15% off Clothing Magnets with code CMAG15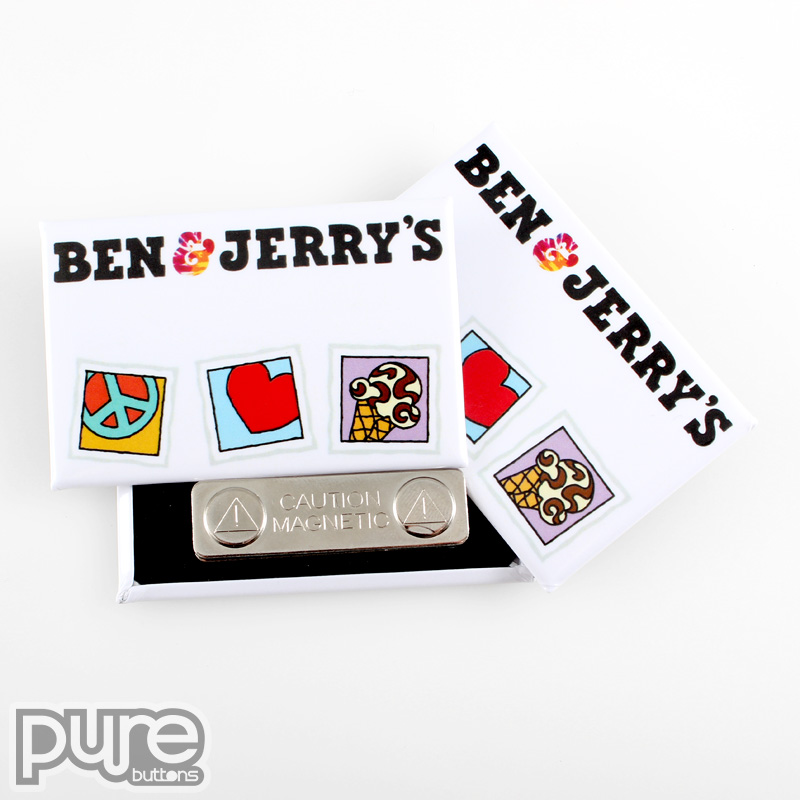 Clothing Magnets 15% OFF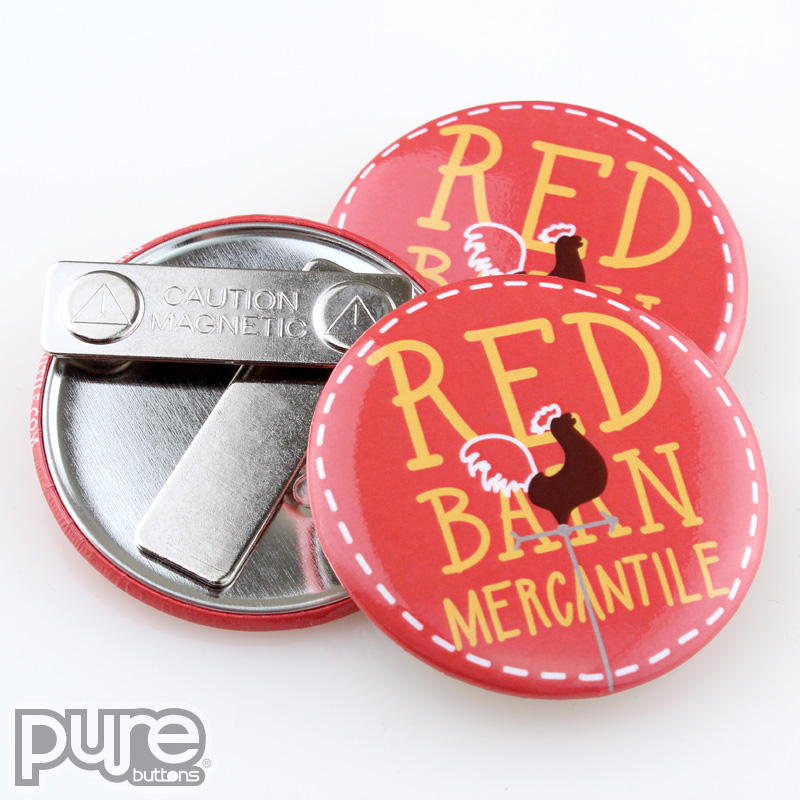 Now through October 15, 2014 you can take 15% off our premium custom clothing magnets with promo code CMAG15. Enjoy the benefits of our high powered magnets which replace our pin, saving your delicate garments from the tyranny of pin-holes. Liberate your nametags with Clothing Magnets! As seen in use by like the likes of Ben & Jerry's icecream shop employees nationwide!
Clothing Magnets are Popular!
You may have noticed we recently launched Clothing Magnets, a magnetic alternative to our custom pin-back buttons and they have been very popular with our customers! Take a minute to look at just what makes these reusable clothing magnet buttons so cool! The high-powered magnet bar on the back comes off to allow you to attach the button to your clothing with no holes and no worries about damaging your garments or poking your fingers!
Clothing magnets come in 3 sizes: 2.25″ round, 3″ round, and 2.75×1.75 rectangles.
Order some today and get noticed! View our variety of products featuring magnets at our website.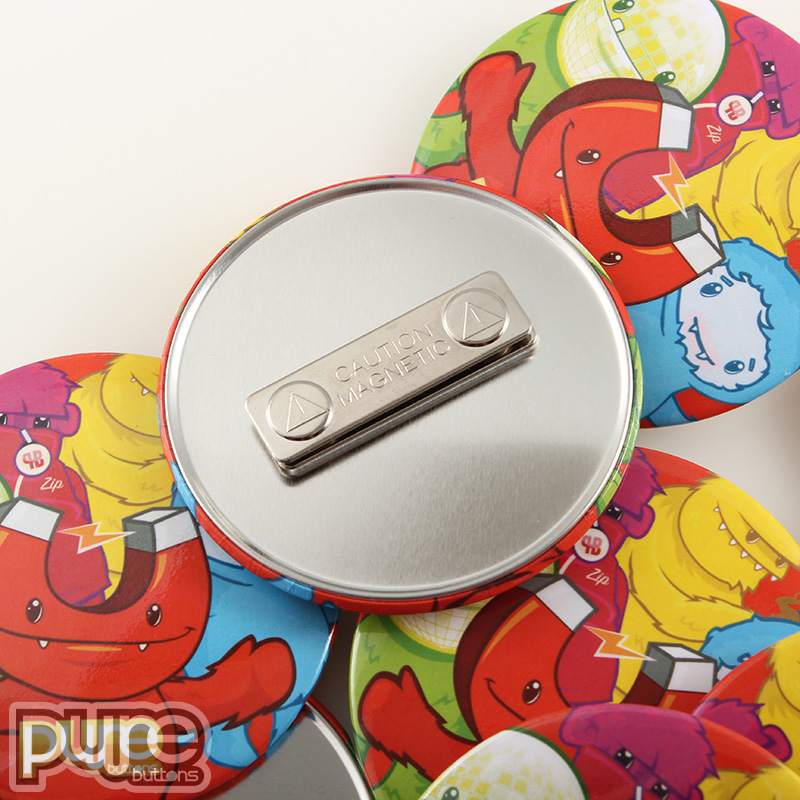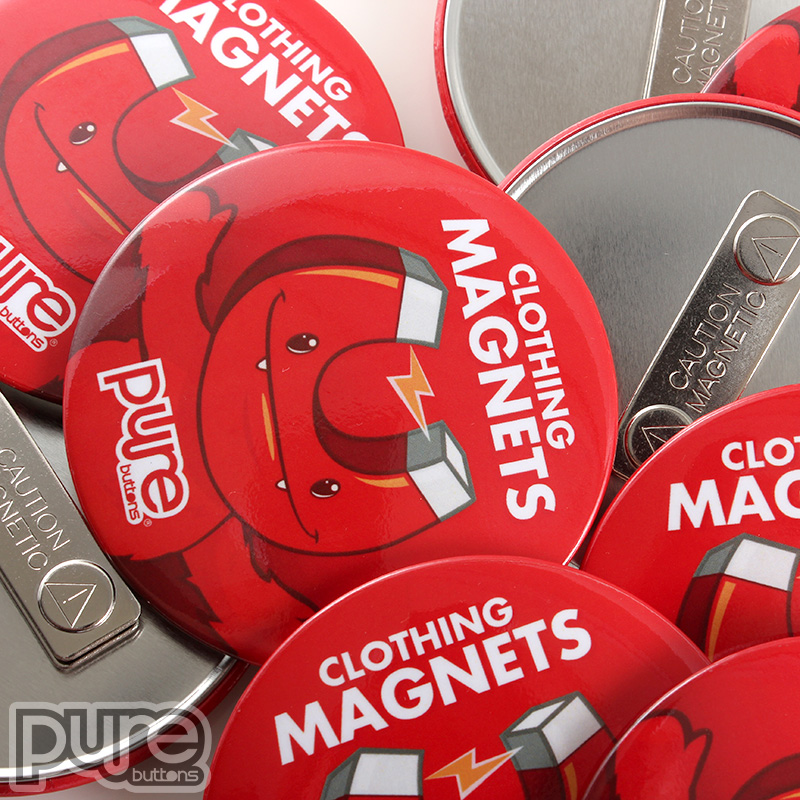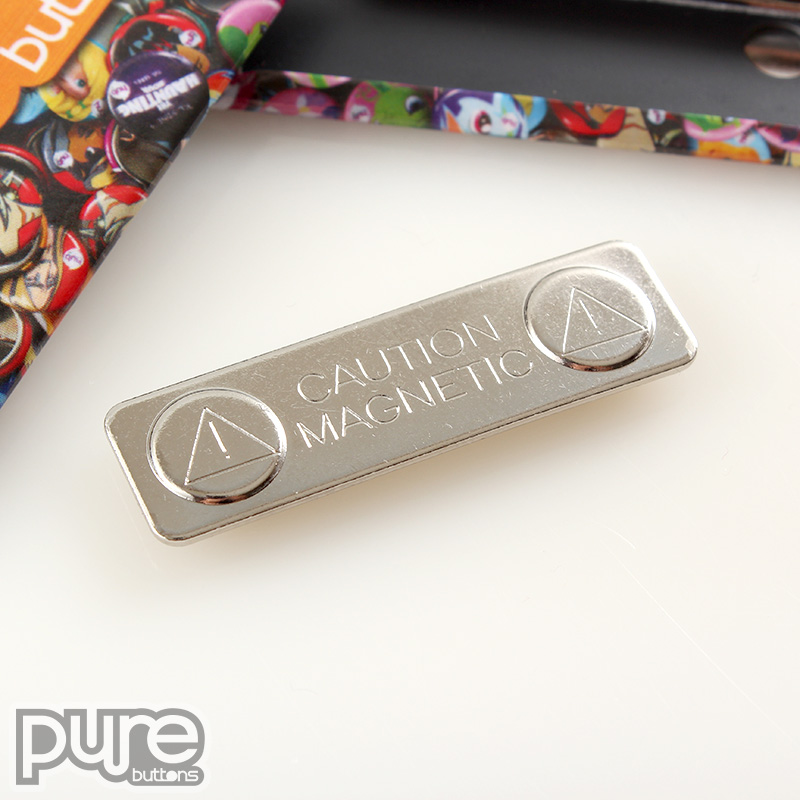 The small but extremely powerful magnet bar on the back is removed by twisting and pulling.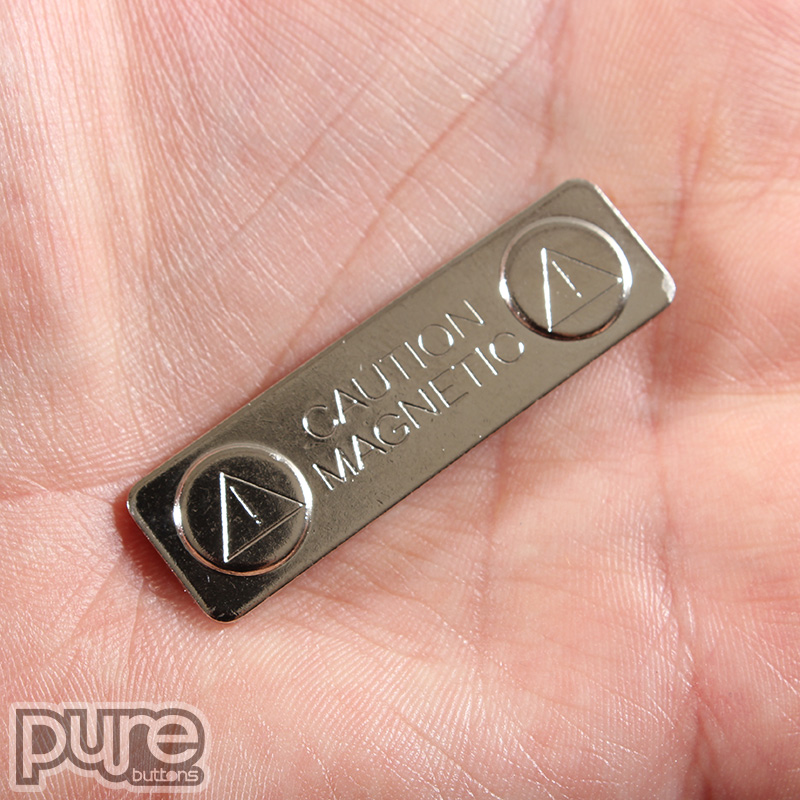 These clothing magnets by Ben & Jerry's are used as employee ID tags in their brick-and-mortar ice cream shops.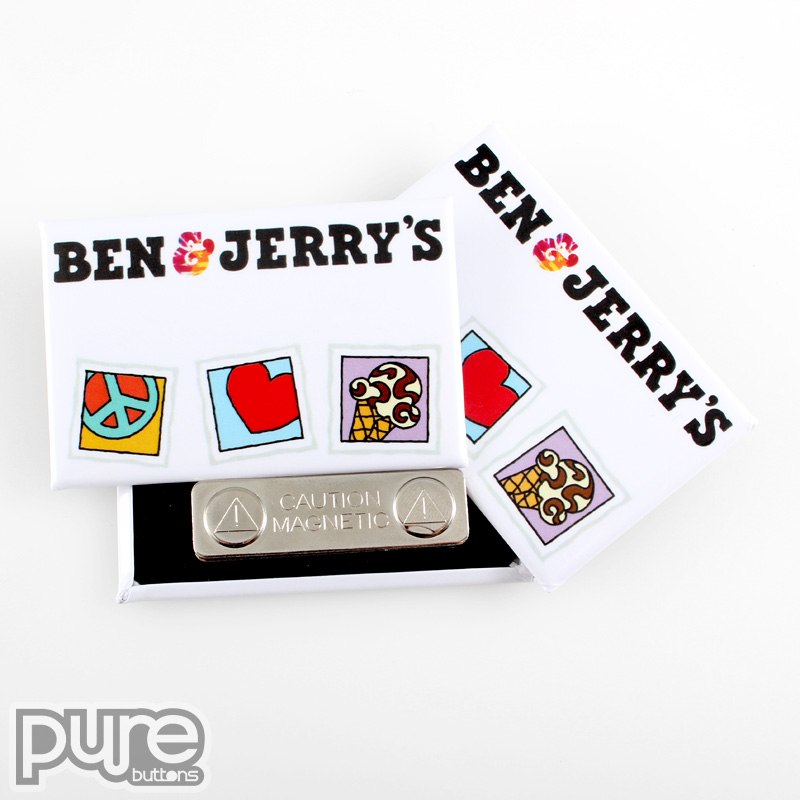 PureButtons Clothing Magnets "Sticks around but doesn't leave a trace!"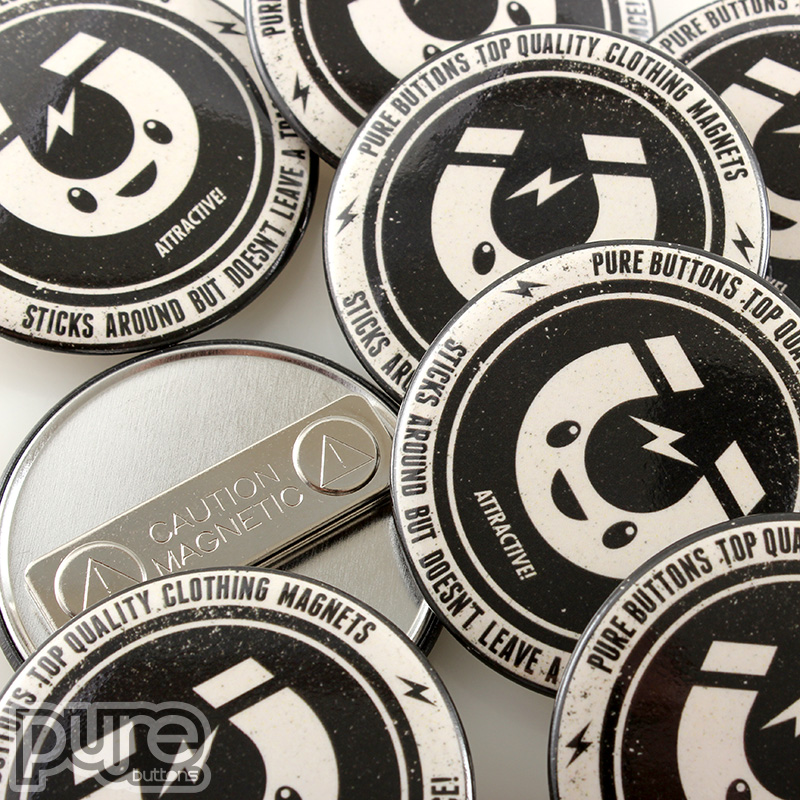 Call 800-710-2030