Clothing Magnets
Welcome to our Clothing Magnets category! Below you will find articles, posts, coupons or samples featuring Clothing Magnets. To see our latest content, visit Home.
Custom Name Tags & Magnetic Name Tags
Our custom buttons and clothing magnets are the perfect platform for reusable custom name tags or custom name badges. These pin-back name tags can be personalized and printed with the wearer's name very affordably. Our minimum order is just one name tag which allows you to create a custom name tag for everyone in your team!
We also offer high quality magnetic name tags with a magnet bar on the back that easily attaches the name tag to your clothing without the need to pierce cloth.
Reusable name tags can be designed like the examples below. These full color designs leave a blank space in the design that can be written on with a permanent marker.
For a truly custom name tag, you can use our easy online tool to add your name to any size or shape name tag and get a free instant digital proof to approve before you checkout.
Try our online tool to create custom name tags for your whole team!
The photos below are of reusable name tags with blank spaces to manually fill out in the future. Others have ordered custom name tags with names included in the printed design, but we have not included photos of these personalized name tags for privacy.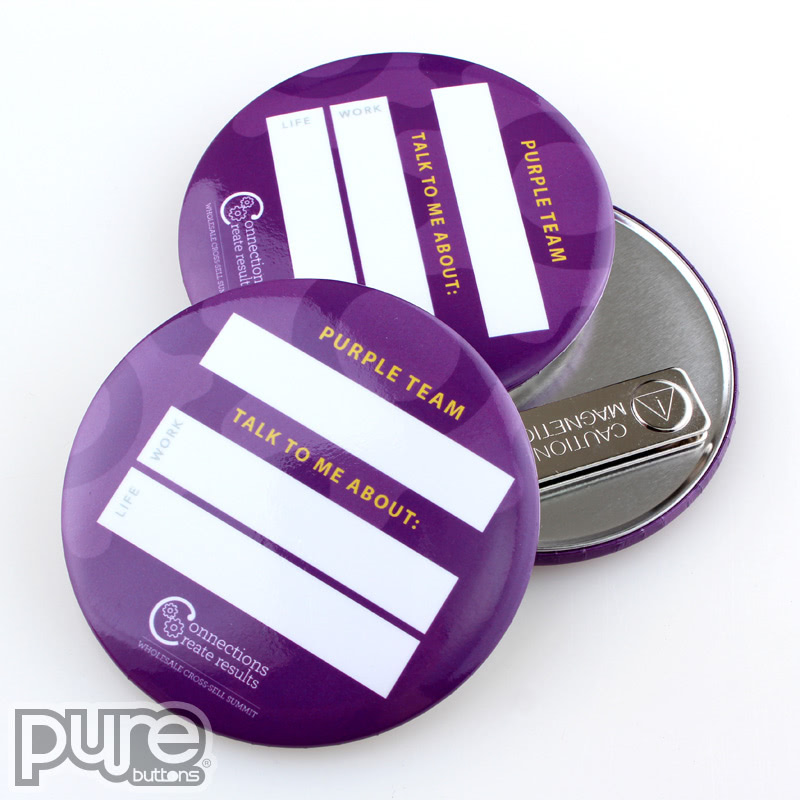 The magnetic name badges above features multiple fields to fill out. Notice the magnetic fastener bar on the back side of the name badge. High quality metal construction ensures long term performance!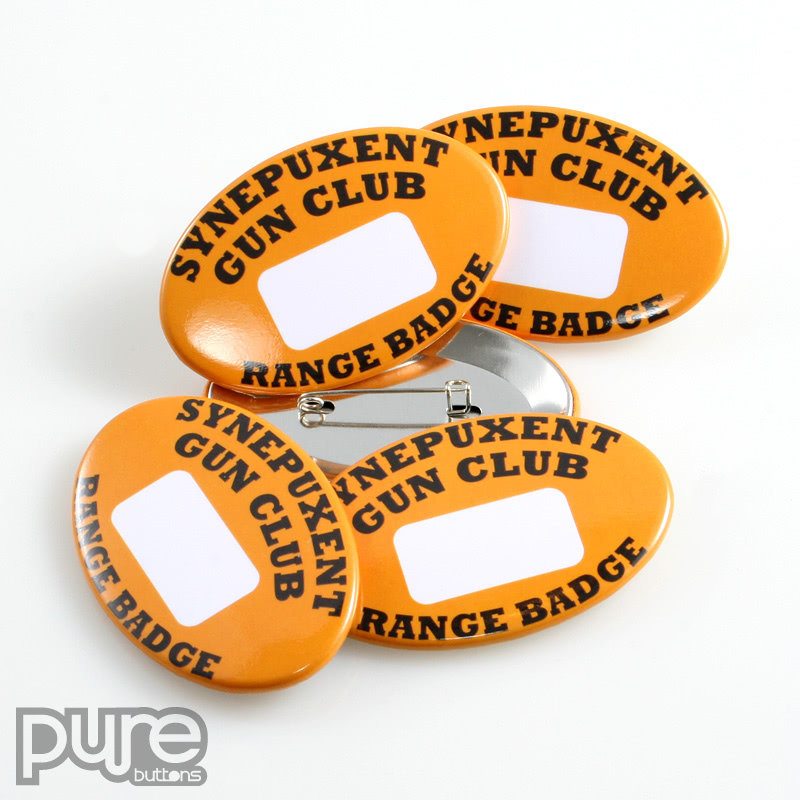 The Synepuxent Gun Club uses the pin-back custom name tags above to identify members at their gun range.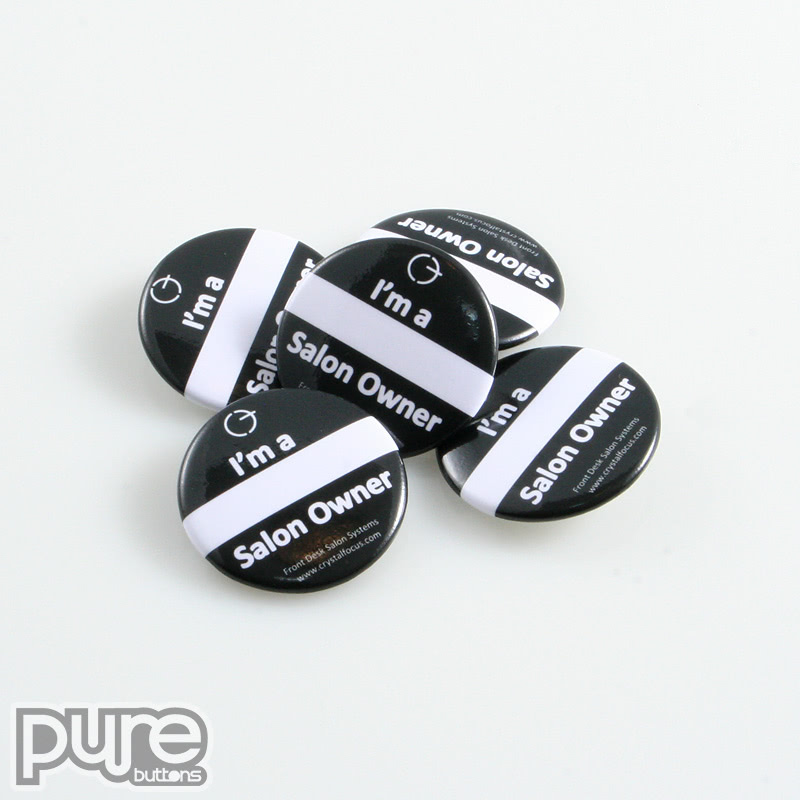 The name tags above were used at a cosmetology convention and salon owners could fill in the blank to identify themselves.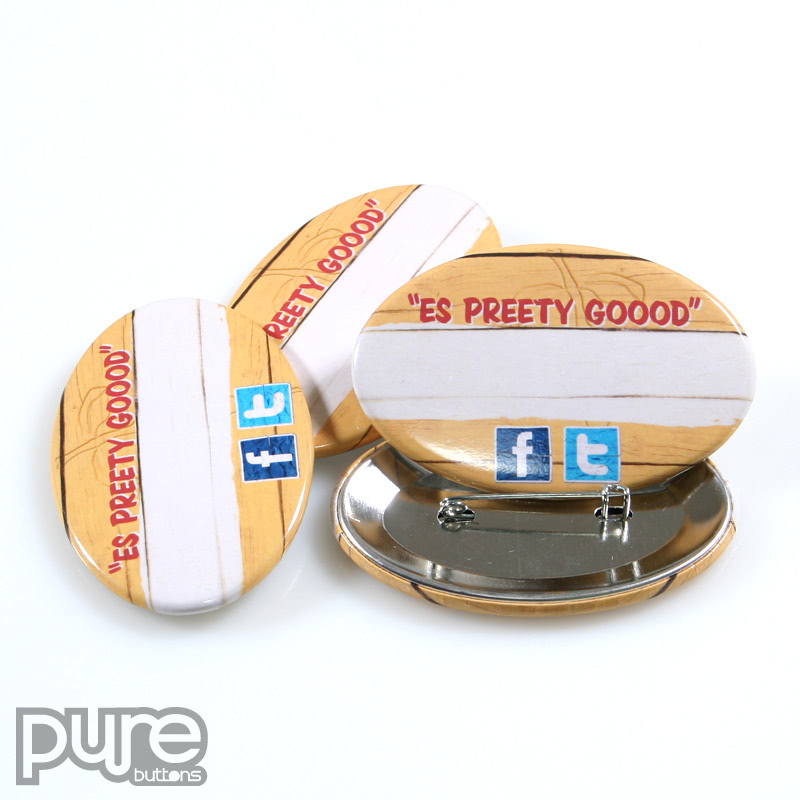 The restaurant Lupe Tortilla uses the pin-back custom name tags above to identify their employees. A large blank area can be decorated with a permanent marker and buying blank name tags in bulk saves money!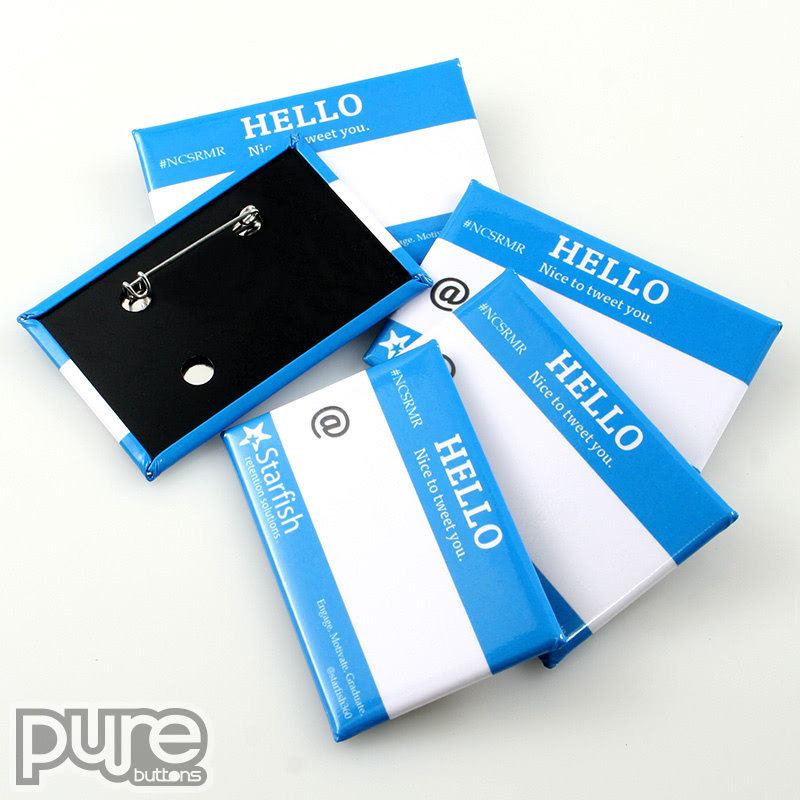 The pin-back custom name tags seen above mimic the classic "Hello My Name Is" name tag stickers in a more durable and eye catching way.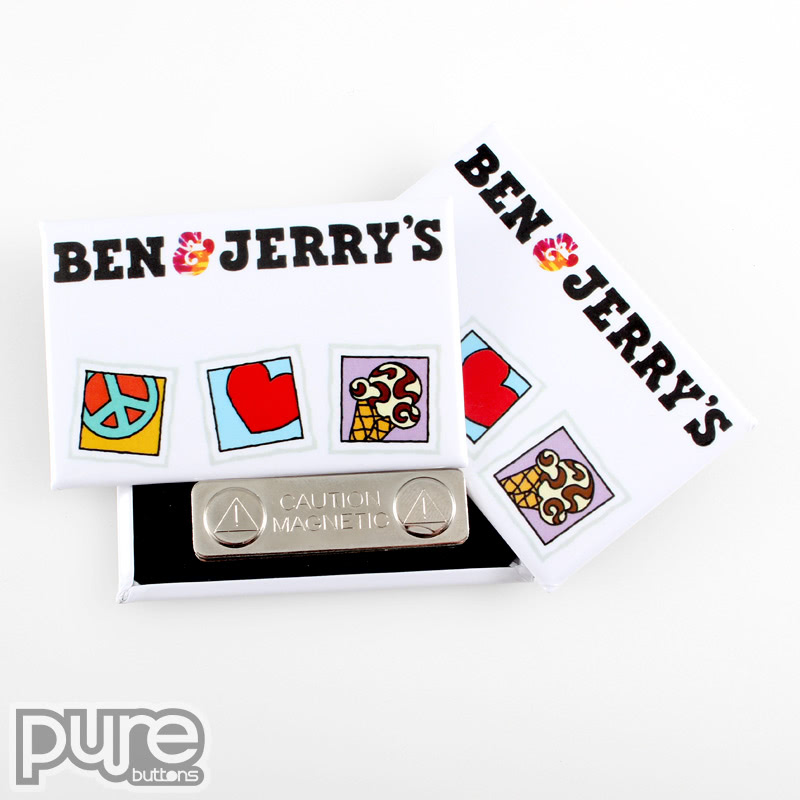 Ben and Jerry's ice cream shops use the magnetic name tags shown above to identify employees in a fun and custom way!
15% off Clothing Magnets, 4 New Clothing Magnet Sizes!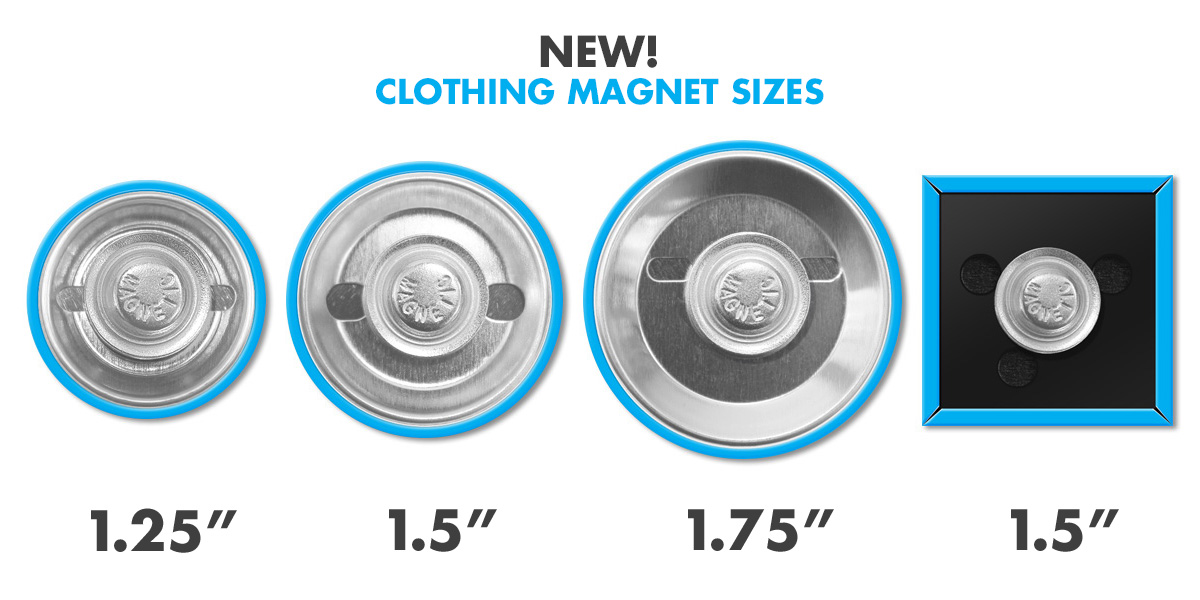 We recently launched four new Clothing Magnet sizes that are smaller and feature a single neodymium magnet post on the back.
For the month of April, take 15% off Clothing Magnets with code CMAG15
These durable, extremely strong magnets will hold your design to your shirt without the need for a pin hole in your garment. Also, the magnet can be used to hang your design on any metal surface.
15% OFF Clothing Magnets & new photo gifts
Happy new year! This month, take 15% OFF clothing magnets with code CMAG15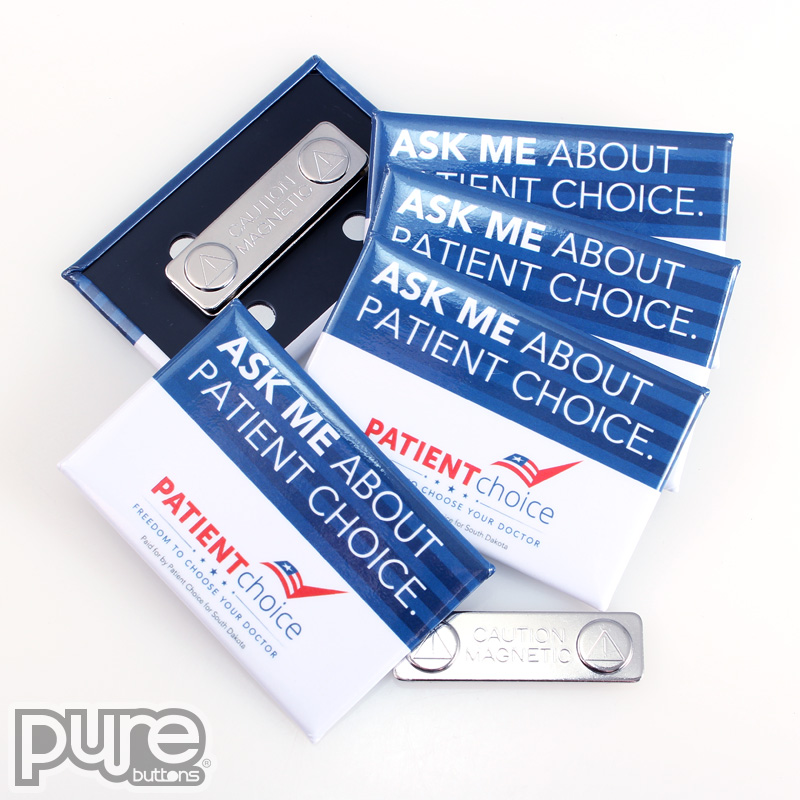 New photo gift designs for V-Day, B-Days & Baby
We've launched new free photo gift design galleries for Birthdays, Babies / Kids, and Valentine's Day, or any day you want to show your loved ones how you feel.
Simply select a design, add a photo (from your phone, computer, instagram, or facebook) and add to cart. These beautiful border designs are free to use and help you create a gift that your loved ones will cherish!

15% OFF Clothing Magnets for a limited time
Clothing Magnets make great magnetic name tags, and are perfect for any situation when you don't want to pin through formal or business attire.
For a limited time take 15% off Clothing Magnets with code CMAG15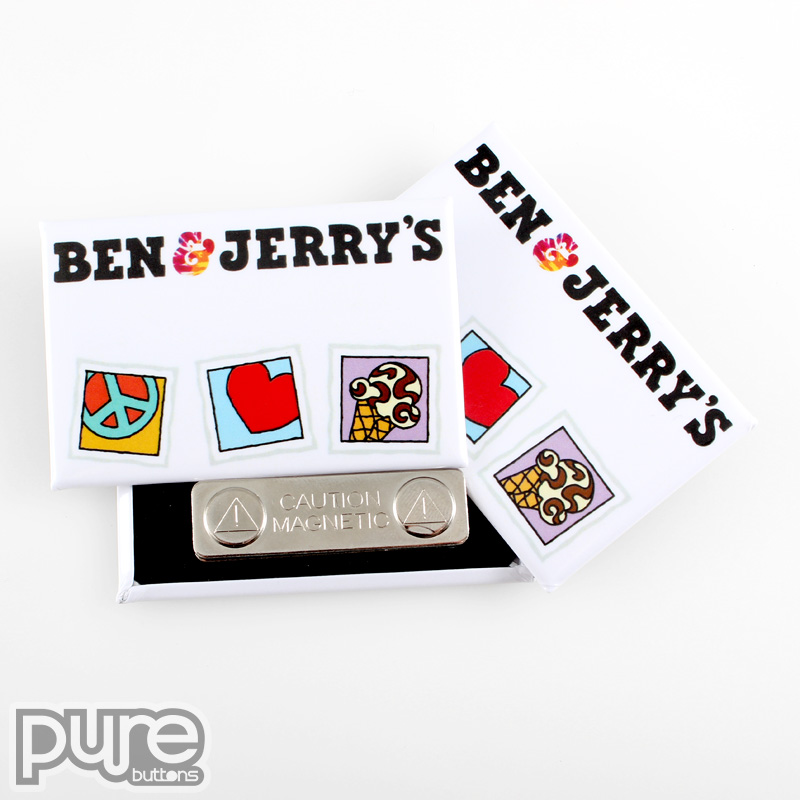 Clothing Magnets 15% OFF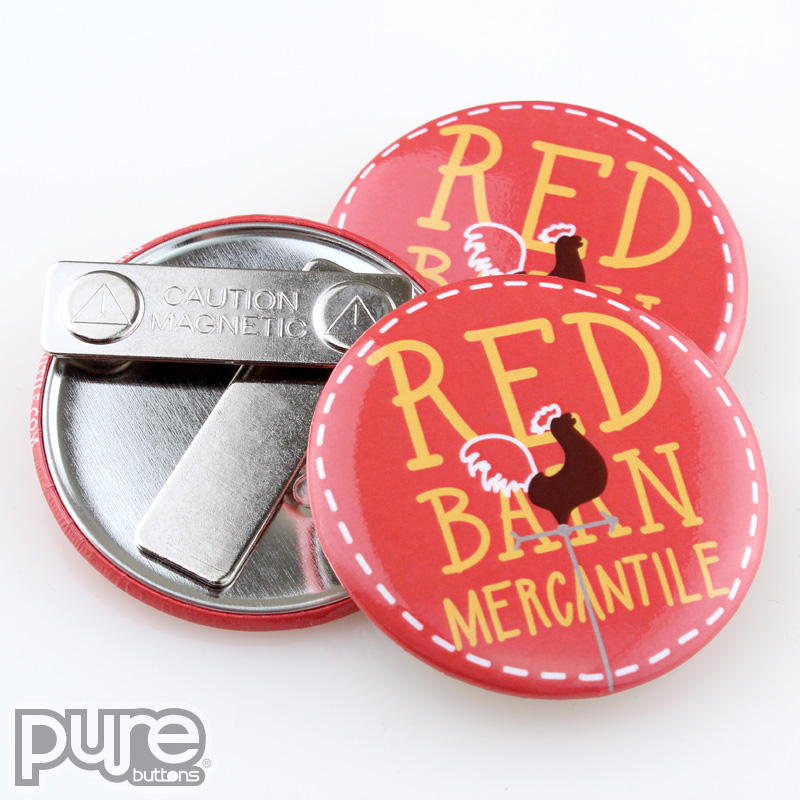 Now through October 15, 2014 you can take 15% off our premium custom clothing magnets with promo code CMAG15. Enjoy the benefits of our high powered magnets which replace our pin, saving your delicate garments from the tyranny of pin-holes. Liberate your nametags with Clothing Magnets! As seen in use by like the likes of Ben & Jerry's icecream shop employees nationwide!
Call 800-710-2030