We are pleased to announce 3 new bold designs for you to proudly display your status as VACCINATED for COVID-19.
These COVID-19 vaccine buttons are available in two sizes: 1.5″ & 2.25″ buttons.
There is no minimum order, but we offer significant discounts on bulk orders.
Our affordable pricing starts at $4.99 for one button and goes as low as $0.172 each for large bulk orders!
All of our pin-back buttons are water resistant and easily sanitized!
I Got My COVID-19 Vaccine Button
Large text reads I GOT MY COVID-19 VACCINE on this green and blue button that is sure to be noticed. Featuring a bandaid V shape for "vaccine", this button is stylized after the official Centers for Disease Control (CDC) graphics for covid vaccine buttons and stickers.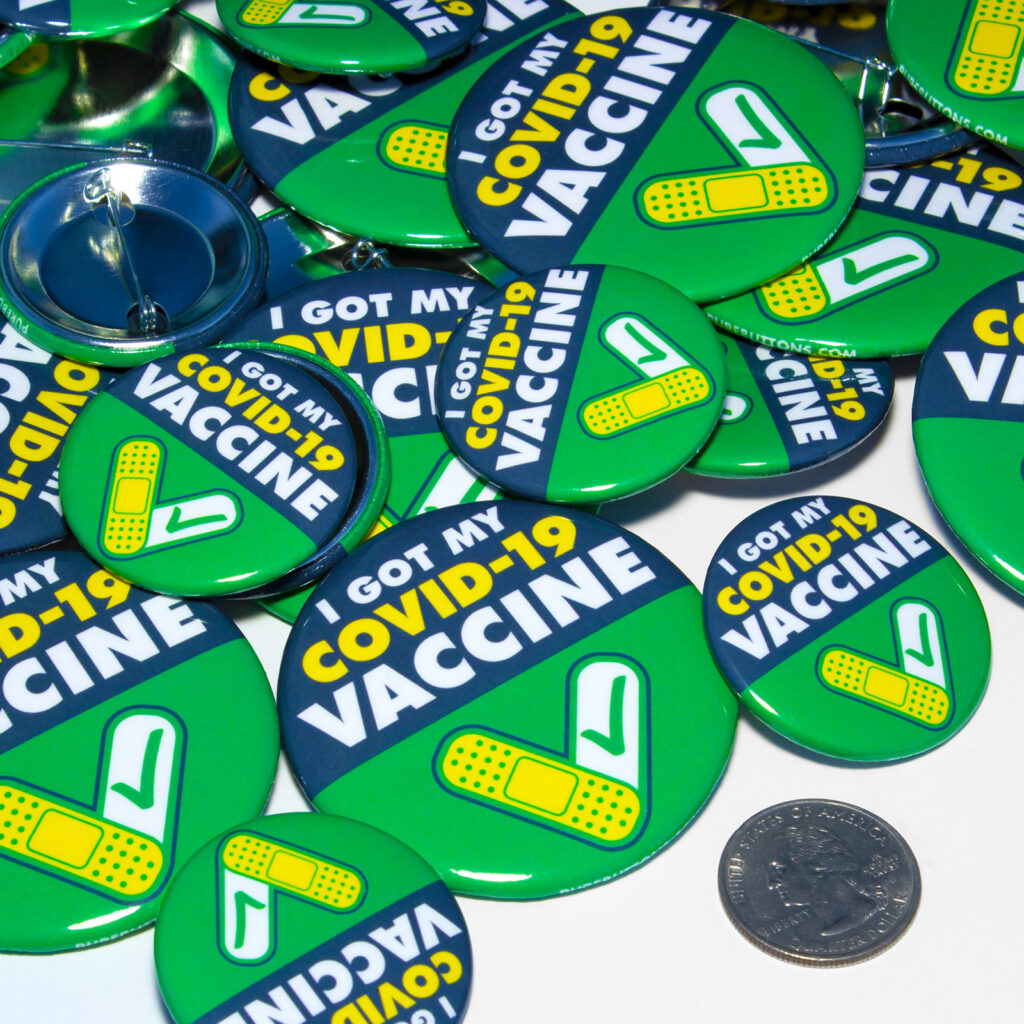 I'm COVID-19 Vaccinated Smiley Button
Show how happy you are to have your coronavirus vaccine with this bright yellow button featuring the text "I'm COVID-19 Vaccinated" and a large smiley mouth graphic.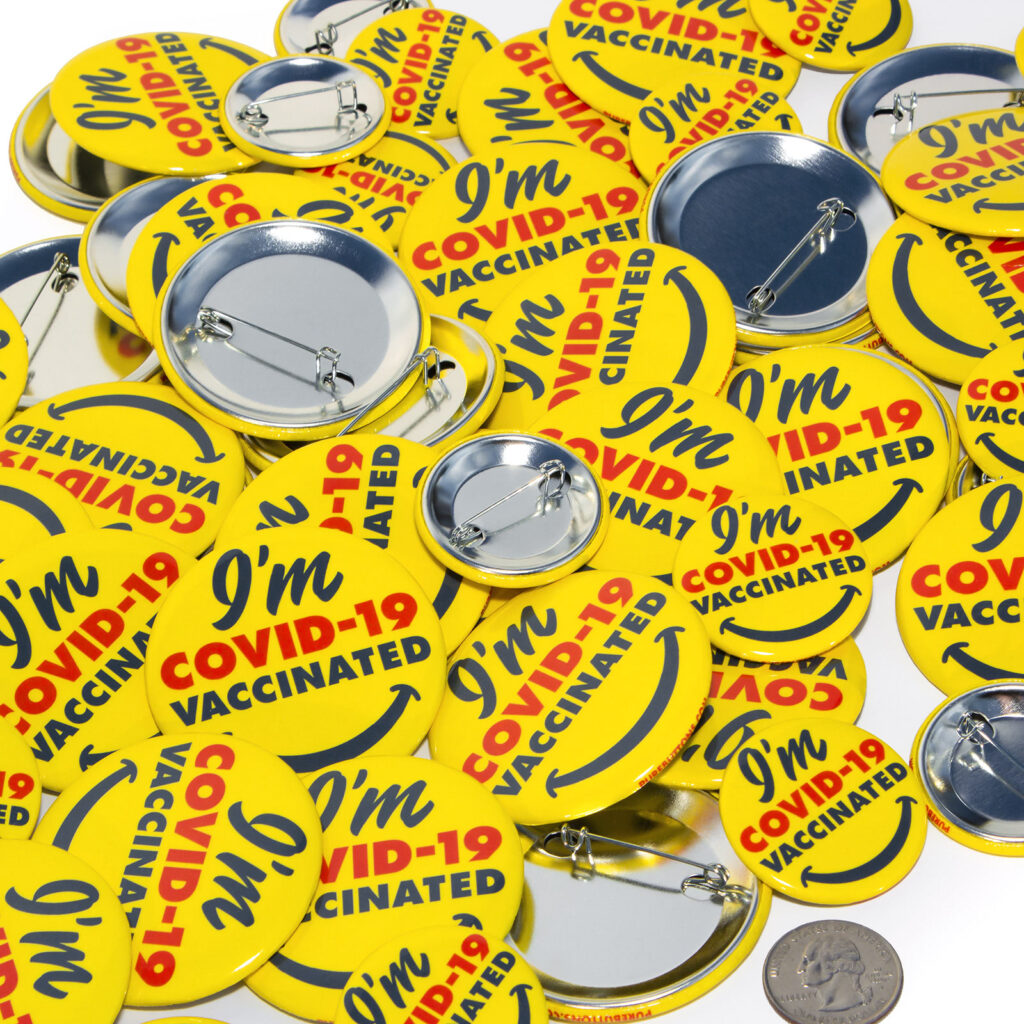 This red button features large white letters reading COVID-19 VACCINATED. Sometimes simple is better! This red button will certainly get noticed!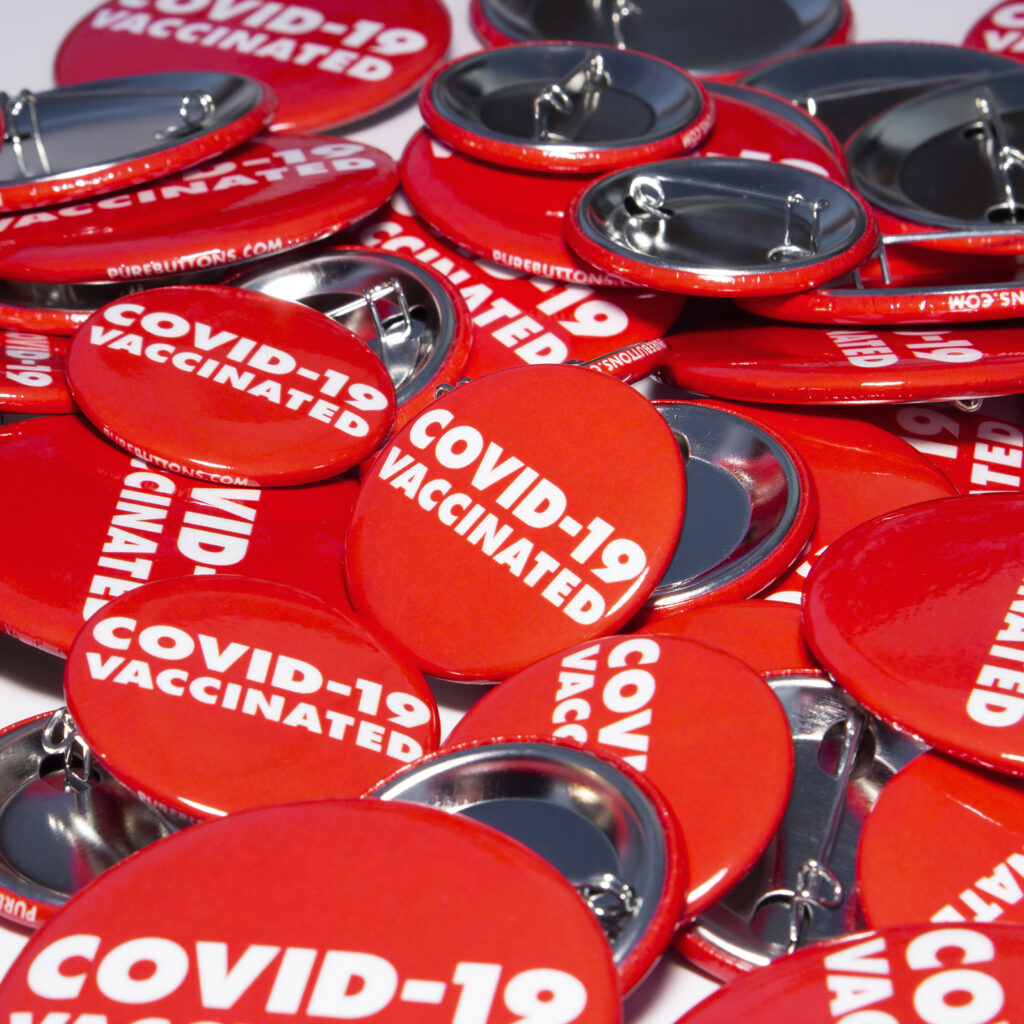 These vaccine buttons are great tools to ensure confidence in hospitals, nursing homes, restaurants, and schools.
Getting the coronavirus vaccine is a great part of disease control and prevention, but it is not the only step needed to flatten the curve.
Wear these buttons to encourage vaccination and put others at ease while remaining vigilant to continue wearing masks and maintaining social distancing.
We all must play our part in staying healthy in these uncertain times. We hope that these custom buttons can help you and your employees or loved ones do just that.
Last Modified: January 20th, 2021