We have produced these six bold Coronavirus Awareness Buttons to help spread simple hygiene and social distancing messages in this extremely critical time. We are offering these buttons free to anyone, just pay shipping.
These COVID-19 designs are printed on our 1.75″ Round Custom Buttons with our original gloss finish. You can add one of each design to your cart for no cost.
Sharing a selfie on social media wearing these buttons is the best (safe) way to share these messages. Please tag @purebuttons in any of your photos and we will be sure to share them with our followers as well.
Wash Your Hands Button – This free button design reminds yourself and others to do the most basic preventative measure: wash your hands! Washing your hands is one of the most important measures you can take to protect yourself from disease.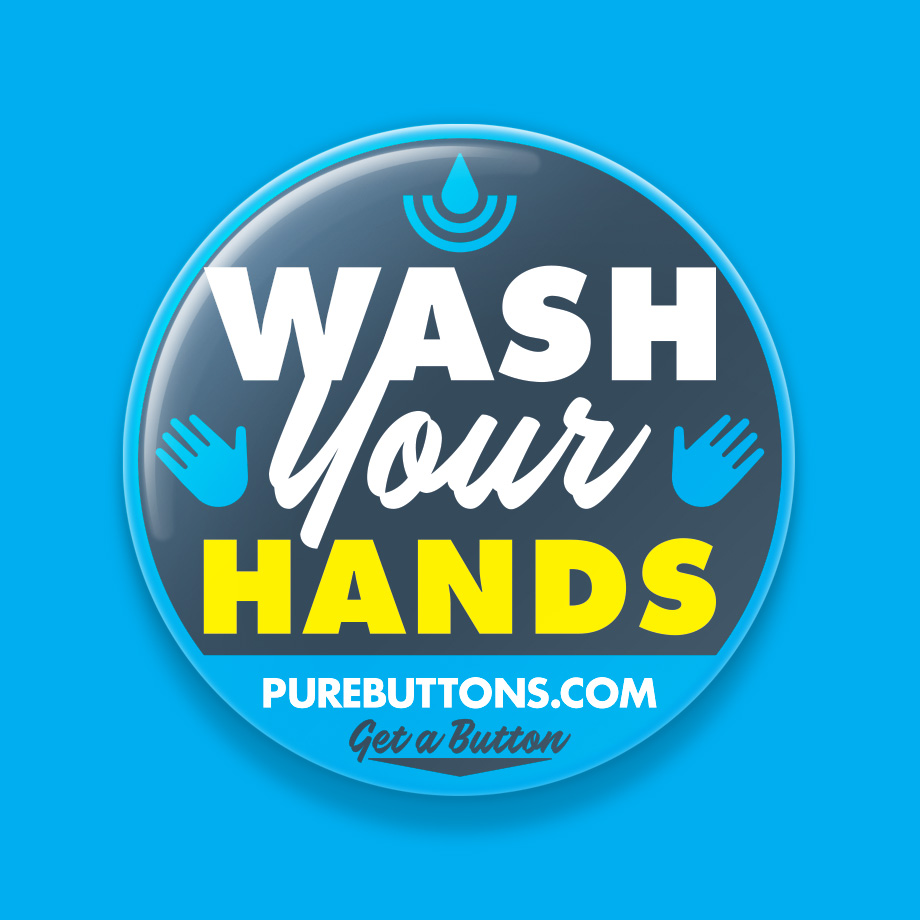 Cover Your Cough Button – (with your elbow). This free button design reminds everyone to cover their coughs (and sneezes) with their elbow, not your hand. This practice helps reduce the spread of the virus onto surfaces that are touched with bare hands.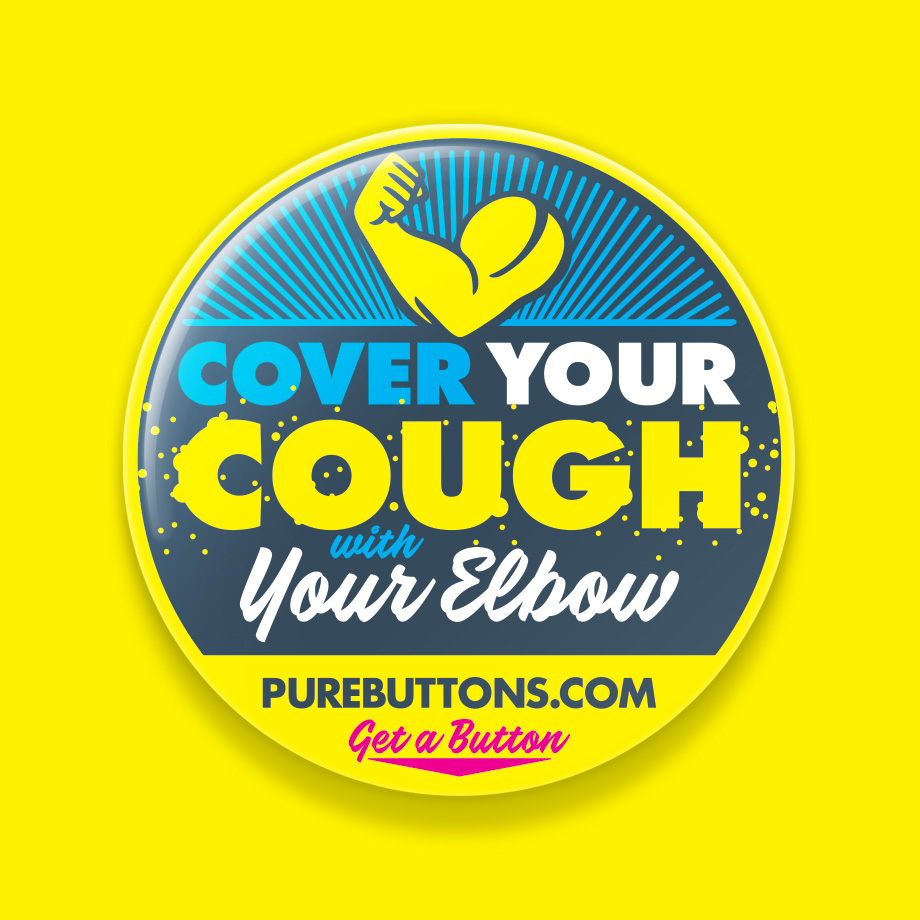 Keep Your Distance Button – Remind people to practice social distancing. It's not rude, it's LIFE SAVING in this dangerous time. Keep a minimum of 6ft from anyone to reduce the spread of airborne disease in spit, sneezes and coughs.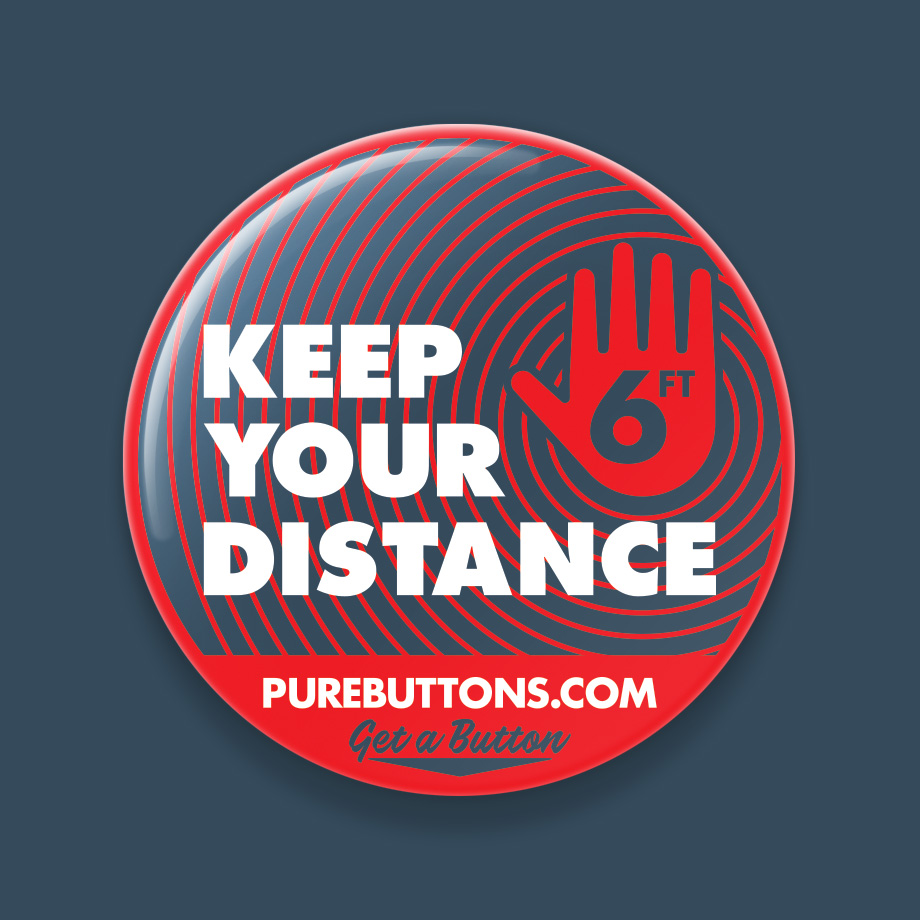 Stay Smart, Stay Apart Button – Another free button design that reminds people to practice social distancing. Take shutdown and shelter in place orders seriously, as they keep the virus from spreading at an exponential rate.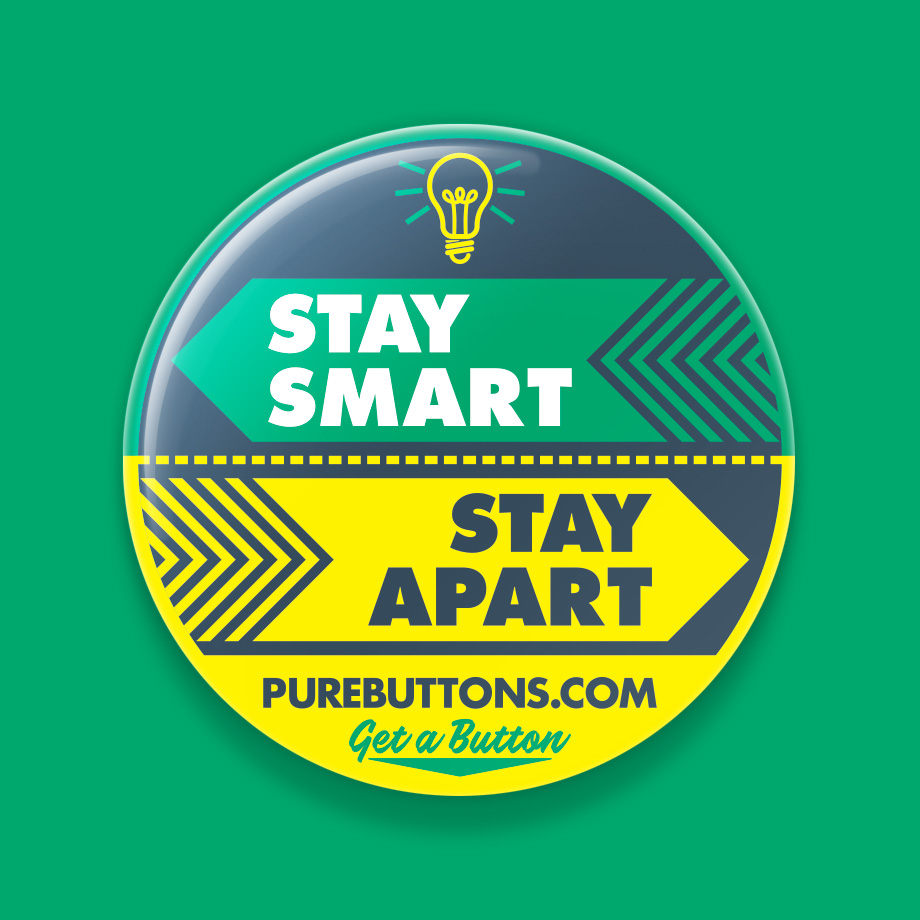 Flatten The Curve Button – Get your free button and remind yourself and others to "Flatten The Curve" – stop the exponential spread of coronavirus by practicing simple hygiene and social distancing.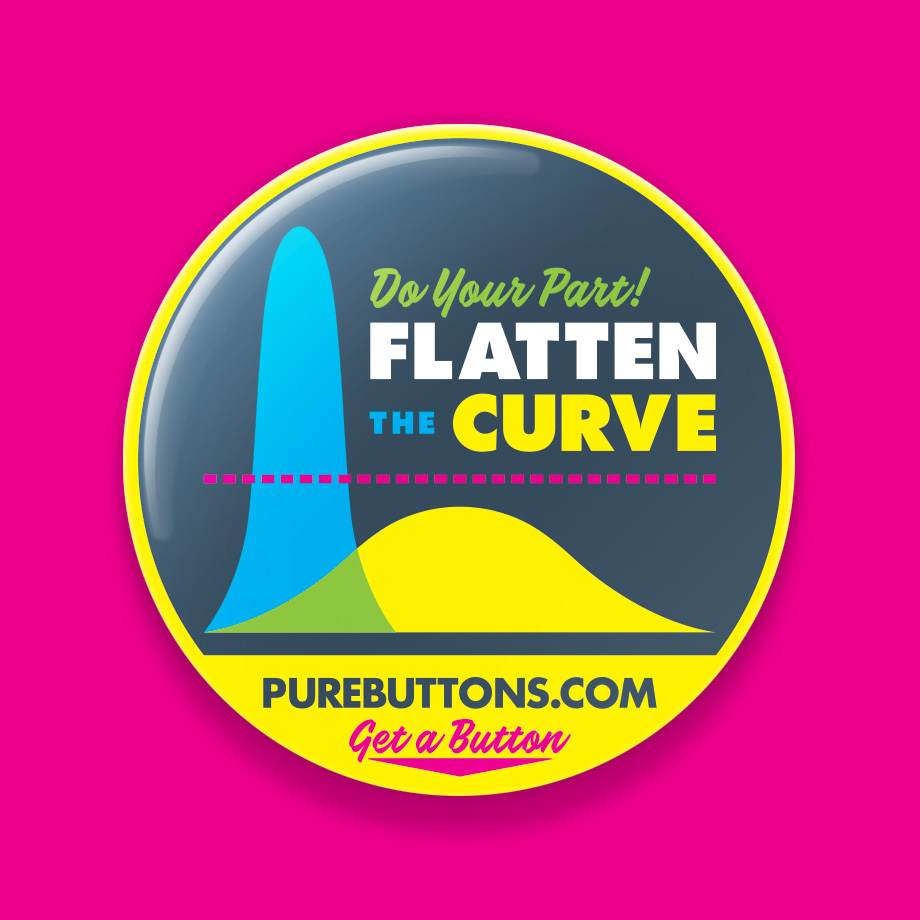 Don't Shake My Hand Button – It may sound rude, but in this global crisis it is VITAL to keep your hands to yourself. Remind everyone to not shake hands and practice social distancing.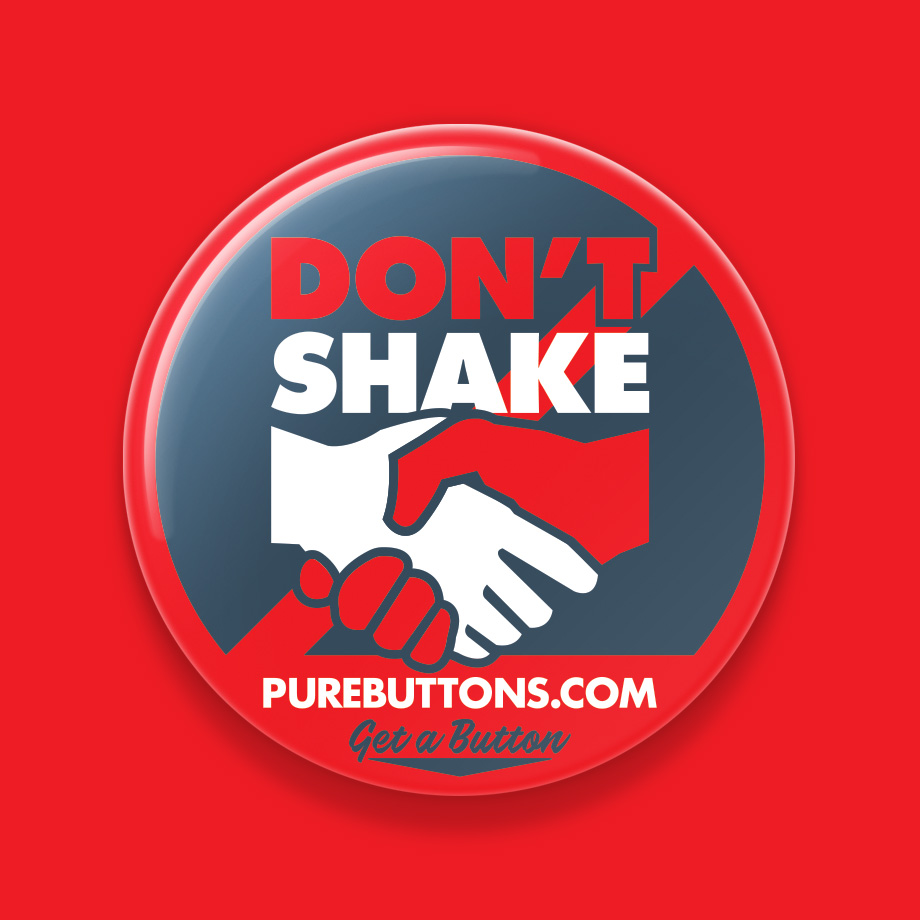 If you would like to buy a bulk quantity of any coronavirus design, we offer bulk quantities of 5 or more a 20% discount and you are free to use any coupon you'd like on your order for an additional discount. Use FREESHIP to get free shipping on any order over $25 shipped to the contiguous USA.
For more information on COVID-19, how to protect yourself and get tested, visit coronavirus.gov
Last Modified: March 21st, 2020