A bit of a fun and casual summer time post! We've had some sweltering days here in Brunswick, OH and what better way to keep cool than with ice cream and shaved ice? I should add our new headquarters keeps pretty chill thanks to our HVAC guys (JD Heating & Cooling), but we're still looking for ways to have fun.
Take a look at the trucks we've recently had come through for a fun treat! That reminds me, did you know we're always looking for employees in our production facility? Come work here, we have ice cream! (sometimes).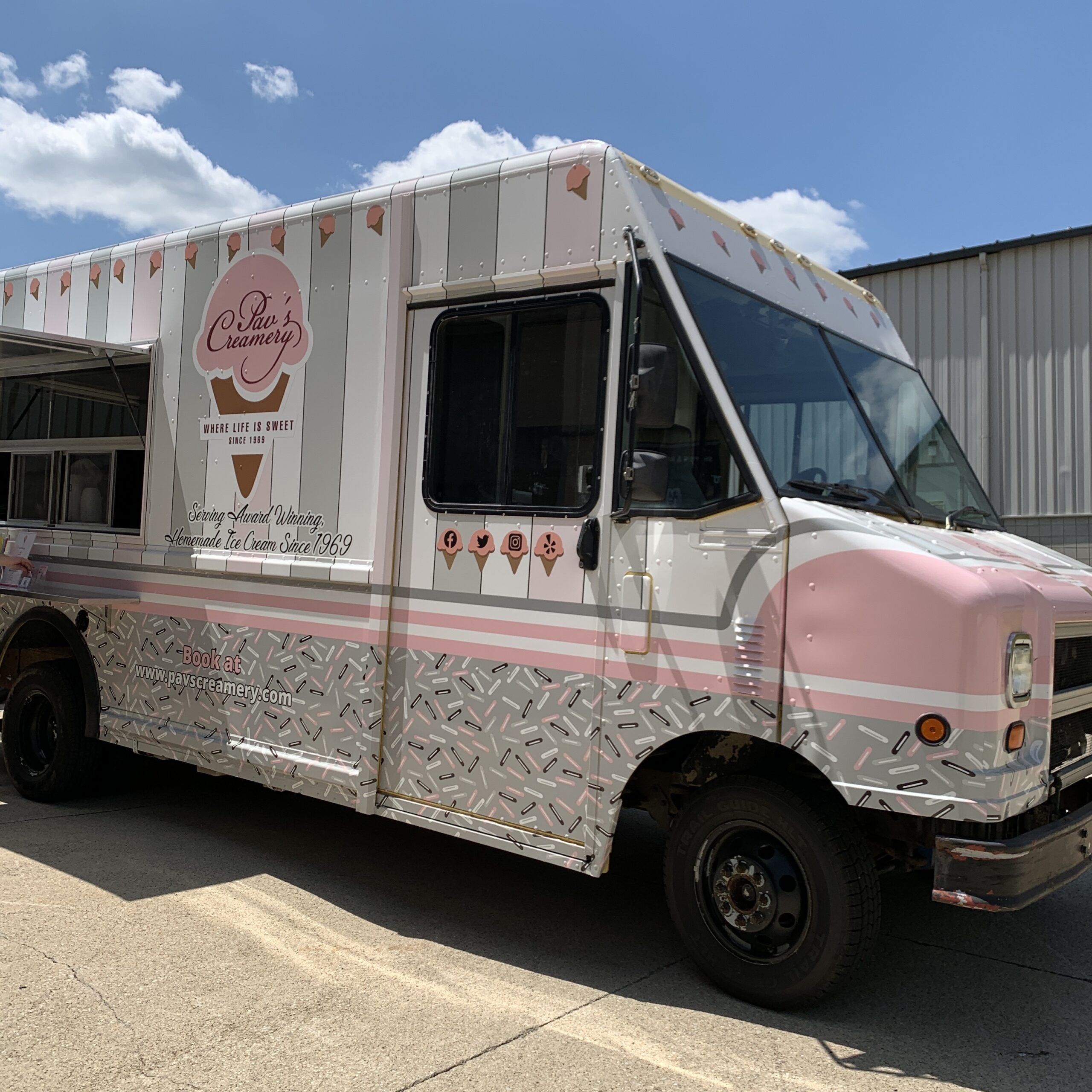 Pav's Creamery is a regional ice cream company with a few locations in the Cleveland area. We were lucky to get them out one recent July afternoon. Their truck was awesome and featured this excellent pink and gray custom wrap. I was admiring it while waiting for my treat.
Pav's Ice Cream truck featured several ice cream flavors on menu including cones, milkshakes and sundaes. It was hard to choose, but I picked Banana Cream Pie and Chocolate PB Cup in a waffle cone. Absolutely no regrets!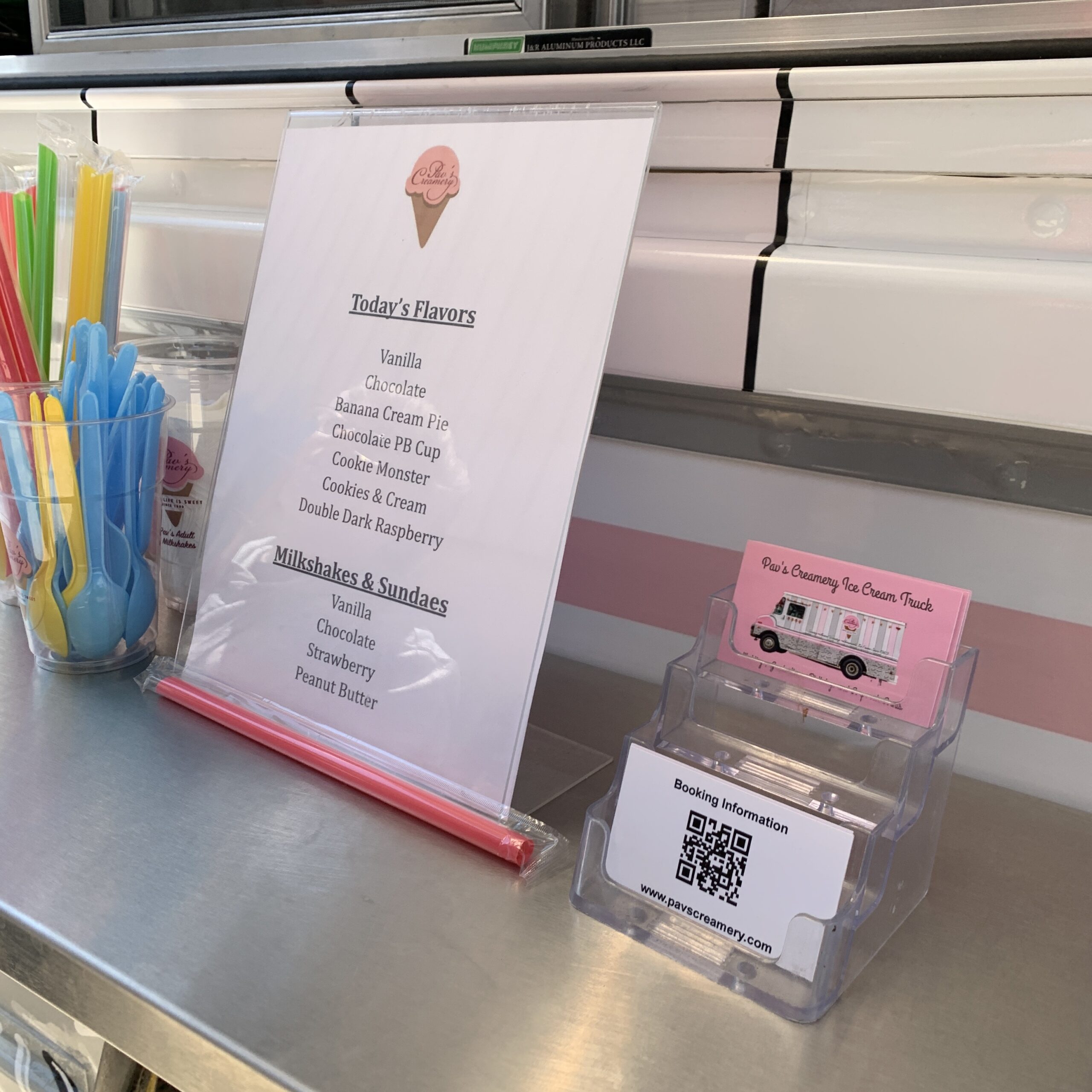 Maybe it was rude, but i sent the photo below to my kids to show them what they were missing out on. They were not amused 😂, but I had to share just how good Pavs ice cream was.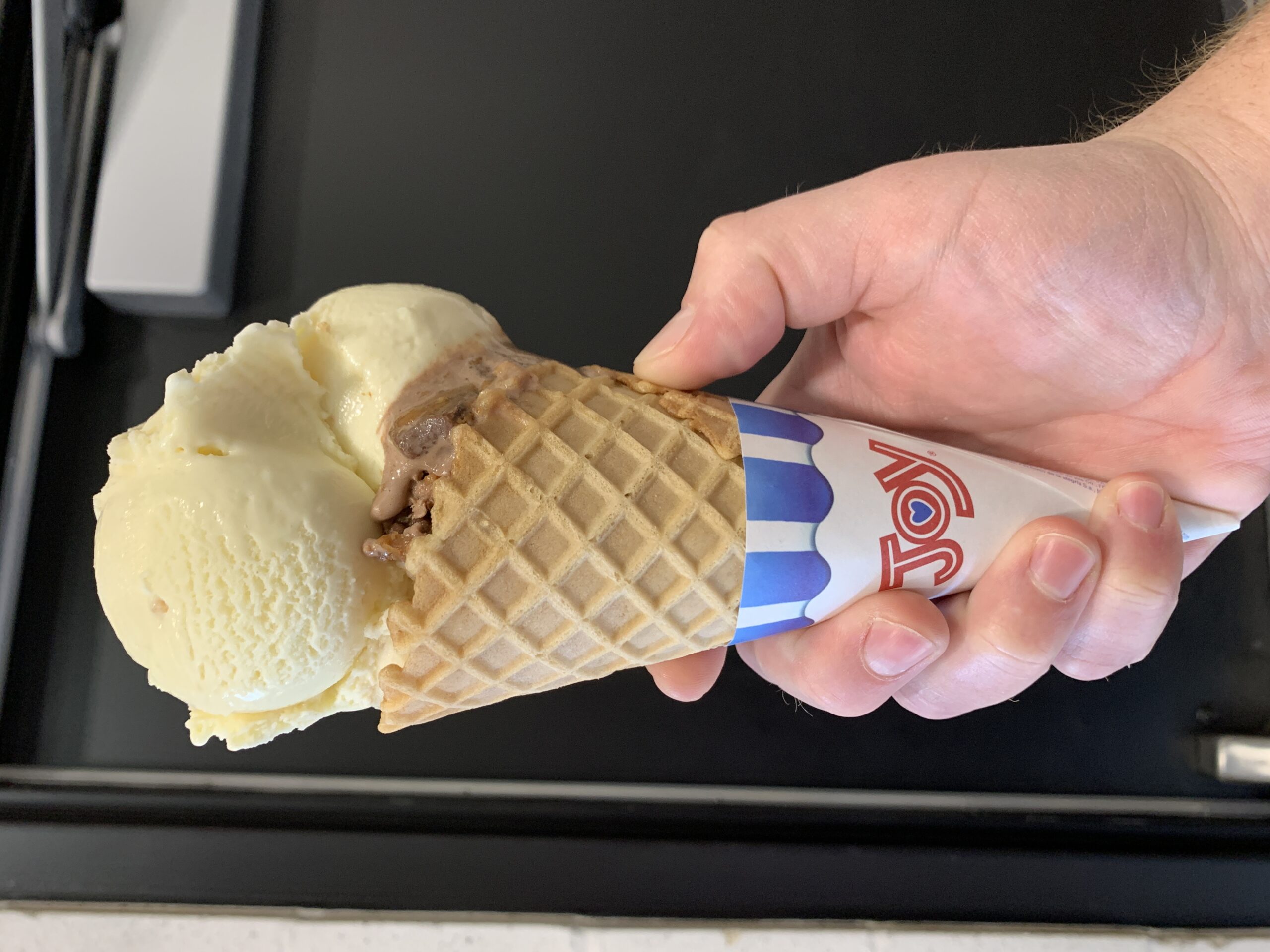 Which reminds me, back in June we had the Kona Ice truck out. It was admittedly a healthier choice, and fun too! They give you a cup of shaved ice and you load it up with whatever (low sugar) flavors you want. The self-serve function is very cool and made serving shaved ice to the whole crew quick and easy!
Look at how colorful the Kona Ice truck is. This custom wrap is fun and vibrant. Makes me want more Kona Ice just looking at it.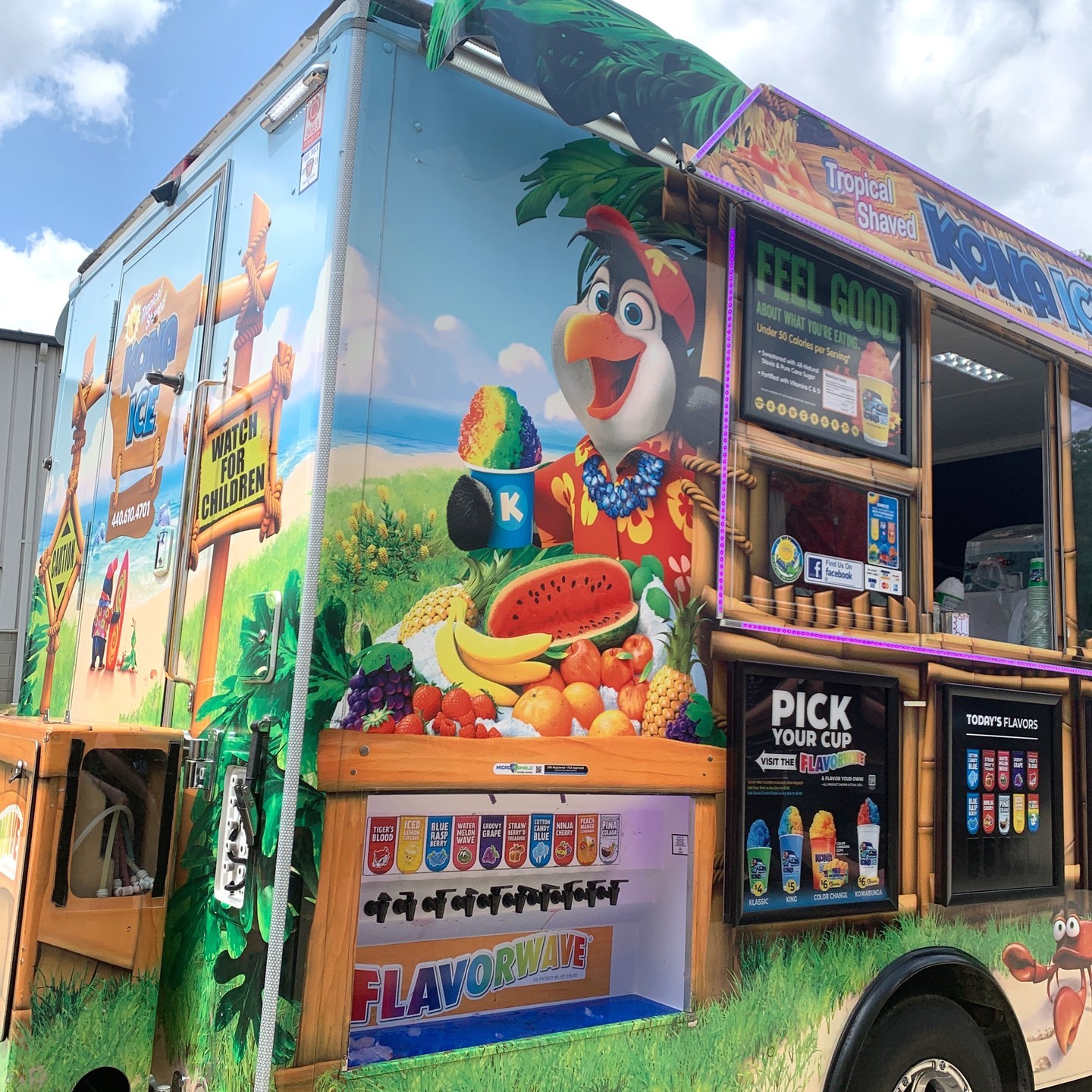 There is still quite a bit of summer left. We need to get creative with another cold treat. I think an old school ice cream truck with the loud speaker music and the weird Sonic the Hedgehog ice cream bar might be funny. What do you think?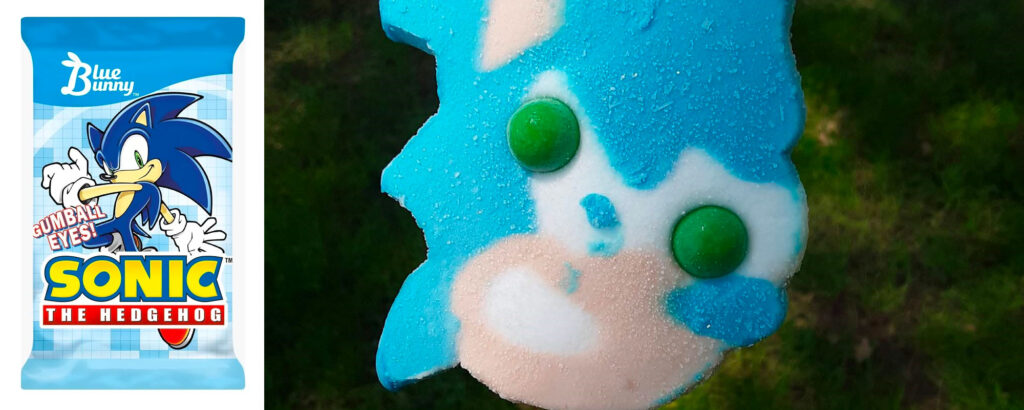 Last Modified: July 31st, 2023