Take a look at these beauties that we recently printed to showcase a long-time customer and our new Rainbow Gloss finish!
Hank Sauce has been a great customer of ours for as long as we can remember and recently printed custom die cut stickers with this fantastic 12 Year Anniversary artwork. We wanted to showcase their latest design in an eye catching way, so we printed it on our popular 2.5″x3.5″ Rectangle Fridge Magnets with our new Rainbow Gloss finish.
Look at how the Rainbow Gloss finish gleams across the design while maintaining the overall color integrity of the design versus a traditional metallic or foil holographic finish.
These rainbow magnets look ALMOST as good as Hank Sauce's products are delicious!
Around the border of the photograph, on the edges of the rectangular fridge magnets you can see how the white background still reflects some prismatic rainbow colors. While the most dramatic results are against dark colors, white still gains a pearlescent look with this stunning new finish.
Try Rainbow Gloss Finish on your next order! It's available NOW on most of our custom products like custom buttons, fridge magnets, bottle openers and more. And it's only available at Pure Buttons.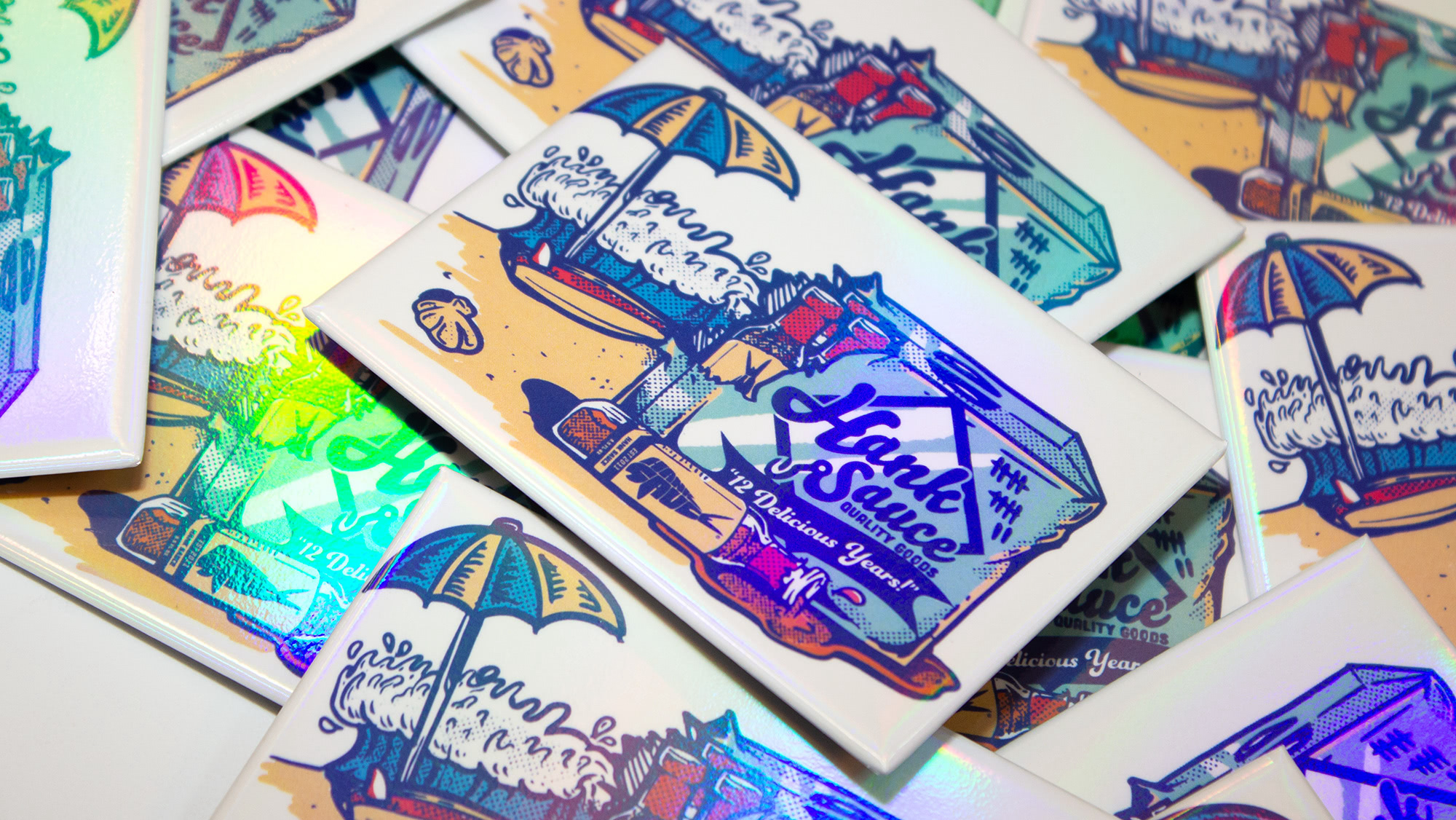 Last Modified: June 12th, 2023