Are you at high risk from infection? Do you know someone who is? Remain vigilant and stay healthy with help from our new High Risk Button design.
This bold new button design compliments many of our other coronavirus buttons but can be worn all year during standard flu seasons for years to come.
Featuring bright colors and the words HIGH RISK, this eye catching design should help alert others to your condition.
Our High Risk Button is available in two round sizes: 1.5″ wide and 2.25″ wide.
Our pin-back buttons are water-resistant and easy to sanitize.
The Centers for Disease Control recommend social distancing and mask wearing to reduce the spread of infectious diseases. This may be our most effective social distancing button design yet!
Minimum order is just one button but you can unlock huge pricing discounts when you order our buttons in bulk quantities.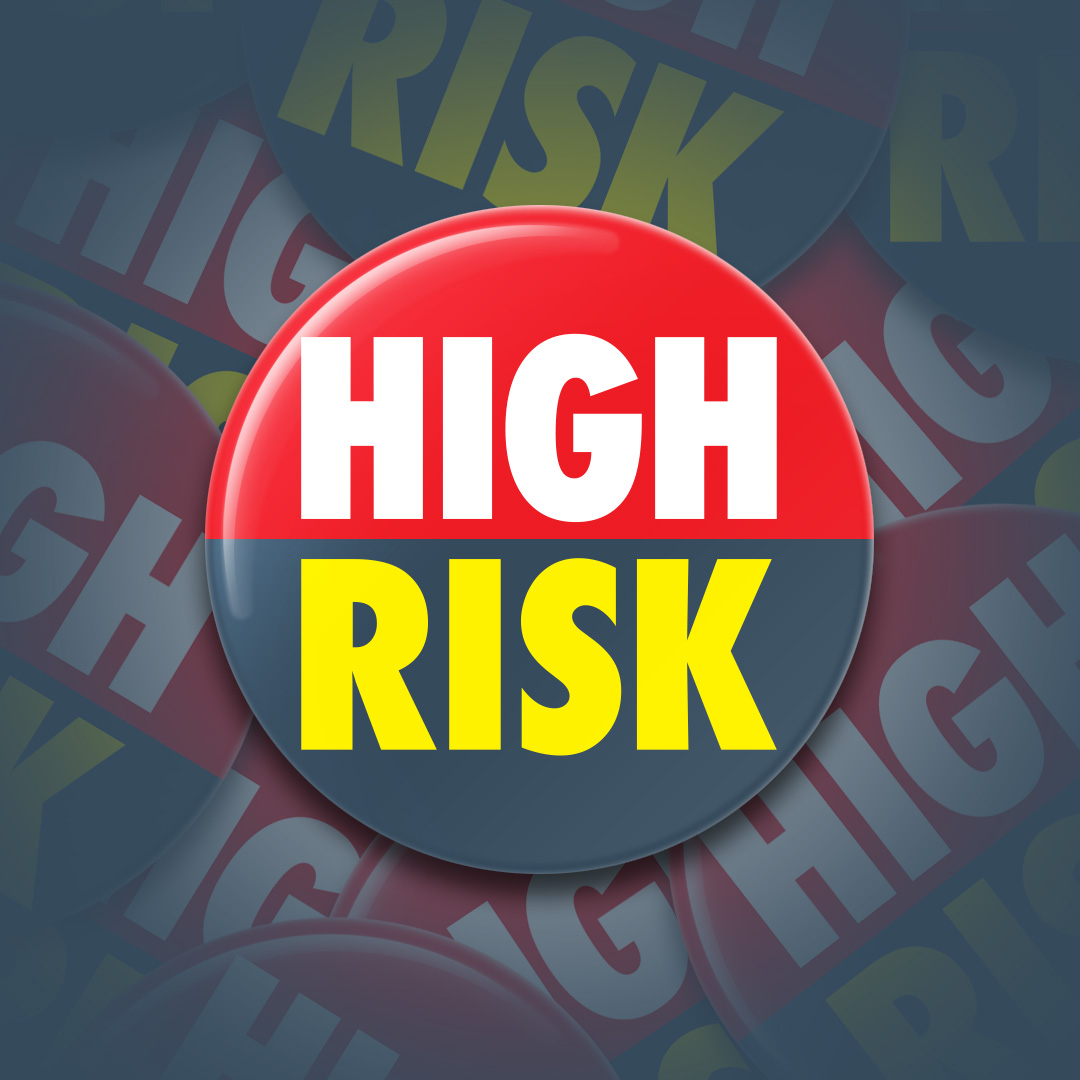 Last Modified: January 25th, 2021