Win a $250 Pure Buttons Gift Card!
We are pleased to announce a new page on our website for Pure Buttons Giveaways!
Here you can participate and engage with us on social media to win Gift Cards and more. Our first contest is for a $250 Pure Buttons Gift Card.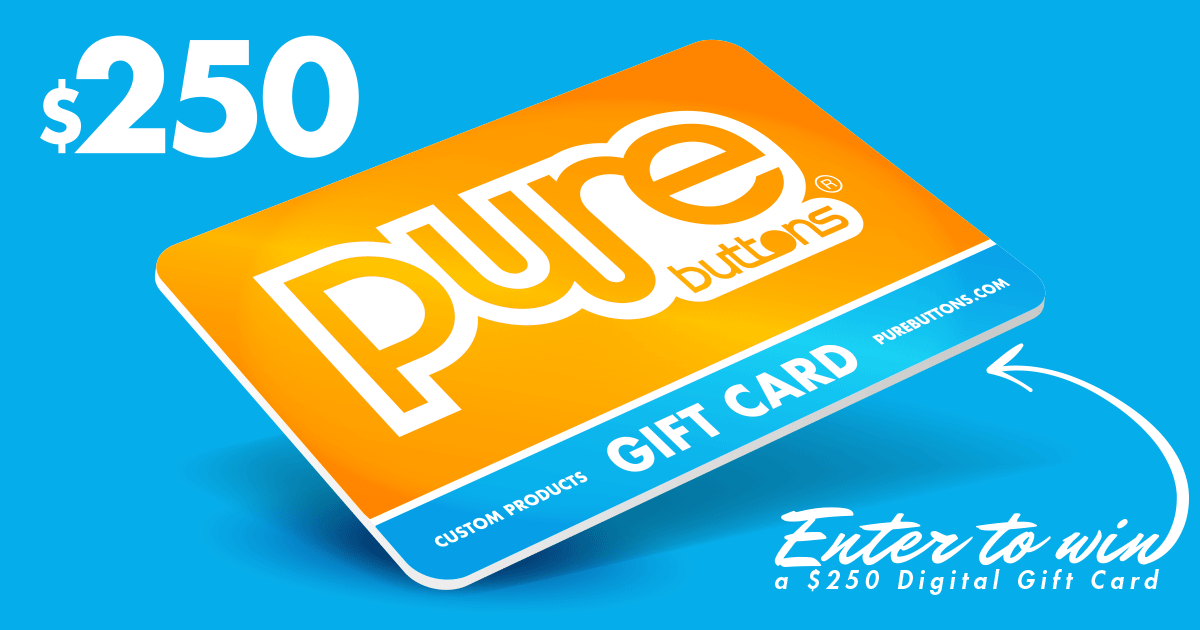 To enter, simply visit our new Pure Buttons Giveaways page and choose any number of actions to enter your name in the drawing.
You may complete multiple actions to be entered more times. The first winner will be picked in two weeks.
A few of the actions you can complete to enter are:
– Following, liking or engaging with our social media profiles
– Sending us a photo of your custom buttons or other Pure Buttons merch
– Writing a blog post about us
Visiting this very blog!

The more complex the action is, the more giveaway entries you can earn. Writing a blog post about Pure Buttons earns you a whopping 10 entries!

You can use Pure Buttons Gift Cards to purchase any of the custom promotional products or photo gifts that we offer.

We have also begun to give Pure Buttons gift cards to random friendly people who like / follow / subscribe / comment on social media.

Who will win next? It could be you!

No Purchase necessary. Reward / Gift Card has no monetary value and cannot be returned or exchanged. This promotion is in no way affiliated with Twitter, Instagram or Facebook, Linkedin, Pinterest, or YouTube.