On Friday 10/29/21 we are giving away a $100 PureButtons digital gift card to one lucky person (and their friend).
The rules are simple:
1) Follow @purebuttons on instagram.
2) ❤️ Like this post
3) Comment and tag your most creative friend who may like to win a PureButtons gift card
4) Wait to see if you're picked on Friday 10/29/21 around noon EST.
Thanks for following PureButtons on social media! We love seeing photos of your orders and hope you enjoy seeing what is in production!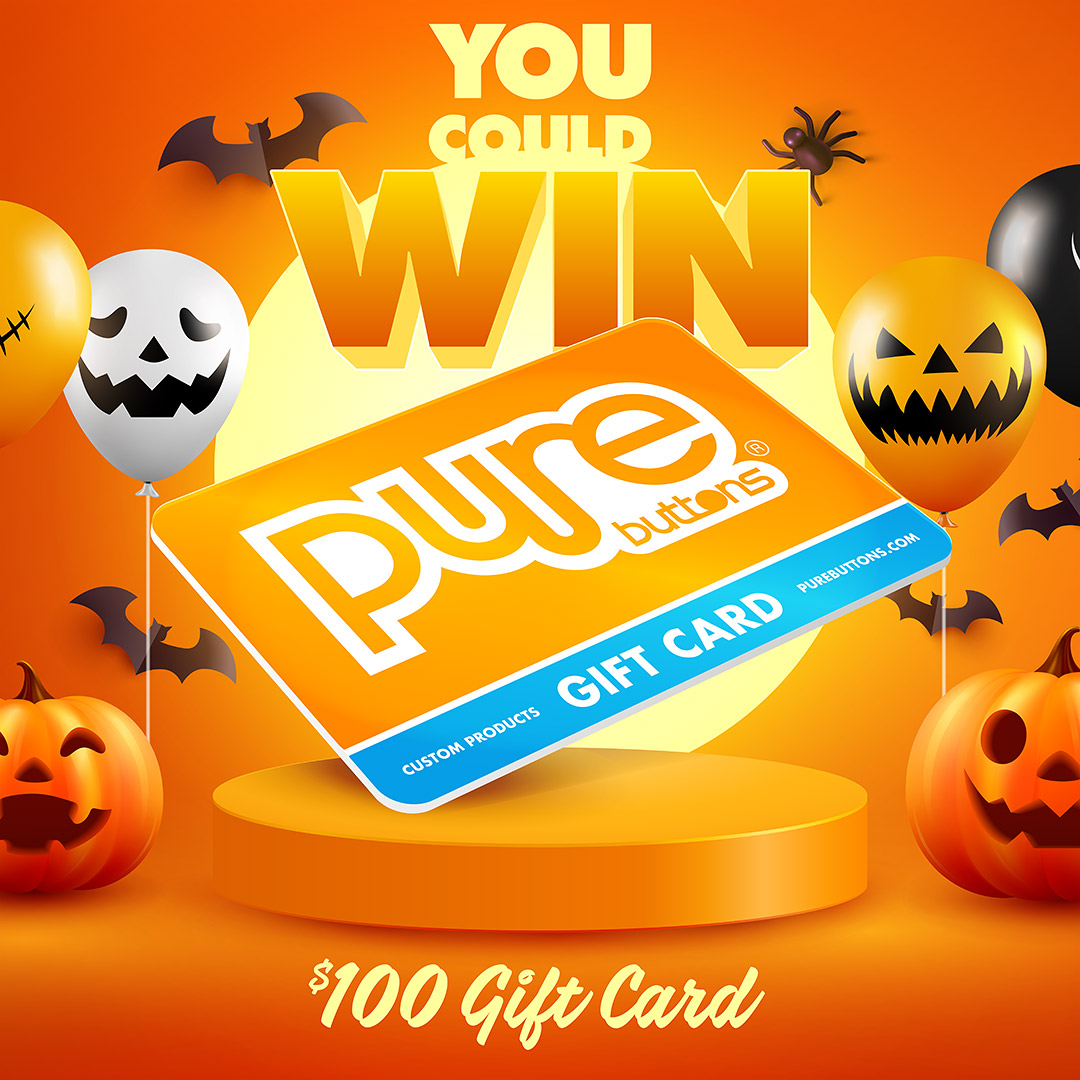 Last Modified: October 25th, 2021