Looking for a last minute gift idea for creatives or entrepreneurs on your 'nice' list?
PureButtons specializes in pin-back custom buttons but we have a diverse catalog of customizable promotional products which makes our gift cards uniquely suited for the creative people in your life.
Digital gift cards can be sent instantly to any email address. Add a unique gift card for each name on your list and checkout once, it's that easy.
Digital gift cards can be sent 24/7/365 at PureButtons.com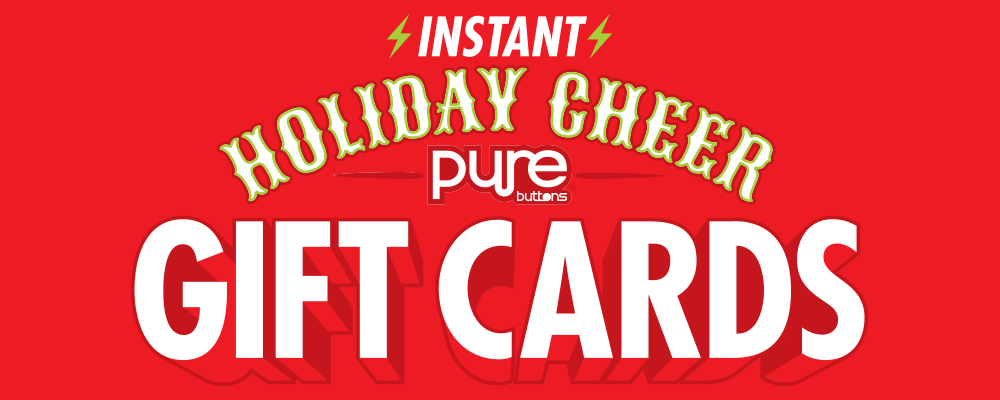 Happy Holidays from the Pure Buttons Crew
We want to wish all of our customers a merry Christmas and a healthy & happy new year. Thank you for your business in 2021. It means the world to us! Here's to 2022!
Happy holidays!
The Pure Buttons Crew
Last Modified: December 23rd, 2021