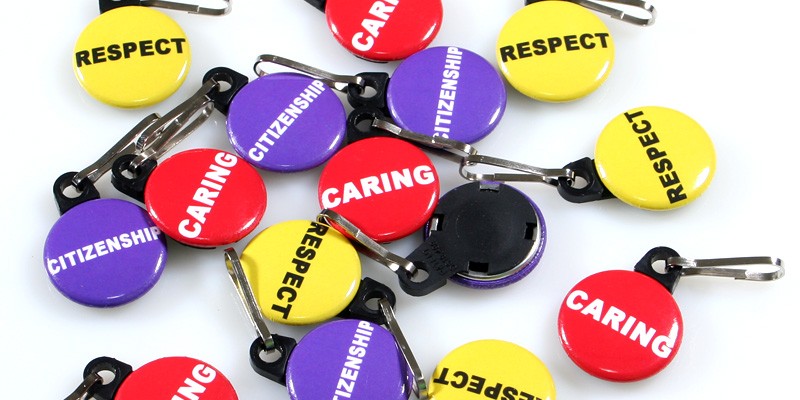 We're featuring our great custom zipper pulls this month, now until October 31! Take 15% off your zipper pull order with promo code ZIPPERPULL15.
Our zipper pulls are just like our 1″ Round and 1.25″ Round custom buttons, but they feature a black plastic back with a metal clip. These are great for party favors, promotional swag and decoration for clothes, bags, and more.
Try one of our more obscure products and save big today!
Last Modified: October 16th, 2014