One of our most prolific customers is Leonard "Porkchop" Zimmerman. He doesn't order the most buttons by quantity, but he certainly is the single most frequent submitter of unique designs by any individual person.
We recently shared a photo featuring a wide variety of HAPPY button designs printed over the years, but you can also check out the official design gallery of HAPPY BUTTONS here.
Leonard is a graphic artist from Georgia who runs the HAPPY campaign from the generosity of his heart. Happy buttons are created to promote positivity and variant designs are constantly created for unique events, holidays and just because. Happy button designs follow the same format: the word HAPPY appears under a smiling robot head. The background and color choices vary but they all have a cohesive template and are printed on our 1.25″ Round Custom Buttons. Leonard gives out free HAPPY buttons and stickers to anyone who wants them and he's constantly making new variants.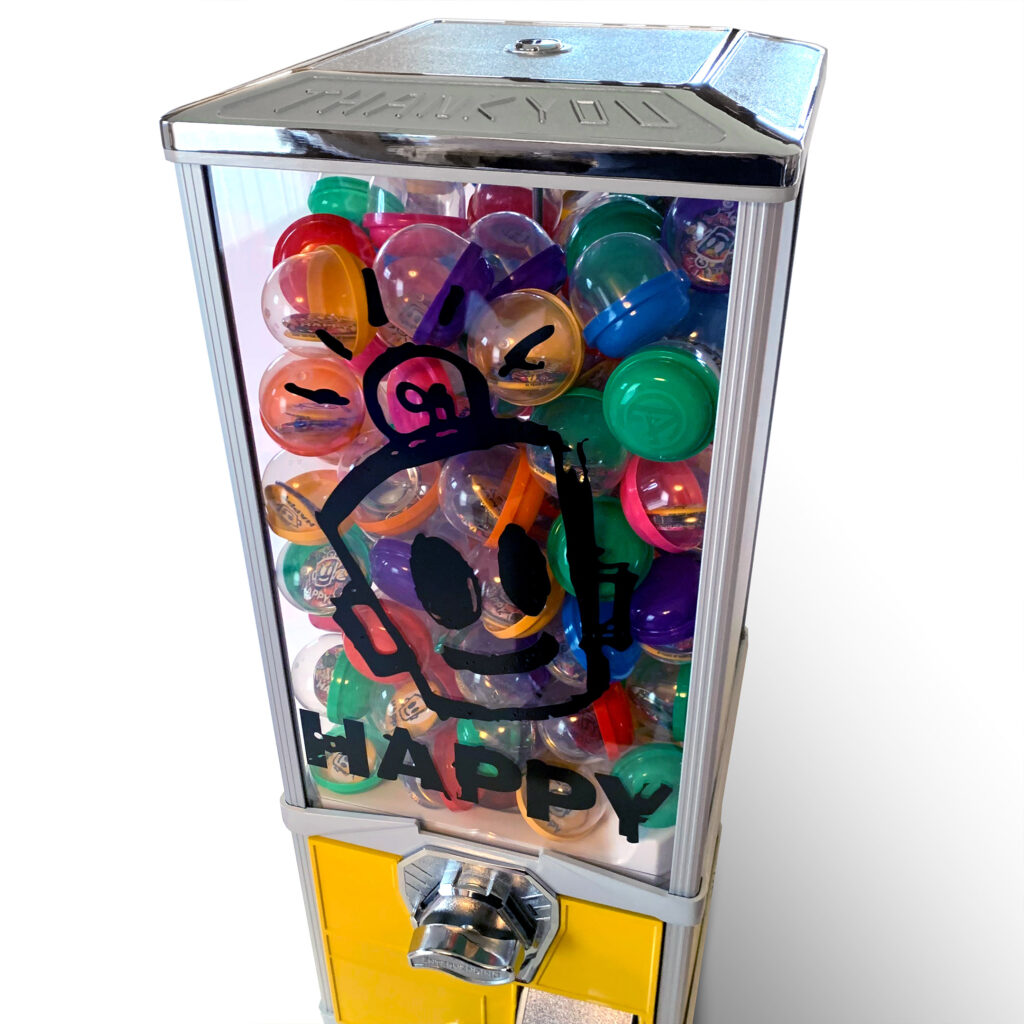 When we realized that this was the 10th anniversary of Leonard's HAPPY campaign we knew we had to do something special to thank him for all the years of positive support. So what better than a commemorative button vending machine? A symbol of the generosity that he champions with his HAPPY campaign in a colorful and fun reminder of childhood. To us, it was perfect.
Thank you Leonard for being a force for good in this world and choosing our custom buttons to play a part!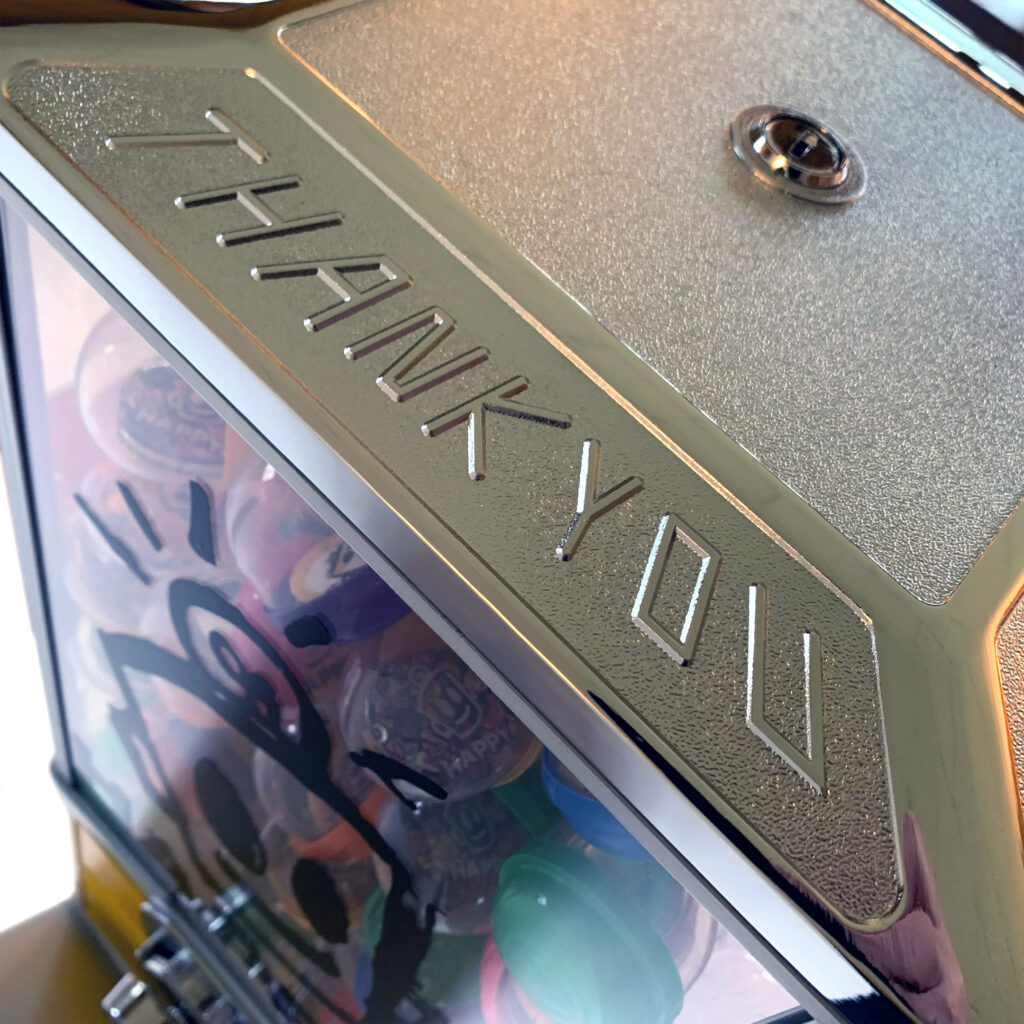 How appropriate is the "THANK YOU" embossed on the lid of this vending machine? We love it!
Take a look at a quick video of the machine dispensing sweet button goodness:
Behind the scenes:
Of course, it had to be a HAPPY yellow vending machine, and it had to dispense buttons for free. We ordered the machine and printed a batch of the official 10 Year Anniversary HAPPY buttons Leonard had already ordered. We even printed some special metallic finish "chase" variant versions!
Once the vending machine arrived, we got to work on modifying it to dispense buttons for free, as Leonard would surely want. After a bit of tinkering on the mechanism and testing we got to work on filling the capsules with the HAPPY 10 Year Anniversary buttons.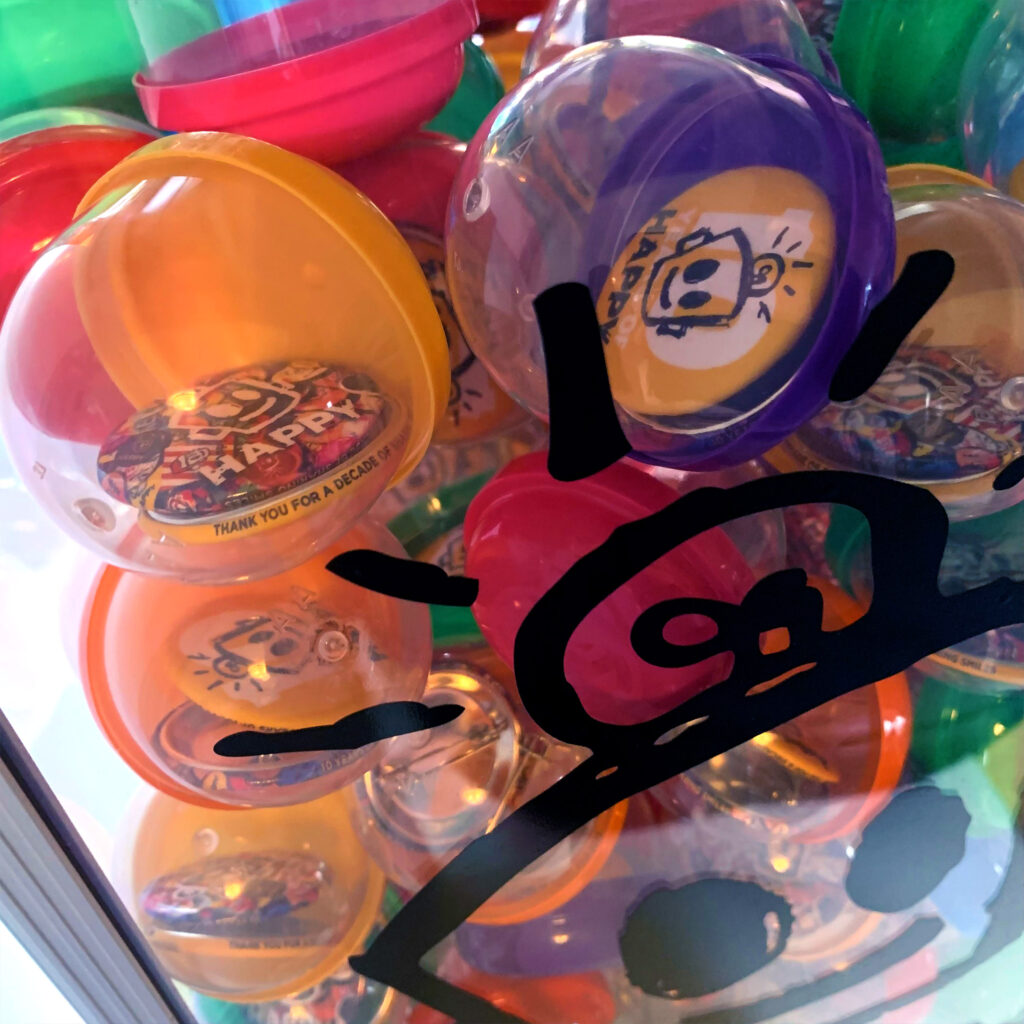 We chose multi colored caps and loaded them with two unique button designs each. One button is the 10 year anniversary design with a yellow background, and the other features a background comprised of the photo of various happy buttons over the years, which we featured in a blog linked above. We reserved the red capsules for our metallic chase variants.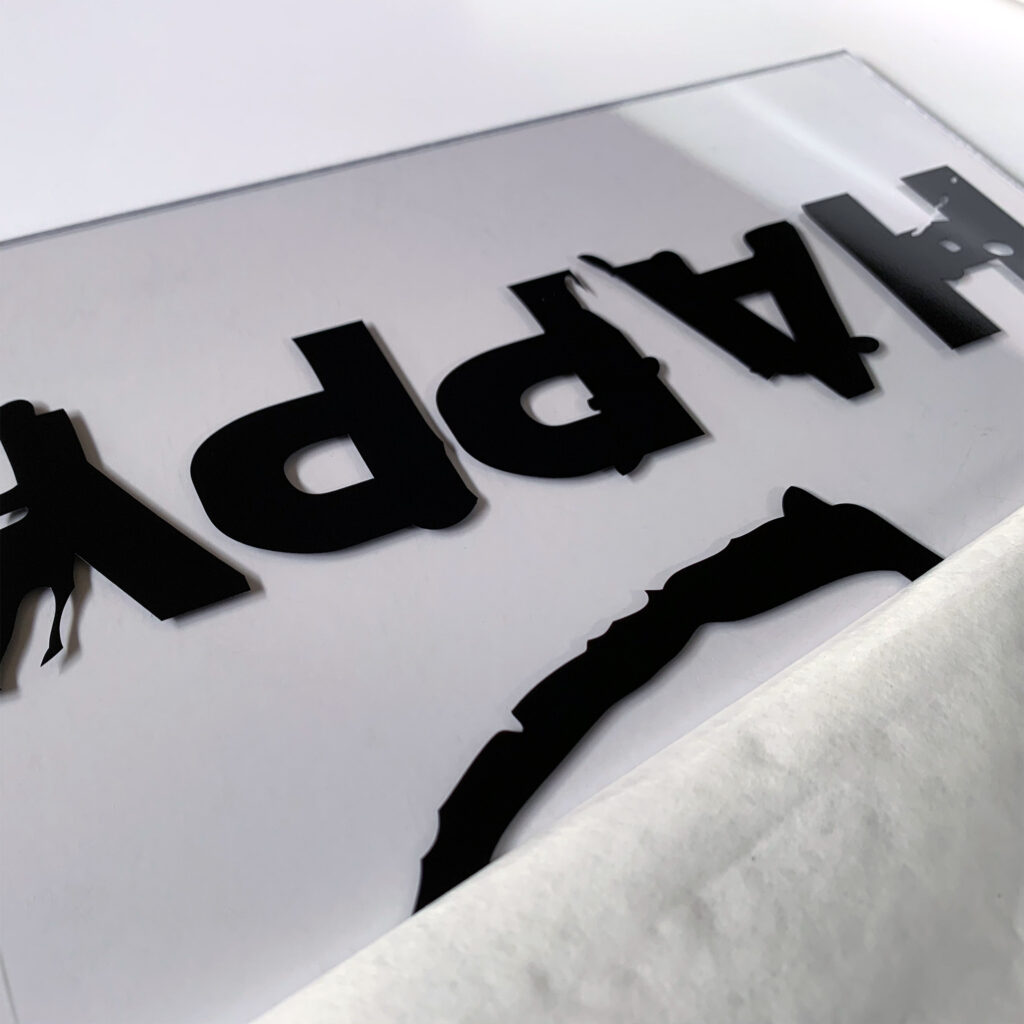 We then applied a large HAPPY logo as a cut vinyl decal to the front plexi-glass. Next, we printed and applied smaller Pure Buttons logo die cut stickers to the side windows. Once the decals and stickers were installed, we reassembled the machine and took photos!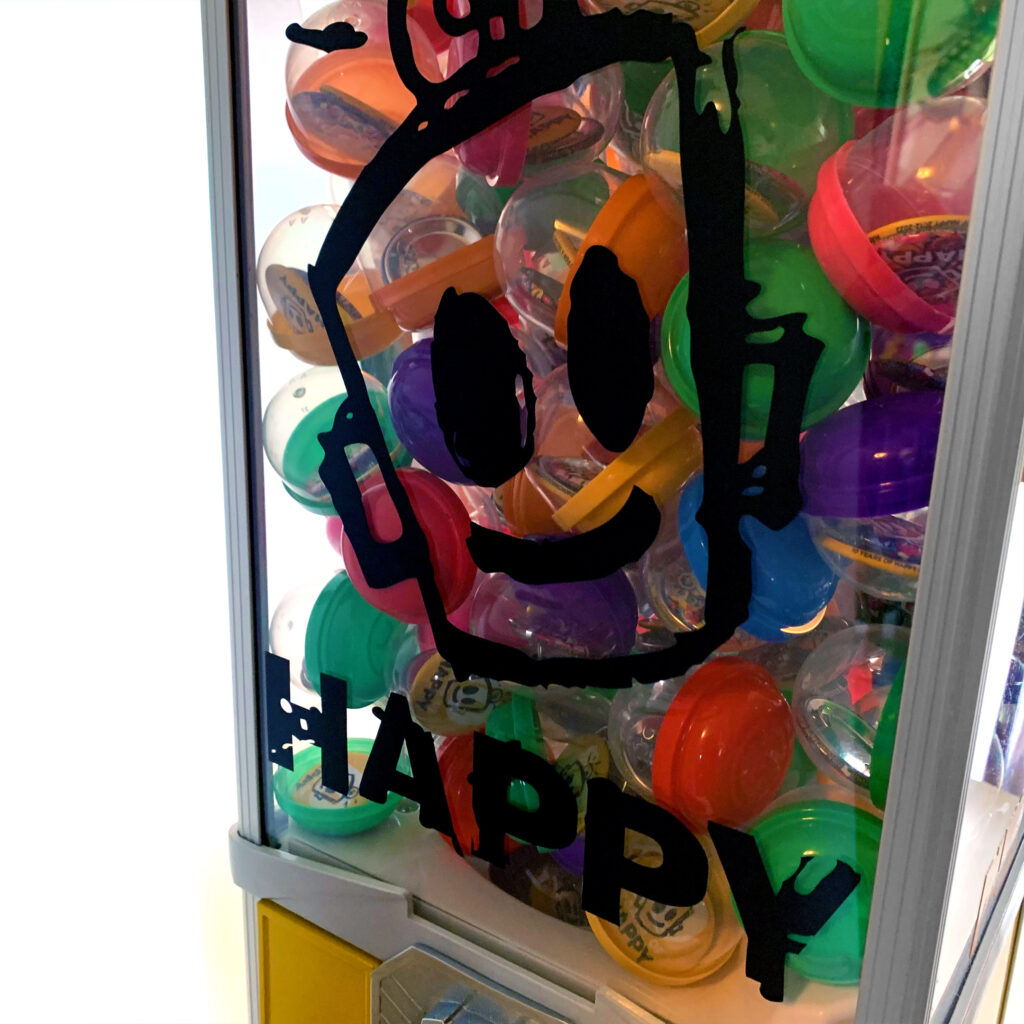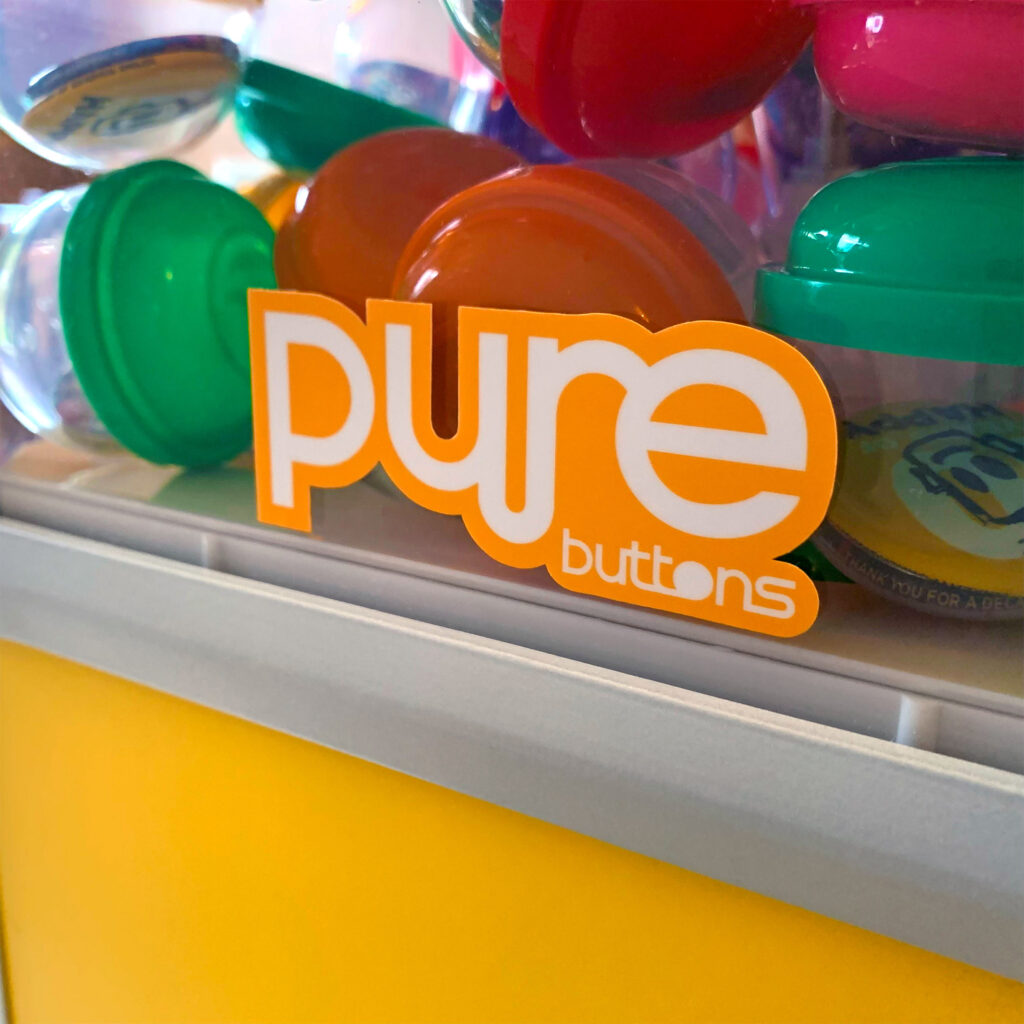 With the machine set up and loaded, we carefully packed and shipped it to Leonard as a secret surprise! We were slightly nervous of how it would fare in shipment, but it arrived in good shape and Leonard was thrilled!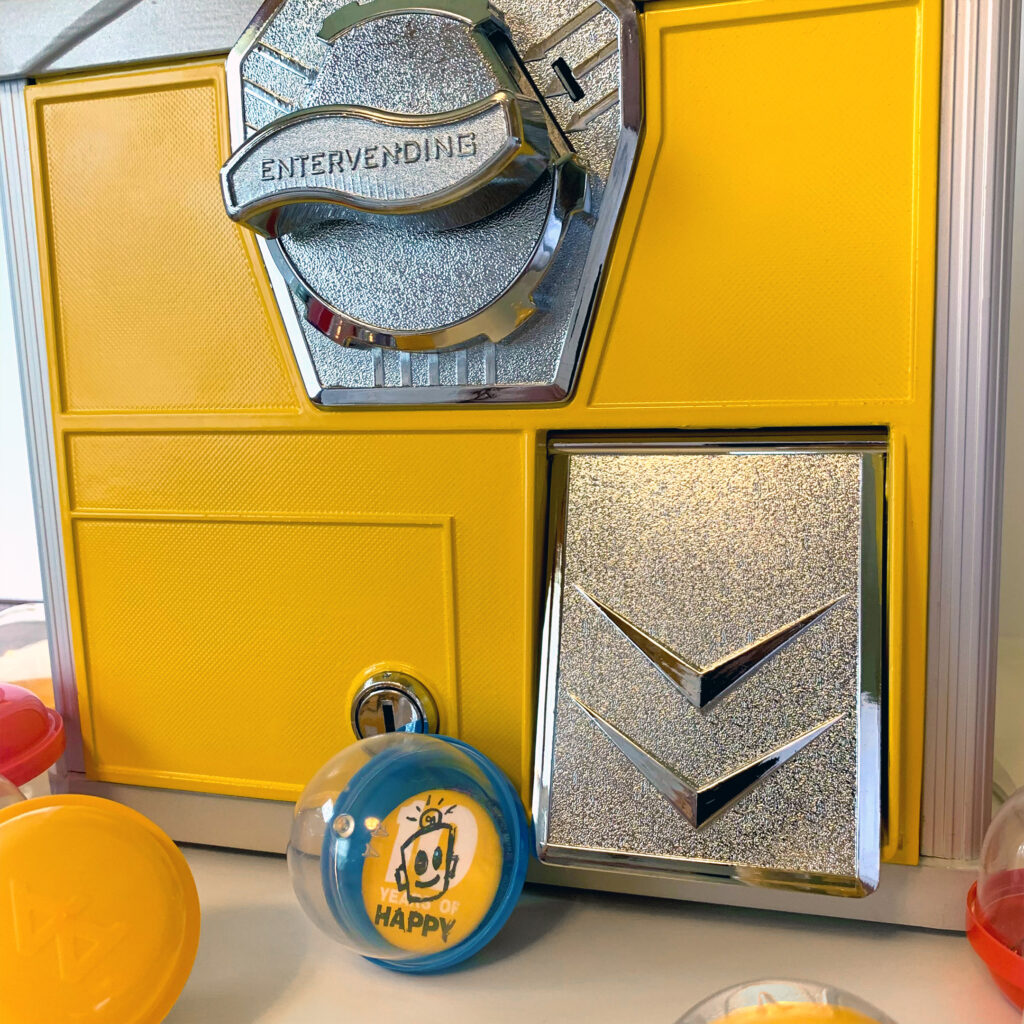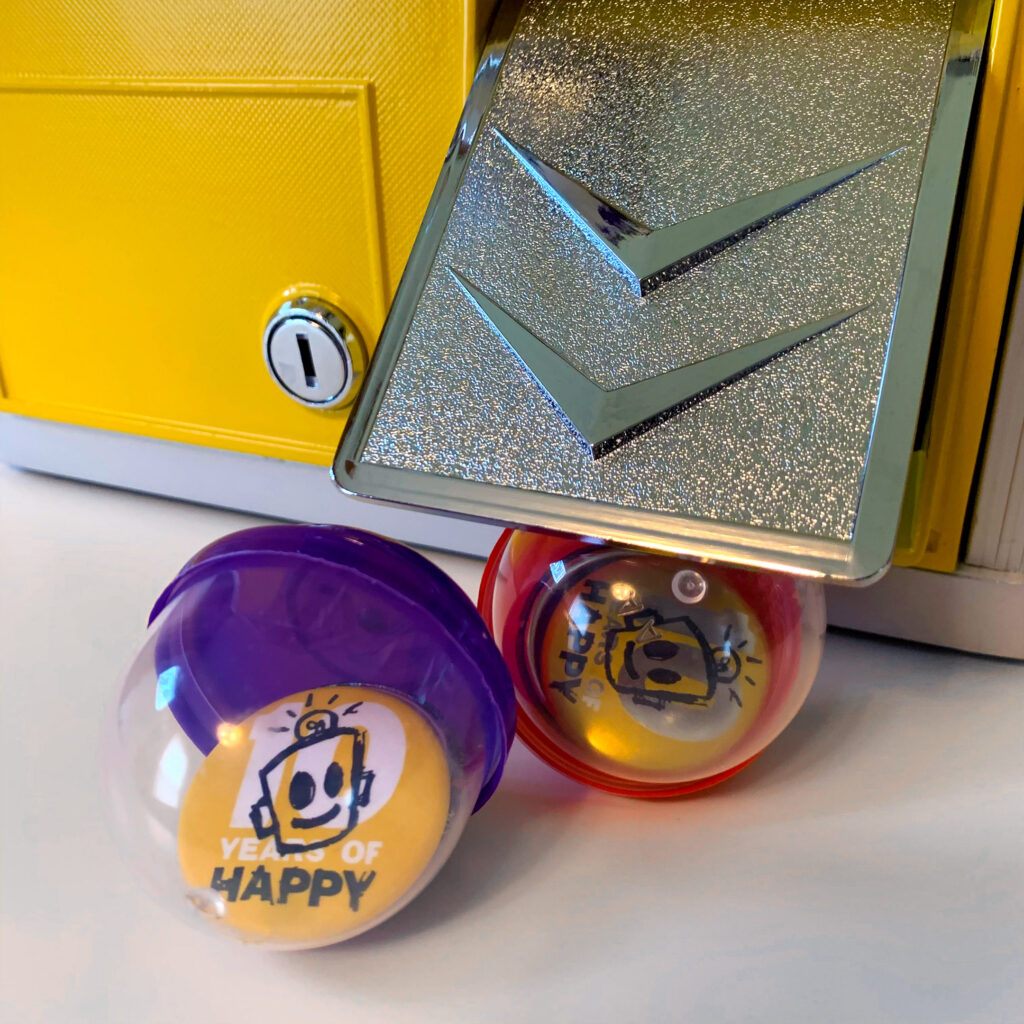 Leonard was also the subject of a short documentary that explores his life and his HAPPY campaign and it's a truly enjoyable watch. Check out the HAPPY Documentary here.
Last Modified: April 19th, 2022
This incredible package is a labor of love by 8-Bit Zombie. The package design includes a custom game box, game cartridge label, instruction booklet folder, and 8 custom sticker sheets. PureButtons / StandOut Stickers printed everything! We worked with 8-Bit Zombie to produce these limited run packs and we're thrilled with the final product.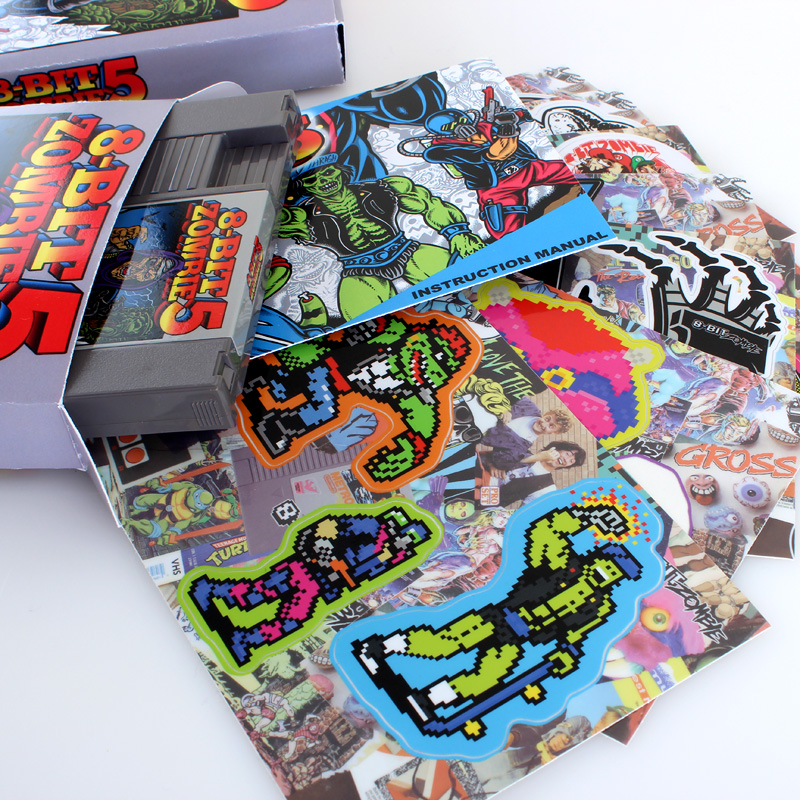 Last Modified: May 5th, 2015