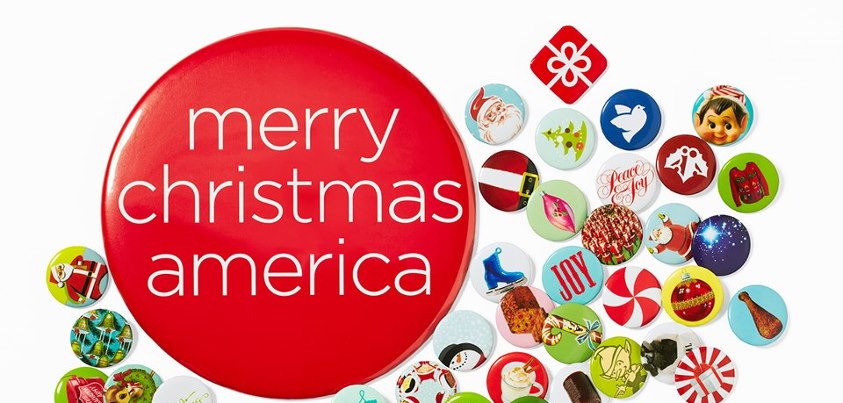 Printing and shipping 80 million buttons is no small feat!
"Instead of mailing out millions of coupons, we'll be handing out millions of buttons…We believe in acts of generosity." – CEO Ron Johnson in an exclusive interview with USA TODAY
National retailer JCPenney has decided to theme its entire holiday shopping promotion around custom buttons. Their mailers, promotional materials, catalogs, and in-store decorations are all designed around custom buttons that feature reindeer, gifts, christmas trees, snowflakes, and more. Every customer gets custom buttons through the end of the year, and each button has a 7-digit code that can be entered on the JCPenney website, to redeem a chance at gift cards and more.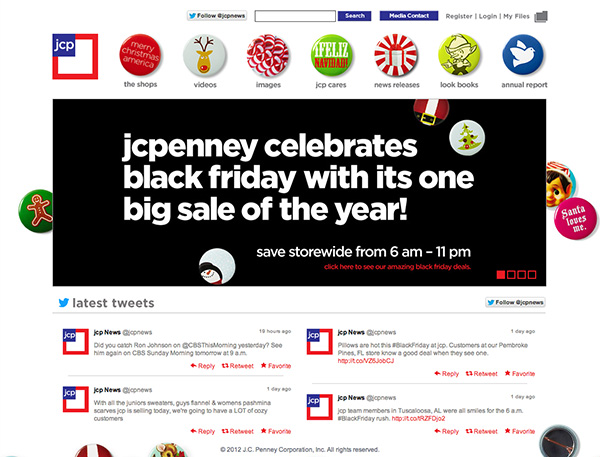 We're very excited about this huge promotional campaign that brings custom buttons into the news and builds public awareness of how fun custom buttons are to give and collect. If a national chain like JCPenney trusts custom buttons to push their holiday sales, and lure in potential customers, then you can be sure that PureButtons Custom Buttons will help your brand succeed.
Custom buttons make great collectables, and for artists, custom button packs make great affordable stocking stuffers to sell for the holidays!
Last Modified: November 25th, 2012