As we continue to push the boundaries of the custom button industry we are excited to announce our latest development in the realm of button packaging.
Introducing: Kraft 100% Recycled Packaging material! This sturdy 18pt card stock is made of 100% post-consumer waste and features the classic natural look that will set your eco-conscious branding apart.

Our new kraft brown material is available as an affordable upgrade right now on all button packs and custom button retail display boxes.
This sustainable button packaging material is FSC certified, contains 100% recycled fiber and is produced without chlorine.
Colors will be affected by the brown base tone of this material so you should plan for considerable color shift when preparing your design. All white parts of your design will be Kraft Brown and lighter colors will appear darkened by the material.
This uncoated recycled packaging material has more of a texture than our standard coated white packaging card material. Notice in the high resolution sample photos below, how the grain of the material gives a new dimension to printed graphics.
As always, we have produced an introductory Recycled Packaging samples gallery to let you get a closer look at this material and see if it's right for you.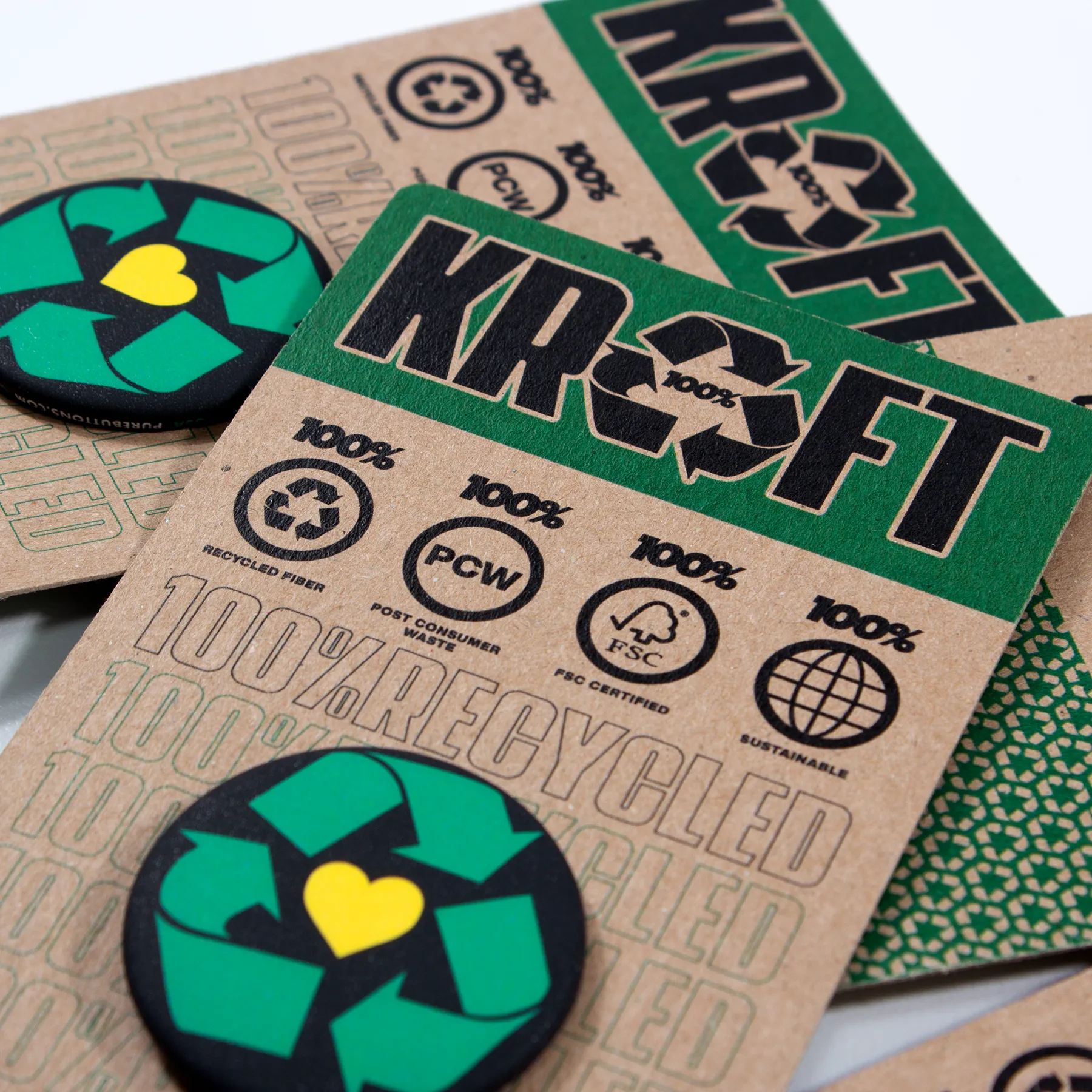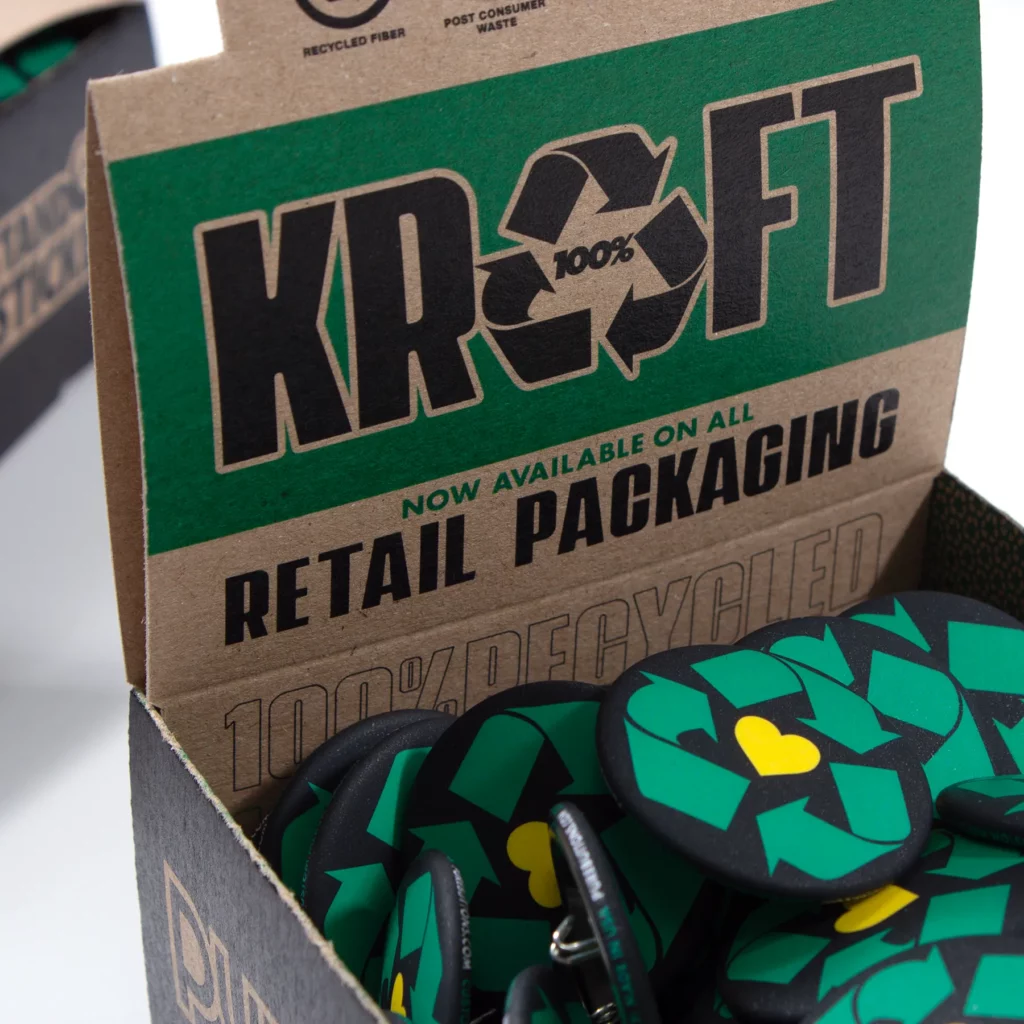 Last Modified: October 9th, 2023