Our high quality photo buttons have seen a widespread adoption since we introduced our face buttons sale.
One of our customers is an art teacher and took this selfie while wearing their custom photo button: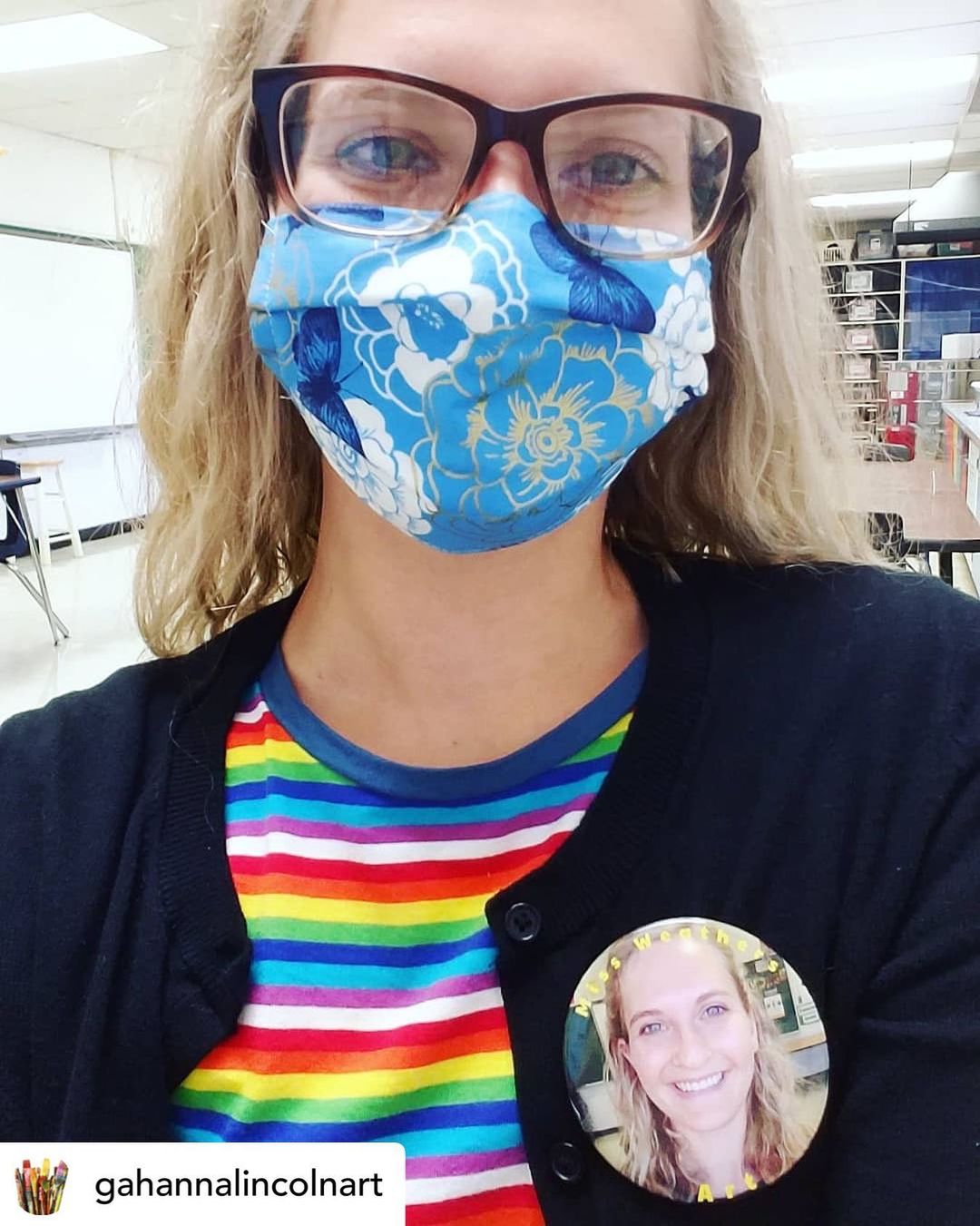 Face buttons for teachers have become a useful tool when interacting with young children in a mask-wearing environment.
You can personalize photo buttons on our website in minutes using our free and easy tool. Simply choose your best selfie and approve your free digital proof. We'll manufacture and ship your photo buttons fast!
Due to the popularity of our face buttons sale we have decided to extend the offer throughout the fall season!
You can take 25% off any photo buttons when you order a quantity of 5 or fewer per design. Order cheap photo buttons for all of your friends and family; they make an inexpensive happiness gift for any occasion!
Use Coupon Code: FACEBUTTONS
Our custom button pins are water resistant and can be sanitized easily. Our durable construction means your pin-back buttons will last for years of daily use.
A little bit about Pure Buttons:
Pure Buttons has been manufacturing custom button products for over 15 years! We offer the most size and shape options of any button maker. Our wide variety of nineteen button shapes and sizes means you'll be sure to find your "just right" size of custom pin.
We also offer two unique button finishes: original gloss and soft-touch matte. Both finish options are provided at no additional cost.
Your photo button pins will be printed and manufactured in 1-3 business days. We pride ourselves on some of the fastest turnaround times in the button making industry.
Join the thousands of happy photo button wearing, social distancing people who have ordered photo buttons from Pure Buttons!
Last Modified: October 16th, 2020