Social distancing is now a normal part of every day life. Many customers have found that wearing a photo of their smiling face helps make meeting new people while wearing a face mask less awkward. Our face photo buttons are fun to wear and easy to customize online in our free tool.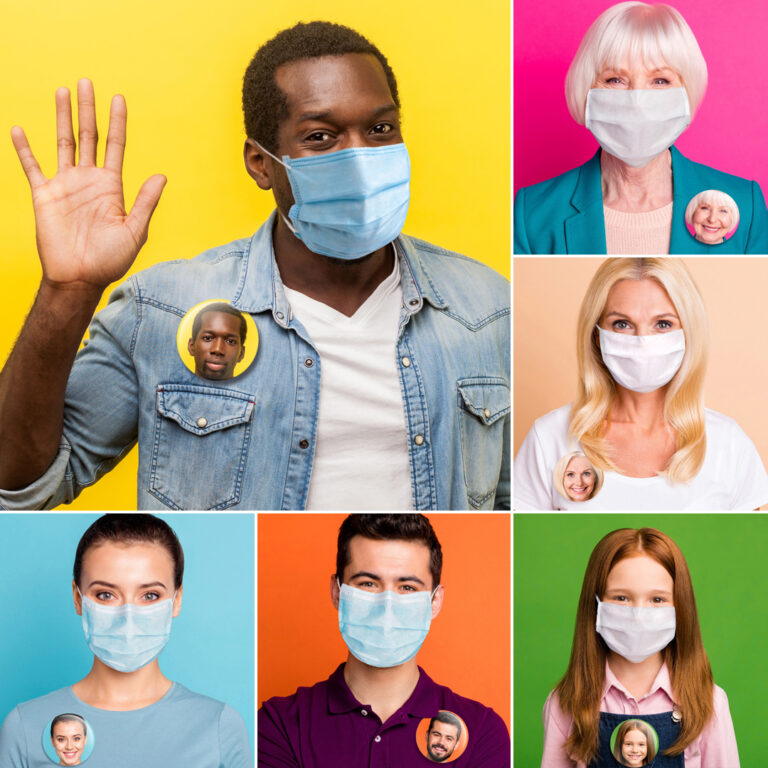 Doctors and nurses who wear PPE all day have been ordering face photo buttons to help patients feel at ease when they meet with them behind a bunch of protective gear. Face photo buttons from Pure Buttons are a great way to break the ice in a situation where patients are nervous to be treated by anonymous people.
With school resuming soon, teachers of school children have been ordering face photo buttons to help welcome new students and put a smiling face on a strange new learning environment. Printing photo buttons can help young students feel safer and more familiar with masked teachers.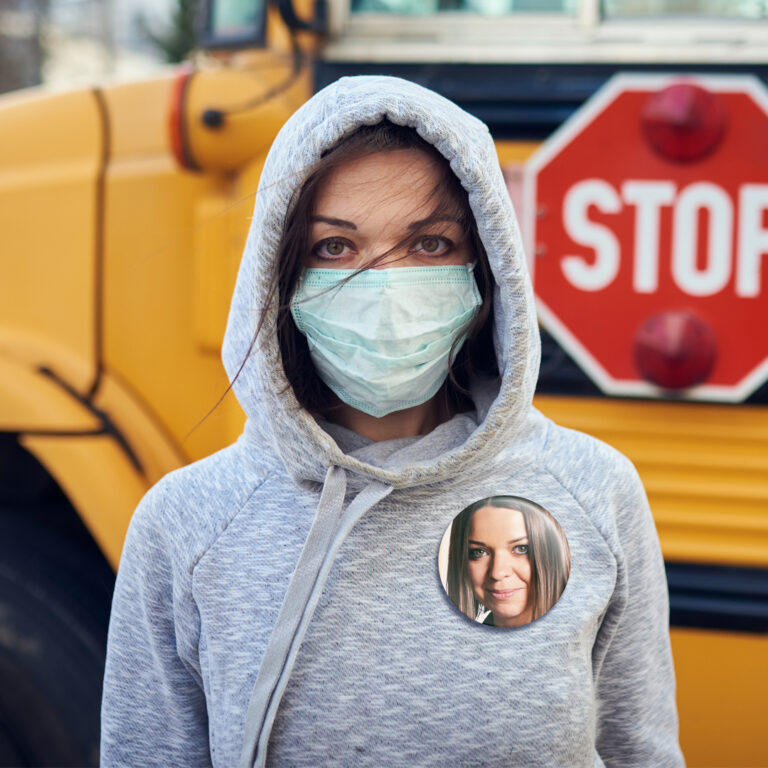 We have also had orders from restaurants, bars and coffee shops where waitstaff are wearing protective masks. Putting their smiling face on a large custom button is a great way to engage with patrons on a personal level while social distancing.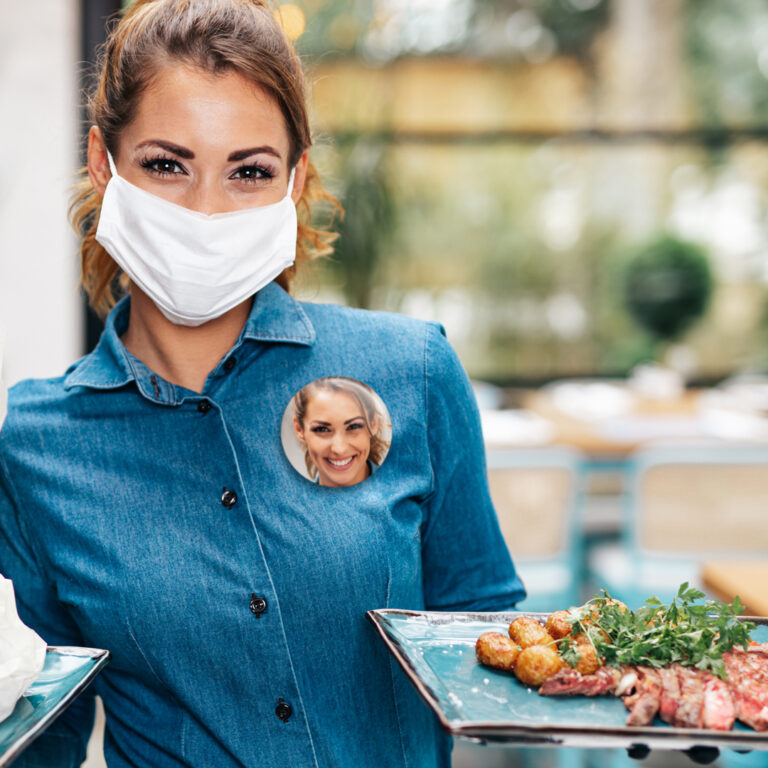 We offer 19 shapes and sizes of custom buttons on our website and you can customize face photo buttons right in your browser in our easy online tool. Simply choose your best portrait and add it to the customizer tool. Adjust the photo size and position and then approve your proof. It's that simple!
In addition to custom buttons, we offer clothing magnets which are available in all the same custom button sizes and shapes, but feature a strong neodymium magnet on the back instead of a pin like our pin-back buttons use to attach to clothing. These magnetic buttons do not require a pin to pierce clothing which is something to consider when ordering a face photo button.
Our minimum order of face photo buttons is just one button! So make one for yourself, your friends, family, co-workers and staff. You'll be glad you did!
Last Modified: August 3rd, 2020