This past Friday was an extremely busy day for us here at PureButtons. We shipped 57 orders, weighing in at 333.7 lbs! Needless to say, I don't think our friends at FedEX were too excited to load up their truck. Check out the madness below!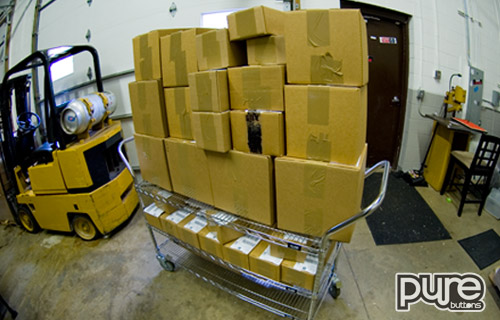 Friday's shipment waiting for pickup!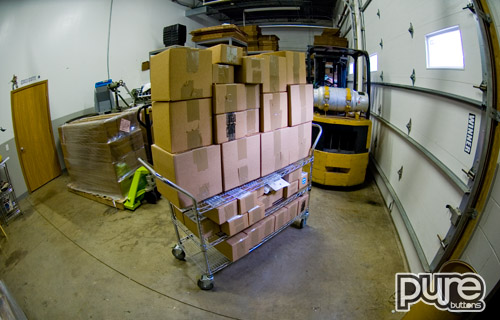 337.5 lbs of buttons in all of their glory!
Last Modified: July 25th, 2011