Custom Zipper Pulls – Now Available at PureButtons
This will be my second blog post about our new zipper pull buttons. As you can see these are a pretty unique new item we are now offering.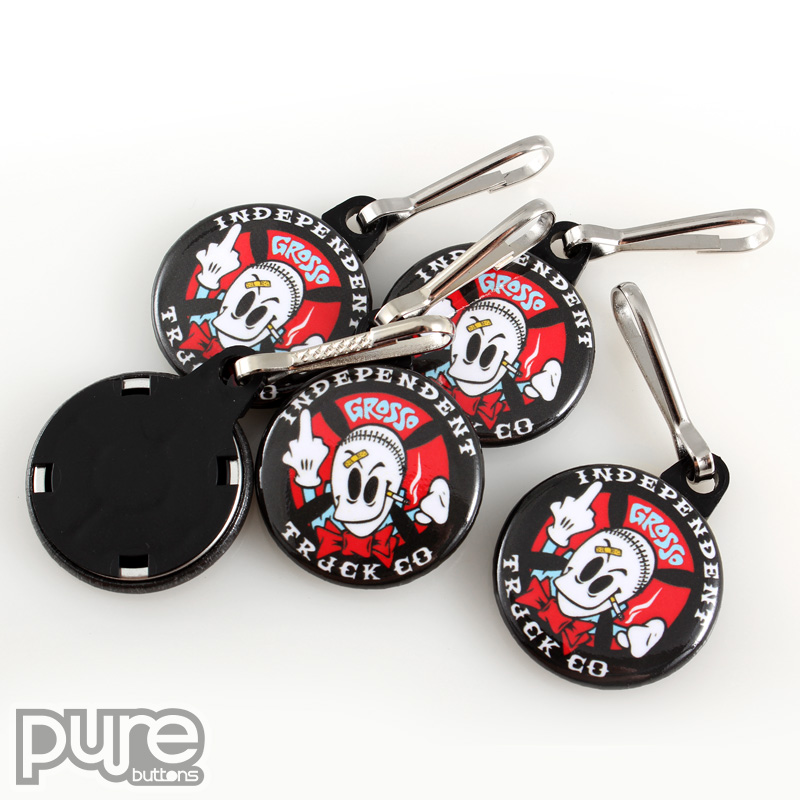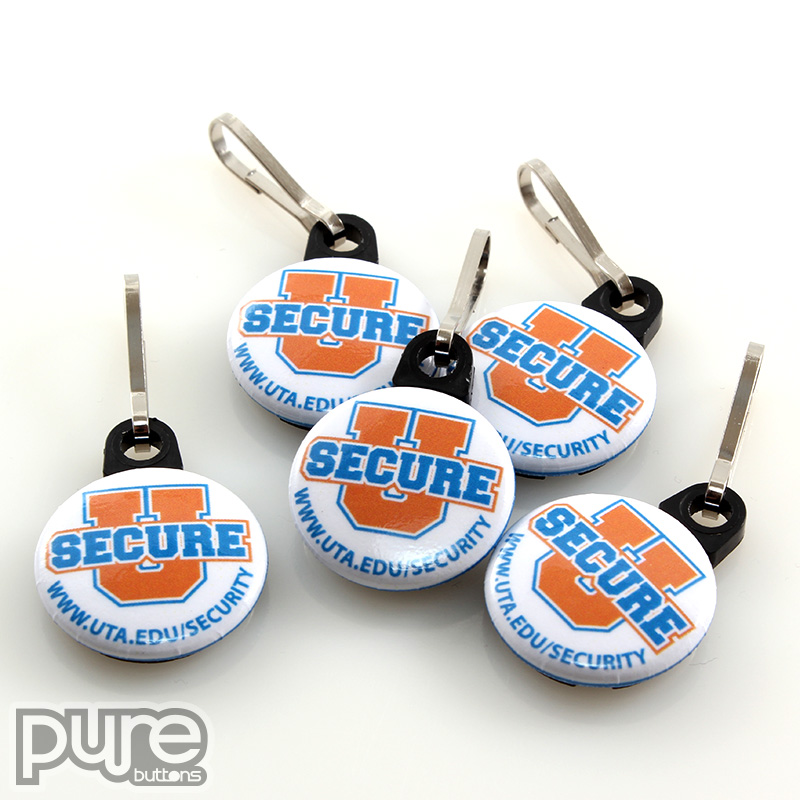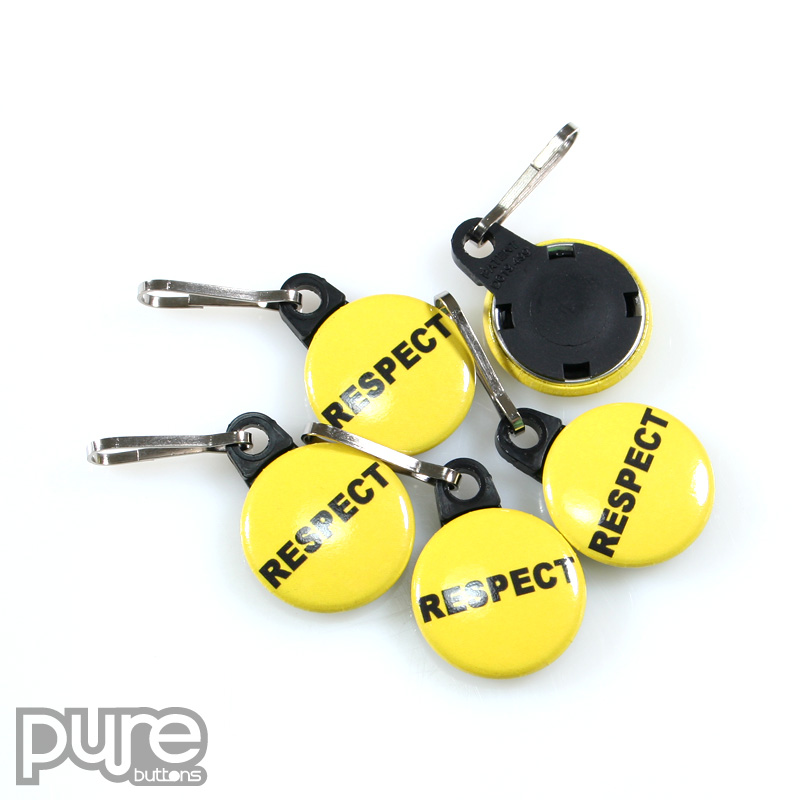 A Zipper Pull Button shown on a hoody (close up)
Here is one of the many ways you can effectively use zipper pulls as promotional items:
Give your customers more for their money! You are selling a zip up hoody and you sell the hoody with a zipper pull attached to the hoodies zipper. This will be a free item that you can say is included with this hoody and is of a set value. Therefor, you're giving your customer an added bonus. Remember, your customers love free items! It's the little details that keep people coming back.

Here's what some of our customers have said about our zipper pulls.
I think it adds a nice touch. Kyle Crawford – Electric Zombie

This is a great item for my duffle bag. Now, everyone that looks at my duffle bag will know what my favorite sports team is. – Matt Gaspar
Yeah, we're loving these. the peeps are too! Aaron Belyea – Alphabet Arm Design

What do you think of these? We encourage you to express your thoughts by posting comments.
Last Modified: July 1st, 2008