Now that you are starting to see that we're offering more and more products, I should probably take a minute to show you our new square buttons These buttons are a great way to showcase your bands album artwork or anything else you can think of. Why not have a unique square button instead of the conventional round one? Choosing our new square button option is a great way to make your next button order stand out!
– Below you'll see some photos of our NEW square buttons.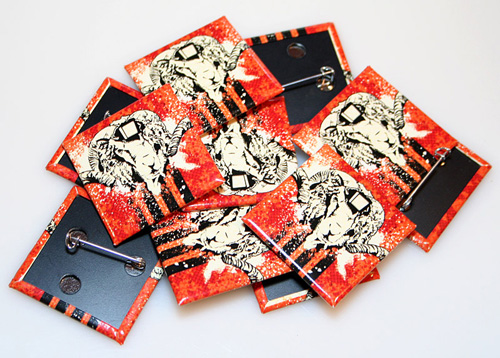 These are one of our Square Button samples we hand out in our button orders.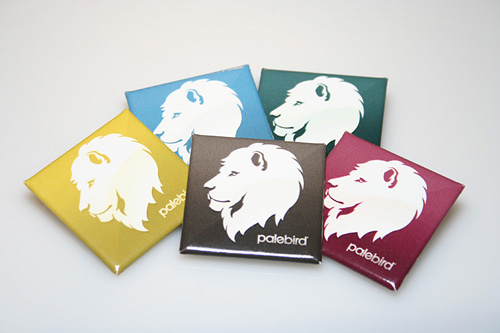 Showcasing our Square Buttons with gradient color backgrounds.
The square buttons we currently offer are 1.5″ square, 2″ Square, 3″ square and soon 2.5″ square. These seem to be the most popular size for this type of button, which is why we decided to produce these. I will be showcasing more examples of our square buttons in the next couple weeks. Keep checking back for more information.
We also offer several sizes of square fridge magnets and square clothing magnets.
Interested in placing an order? Please contact us at info@purebuttons.com and title the email: Square Buttons. Stay tuned for an upcoming post on how to promote and sell more square buttons.
Last Modified: July 9th, 2008