You can now customize our six popular coronavirus buttons with your own name or logo. Simply choose "Customize Your Own" from the dropdown under the designs of your choice.
You will then be sent into our easy online design tool where you can add your own text or logo to the bottom of the button design. When you're done, approve a free instant digital proof before you add your custom button design to your cart.
As always, you can add one free button of each design to your cart, only pay shipping for these free coronavirus button designs.
You can also order coronavirus buttons in bulk at a 20% discount when you choose to include the purebutons.com branding on the bottom of your buttons to help us spread the word to others about how to get their own buttons!
Update: We just added these designs into our free customizer tool. Simply click to add an image/text and "choose from designs" in the options menu. You'll see the coronavirus gallery of designs available for you to drop into any size of our products. You are also able to alter the colors of the designs using this method too!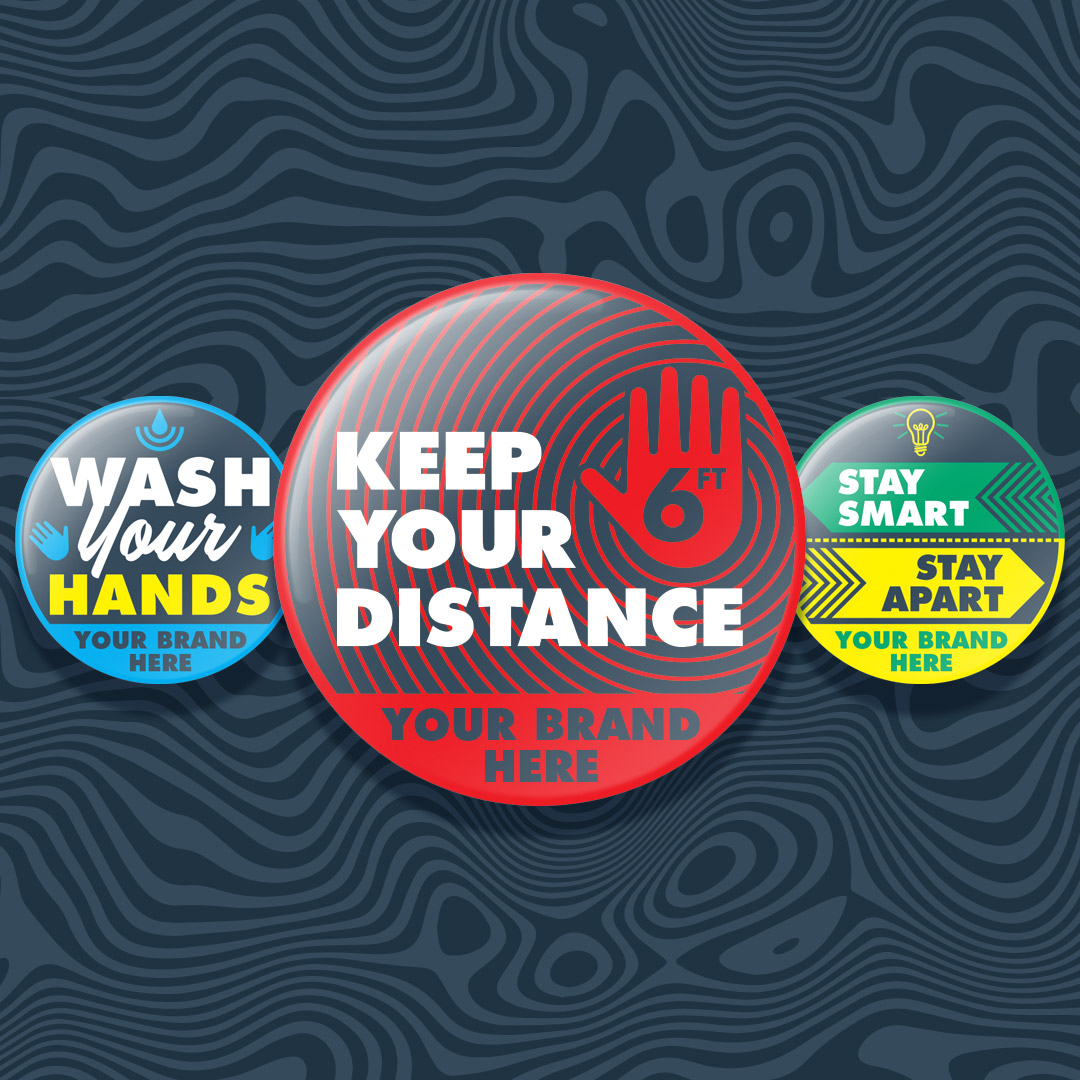 Last Modified: April 28th, 2020