We recently did an order of campaign buttons that have a QR code located in the center of each button. Many of you may have seen these QR codes showing up recently and have wondered what they actually are. A QR code, or Quick Response code, is a barcode that is read by barcode scanners or camera phones. Each QR code contains either data, text, or a URL. With technology rapidly increasing, these codes have been adapted into cell phones for easy information.
The buttons shown below are our 2.25″ round custom buttons.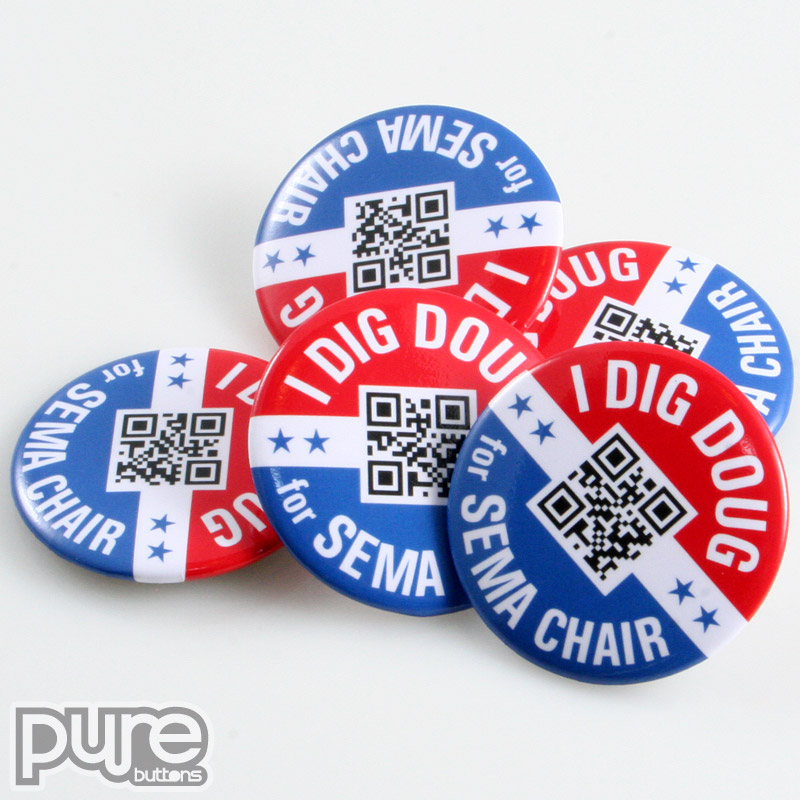 If you want to design campaign buttons, we have a new gallery of free designs that you can customize to fit your unique campaign! Edit the text, colors and add photos or logos to these free-to-use designs. In our customizer tool you can design campaign buttons in minutes and get a free instant digital proof before checkout.
Many of our campaign button designs can also be used as Veterans Day Buttons, Memorial Day Buttons, 4th of July Buttons or any general purpose Patriotic Buttons. We have curated design galleries for all of these occasions for you!
… and it's not just buttons! Our campaign button designs are available on our entire lineup of custom promotional products 2.25″ round and larger!
Last Modified: December 14th, 2014