Our popular campaign button templates are free to customize with your own text, logos and even colors! All of our campaign button designs have been created in a way to let you set any colors you'd like on the various design elements. Match your existing campaign branding with our unique template designs to create a fantastic campaign button.
We currently offer 14 templates for campaign buttons. Choose your favorite template and you'll be redirected into our easy online tool. Select the background design to choose your own colors. You can also edit all the text to your liking. Some of our campaign button designs give you a spot for your logo or photo, and some are purely text based.
Check out the gif below featuring one of our most popular campaign button templates getting color changes in our customizer tool!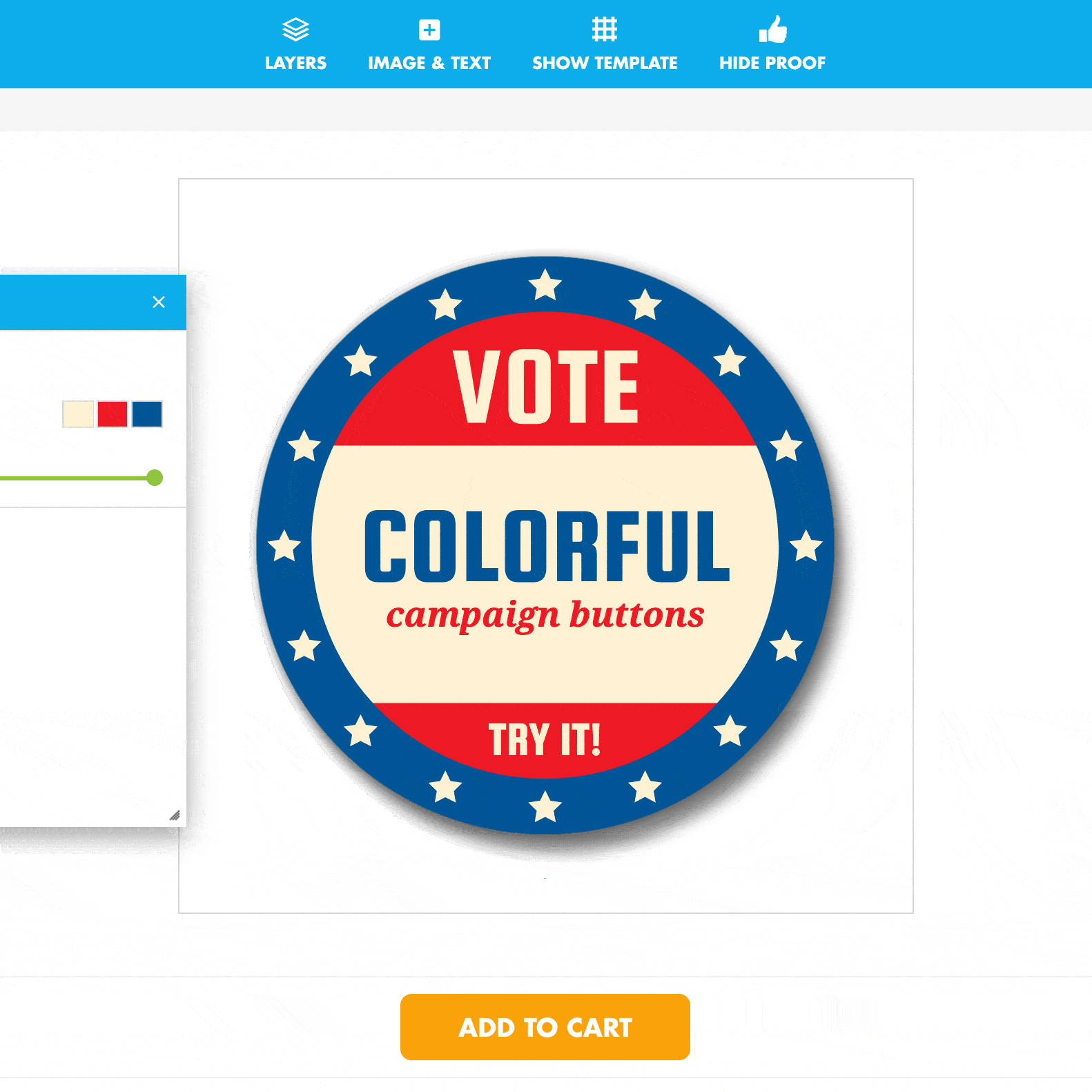 Last Modified: September 7th, 2021