If you are running a campaign as a Republican candidate, we have introduced a free new campaign button design for you to easily customize and order online fast. Our Republican Campaign Buttons design features an area for a portrait, and custom text in two locations.
We also offer twelve other campaign button designs for you to modify to your liking. All custom campaign button designs allow you to alter the colors and text of the design to match your exact campaign branding materials.
When you design campaign buttons on PureButtons, all of your campaign's promotional products by PureButtons are printed, assembled and shipped from our facility in Ohio, USA.
Choose PureButtons: the world's #1 manufacturer of Campaign Buttons!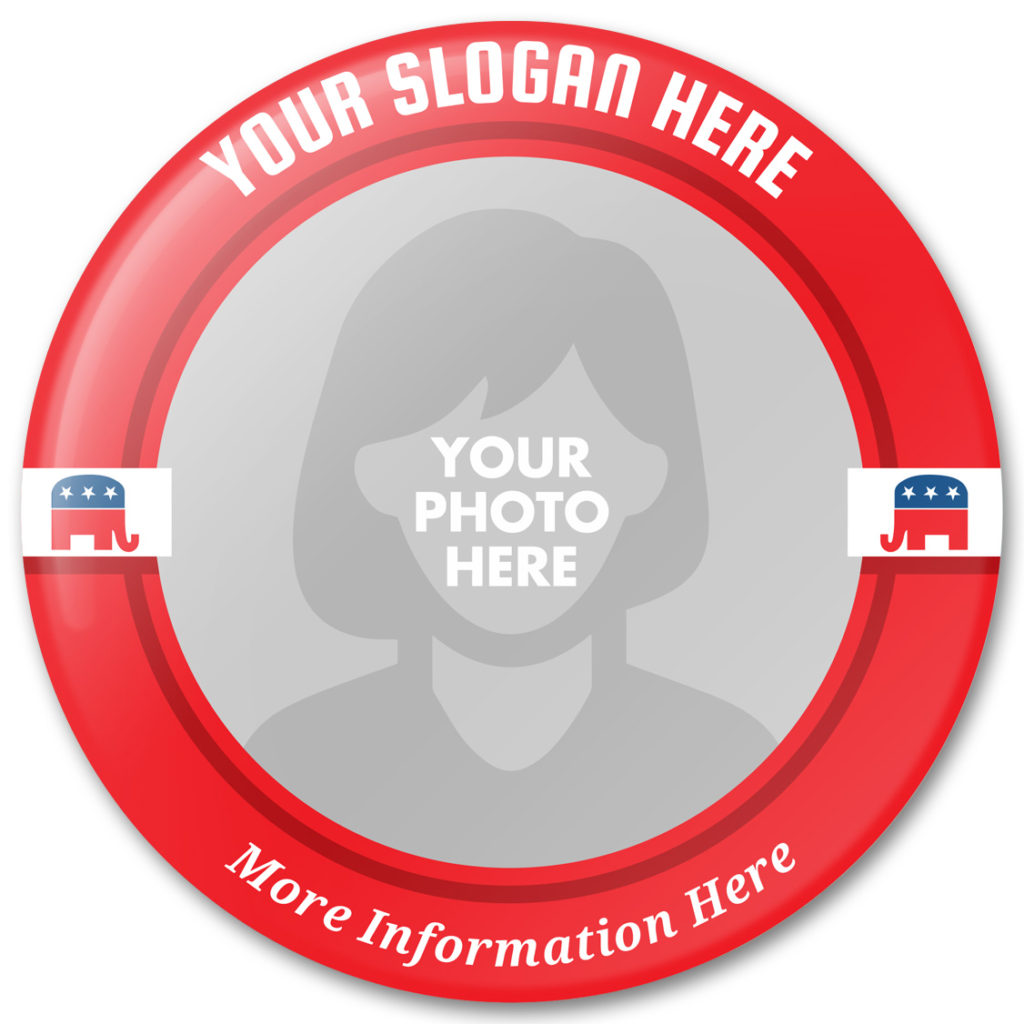 Last Modified: January 30th, 2019