A friend was recently at a garage sale and found a handful of old campaign buttons for sale, including the one seen below for president Richard Nixon. With the presidential election coming up, orders for custom campaign buttons have been increasing. And this year we truly have some historic choices to make.
These old Nixon buttons were most likely screen printed on the metal and then stamped out and pressed. Our custom buttons are digitally printed in full color on laminated paper stock, then pressed onto a sturdier metal shell. This digital printing allows greater accessibility to more customers with low minimum orders for customized buttons. Our weather-resistant laminate ensures that your design will weather the storm and stay looking good- and designs aren't limited to one or two colors, you can print your design using almost any colors desired.
It's neat to see how far custom buttons have come, but also how ubiquitous they are in political campaigns. Custom Campaign Buttons have been a staple of effective campaigning since their invention!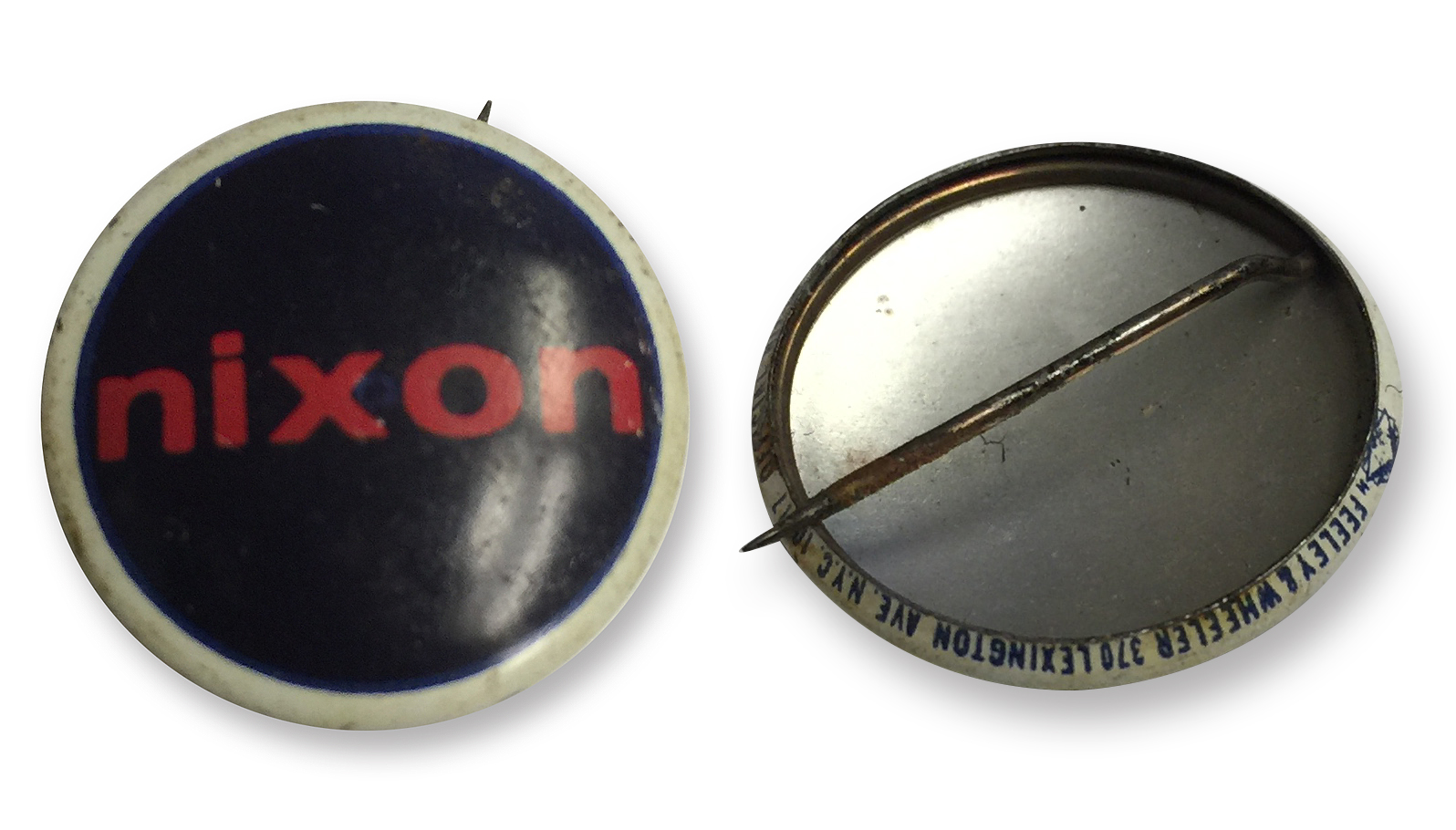 If you are looking to design campaign buttons we have a gallery of lovely campaign button designs which are free to use and modify to fit your needs. All colors and text are editable and many campaign button designs leave a space for your logo or photographs. We make it easy to design campaign buttons at PureButtons and all of our custom campaign buttons are made in USA!
Last Modified: June 29th, 2016