Bottle Openers
Welcome to our Bottle Openers category! Below you will find articles, posts, coupons or samples featuring Bottle Openers. To see our latest content, visit Home.
New and Improved Custom Bottle Openers!
Our NEW and IMPROVED custom bottle openers are now available! Now featuring all metal construction for a 50% heavier build, and a larger neodymium cap catcher magnet with plenty of sticking power to hang on the fridge when you're done cracking open cold ones.
Take 15% OFF our new custom bottle openers with code BOTTLE15
Try our new and improved custom bottle openers today! Our minimum order is just ONE bottle opener!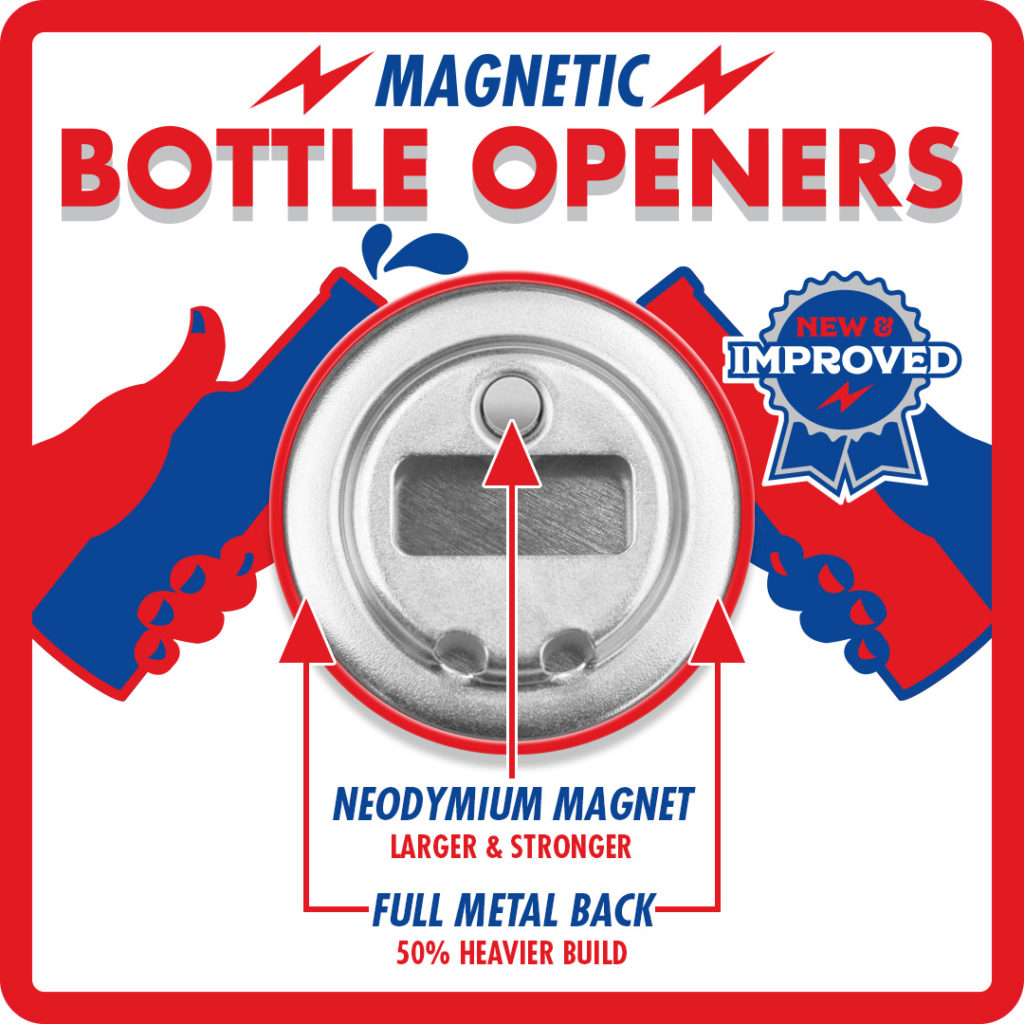 Offer Ends Sunday, Jan 13 2019
Custom Bottle Openers 15% OFF
Just in time for St. Patrick's Day our magnetic custom bottle openers are now 15% OFF! Use code BOTTLE15 when you order custom bottle openers
You can easily customize your bottle openers in our new customizer tool – in any browser, on any device! Our minimum order is just one bottle opener, which means anyone can do it!
Our amazing bottle openers are 15% off for a limited time – offer ends 3.15.18
Order Custom Bottle Openers Code: BOTTLE15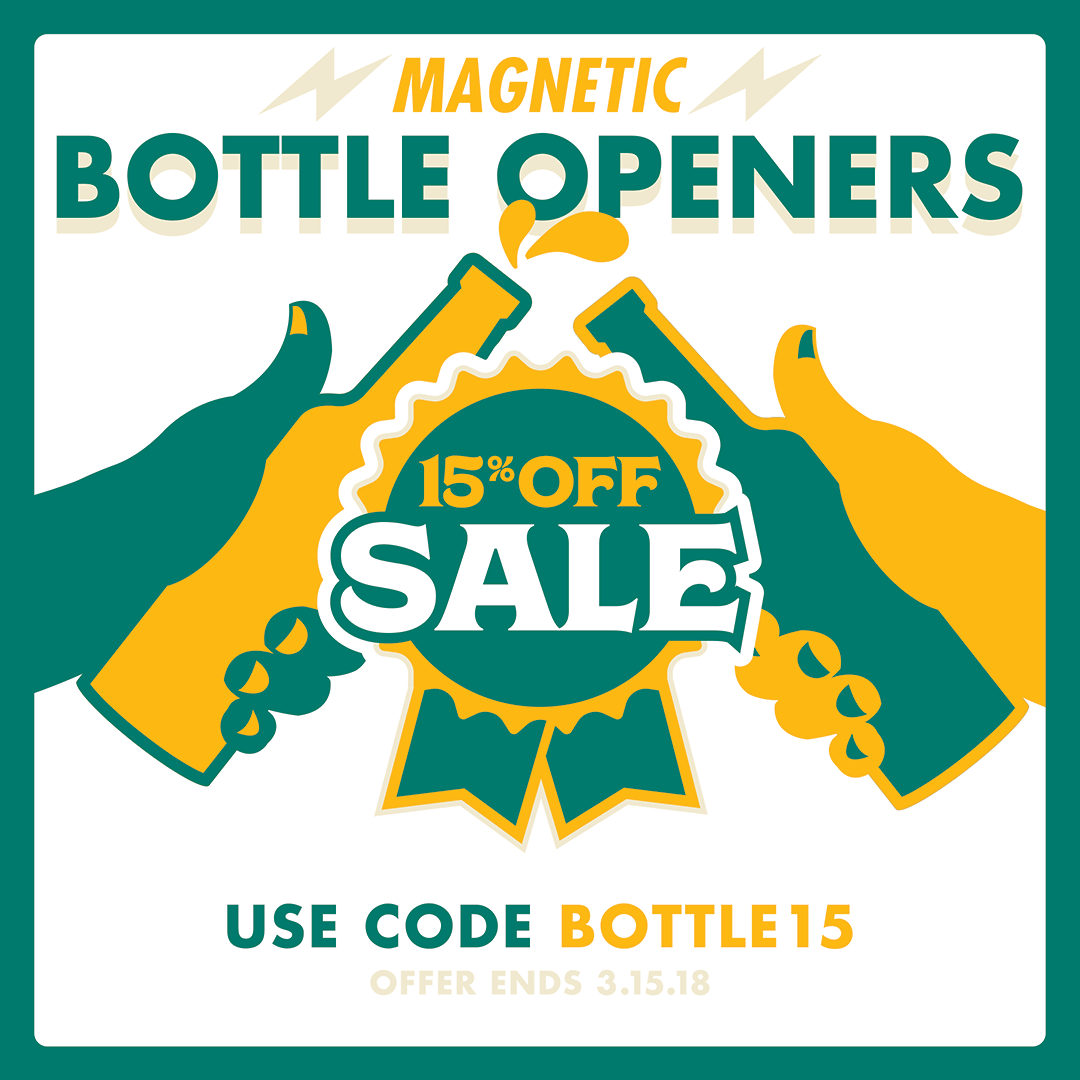 Now Serving: Bottle Openers 15% OFF
Our new Custom Bottle Openers are 15% off for a limited time with code BOTTLE15
Our Bottle Openers are 2.25″ wide, and the round size fits nice in your hand. An integrated magnet helps keep your loose caps from falling. When you're done poppin' bottles, you can hang it on your fridge to keep it handy.
Order Custom Bottle Openers today and take 15% off with code BOTTLE15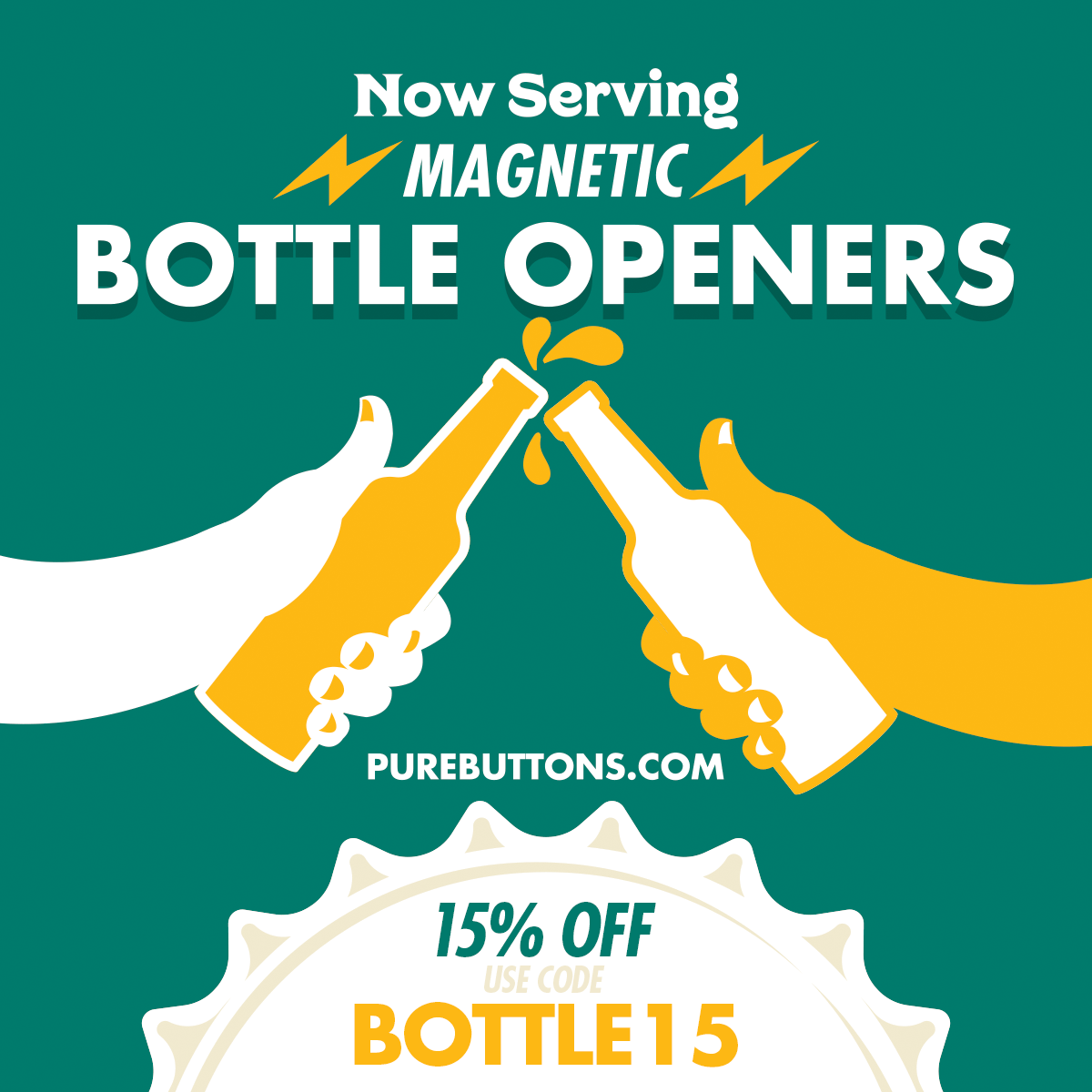 Call 800-710-2030